Is studying Nursing in Germany a better option for Non-EU Citizens
Nursing, a noble profession, and nurses are in high demand worldwide. 
Even in your home country, hospitals require qualified nurses. Then why are nurses migrating to other countries?
For example, even after having such a vast population and need of nurses accordingly to provide nursing care, our nurses migrate to other countries!
The reason is our nurses are not well paid for their contributions and are also not that respected. In comparison, they get both in many foreign countries. For example, a graduate nurse's salary is the as other graduates in many other occupations and professions in their home countries. 
To explain it further, a nurse starts working for Rs.15,000/month in India and a graduate nurse's initial salary in Germany is approximately Rs.1,80,000 per month. 
German employers follow the minimum wages salary in every industry, sector and business, and occupation and level to make it more attractive. Employees in Germany enjoy many other benefits, including annual paid leaves. 
Germany tops in the world for work-life balance. 
Studying nursing in Germany does not cost much instead the student get paid a stipend every month for the entire duration of the programme.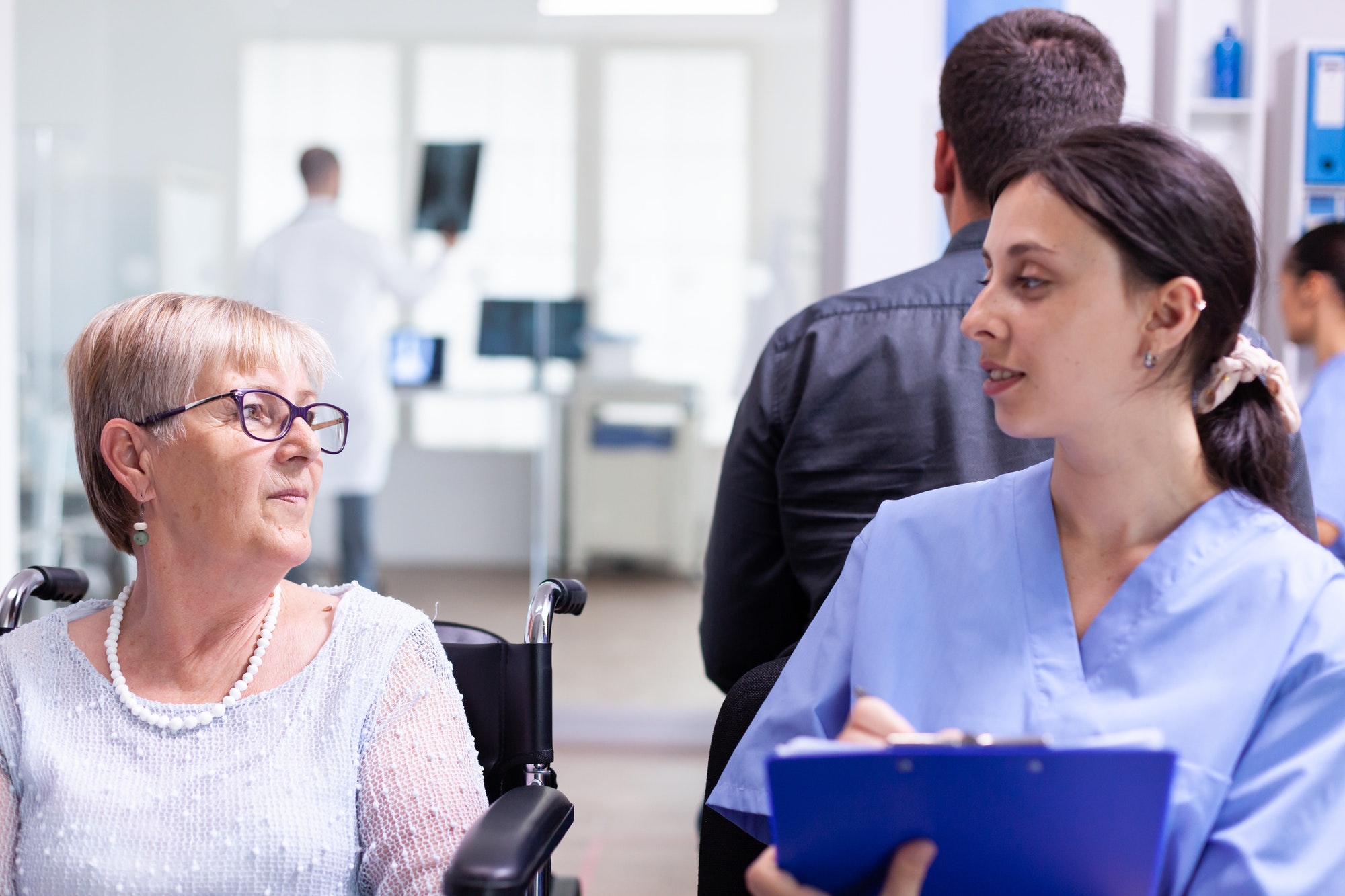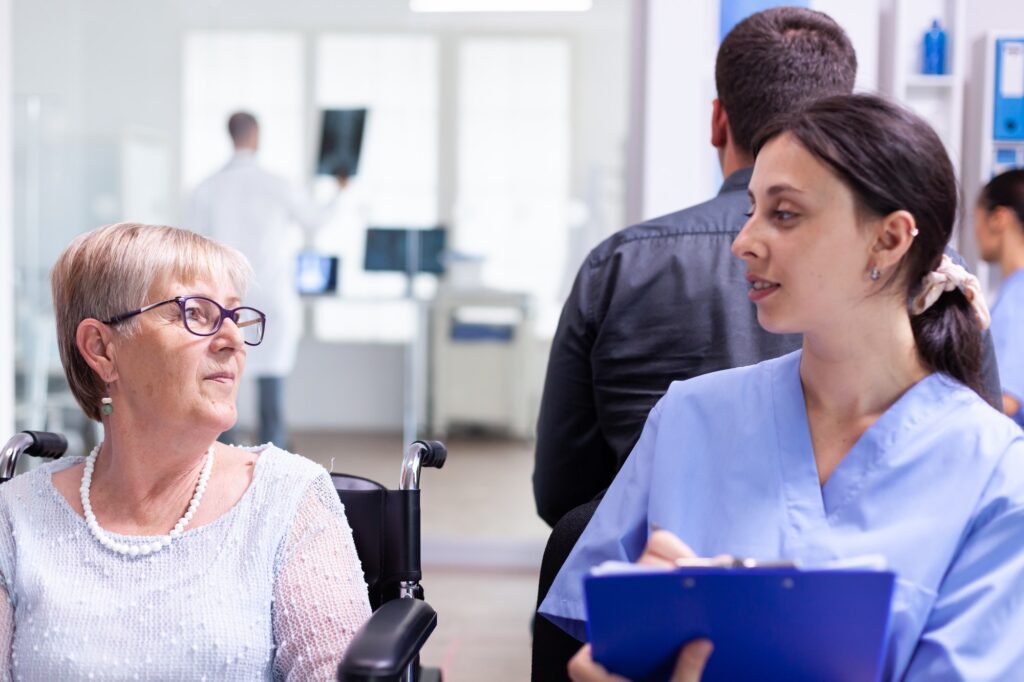 How will I become a nurse in Germany?

German universities teach nursing as a dual programme, and therefore, a job offer is crucial to study in a university. Germans and permanent residents generally qualify for a job offer; thus, they apply for the nursing degree course in a German University.
It was next to impossible for non-EU citizens living outside of Germany till the Ausbildung programme in Mar 2020.
Now you can become a nurse after studying nursing in Germany as a vocational programme. Of course, you need to attend the nursing licensing examination after completing the course successfully. 
How studying nursing in Germany could be a vocational programme?

Ausbildung is apprenticeship training in English. 
The participants/students/trainees will earn nursing mainly on-the-job. Most of the programme is a work placement, almost 70%by, and the students attend classroom teachings for 30% in the participating training institution. 
Nursing is regulated by the State Governments. The certificate, a vocational qualification, is recognised in Germany and Europe.
Is nursing a good career in Germany?

Nursing is a promising career not only in Germany but also in many other similar countries. German registered nurses can work anywhere in Europe. For example, German registered nurses need to learn only French to work as a nurse in France. In Austria, they don't need to do any other formalities than just the registration paperwork in the country as a nurse.
Nurses earn a minimum of EUR 2000 per month initially. Experienced nurses make more than EUR 5000 per month in Europe.
Nurses have better career growth as they can become nursing superintendents, managers, tutors, or hospital managers later. 
German registered nurses can relocate to work in the UK, USA, Canada, or Australia.
Are nurses needed in Germany?

Germany, one of the most affected countries due to a shortage of nurses, other health care workers and professionals. 
There were times, and recently people thought many German health care settings, including hospitals, might close their operation until they had enough hospital staff, especially nurses and doctors. 
Germany needs nurses in large numbers, and therefore all the German state governments support any good initiatives to attract foreign-educated qualified nurses to Germany. 
Skilled Immigration Act, 2020 allows foreign-educated nurses to immigrate to Germany without any hassles. German consulates in non-EU countries look only at their German skills and a job offer from a German registered hospital or any other healthcare setting while considering the visa application form foreign-educated nurses. 
Ausbildung in nursing is a piece of better evidence for this. It permits German hospitals and nursing homes to create apprenticeship positions and get enough young people from non-EU countries with minimum educational qualification, and trained them on the job to meet their nurse shortage.
How much does it cost to study nursing in Germany?

Ausbildung is a Government controlled programme. The participating institution charges no tuition fees to offer the classroom teachings. 
The employer trains them on the job and pays a monthly stipend for the entire duration of the programme. That starts from the first month onwards.
Stipend depends on the occupation in the Ausbildung programme. Nursing attracts a minimum of EUR 800 per month in the first year. 
The cost is the money that you spend only to prepare to qualify for the programme. For example, you will need to pay for your language classes. You need to learn German and sit the test to check your progression until you achieve a better B2 level. 
You might qualify with B1 level but need to attend a B2 level course in Germany before starting your Ausbildung training.
Apart from the cost of learning German, you will also need to spend on the paperwork, certification, translation and legalisation of documents. 
Since you are new to the country when you arrive in Germany, you will need the services like meeting you at the airport, transferring you to your accommodation, which means housing needs to be arranged before your arrival, etc. You need to pay for these services.
You may look for a service package that provides you with other post-arrival services like familiarisation trips, opening a local bank account, introduction to the local community, orientation programmes, and grievances address service during your entire duration Ausbildung programme.
How many years do it take to become a nurse in Germany?

It takes three years to complete the Ausbildung programme from the date you start it. As mentioned above, the programme completion leads to a state-approved vocational qualification and recognition all over Germany. 
You may begin working as a health care assistant/support worker immediately after that. 
But to become a nurse, you need to complete the registration procedure. The most important part of the registration procedure is passing the licensing examination. Once registered, you can start working as a nurse. 
Suppose you work on the total time you need to become a nurse in Germany. In that case, you need to count how many months you take in your home country to prepare yourself for a training contract from a participating hospital and eventually a visa from the German consulate. 
Do nursing students get paid in Germany?

Yes. Ausbildung participants get a monthly stipend for the entire duration of the programme. The amount of money they get varies depending on the occupation chosen.
The Ausbildung nursing students get a minimum amount of 800EUR per month in the first year. The employer can increase the monthly stipend in the second year and the consecutive year.
The students should be career-oriented and focused. They should do well and get the appreciation of the trainers and the management to grow better and achieve their goal as planned within the period.
Can I study nursing in English in Germany?

One should know that Germany speaks German, and the Germans are proud of their language and love to communicate only in German if possible.
Leaving this apart, health care services and medical practice is a national subject for all the countries and health care. No responsible government will play with the heal care matters of their issues. 
For example, the English speaking countries insist that qualified foreign-educated nurses who have studied their nurse course in English demand than to sit an acceptable English language test and pass to prove their proficiency level. 
That clearly shows that they don't want to take any steps that may jeopardise the health care of their public.
Germans speak the German language, the workplace language of all the health care settings in Germany is German. 
Therefore one cannot even imagine expecting to do a nursing programme in English in Germany.
Can I work in Germany as a nurse after the course?

The main idea of introducing this programme is to create more health care workers, especially community workers, health care assistants and nurses in Germany.
After the course, one can start working, but to work as a nurse, one should register with the state office that controls the nursing practice within the state area. 
Germany needs a lot of nurses across the country. Once registered, you will find multiple employers/hospitals interested in hiring you. 
German hospitals look for many ways to find qualified nurses to work for them. They are hiring nurses from many foreign countries nowadays with a minimum level of German skills, at least the level of B1, providing B2 level German courses under sponsorship in Germany and adaptation training after achieving German B2 level skills. Some hospitals even offer care assistant jobs while the foreign nurses are on the B2 level course. 
That's the current situation in Germany and the opportunity for foreign-educated qualified nurses in Germany.
Can we get a PR after completing the nursing course in Germany?

Nowhere in the world one will get a PR just because of completing a course!
Germany is the only country in the world with the most straightforward immigration system concerning immigrants, including students, job seekers, and employees. 
As for students, including Ausbildung trainees are concerned, they will qualify to apply for a PR after working for two years after completing their courses. 
That means;
Attend your Ausbildung course successfully.

Start working as a health care worker.
or
Sit and pass nursing licensing examination and become a nurse.

start working in a hospital/nursing home

Work in Germany for at least two years.

Apply for your PR in Germany, if you like.