BACHELOR OF SCIENCE IN NURSING/NURSING MANAGEMENT IN GERMANY
Nursing/Nursing Management in Germany is for those who have completed a three-year apprenticeship in some nursing profession and want to increase their theoretical and practical knowledge. 
Bachelor of Science in Nursing/Nursing Management in Germany (happening in German) begins in the heat of summer, spanning seven semesters.
A bachelor's degree in nursing/nursing management includes 
Implementation of theory-based concepts in the nursing management and practice (application in health, nursing facilities, and quality management)

Actively take part in professional nursing activities and independent theory examinations

Ability to be a part of interdisciplinary work in teams and develop innovative solutions in the health industry.

Plan, implement, and evaluate nursing research projects.
The Nursing care course has two phases; the first phase is the first and second semester, and the second is from the third to the seventh semester. The university will credit the first phase as completing three years in the nursing industry as a paediatric nurse, geriatric nurse, midwifery, and general practitioner.
The third and fourth semesters include an introduction to nursing science, care in the healthcare system, professional action in care, and legal aspects of nursing. The fifth and sixth semesters cover nursing research, clinical leadership, boarding school developments in nursing, special fields of action, and knowledge of care. The final semester (seventh semester) will complete with a bachelor's thesis.
Career prospects for Bachelor of Science in Nursing/Nursing Management in Germany
Different areas for nursing graduates are care counselling, complex care situations, focus functions on nursing, quality management, research project participation, management functions in health care, and further training.
Become a part of one of the most respectable positions in the world! Notify KCR CONSULTANTS now!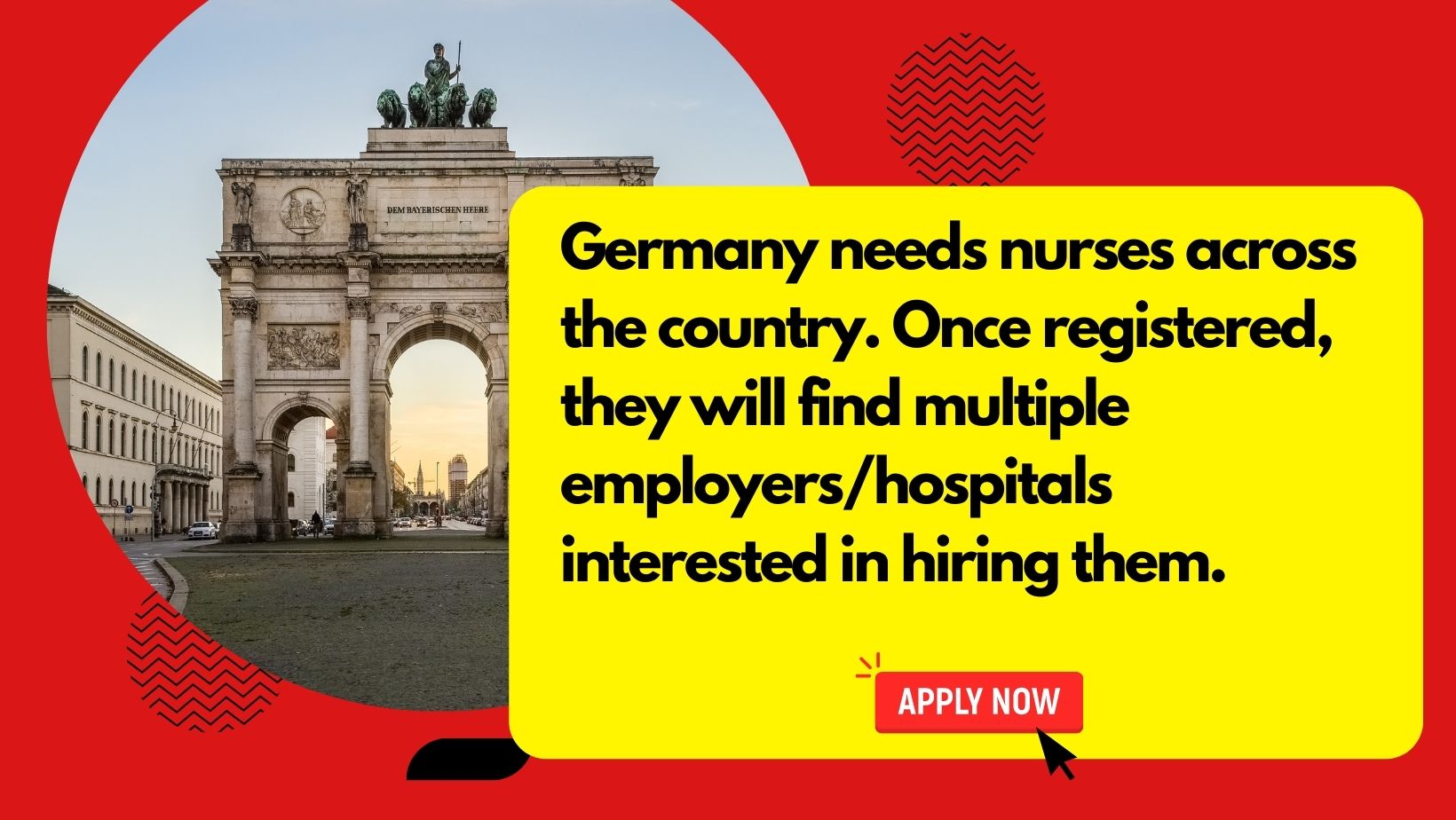 GERMANY, IS IDEAL TO BUILD YOUR CAREER!
WHY WAITING TO START YOUR BACHELOR'S DEGREE STUDIES IN GERMANY?