Know Why International Students Prefer To Study In Canada Over Any Other Study Destination In The World?

Canada is widely known for its hockey, maple syrup, and brutally cold winter.
But, do you also know that Canadian universities are among the list of countries that international students prefer for their higher education?
Degree colleges in Canada rank as the favorite international study destinations for higher studies. And Indians represent over 34 percent of the 640,000 international students in Canada.
Why is this so?
Because Canada is one of the most educated countries in the world.  And obviously, it has the best education system, both in schools and at universities and colleges.
The Canadian government spends 6% of its GDP on education, which is higher than the average spending among other OECD (Organisation for Economic Co-operation and Development) countries.
Do you know, QS World University Rankings® 2019 featured 26 universities in Canada on their list!
It's incredible because very few developed countries can match this figure right now around the globe.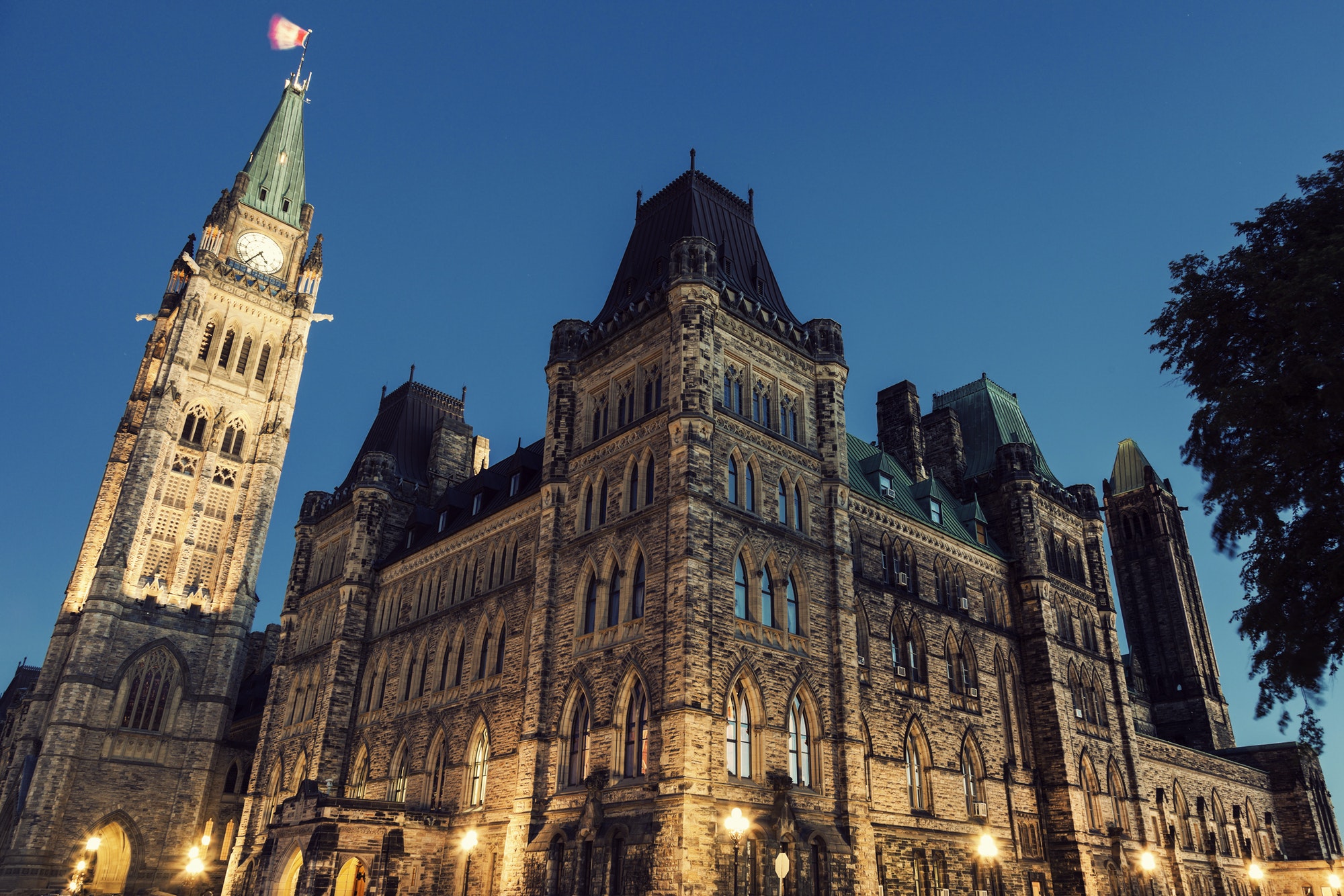 So do you want to study at an elite university in one of the world's most developed nations?
Do you want to be in that 34% bracket among your fellow Indians who study in Canada?
Is it your wish to pursue higher education in Canada?
Do you want to experience world-class learning along with a diverse culture and have an experience of a lifetime? 
If you are eager, then let's understand how you can study in Canada!
How much money will it take to study in Canada?

The money factor is an important aspect when you consider pursuing higher education abroad.
But studying in Canada is very affordable when compared to other developed countries across the globe.
It would take an average of C$20,000 and C$30,000 annually to cover your tuition expense.
Here are the latest figures on how much average tuition fee you have to pay to be a full-time foreign student in Canada:
2019-20 International Tuition Fees by Field of Study *
| Field of study grouping | Undergraduate | Graduate |
| --- | --- | --- |
| | | |
| Visual and performing arts, and communications technologies | | |
| | | |
| Social and behavioral sciences | | |
| Law, legal professions and studies | | |
| Business management and public administration | | |
| | | |
| | | |
| Physical and life sciences and technologies | | |
| Mathematics, computer and information sciences | | |
| | | |
| | | |
| Agriculture, natural resources and conservation | | |
| | | |
| | | |
| | | |
| Other health parks, recreation, and fitness | | |
| Personal, protective, and transportation services | | |

There are over 228 diploma courses offered in various institutes of Canada, which can cost you around $27,000 to $ 46,000 per year, depending upon the institute you choose.
*weighted average tuition fees by field of study in Canadian dollars.
Apart from these standard universities, there are over 40 Canadian community colleges under the student partners program (SPP).
Note: In India, the SPP (Student partner program) is recently replaced by the SDS (Student Direct Stream)
Depending upon the program you'll choose, the tuition fee at a community college is around from CA $13,000 to CA $17,000 per year.
Only certificates and diplomas, with few degrees, are offered in these community colleges. They are focused to improve your practical and technical skills.
This SPP program is specially designed for Indian students so that the process of admission and visa applications becomes easier for Canadian community colleges.
Apart from tuition fees, the costs for housing, food, and other living expenses will be part of your total budget while studying in Canada.
These expenses will depend on your own needs and requirements but can be a few thousand dollars annually.
Let's look at these expenses individually.
Housing

You will have two options to choose from: Either live on-campus or off-campus.
If you choose the first option, you need to apply separately for on-campus housing. 
The cost of on-campus will vary across institutions and will depend on whether you want a private room or a meal plan.
If you choose the second option, your rent for a typical two-bedroom apartment in Canada can be a bit costly.
But it varies depending on the city or neighborhood and the accommodation you live in.
Transportation

Transportation expense totally depends upon the mode of transportation you travel by.
If you walk or ride a bike towards your destination, then it will not cost you anything.
But choosing transportation like buses, subways, commuter trains, or ferries can cost you a few dollars.
Health Insurance

Having health insurance and medical coverage is essential for all international students who want to study in Canada. The costs depend on the length of your stay, so make sure you follow the regulations accordingly.
If you have any trouble in planning out your whole budget KCR CONSULTANTS can help you with that aspect so that your journey to Canada doesn't have any hiccups at the start.
Which course is best for studying in Canada?

Choosing the best course totally depends on what you are interested in.
We at KCR CONSULTANTS believe you should not go for what others are pursuing. It should be you deciding for yourself and choosing the best course for yourself.
There are many courses that different students choose from fields like Social and Behavioral Science, Law, Engineering and Technology, Liberal Arts, and Humanities and Computer Science and Information Technology, etc.
Different courses are available in these fields at the bachelor and master levels.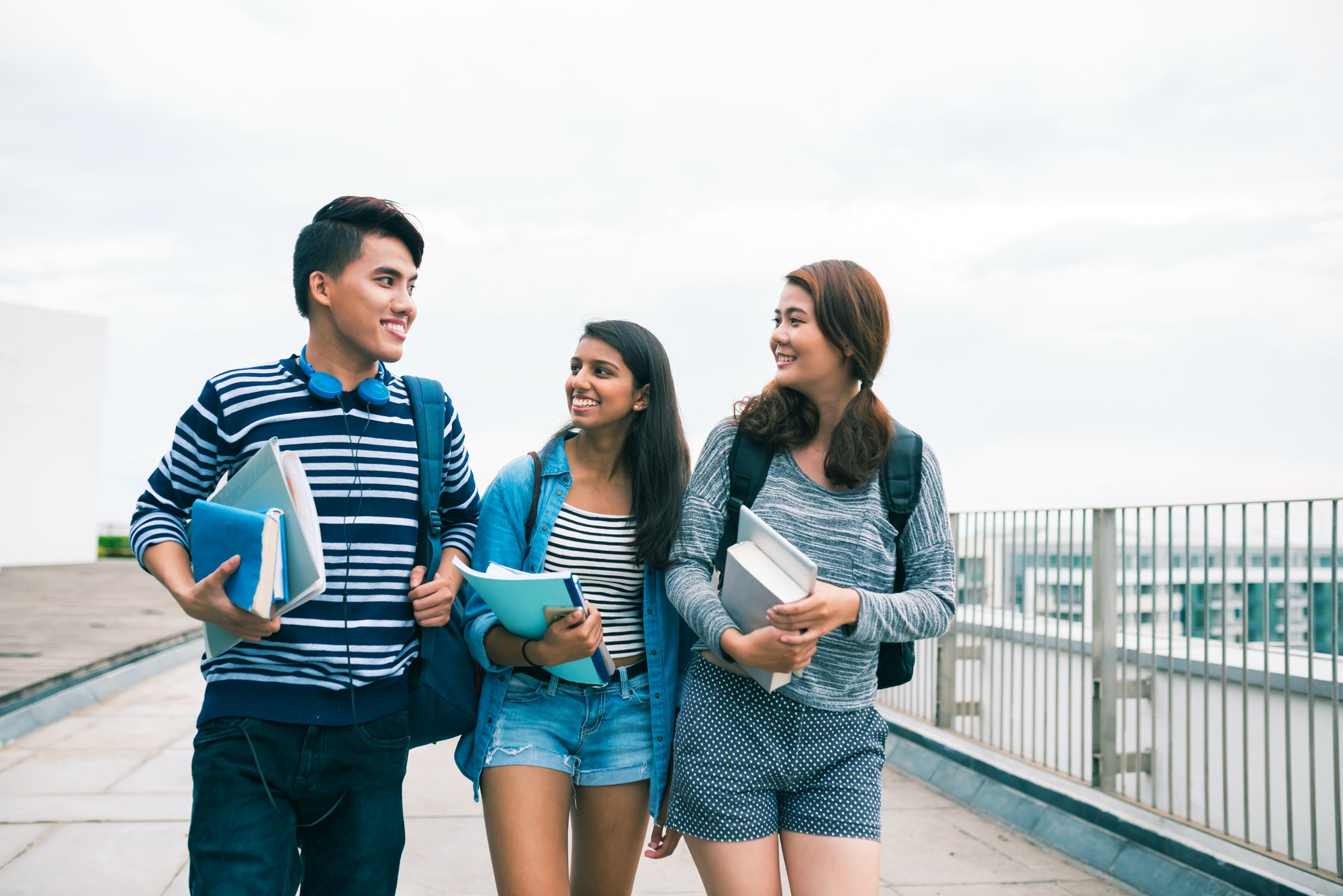 But the most pursued courses are from the Business Administration & Finance field.
Some of the best courses that come under this field are:
B.B.A in Finance – 4 years (full-time)
B.Com (Hons.) In Finance – 4 years (full-time)
Master's in Accounting – 1 year (full-time)
Master's in Financial Risk management – 1 year (full-time)
MBA in Finance – 2 years (full-time)
If you are interested in business and finance, you can choose one of these popular courses to study in Canada.
But if you want to choose one of the cheapest courses in Canada, stay tuned for that, we'll discuss that in the latter part of this article.
Before that, let's discuss…
How is a study in Canada?

The UN ranked Canada as one of the best places to live in the world.
WHY?
Because of its:
Education system 
National income
Quality of life
Being a student at any of the universities in Canada, you'll experience a uniform diversity.
Canada has a fantastic studying culture.
Universities in Canada are among the best in the world, so there will be no compromise in the standard of education you'll receive.
Studying in Canada will bring many additional perks for international students.
You'll have an active lifestyle in this mesmerizing country, also you'll find great opportunities to work after you complete your studies..
You'll be allowed to work part-time during your studies, which will come in handy not only for the extra cash but also to add all-important skills and experience to your CV. 
Besides these, let's discuss what exclusive benefits you'll get being an International student in Canada:
1. High standard of living: 

Canada is a country with the highest standard of living. 
Canadian cities like Ontario, Toronto, Vancouver have some of the best public parks, gardens, beaches, sports, and leisure amenities. All urban areas have a variety of museums, restaurants, shopping centers, and theaters,
shopping centers, restaurants, theaters, art centers, and museums.
2. Low cost of living: 

Canada has one of the lowest inflation rates amongst the other developed countries in the world.
Canadian universities charge minimal tuition fees for students than other developed countries.
You need to fill in your forms quickly as because of affordable rates students from around the globe are eager to pursue their education from Canada.
3. Safe learning: 

Canada is one of the safest and most peaceful nations in the world. 
Canadian government takes every step to ensure the safety of students on campuses. Most universities have their own campus security 24 hours a day.
4. The world's highest quality of life in recent years: 

As you know, the UN survey shows that Canada is the world's best residential area. 
A United Nations survey has found Canada is the best place in the world to live. Some deciding factors that make it tops the chart are its high levels of universal education, long life expectancy, low crime, less violence, less racial discrimination, more universal, and Canada's diverse culture.
5. Excellent natural environment: 

Canada has one of the most beautiful natural environments. 
You will be fortunate enough to enjoy the beautiful natural scenery. You can take a break from your studies and go out on vacation to enjoy these mesmerizing views in Canada.
This will help your mind to recover and rejuvenate so you can come back from your vacation and concentrate on your studies with maximum potential and awareness.
6. Permanent Residency and Canadian Immigration: 

Within a couple of years after completing your studies, you will be able to qualify to apply for the permanent residency of Canada being a foreign national who has studied and graduated from a Canadian institution locally.
However, they need to meet the minimum eligibility criteria.
If you are sure now that you want to choose Canada as your next study destination…
Keep In Mind: You need a student visa to study in Canada. You need to apply for it in your home country as soon as you have received an offer of admission from a Canadian institution and have a study permit in position before you land in Canada to fulfill your dream.
In case your course is less than six months, you don't need a study permit.
You can work in Canada for a year or three on a post-graduation work permit ( PGWP), depends upon the duration of the course that you have completed in a college or university, in Canada.
What is the cheapest course in Canada?

On average, Canada is an affordable country to study.
Still, there are some courses available at very affordable prices across different universities in Canada.
BUT.
Brandon University is the cheapest university in Canada for international students that offer different undergraduate programs at the lowest expense. 
These different courses have an average tuition fee of CA$ 7,203 only.
An Important Note For Students:

Whatever college you choose, in order to study in Canada for programs lasting longer than six months you are required to obtain a study visa.
A study visa is only valid for schools that are recognized as designated learning institutions (DLI) by the government of Canada.
What is DLI?
It's a recognition given to an institution in Canada to host international students.
A DLI approved intuition can host international students. All primary and secondary schools, as well as most universities and colleges, are recognized as DLIs.
But still, you need to make sure your school, college, or university is DLI recognized if you want to study in Canada.
You check for the DLI number for your institute in this link.
Moving for an enriching life ahead

We at KCR CONSULTANTS will help you find out and filter out the best institution of your choice and capabilities. We'll guide you to shuffle through their application requirements before applying online at many universities in Canada.
Get in touch with our team of expert consultants, they will help you select your study program as per your educational qualification.
If you still have any doubts about studying in Canada, please let us know! We'll get in touch with you as soon as possible.
A new life-changing experience awaits you.
Subscribe for our monthly newsletter to stay updated
Universities of Canada
Canada has almost 100 universities and most of them are public funded.
Open from 8am - 8pm Monday - Friday
Fill out the form below to receive expert advice and guidance.