Can everyone reading this say they are fully healthy?
Maybe a few, but majorly the answer will have some physical or mental sickness. We live in a world filled with breeding sickness all around.
Now, COVID flipped the entire world into a frenzy mode. People are going crazy with everything that's happening around us.
Death has become like a kill switch. In a moment, poof, they're gone!
Who came to the rescue of the commoner when sickness was prevailing all over?
Yes, healthcare workers. They include medical doctors, general practitioners, public health nurses, midwife professionals, and pharmacists.

Most of the people were in a hospital bed at some time or the other.
Who came to our aid? Nurses, that's right.
Are you someone who has been impressed by the nursing professionals and wants to become like them?
Studying nursing in Germany is the place to find all the answers.
Nursing is one of the most honourable positions in society.
The world needs nurses.
What are the requirements to study nursing in Germany? 
Everyone might know about free education in Germany.
Ausbildung is an apprenticeship in Germany that allows international students to come to Germany, get trained in whichever field they prefer, and start earning money.
There are huge needs for nurses in Germany. If one chooses this field, it will surely be one of the best choices as it will provide good money with job satisfaction.
So, you might be interested in becoming a nurse. That's the reason you are still reading this.
Please read further to learn more about nursing studies in Germany.
Eligibility
The first criteria to study nursing in Germany is that the applicant should have completed the 12th grade under CBSE or State Board curriculum.
Yes, it is that simple!
The student should have a genuine interest in caring for the sick. If they pursue this by being forced by someone or having no choice, this might not be the best place.
If the candidate has studied Biology as a major in high school, it is advantageous. That will be useful when training to be a nursing specialist.
 Reasons for nursing studies in Germany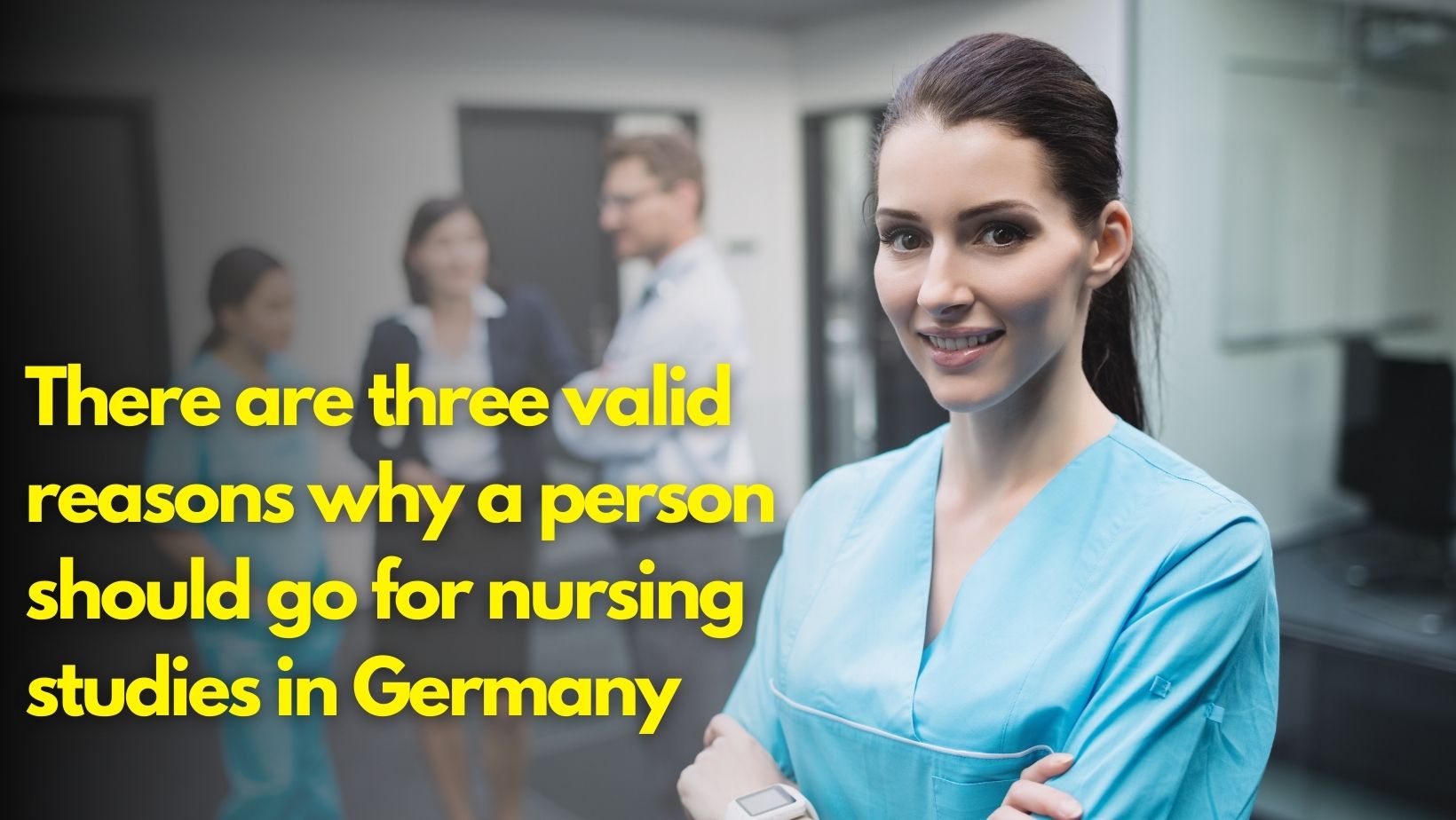 First, Germany has an acute shortage of nurses. Over 40,000 job vacancies are available for nurses.
Second, the trainee need not pay any tuition fees during the nursing training program. Instead, the sponsoring healthcare industry or hospital will provide a stipend every month to the trainees.
Third, the trainee will officially become a nursing specialist once the training program is completed. They will be eligible to work as a nursing specialist all over Germany and the world as this program is internationally recognised.
Fun fact
DID YOU KNOW nurses walk 4 to 5 miles (6.4 to 8 km) in a 12-hour shift?
An average adult walks around 2.5 to 3 miles (4 to 4.8 km) for 18 hrs in a day.
Various areas for nursing studies
The places where a nurse can work are not limited to hospitals alone. 
They include
Hospitals
Retirement homes
Clinical centres
Out-patient facilities
Health centres
Social facilities and Assisted living facilities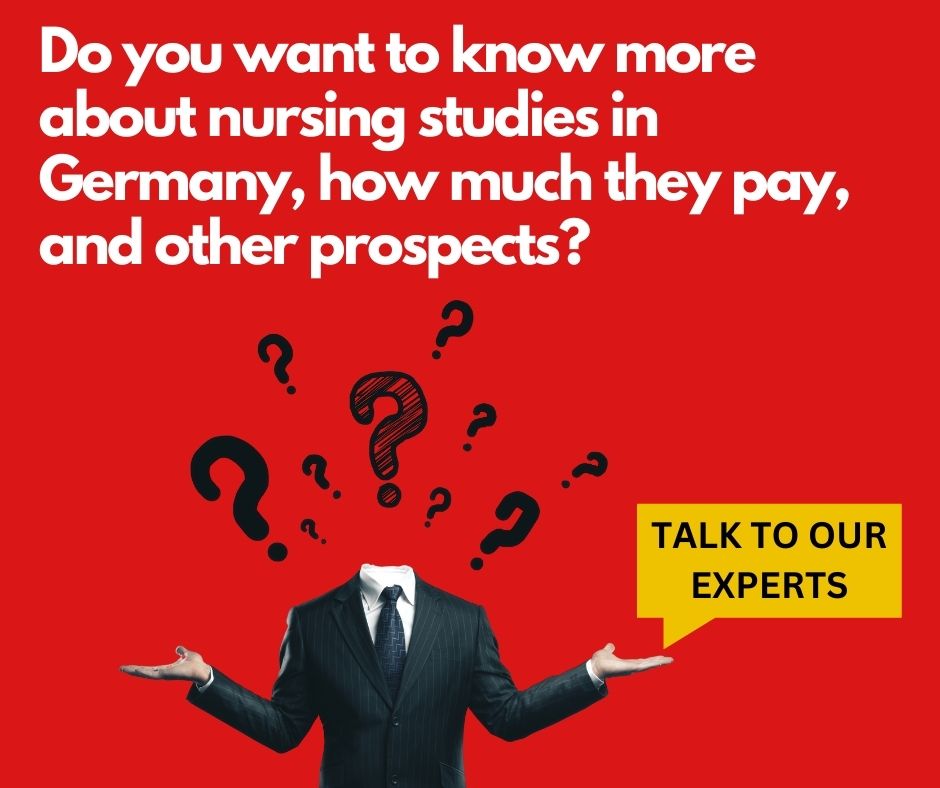 Contact KCR CONSULTANTS now! Get more information!