Nursing is a noble profession, and at the same time, the most demanded and highly paid in many countries.
Have you completed your 12th-grade school education? Have you studied Maths-Bio subject group or Bio group in your higher secondary school education?
If your answers are yes to those questions, you preliminarily meet the criteria for a place to study a BSc Nursing course offered in a nursing or medical college. But it would help if you still met the cut-off marks set by the college or university where you are proposed to pursue BSc nursing.
If you are interested in an ANM certificate course for two years, you need to pass your 12th-grade school examination with any subject group!
A Diploma course in General Nursing and Midwifery (GNM) is a 3 to 3.5 years basic training programme in nursing, leading to an entry-level qualification on completion of the course, which leads to a registered nurse professional status. 
Applicants need to pass their 12th-grade school examination in the Science subject group with a minimum of 40% marks to apply for a Diploma course in GNM. This course is generally offered in a nursing school.
What marks do you need to have to apply for a BSc nursing course? A minimum of 45% overall marks obtained in your higher secondary school board examination is considered acceptable. Only a Bioscience or maths-Bio science subject group is considered eligible to study a BSc nursing course by many colleges and universities.
But is it your choice, or are you under any external influence to decide to study nursing? You can become a professional nurse only when it is your choice, and you love to work as a nurse.

Nursing job!

From a third-person point of view, nursing could be an easy job if not luxurious as hospitals are nowadays, well furnished, better infrastructure, and well maintained. But nursing is not just a noble job but also demands hard work. Nurses work hard and long hours as sometimes they are required to continue the next shift.
Nursing job gives job satisfaction. A nurse provides support for the well-being of their patients, emotional support in critical situations, and nursing service saves lives!
The three different nursing positions

In countries like India, the basic nursing jobs available for beginners are nurse assistant, general nurse, staff nurse / BSc nurse. A hospital will hire one for a suitable position depending on the essential nursing qualification achieved by the job applicant. The positions offered are;
Nurse assistants

General nurses 

BSc graduate nurses
Nurse assistants are those who complete a certificate level of 2 years course in Nursing. They study auxiliary nursing and midwifery, and in short, the qualification is called ANM diploma. ANM nurses work exactly as nurses, providing all nursing care except administering medication to patients.
General nurses: are those who have studied nursing for at least three years in one stretch. General Nursing and Midwifery (GNM) is a nursing board/council approved programme. A GNM diploma is conferred after successful completion of the course. GNM Diploma nurses are accepted for nursing and are issued by the same nursing council/board. 
GNM nurses who wish to convert their qualifications to a BSc nursing degree should study further for two years for a post BSc Nursing degree.
BSc nurses are also called graduate nurses. After four years of studies in a nursing college, a degree in nursing is achieved. BSc nurses are licensed to practice in the state where they have studied and later applied for new licenses to work in whichever new state they plan to work in the future.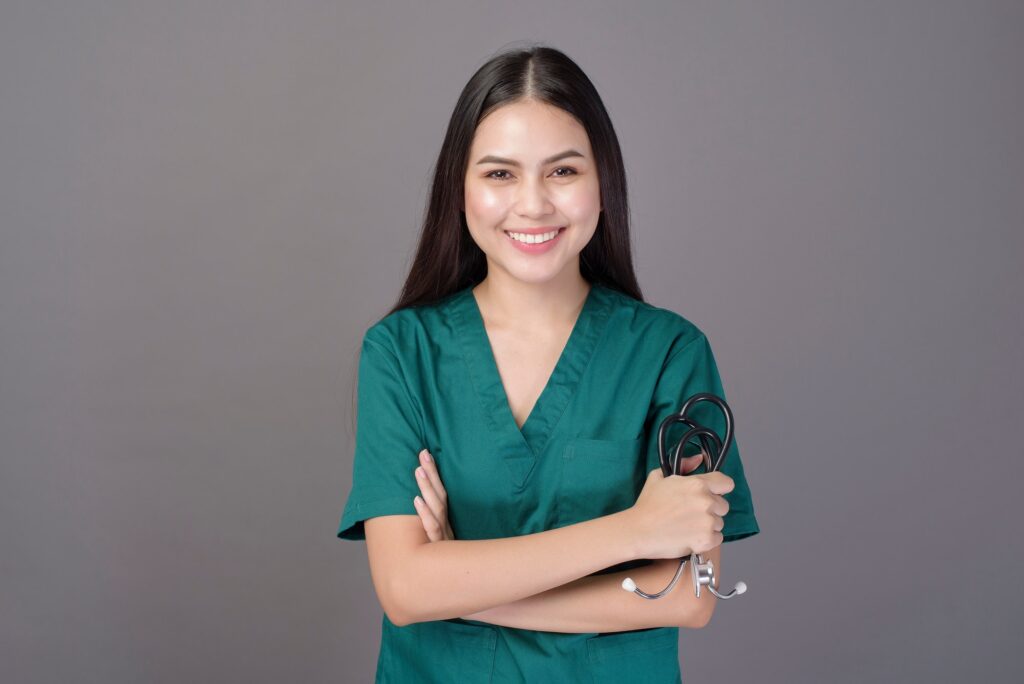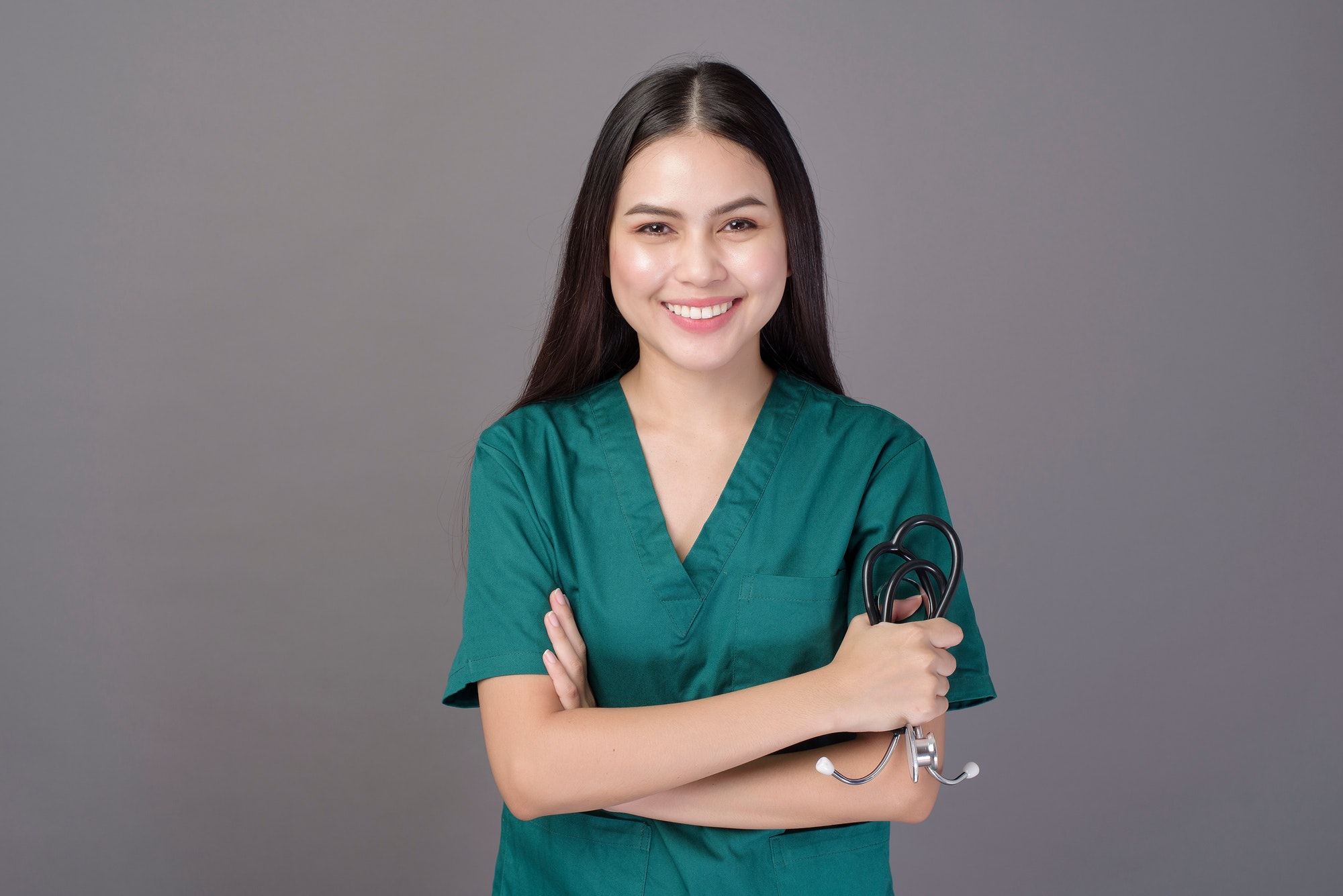 Where to study nursing?

There are hundreds and thousands of nursing schools and colleges spread across India and offer various courses in nursing. There was a time when young people who aspire to study nursing used to struggle run to get an admission, even for a diploma in GNM.
Many private nursing schools were mushrooming suddenly and started offering diploma courses without even having enough infrastructure.
Nursing Schools and Colleges use to demand donations or capitation fees those days as applicants from the state of Kerala used to flood to these institutions situated in various other states for a place to study a course in nursing.
Kerala still leads as the number one state in India for more qualified nurses; still, many youngsters study various nursing courses, and new high school leavers looking forward to attending a course in nursing.
Unfortunately or fortunately, the majority of the Kerala origin nurses still look for nurses jobs outside of the state immediately after completing a course. Most Kerala origin students are currently studying nursing courses in a school or college situated in a different state.
Most of the new applicants looking for courses in nursing now are still from the state of Kerala.
Things have changed by now, not only in the number of nursing schools and colleges operating within the state but there are no such difficulties in getting admission anywhere in India without paying any donation or capitation fees!
Approximate tuition fees for the nursing courses in India

ANM Nursing courses are the lowest ones; the tuition fees range from INR 40,000 – 50,000 per year. But institutions charge various other fees like admission, lab, transportation, clinical & community exposure, and various miscellaneous expenses, including internal exams, etc. Hence the total cost of the study except for the cost of living could be around INR 80,000 to 90,000. 
If you add the cost of living, then it could be at least INR.100,000/year.
Please note: the fees mentioned are approximate. As per many state Government education departments and nursing councils, tuition fees for ANM courses per year look very low, around INR.10,000/year – tuition fees alone!
Since Diploma in General Nursing and Midwifery (GNM) is a 3 to 3.5 years course and an R.N. entry-level course, it costs students more than that of the ANM certificate course. 
The tuition fees alone could be INR 45,000 to INR. 105,000/ year. Here too, some state education departments instruct private education providers to charge just INR. 33,000/ year. This comes to almost INR.100,000 or a little above for the entire duration of the course. 
Please note that the cost mentioned is just the tuition fees.
Bachelor of Science in Nursing or Bachelor of Science with a major in Nursing or BSc Nursing is the primary academic degree qualification required for a nursing license in most countries in the world. It usually takes four years to complete as per the syllabus apart from completing an internship etc.
The tuition fees fixed in state Government nursing and medical colleges are INR 40,000-50,000/year, but privately run colleges charge up to INR1,25,000/year. The costliest compared to the other two courses is an essential nursing degree qualification identified and accepted nationally and internationally.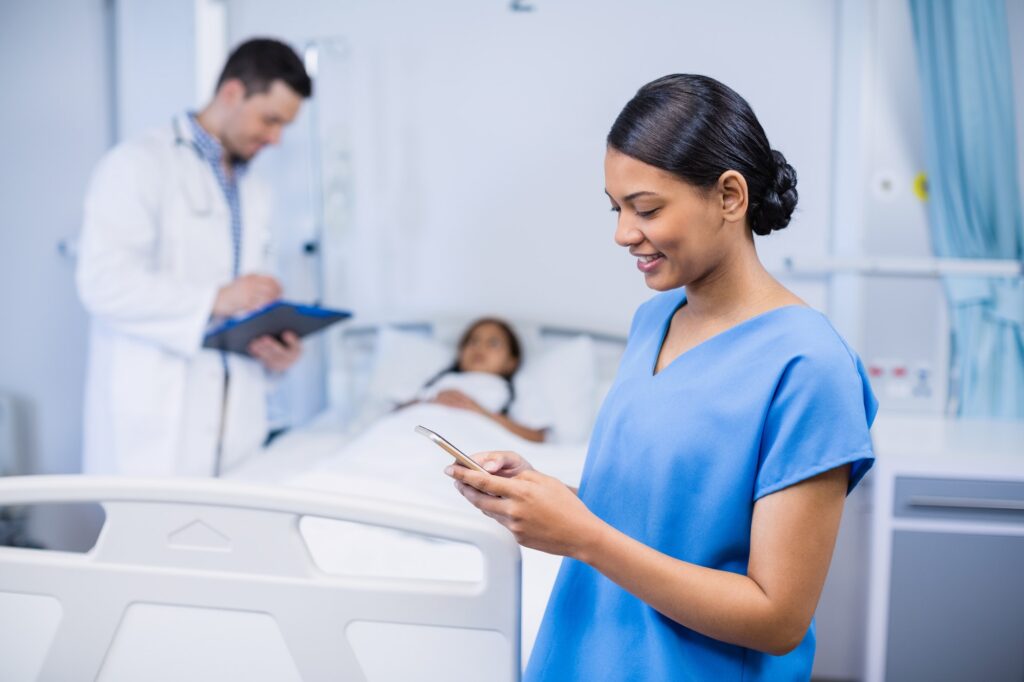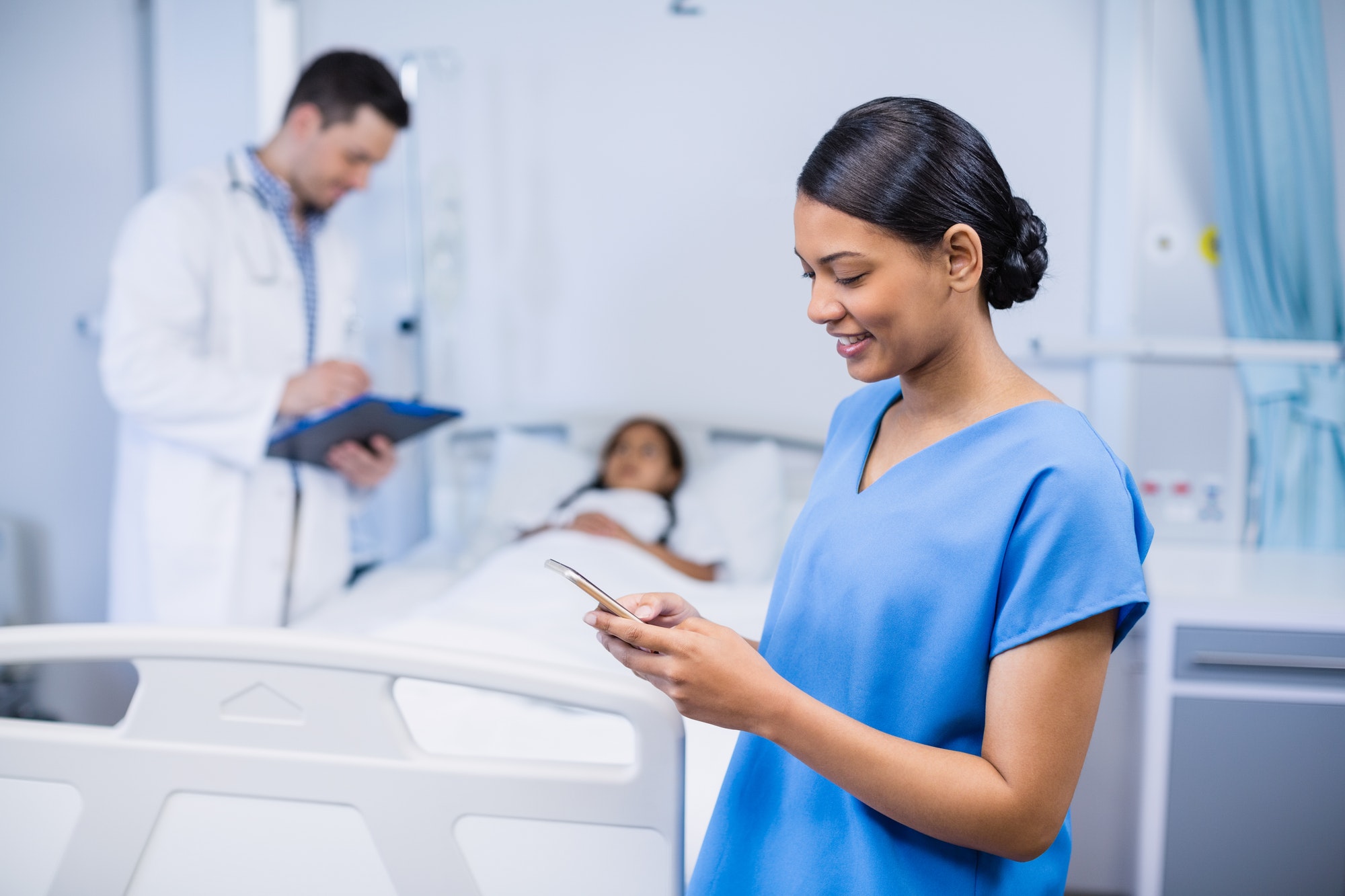 How much a nurse earns in India!

Surprisingly, Government hospitals in India pay their nurses better salaries than the 5 star and highly branded hospital giants who work for them! 
A staff nurse ( qualified with a Diploma GMM / BSc in Nursing) starts drawing just INR 10,000 – 15,000 per month in an Indian hospital. A maximum average salary, annual, in the 1st year, immediately after getting licensed, could be around INR 2,30,000 with all benefits that include overtime pay, etc. 
A registered nurse may expect to earn around INR.300,000/year after working for 3/4 years and be better skilled.
A decent salary in the nursing profession in India starts from the position of a nursing supervisor and gradually grows till one reaches the position of an assistant nursing superintendent. The salary range could be INR.20,000 – 40,000/month for a nursing supervisor, and a Nursing director may earn up to INR.75,000 – 90,000/month, and it takes years and many other higher qualifications to reach this position.
But do you know a nurse in the U.K. earns around INR.200,000/per month in the first year itself, i.e., after completing a three year degree course in a U.K. university!
Do you know that Indian nurses, even as fresh BSc nursing graduates, are eligible for the same salary in a U.K. hospital? Read on…
Indian BSc nursing graduates who qualify with a U.K. nursing council registration as nurses also start drawing 2,000 pounds per month like the locally educated nurses working in a U.K. hospital!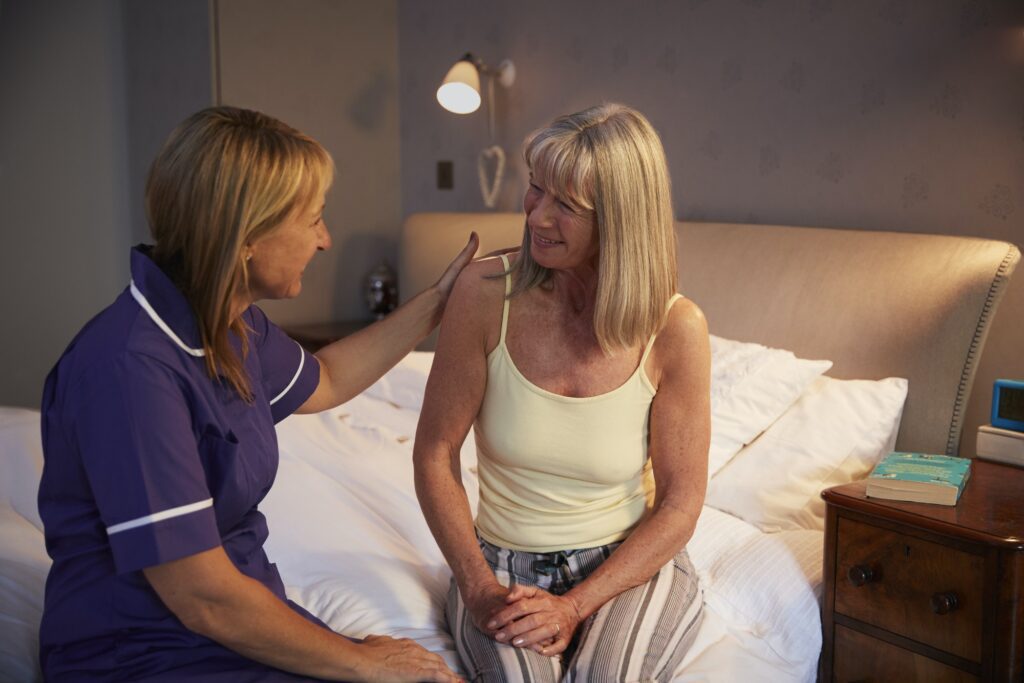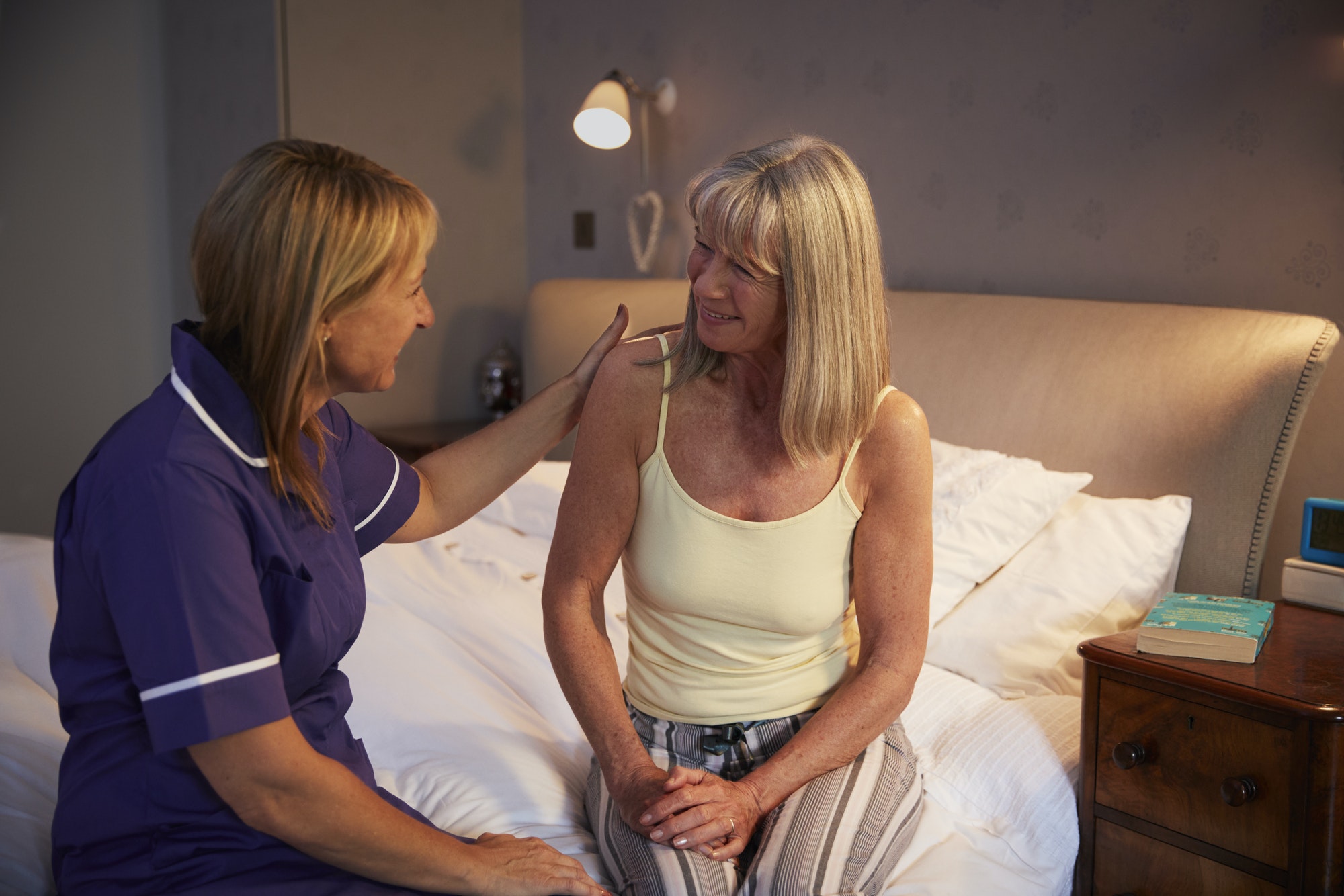 Nursing Jobs in the U.K.

The U.K. Government hospitals under the National Health Services are famous for their successful management under one label, NHS Trust, dedicated approach to the patient's well-being, and providing the highest standard of medical and health care services. U.K. Government hospitals never charge their patients – citizens and permanent residents – for their medical and health care services. 
In the U.K., the Government is responsible for taking care of their public health by providing the best available medical services compared to international standards and quality!
The U.K. does not have many qualified health care professionals and skilled workers, especially, Nurses. In short, the U.K. has an acute shortage of nurses, and hence a very immigrant-friendly immigration law supports the immigration of foreign-educated, qualified nurses.
Who are the qualified nurses?
Those who have continuously studied nursing as a primary subject for at least three years and have an R.N. registration in their home country or the country of training meet the academic and professional requirements to be considered in the U.K. as qualified nurses. They need to meet the English language criterion to be considered for a license to practice nursing in the U.K., and thus qualified to be hired by a U.K. hospital. 
U.K. Nursing and Midwifery Council – NMC

The criteria set by the Nursing and Midwifery Council (NMC) of the U.K. recently states that a foreign-educated and recently graduated BSc nurse is considered qualified for the preliminary registration with the NMC, without providing any post-registration work experience. They should still be required to provide evidence for their proficiency level in English. 
Those who take learning English seriously while attending their BSc Nursing course, at least in the final year, would find it easy to sit an IELTS or OET test and score the required levels to meet the language criteria of the NMC.
The minimum scores required to meet the NMC conditions in the IELTS test are 7.0 out of 10 in all the segments except writing, 7.0 in listening, speaking, reading, and 6.5 in writing. The test should be conducted in the academic module, not in general.
In the OET test, you need to score B in all the segments except in writing; B in listening, speaking, reading, and writing could be C+.
Almost all the NHS Trust hospitals offer sponsorship to foreign nurses who are qualified and wish to immigrate to the U.K., which covers visa fees, air tickets, initial accommodation, airport transfer on arrival etc. Some hospitals offer a refund of the cost borne by the applicant to sit the English test too!
Those who graduated with a BSc nursing degree long back or even a year ago are required to provide evidence for a post-registration work experience for at least one year in addition to the English test passed certificate to meet the NMC conditions. Otherwise, all the mentioned above are applicable and precisely the same.
Does that mean that only BSc nursing degree holders are accepted, not those with a diploma in GNM?

Why not? As long as you meet the criteria of completing three-year nursing studies and are a registered nurse in your home country or the country of training, Diploma nurses are considered qualified by the NMC for preliminary registration. You will be required to fulfill the other requirements of at least one-year post-registration work experience as a nurse, and an IELTS or OET test passed certificate with the required scores meeting the language criteria set by the council.
There is no change in the sponsorship as well – all the same!
What about ANM nurses, are they considered qualified in the U.K.?

Unfortunately no, because the qualification itself does not meet the criteria! ANM is a two-year nursing qualification; instead, the criteria demand at least a three-year study in nursing. Secondly, ANM nurses are not registered nurses, and hence they fail to provide post-registration work experience to meet the NMC criteria.
Senior Carer or Senior Care Assistant in the U.K.

What is a senior carer or Senior Care Assistant?
Firstly, care assistants provide all the necessary care to the elderly living in a Care/nursing home. Many of them in the U.K. care home is for terminal care, including those who have dementia. 
Anybody with some experience can do this job, and a formal qualification is not necessary – those with a nursing qualification work in these homes as the senior or supervisor of the care assistants. Therefore the position is called Senior Carer or Senior Care Assistant. 
These positions were not there for non-EU citizens for the last 15 years and were recently re-introduced in April 2021. ANM qualification fits well for the senior care assistant job. Still, unfortunately, the certificate does not qualify for a work permit and visa as per the point system of the U.K. Immigration.
The U.K. immigration follows a point-based system now, and a particular number of points need to be gained in total, that comes from qualification, English language knowledge, sponsorship, etc. 
A qualification below the diploma level and completed below three years may not qualify for any points for a work permit and visa.
Whereas GNM diploma and BSc nurses quickly get the points thus qualify for the work permit and visa for senior care assistant jobs as well.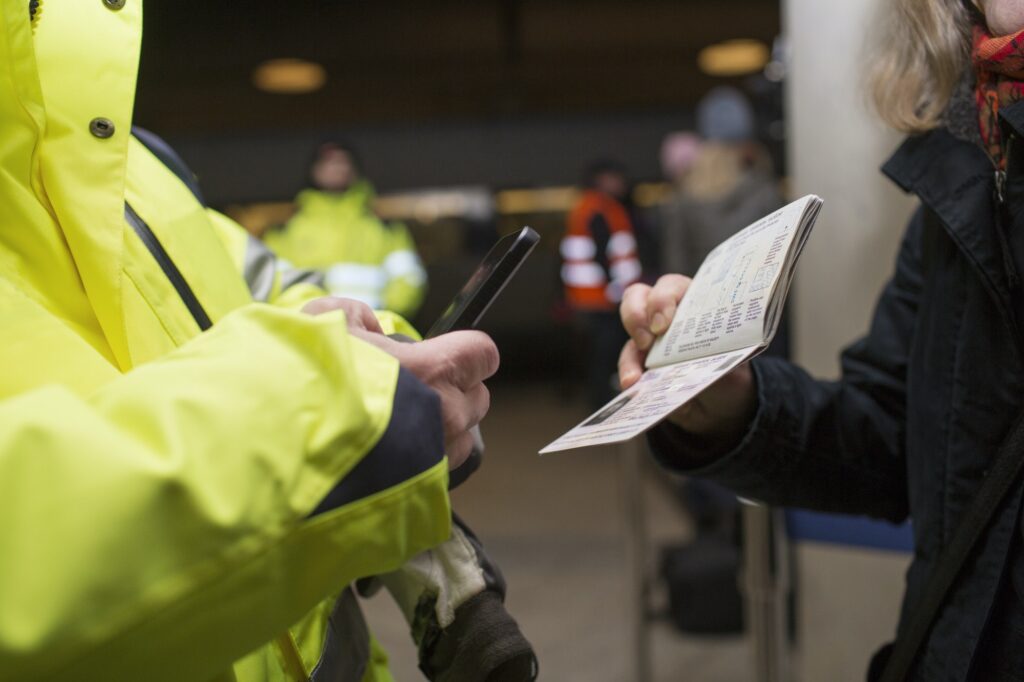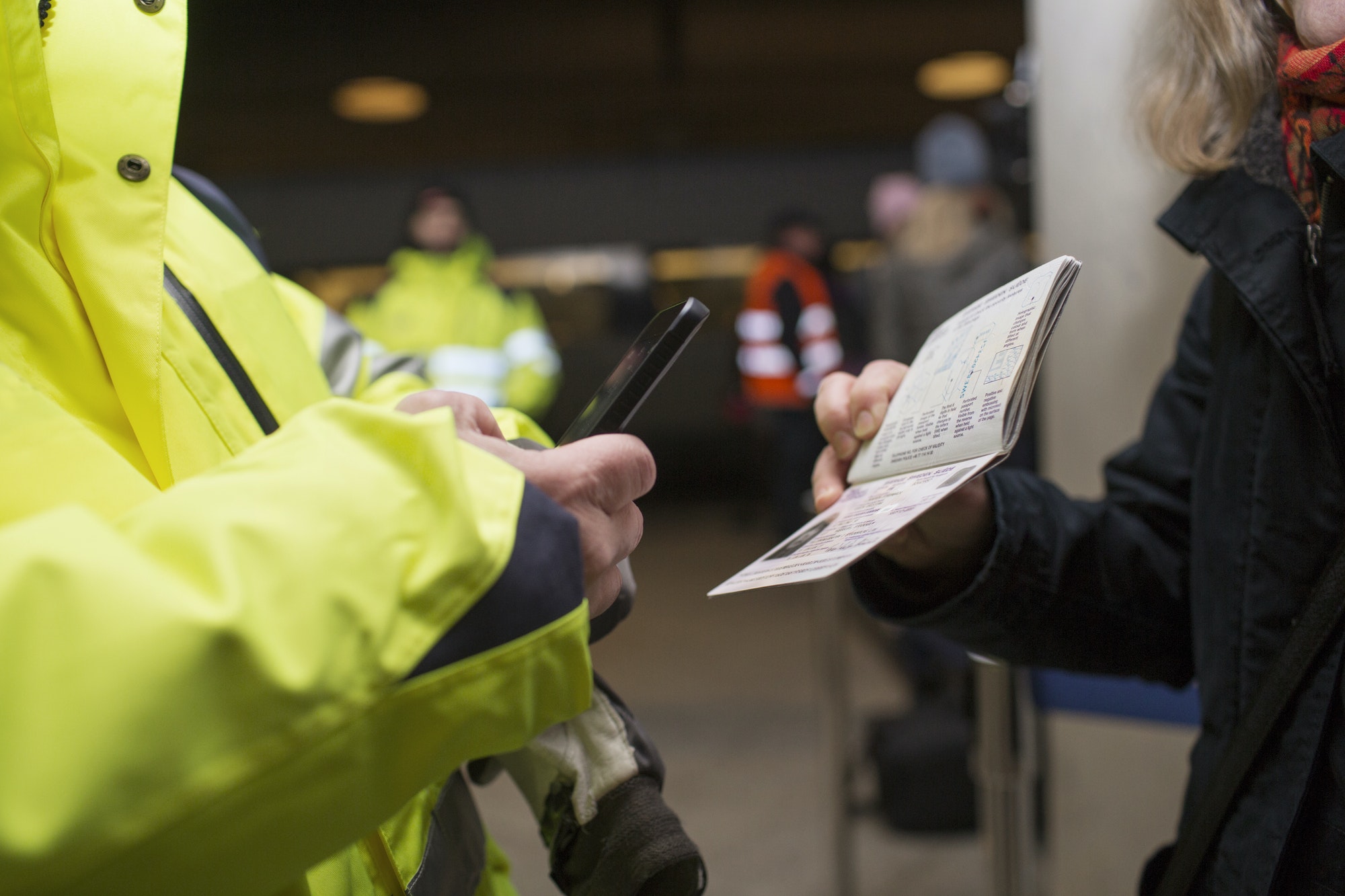 What are the other options to immigrate, country-wise, after working in my home country for a few years?

Apart from the U.K., Ireland, Australia, and New Zealand are the most famous English-speaking countries to immigrate among the foreign-educated nurses. All the said countries accept BSc nursing degrees. A couple of them accept a Diploma in GNM as well but with many conditions!
The nursing councils of these countries strictly follow the English language proficiency requirement. A couple of years of post-registration work experience is considered a plus by countries like New Zealand.
Ireland

AnBoard decision letter is the deciding factor in qualifying to apply for a nursing job in Ireland. Since not many opportunities for nurses are available now in Ireland hospitals, those who try for the U.K. and fail to achieve the required scores in the language test but still score well to meet the AnBoard language criteria try to apply for jobs in Ireland.
Australia

Australia is an all-time favorite country for nurses. A qualified nurse can immigrate to Australia whenever they wish. Nurses with only an essential academic degree qualification, BSc in nursing, will apply for registration with the Nursing and Midwifery Board of AHPRA.
A BSc nurse currently registered in the home country or the country of training and has worked for at least 450 hours in the last five years are the essential requirements that need to be met. To meet the proficiency level in the English language set by the NMBA, foreign-educated nurses should sit an English language test, i.e., IELTS / OET / PTE / TOEFL, and score well to meet the criteria set by the board.
IELTS: you will be required to sit the test and pass with a 7.0 overall score and 7.0 in each of the four segments of listening, speaking, reading, and writing – in the academic module.
OET: The highest score /band you will be required to achieve is B in listening, speaking, reading, and at least C+ in writing.
PTE Academic:  65 is the targeted minimum overall score, and 65 in each of the four communicative skills – listening, speaking, reading, and writing.
TOEFL iBT:  a total minimum score of 94 should be scored, and the minimum scores are as follows in the individual segments; 24 for listening, 23 for speaking, 24 for reading, and 27 for writing.
New Zealand

A foreign-educated nurse will be required to meet the following requirements to qualify to get licensed in New Zealand to practice nursing in the N.Z. hospitals.
A language test in English need to be passed; 
OET: Need to pass by scoring at least 350 in each of the four test segments. 
IELTS: Should score 7.0 in all four segments.
If not passed in the language tests in one sitting, you may provide more than one test scorecard provided all the tests are conducted within 12 months from the first test date.
You must be currently registered with a nursing council while applying for registration with the New Zealand nursing council. A good standing letter from the existing council needs to be provided.
A nursing qualification should be comparable to the New Zealand BSc nursing degree. 
Post a basic degree in nursing after a Diploma in GNM is also acceptable. 
A criminal check report / Police Clearance Certificate needs to be provided.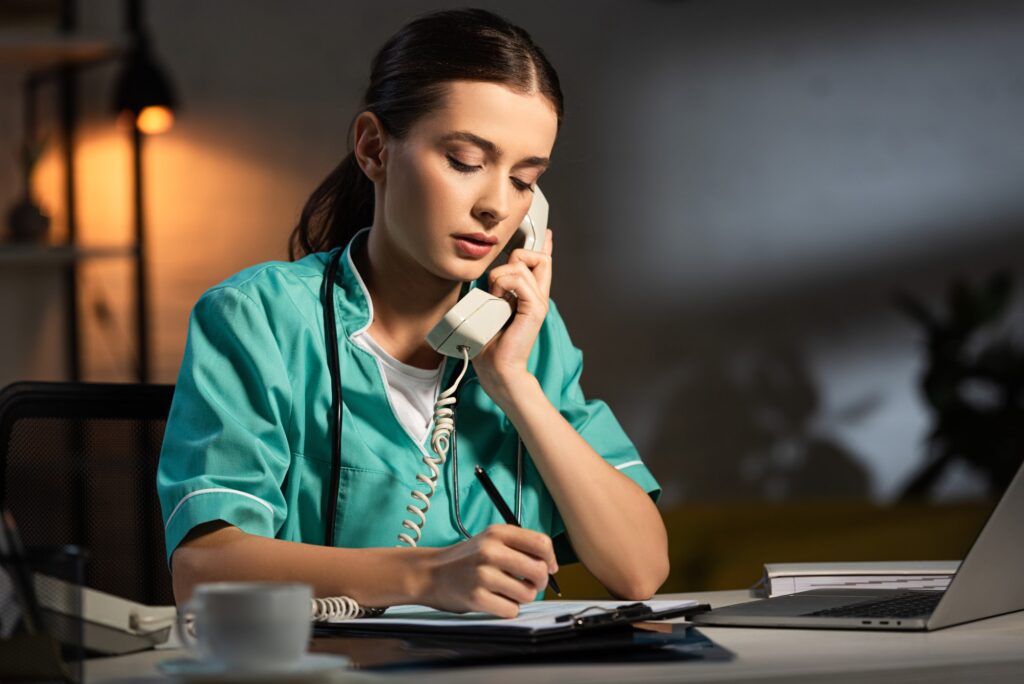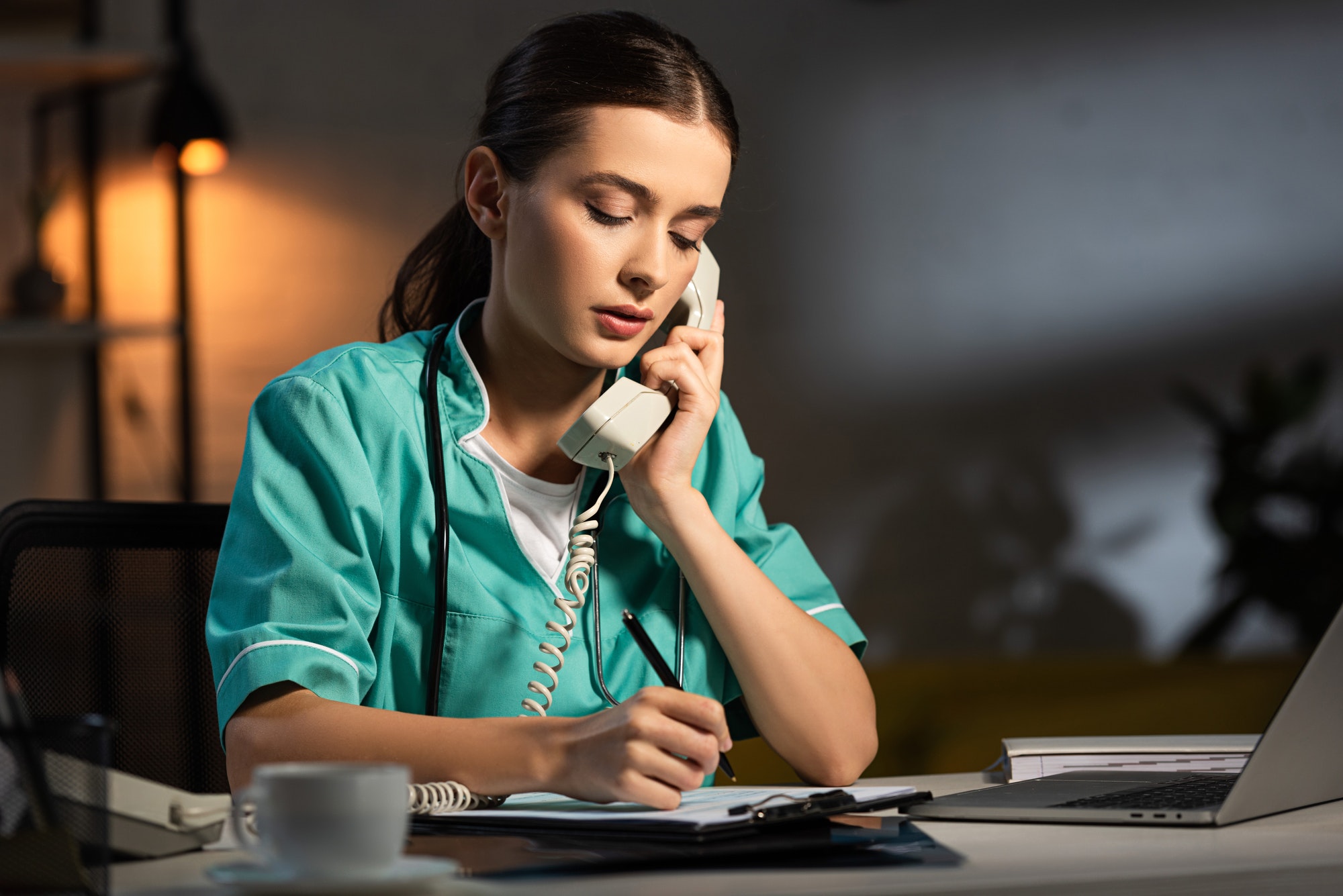 Opportunities for nurses in a non-English speaking country – Germany

Germany is one of the most developed countries globally, known for its breakthrough inventions in medicine, medical technologies, and many more.
Germany has a fast greying population; many health care professionals are retiring every year, and hence have an acute shortage of medical and health care professionals. Germany needs skilled professionals in General, and especially nurses, doctors, physiotherapists, and dentists.
After completing an adaptation programme in Germany, foreign-educated nurses, Diploma and BSc nurses alike are accepted and qualified to work as nurses. German state Governments support foreign-educated health care workers to come to Germany and prepare to qualify to work in Germany. The Government grant covers the major part of the cost of the preparatory programme in Germany.
All that you need to do is learn German and achieve B2 level skills in the language. 
The language is leant as the beginner's Level ( A1 Level) first by attending 110 lessons, the basic level (A2) in another 110 lessons, the intermediary level (B1 Level) of 150 lessons, and the upper intermediary levels of B2.1 & B2.2 by attending 100 lessons each.
Germany is among the few top countries known for work-life balance. Nurses in Germany also earn EUR 2,000.per month initially. 
Further education abroad after a diploma in GNM and BSc nursing

Further study opportunities for nurses are plenty abroad. All the countries mentioned above have various opportunities for nurses to study further or specialize in their desired nursing field.
Top-up degree programmes offered in the universities in the UK, Ireland, and New Zealand are a better opportunity for the diploma nurses who look forward to converting their qualification in nursing from a diploma to a foreign nursing degree. Many of them enroll for a post-basic degree course in the colleges in their home country. Post basic nursing degree in India lasts for two years, whereas just one year in the U.K. and Ireland. 
New Zealand universities and colleges also offer top-up degree courses to foreign diploma nurses, but the course duration is two years, and the course completion leads to registration with the New Zealand nursing council without any further conditions.
Graduates can stay back and look for jobs in all these three countries;
Graduates are entitled to a two-year graduate route visa in the U.K., a one-year post-study pathway in Ireland, and three years open work permit in New Zealand.
Master's degrees in nursing, public health, hospital management, healthcare management, health, and social care management are a few names for BSc graduate nurses to pursue in the UK, Ireland, Germany, Canada, the USA, Australia, and New Zealand. 
The duration of master's degrees is only one year in the U.K., but it takes two years in the other countries. All these countries permit students to stay back and look for jobs after graduating with a master's degree.