Work and learn nursing in Germany
Work and Learn nursing in Germany while on an apprenticeship in a leading hospital.
Do you really want to study nursing in Germany?
Have you passed your 12th grade school examination?
Are you below 25-30?
No matter what subject group you have studied in your 11th and 12th grade, in your higher secondary school education.
Is there a genuine interest to become a nurse?
Ausbildung is the best recommended programme to study nursing in Germany.

The benefits of study nursing in Germany!
You can apply for the programme even with a non-science subject background in your 12th grade studies.
You will be learning nursing on the job, as the course has 70% work placement as an Azubi / Auszubildender / Apprentice in a participating hospital.
The Ausbildung / Azubi training course has no tuition fees for the entire duration of 3 years.
Students are paid a monthly stipend, for their work placement as an apprentice, by the participating hospital.
How will you become a registered nurse after the Azubi nursing training?
You will be a practically skillful nurse by the time you complete the programme, knowledged even with patients' rights, and exposed to the nursing and medical practice in a German hospital, the hospital settings etc.
You will be required to attend a state licensing examination and pass to be considered as a qualified nurse, and get your name listed in the register of registered nurses in the concerned state department of Germany.
Once registered you will be licensed to practice nursing indefinitely /permanently and independently in German hospitals.
It sounds very new right, never heard before!
As per the recently introduced "Skilled Immigration Act" in Germany, non-EU nationals who seek training in Germany are permitted to enter and participate in a training programme for which an offer is already obtained from an approved training body. If an employer is participating with the training programme then the participating employer also signs the training contract and acts as a cosponsor. Hence the course starts with a work placement from the first month itself and also with a paid monthly stipend.
How will you to meet the language skills
The registered student / participant is assessed by the training company while she / he is in her / his home country or country of residence. If required, orientation classes are offered for skill development and are provided on live sessions through Skype / zoom or any other applicable medium.
Language classes are offered online, from A1 to B1 Level while in the home country.
Learn B2 level German in Germany along with the basic work skills training to prepare for the smooth progression of the Azubi /Ausbildung vocational training programme.
Cost of German language learning:
INR 58,000+GST / EUR 660.00for A1-B1 Level learning

EUR2,200 in Germany for B2 level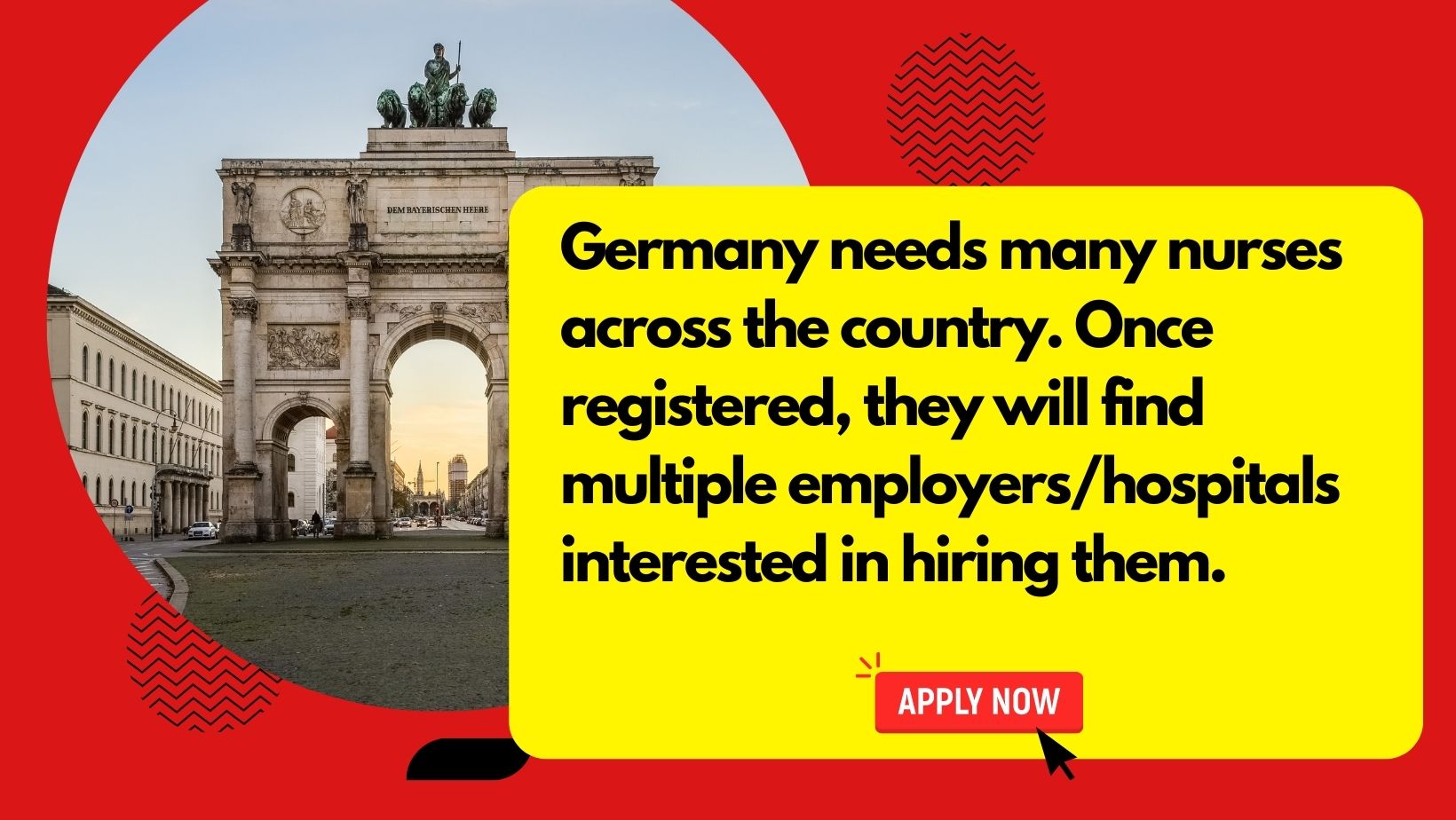 Nursing in Germany with Monthly Stipend
You can become a nurse in Germany after completing this vocational course called AZUBi Health care / Nursing.
Open from 8am - 8pm Monday - Friday
Fill out the form below to receive expert advice and guidance.