What is Free Education in Germany, Is it even possible to study free in a foreign country?
Free education in Germany is a fact and real!
Studying in Germany is a dream for many, but very few can make it! Most of them abandon the plan in between because they create a bubble in their head; the cost of studies in a top-notch university in Germany might need a huge amount of money.
But it might amaze some of you, as it's a reality that Indian students form the second largest number of international students enrolled at German universities!
Are they all rich?
Of course, not.
Students immigrate to Germany for two reasons: High-quality education and higher chances of getting trained and qualified for jobs after their studies.

Not all of us can afford to spend huge money just for education. Thus study abroad dreams fall short for many!
The cost of education in a foreign country is not just accommodation, food, and other living expenses. A student has to pay tuition fees too. It might overwhelm one, but the right information can liberate you from all those unnecessary worries!
International students who choose Germany for their further education, that too for free in a public university in terms of tuition fees, are those who took the first and foremost right decision towards their goal of getting qualified through their higher education.
Besides that, Germans are best in teaching, and we well know their pedagogy in research, be it in any field of education.
The cherry on the cake isn't it- studying for free with high-end facilities!?
Now you might think if education is free in Germany, why aren't more and more students going there?
The only answer is that many are still not aware of the complete details about the process of studying in Germany.
So they create hype about this topic by over-discussion, which leaves the other aspiring students confused about whether it is true or not!
But we all know: incomplete knowledge is dangerous!
We at KCR CONSULTANTS don't want you to go through that ordeal.
We want you to know the facts and figures so you can make the right decision.
Many students from India ask the same question, "Can I get access to free education in Germany?"
Let's find out: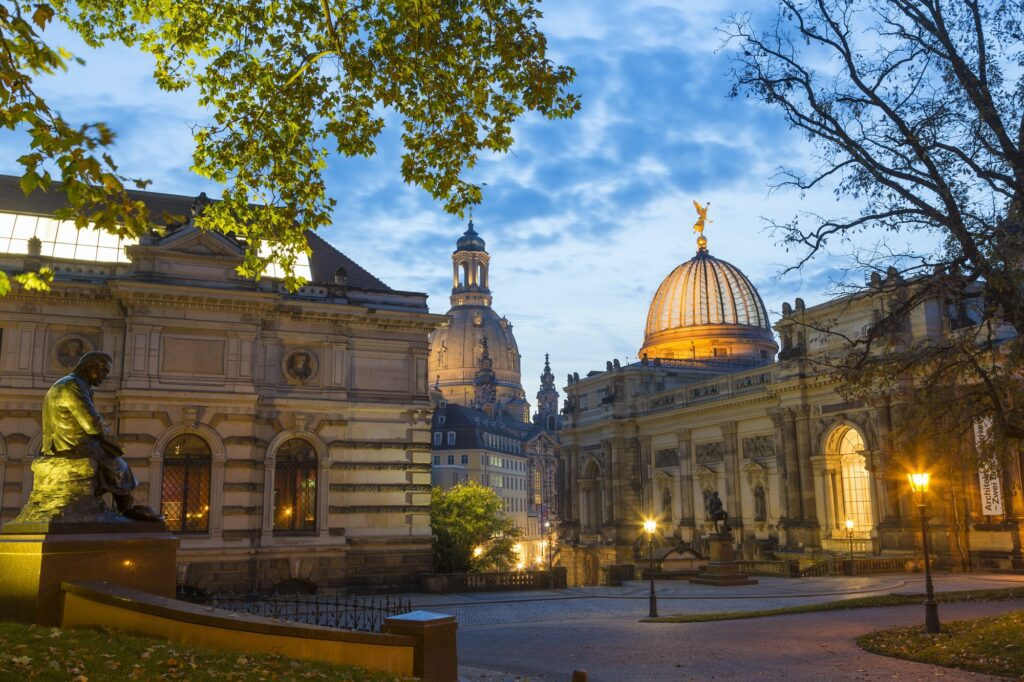 Free Education in Germany? Is It True?
A Big Yes.
Students in Germany have been enjoying free high-quality education from elementary to P.hD for a long. The Government took this monumental decision to extend the same facilities to international students but only for post-secondary education.
This means that you can avail of all the benefits of the free education policy in most German public universities.
You may need to pay a minimal fee covering the administration and transportation costs of the German university you select, and that too only in some universities. 
This cost can range somewhere between €150 and €250 per semester. 
There are some exceptions, as one state reintroduced international tuition fees in public colleges back in 2017, and that too just 1500.EUR per year. 
But still, it is significantly lower than other top universities around the globe.
There are private universities in Germany; almost a hundred of them offer various courses and charge tuition fees. They are free to charge as per their policies as the Government doesn't say it.
Terminology: Like we have colleges in India, Germany has universities. There is a difference; our colleges need to be affiliated with a university to award its students. In fact, it only comes from the affiliated University. Whereas all German universities, public or private, are qualified to award their own degree to their students.   
So don't get yourself confused.
Why Does Germany Offer Free Higher Education?
This was a political decision made by the government.
Germans believe that education should not be treated as some commercial product.
So, their government introduced the policy for free access to higher education, ensuring economic growth and welfare for all of its states and business. 
But it was different before.
Germany wants to get the smartest minds to study in the country and, ideally, stay and work there after graduation- that may also be another reason there are no general tuition fees for foreigners.
Not only that, but Germany has also got you covered after your degree.
International graduates from universities in Germany can stay in Germany while they look for a job. 
It applies to all students, regardless of the country of origin. 
If you are a citizen from outside the European Union, you can apply for an 18-month residence permit after graduation.
Overall, it is an excellent career decision for aspiring students all around the globe to get top-grade higher education at a very affordable price. 
But then again, a question arises:
Study in Germany related articles:
Can an Indian Student subscribe to the benefits of Germany's Higher Education Too?
A sure-shot answer is Yes.
In fact, not only Indians but anyone living anywhere around the globe can apply and benefit from free education in Germany.
Whether you are from Germany, Finland, Sweden, the Americas, India, or any other Non-European country, can choose Germany for bachelor's or masters or even P.HD programs and study in Germany's free universities at no tuition fees.
Their stand on free and quality education is one reason for Germany to rank among the top 20 happiest countries in the world, according to the 2019 World Happiness Report. So don't worry or overthink! Your dream of becoming a German student and living in Germany can come true, as there are multiple courses and unique programs you can take up to study in Germany for free!
Note: If you are from outside the EU, you will need to get a residence permit before you arrive in the country; and you will have to finish your studies in Germany.
The benefits of studying in Germany don't end here.
There is more for you.
In Germany, for doing any educational course, you can avail of many scholarships or student loans. Let's first understand,
Scholarships available to study from abroad in Germany
Another bumper bonanza for students aspiring to pursue higher education in Germany is that many scholarships are still available even though it has an affordable cost.
Here are some scholarships for international college students in Germany:


DeutschlandStipendium National Scholarship Programme
DAAD Scholarship Programme
Erasmus Scholarships
Goethe Goes Global Scholarships
Heinrich Boll Scholarships
Friedrich Ebert Scholarships
Apart from these, there are a lot of other scholarships available for international students in Germany.
The German Academic Exchange Service has an official database from which you can search for suitable scholarship options for yourself. (if you fall under the eligible candidate category)
They can award you scholarships either by governmental or non-governmental organizations. 
The total number of scholarships available across the German higher education system will amaze you.
And you'll likely be eligible for one of them as the numbers are so high.
Also, the criteria are not so restrictive.
Isn't that great?
Even after all these benefits, there might be one question in your mind:

If tuition is free, does that mean the universities are compromising the quality of education?
Not a chance.
Germany has the best universities in the world, providing world-class education.
Some universities in Germany are ranked among the top 100 universities around the globe.
With an exceptional education system overall, you can expect high-quality teaching and lessons at any university in Germany.
German Education System has set superior standards for accrediting its education providers.
If you have a degree from a German university, they will respect it worldwide and open many doors for your career.
Top-Notch Universities
When universities of Germany are compared based on research activity, student's employability, and academic results, overall, they are ranked amongst the top universities in the world.
They are found among the best every year.
The German universities never compromise on the quality of education.  
No doubt universities of Germany are a fairyland for all the aspiring students around the globe.
Now, you might think, do I have to study only in German? Well, the simple answer is No.
 There are plenty of options available for English courses. Still, it'll be an added advantage if you know the German language when looking for jobs or even permanent residency.
Highly Trained Teaching Staff

Becoming a teacher in Germany is a long and rigorous process.
There are strict standards set while hiring their faculty.
They employ only qualified teachers and researchers in a university.
This means that the ones who cross this hurdle with flying colours are already above average standards.
Equipped With Modern facilities

In the World Economic Forum's latest Global Competitiveness Report, Germany became the world's most innovative economy.
They have rightfully invested this into their education system.
They equip their universities with the latest state-of-the-art equipment so that students can experience learning with practicality.
They qualify all quality standards in terms of labs and other facilities provided to the students. 
Highly Valuable


German degrees are valued all over the world. 
Considering how competitive things can get in the actual world, this is a tremendous advantage for the students studying in Germany.
So if you are studying in Germany, you can get placed in a good job and live the life you dreamed of.
Studies in Germany for your higher education will transform your life. So make the right decision, a timely decision.
Conclusion

Do you imagine yourself studying in those classrooms of world-class German universities? 
Now you can fulfil your dreams after going through this valuable information!
It's not like that you won't spend a dime if you're studying in Germany. You'll be spending something invaluable: your time!
So now is the right time to think properly and decide what your future self will thank you for.
So what are you waiting for?
Make the most of this opportunity and apply for free education in Germany.
Get in touch with our expert consulting team for further information and list down your top priority universities in Germany that you want to study in.
Deutschland wartet auf dich. (Germany is waiting for you)