From the BMW car to famous medieval castles like Neuschwanstein, Germany is the home to many celebrated historical monuments and brands globally.
Germany is also famous for excellent infrastructure, high living standard, and for providing world-class education.
If you want to pursue a career in management and business administration, pursuing an MBA in Germany will be the most rewarding.
Germany is not only known for Engineering, Science, Arts but also for business and management as Germany one of the topmost countries in terms of high volume of exports and imports.
Top 6 Benefits of Completing MBA in Germany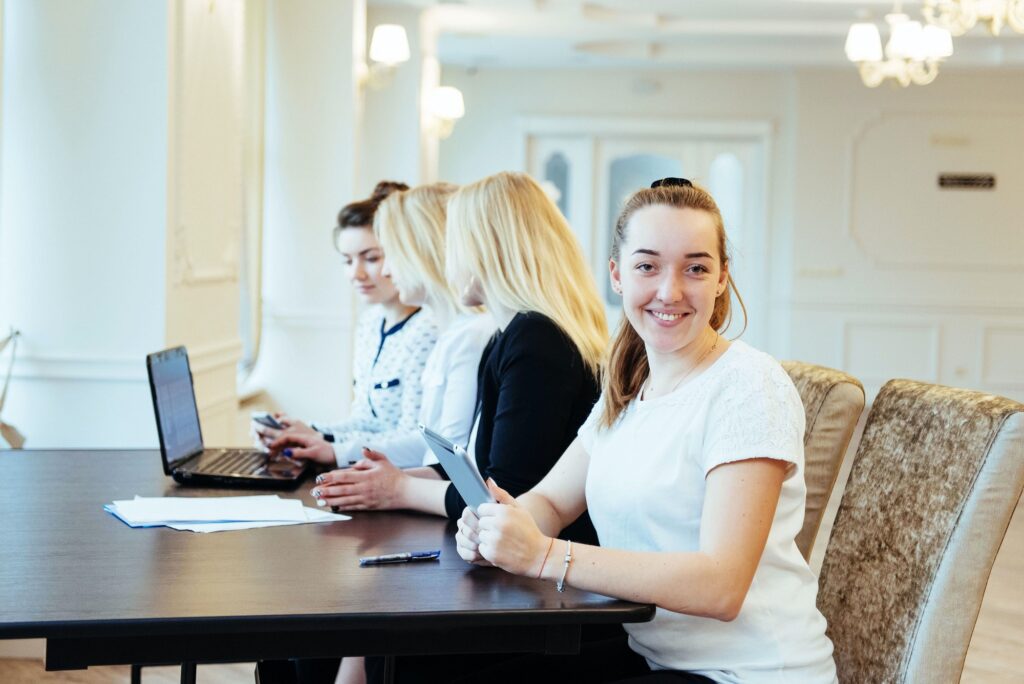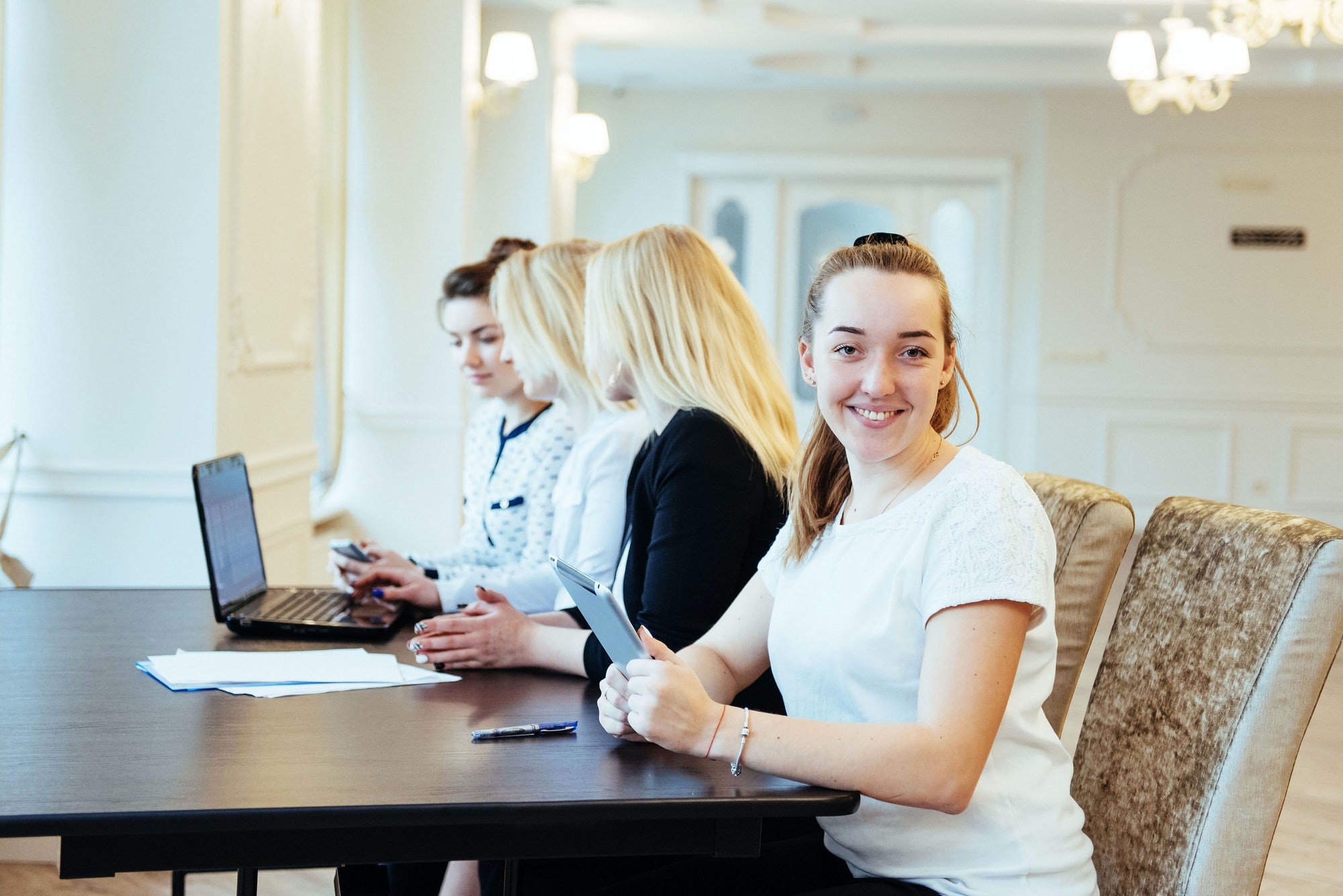 MBA in Germany offers quality education and a wide array of benefits in nurturing and imparting skillsets for building one's future career. 
Here is the rundown of the top 8 benefits of completing an MBA in Germany–
 1. World-Class Education: Germany is the hub of some of the best Universities.
Germany's education system is well-equipped with unique teaching methodology and expertise to impart world-class education to students. 
German universities provide an ideal learning environment for students to learn and grow prolifically in their careers.
2. Getting graduated with up to date business information and skills: Study modules and course curriculum remain updated as per the business industry.
3. High Employability: Graduating with an MBA from a university / business school in  Germany, means one is ready and best suitable for the job.
As per an educations.com report, companies in Germany offer fresh MBA graduates an average salary of US$78,000, and various multinational employers based in Germany offer an average of US$83,500 to freshers as compared to any other countries.
4. Globally Recognised Degree:  MBA degree from Germany is recognised by employers, worldwide.
In a nutshell, you have a qualification that is recognised and accredited all over the world. A globally recognised business qualification puts you in a better position to get a job anywhere in the world. 
5. Post-Study Residence Permit:  As per the immigration laws, students from non-EU countries can apply for an 18-month residence permit to search for jobs in Germany
One can also do any odd jobs while on this visa to maintain the cost of living. 
6. Boost Communication Skills: Language proficiency and communication skills are considered "a must-have" to get a job in any organisation especially in Germany.
 While on an MBA course in Germany one gets a lot of opportunities to attend various communication masterclasses, especially in German.
In short, German MBA degrees focus more on the student's holistic development rather than merely intellectual growth.
Opportunity to Study Free in Public Universities in Germany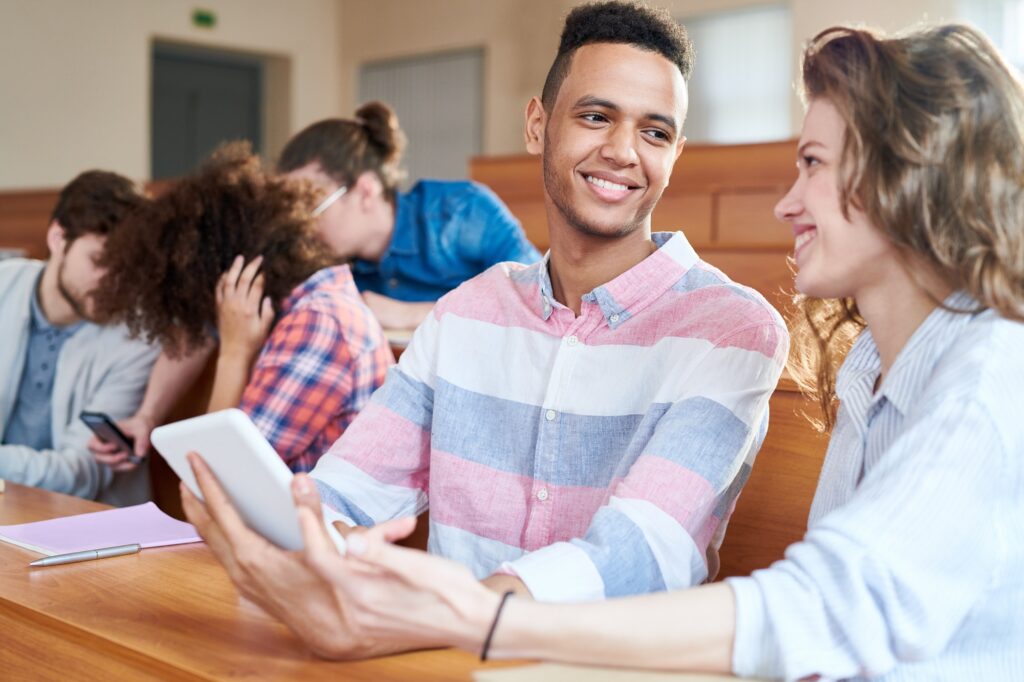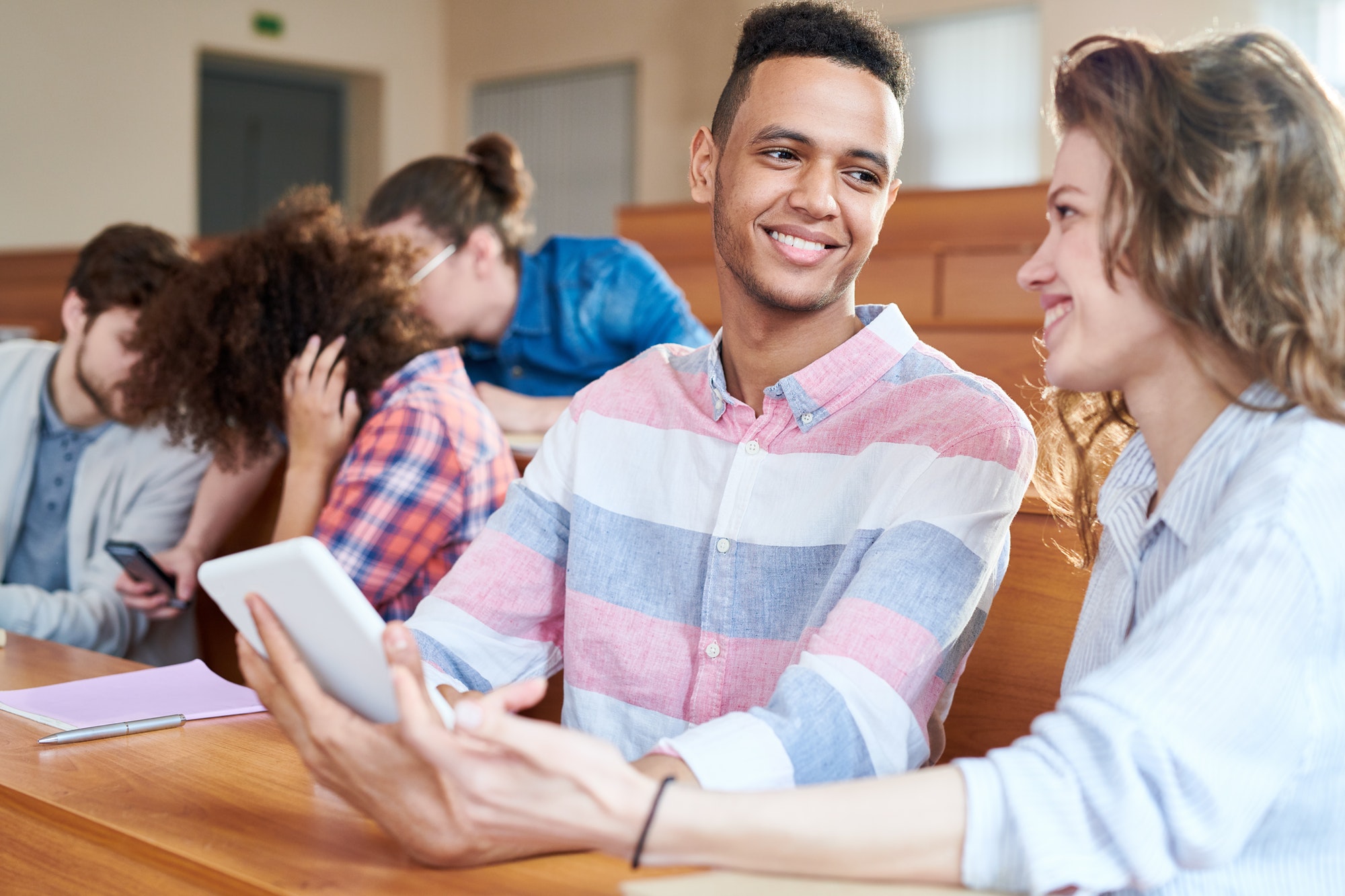 Every year, thousands of students wish to study abroad, but only a few are able to make it due to the high-end tuition fees charged by global universities. 
What if you don't need to pay any tuition fees for your MBA studies abroad?
There are many public universities in Germany offer tuition fees free degree education including MBA. 
That doesn't mean that the quality is compromised in any way, instead in Germany, public universities are the best universities.
The German government believes in imparting quality education rather than making monetary benefits. 
Germany spends a higher proportion of GDP on higher education and believes in hiring top-notch academic staff in German universities?
In case you are staying outside the EU, all you need to fetch is a residence permit to complete your studies in Germany. Check KCR Consultants for more details- 
Private Universities with MBA Programs Taught Only in English
Most of the time, non-native speakers find it challenging to understand the German language. So many universities use English as a mode of teaching students. 
Some of the private universities with MBA programs taught only in English are –
European School of Management and Technology (ESMT), Berlin

Frankfurt School of Management, Frankfurt

Mannheim Business School, Mannheim

WHU – Otto Beisheim Graduate School of Management, Düsseldor

HHL Leipzig Graduate School of Management, Leipzig

Hochschule Pforzheim, Pforzheim

TUM Technische Universität München, Munich

Hochschule für Wirtschaft und Recht Berlin (HWR) – Berlin School of Economics and Law, Berlin

University of Cologne Business School, Cologne

ESCP Europe, Berlin
MBA Specialisation in Germany
MBA in Germany offers international students to learn the art of management and become successful in life. 
Since MBA holds immense importance in the business world today, choosing the best specialisation that meets your needs and requirements has become pivotal.
More and more business schools in Germany are offering various specialisations and choices to students as per their interests. Depending on the type of specialisation chosen, one can get high-paying jobs in Germany after completing their MBA. 
Here is the list of some popular specialisations that every German university offers:
Do you have the will to transform your business idea into a successful venture? MBA in Entrepreneurship is all that you need. 
The MBA in Entrepreneurship prepares you to face the challenges that come from ideating a business to starting it. 
The Entrepreneurship major allows you to develop key concepts and skills required to start your venture successfully. 
Starting your own business is the most profitable and provides long term benefits.
Finance is the backbone of any economy, and specialisation in finance opens doors to vast opportunities in every industry. 
This 2-year full-time postgraduate course focuses on financial aspects, fund management, banking operations, positive and negative bank growth rate, fiscal reformations, etc. 
Moreover, as per QS World University Rankings, German universities are counted as the top 100 universities for finance in the world. 
The major teaches finance and how the financial market works. 
Moreover, it also includes the study of a market economy, investments, and various financial tools used for measuring the financial stability of any country.
It is an advanced degree in human resources – one of the highly in-demand specialisations in MBA to date.
Through these courses, students get insights into human resources and business and leadership skills. 
Management positions get preferred mainly by students after graduation, and this course offers top managerial jobs. 
Through this course, students get a chance to work on various innovative project-based teaching approaches that amplify their people skills and data handling abilities.
In short, this program prepares the students to take future challenges with ease and have detailed knowledge about HR-specific topics such as recruitment and selection, staff development, diversity management, and HR analytics. 
It also includes subjects like HR management, strategic management, and organisational behavior.
An MBA in innovation is a significantly new and emerging specialisation that comes with several benefits. In this innovation-driven world, unique ideas get much appreciated and valued. 
From this course, students get acclimated to the need for innovation in the industry and how it can act as a major game-changer for any business. It teaches various innovative management tactics that can boost the team's productivity with the pinch of innovation. 
MBA in Innovation management allows students to be more creative in their approach and think out-of-the-box. It also includes some modules related to accounting, finance, strategic management, product development, technology management, and change management.
MBA in International Management
If you plan to get advanced knowledge in international management, MBA in international management tends to be the best choice. This course sharpens your analytical and problem-solving skills at an advanced level.
It teaches about international trade, various international documents needed during shipping, and laws regarding international trade. 
One can use such knowledge in multiple disciplines and management fields. 
It includes international accounting, international financial management, international operations management, global business strategy, international markets, and international human resources management.
Marketing is the oldest domain in the field of management. Earlier the meaning of marketing was quite rudimentary, but gradually it has received due consideration and recognition. 
With the surge of digital marketing in recent times, this field has declared eight lakh jobs in the first quarter of 2017. 
This number is continuously increasing. Every big or small organisation requires a marketing team to promote their sales and formulate effective marketing strategies. 
MBA in marketing from Germany is more practical and proffers a deep understanding of marketing for new-age students. 
After completing this course, the student can take up marketing managers, marketing associates, brand managers, etc.
According to Nelson Mandela, a good leader can take part in a debate honestly and frankly, realising that both parties should get the benefit and come out stronger towards the end. 
People who are keen to become a leader in the future should opt for an MBA in leadership. It focuses more on leadership training and leadership development. 
The best part of a leadership MBA is that it makes you stand out in the job market and helps you accomplish high-level administrative positions in a wide range of organisations, legislative offices, and different associations. 
Today every organisation needs a thought leader who can manage the team well and motivate them to achieve more. 
MBA in leadership grained various professional techniques and leadership values that can be employed in multiple business environments.
How to Qualify to Apply for Public and Private Universities?
Once you complete the basics requirements, you need to submit some documents to the university before the final selection. 
Most of the following will be included:
Certified copy of a high-school diploma or a previously completed degree

Passport photo(s)

Copy of your passport

Proof of language proficiency – German or English

Motivation letter

Application fee
Jobs After MBA in Germany
After completing an MBA in Germany, you can take up the following jobs:
| Job Profile | Average Salary (Per Annum) |
| --- | --- |
| | |
| | |
| Partnership Manager (Team Leader) | |
| | |
| Business Operations Manager | |
| | |
| | |
The salary amount is based on the data provided by payscale.com and may vary.

What is the Cost of Living in Germany?


The cost of living in Germany is not heavy on the pocket. It comes to around 850 Euros a month as living expenses. 
MBA in Germany is easily affordable and convenient as compared to any other country in the world. 
After the government has provided relaxation in tuition fees, the cost of an MBA has significantly decreased.
Fees usually vary between 15K-30K Euros. For public universities, a semester fee of around 250 to 500 Euros per semester needs to be paid.
How to Study for a Master's Degree in Business and Management without Work Experience?

Doing an MBA in Germany demands some work experience of 1 or 2 years, but few reputed universities in Germany offer a full-time MBA to students without any prior experience.
Some of the best colleges are as follows:
Technical University of Munich

Ludwig Maximilian University Munich

University of Kiel

University of Tubingen

University of Ulm
List of Private Universities Offering MBA in Germany


Bard College Berlin

Berlin School of Business and Innovation

CODE University of Applied Sciences

Deutsche Journalistenschule

EBC Hochschule

FOM University of Applied Sciences, Economics and Management

Friedensau Adventist University

GISMA Business School

Hertie School of Governance

International Psychoanalytic University Berlin

Munich Business School

Munich University of Applied Languages

Natural Science and Academy Isny
List of Public Universities Offering MBA in Germany


BSBI – Berlin School of Business and Innovation

European School of Management and Technology

HHL Leipzig Graduate School of Management

GISMA School of Business

WHU-Otto Beisheim School of Management
Conclusion

Germany is a reasonable choice for individuals who wish to pursue an MBA abroad. 
The educational expense for the business colleges is by and large, more affordable than in the USA and UK. Regarding living expenses, Germany is reasonable when compared to other European nations.
Furthermore, there are many concessions and better opportunities for undergraduates. Students get better exposure in terms of professional growth in their career.
Are you still confused? KCR Consultants is one of the best education management institutes that provide excellent career counselling and recruitment services.
We aim at solving all career-related issues. So what are you waiting for? Book your appointment today!