Things You Need To Know About Germany Job Seeker Visa Before Applying For It

Are you planning to work in Germany?
Do you want to build a successful future in the Deutschland (also known as Germany)?
Do you want to achieve your dream of working overseas?
Do you know that Germany is one of the most powerful nations globally, which has now become the center of attraction for many skilled professionals around the globe?
It has:
A mere 3% unemployment rate
High growth rate
Low crime rate
Beautiful scenery and an amazing culture
A perfect environment to work and live the rest of your life
To sprinkle more excitement into you, here's what came out in a recent study: For the next 40 years, Germany requires 260,000 immigrants, per year, to meet their work demands. It is happening because they cannot cover the demands of skilled labor from their domestic talents alone!
It means that Germany needs people, like you, to work for them, and you'll be paid handsomely in Euros! And for your information, 1 Euro is around 86.63 Indian rupees, as checked on 4th September 2020, so you can imagine the amount of money you can make while working in Germany!
Now, you tell me, who wouldn't want to work in this world-leading country?
A country that offers an infinite number of opportunities to everyone!
You will, right?
But hold on…
There is something very important that you should know before you can work in Germany, and that is:
Having a Germany job seeker visa!
What is that, you ask?
Read on to find out: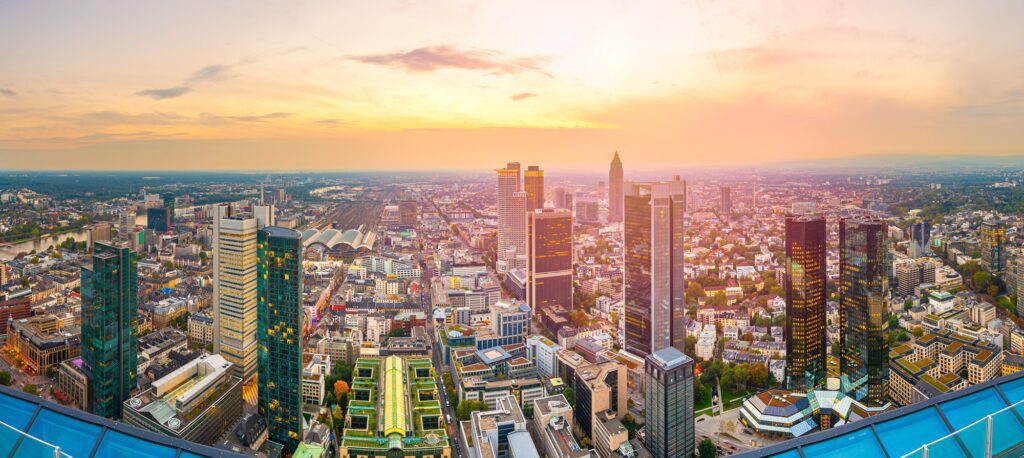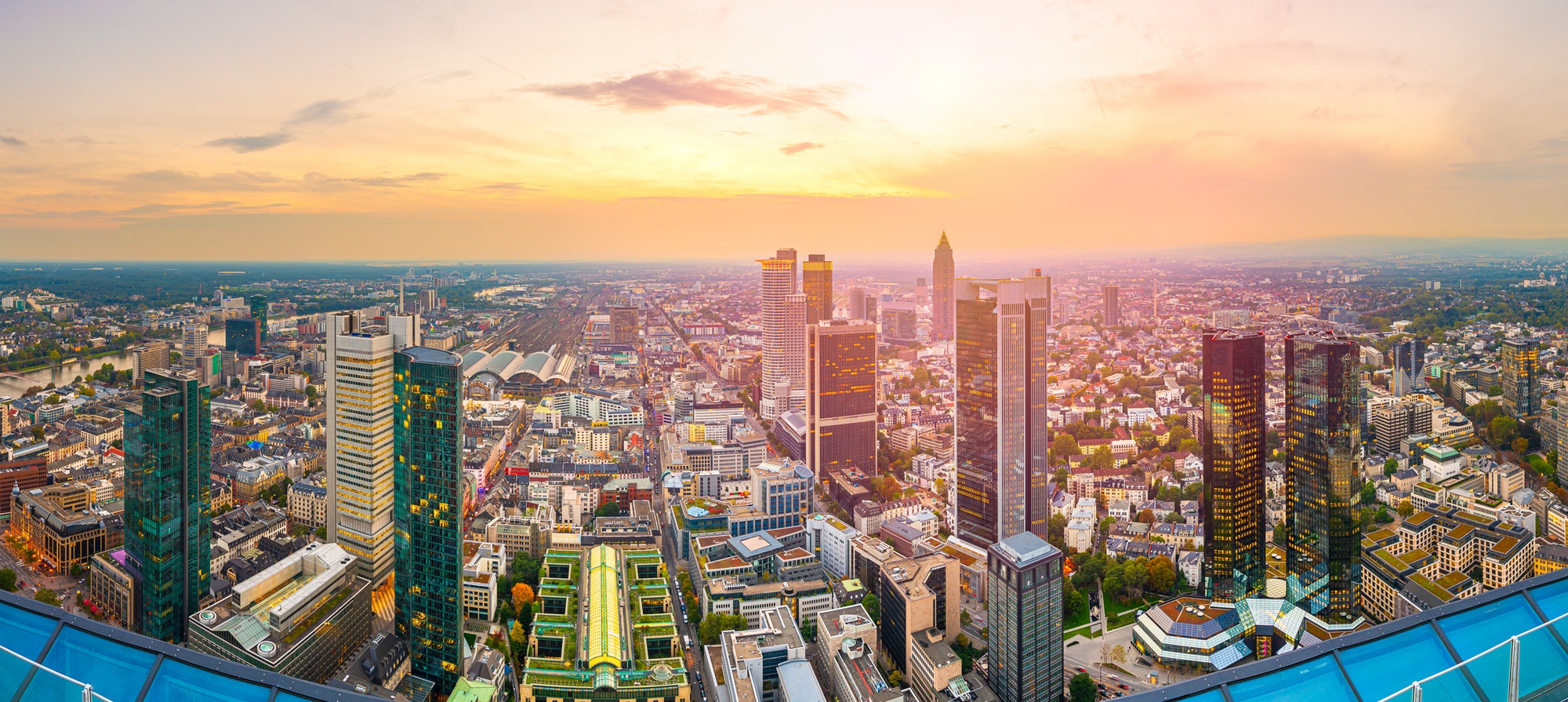 What is a German job seeker visa?

You can also call it a long-term residency permit.
To help the foreign nationals who wanted to look for jobs in Germany, the German government introduced a special visa called the Germany job seeker visa.
If you have this Germany job seeker visa, then you'll be allowed to live in Germany for a period of 6 months.
Within those 6 months, you'll be allowed to search for a job, and if you are really good at what you do, 6 months is more than enough for you to land a good job for yourself!
If unfortunately, you couldn't get a job for yourself, you'll be sent home, where you'll have to re-apply for the visa and begin the job-hunting process again.
You don't want to head back home disappointed, do you?
You want to fulfill your dream of working in Germany, right?
Well, KCR Consultants can help you to prepare, to apply for a job seekers visa.
At KCR consultants, you'll be given proper guidance on how to apply for a job seeker visa and how to get a job, , related to your field of expertise, in Germany, in just those 6 months.
Once you get a job , you'll be eligible for a work permit/work visa, which will allow you to work in Germany freely for years to come. 
And just after working for consecutive 5 years in Germany, you can even apply for permanent residency as well.
Isn't that great?
Now that you are clear about the basics, let's discuss what common doubts and queries people ask about Germany's job seeker's visa.
Is a job seeker visa good for Germany?

As explained above, if you want to work and settle in Germany, a Germany job seeker visa is not only good but is essential for you to even move to Germany and to look for a job.
You need to apply for it and get it before your dates of travel.
So make sure you start this journey 4-5 months before you plan to move to Germany.
It is because you require a lot of documentation to prepare and a lot of steps to follow before you make your dream a reality. (More on that later).
Also, because the chances are that your application might get rejected if you don't have proper knowledge and guidance.
Getting rejected once will cost you around €75. It is the cost of your application form for the Germany job seeker visa.
But to avoid all these rejections and to not waste your money, you can get in touch with KCR consultant, who'll guide you with the documentation process and help you to present your visa application with maximum possibility in the first attempt.
Let's move on to the next question in our list:
Is the German language mandatory for a job seeker visa?

Actually, it's not, but we suggest that you do learn it as it's going to help you a lot with the day-to-day communication with the natives, gelling up in their culture, and build a good social life.
From buying food to talking to your house owner, you will need to communicate well in German.
Germany's job seeker visa is the entry card to work in Germany, but communicating in the German language is the elixir that will keep you going in Germany for the rest of your life.
At KCR Consultants, we got you covered. From learning German to getting a German Job seeker visa, you'll get all the help from your own KCR consultant/mentor to reach to Deutschland or "Teutonland". 
How can I get a job seeker visa in Germany?

It's a time-consuming process that requires awareness and proper guidance from your consultant at KCR.
Following are the steps you'll need to go through:
Fulfill the basic criteria required for applying 
Preparing and collecting all your required documents
Filling out the Germany job seeker visa application
Booking an appointment for the final visa interview
Basic Criteria For Germany Job Seeker Visa

Let's check out the certain requirements that you must meet before you can apply for the German job seeker visa:
You must be an adult i.e. your age must be 18 or above for this visa
You must have a bachelor's or master's degree from a German university or any other equally recognized university
You must have a minimum of 5 years of experience in your field of work
Be fluent in English and don't forget about your German skills
Have the required funds to cover your 6 months stay in Germany, this will prove your financial stability
You also need to possess medical insurance for however long you're staying
Documentation Required For Germany Job Seeker Visa

If you think you pass all the criteria mentioned above, then the next thing you need to look at is the number of documents required.
Signed and printed two application forms
A valid passport with its copy
The proof of your degree or other required academic qualification
Proof of a minimum of 5 years of work
Proof of health insurance – You need to make sure you have health insurance, which meets all the requirements demanded by Germany's immigration department
Proof of financial- This is required for the security that you will be able to cover your basic expenses over this duration of the visa. You need to prove this by showing up a bank statement or a letter of declaration or commitment from someone that will prove you'll be able to cover your expense with the help of that person
Proof of accommodation
Birth certificate or other similar certificates like a marriage certificate or birth certificate of wife or children
Three passport size photographs
A cover letter detailing your purpose of visit and how you plan on finding a job in Germany plus your future career plans, this letter be written by you and signed by you
A well-made curriculum vitae (CV) – You need to provide all your work and education history as well
Final Steps For Your Germany Job Seeker Visa

If you need help with any of the documents, or if you don't know how to proceed, then you can consult our counsellors at KCR Consultants. They have years of experience and have helped hundreds of professionals in getting their job seekers visas.
After all the formalities and documentation are taken care of, as a final step, you need to fill out your application form, select a date for your Germany job seeker visa interview, and submit it.
Once you are done with all these steps involved with the help of your consultant at KCR, you'll finally be ready to move to Germany, search for a job, and finally work there.
Is it easy to get a job in Germany on a job seeker visa?

There are a lot of job opportunities in Germany, but you need proper guidance and network to get that within the duration of your Germany job seeker visa, i.e. 6 months.
In addition to that, you need to prepare your whole plan during your visa application process.
So, if you know anybody in Germany who can help you with all of that, you're all set.
If not, you got KCR CONSULTANTS by your side, so no need to worry.
Ready to fly?

After all the verification of documents and your interview, all you have to do is to wait for the good news.
With KCR CONSULTANTS, when you get your Germany job seeker visa approved in one go, you can fly to Germany in no time and make a great career for yourself and set yourself up for life.
So don't miss out on this opportunity and remember the answers you gave to the 3 questions at the beginning of this post.
Reach out to KCR CONSULTANTS for any sort of guidance and help you need, and make your dream a reality, now!
Study in Germany
Studying in Germany is a dream for many aspiring Indian students, just like you.
Open from 8am - 8pm Monday - Friday
Fill out the form below to receive expert advice and guidance.