Affordable tuition fees for studying MBBS in Georgia
Compared to many other countries, The tuition fees charged for MBBS programmes in Georgia are much more affordable. Because of this, Georgia is a desirable study MBBS location for international students interested in obtaining an MBBS education at a reasonable cost.
High-Quality education for studying MBBS in Georgia
The educational opportunities available at Georgia's medical schools for international students are of a very high standard. Cutting-edge facilities and knowledgeable faculty support them. In addition to classroom instruction that conforms to international standards, students may participate in intensive clinical rotations at Georgia's leading hospitals and medical centres.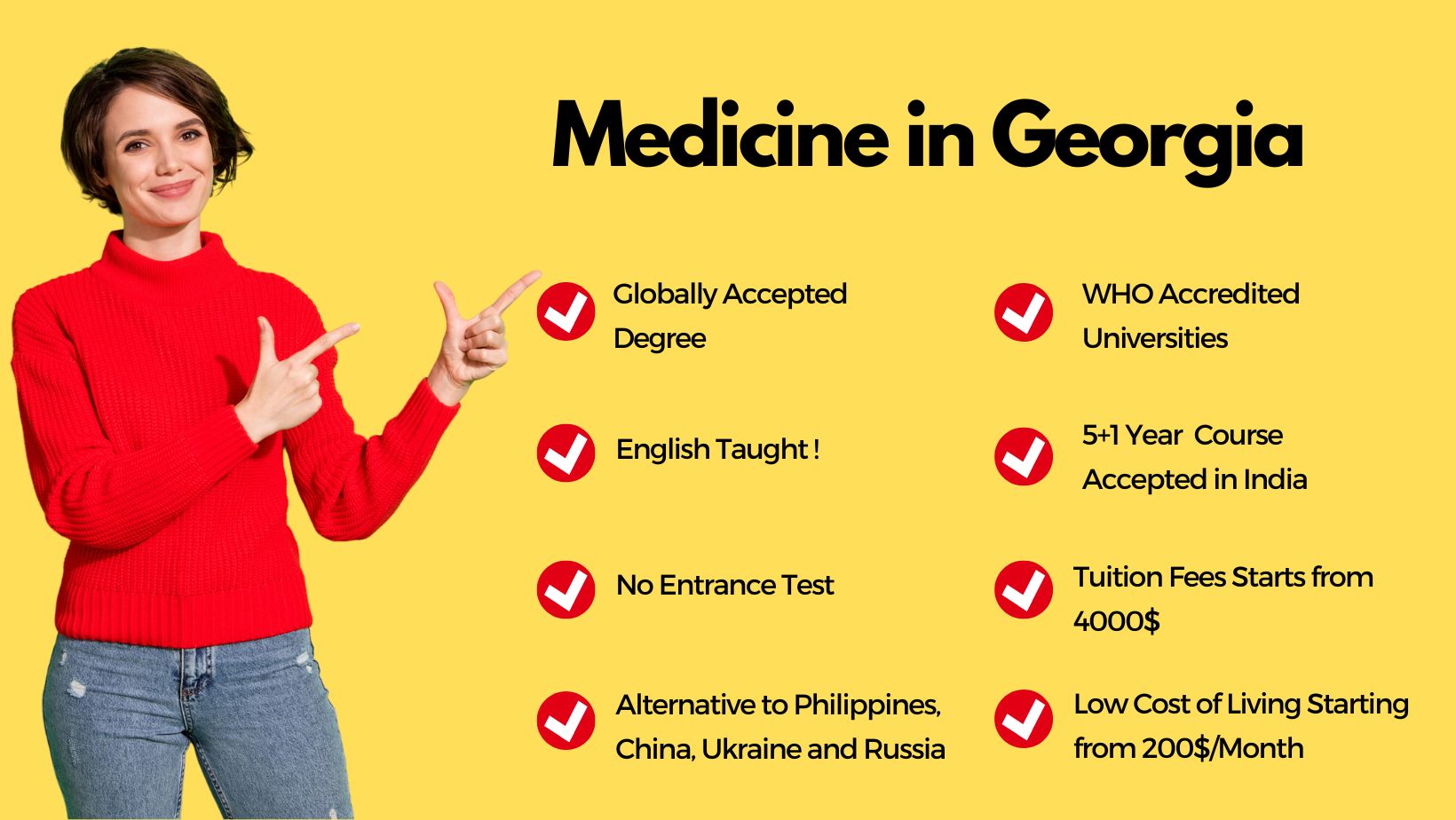 Internationally recognized degrees for studying MBBS in Georgia
The Bachelor of Medicine and Bachelor of Surgery (MBBS) degrees that Universities award in Georgia are acknowledged internationally by a variety of organizations, including the World Health Organization (WHO) and the National Medical Council (NMC). All this paves the way for graduates of Georgian universities to become licenced to practise medicine in several other countries, including India.
English medium instructions for studying MBBS in Georgia
Most MBBS programmes in Georgia are taught in English, and it is much simpler for students from international countries to follow the lectures and communicate with the teaching staff and their classmates and peers.
A safe and welcoming environment for studying MBBS in Georgia
The people of Georgia are warm and welcoming, and the country has a significant amount
of cultural history to explore. Staying in Georgia as an international student may be a relaxing and pleasant experience, thanks to the many modern conveniences and services available here.
Easy admission process for studying MBBS in Georgia
The admissions procedure for MBBS programmes in Georgia is straightforward. It does not require international students to take difficult entrance exams or participate in lengthy interviews. Students who match the eligibility criteria can apply directly to their chosen Universities.
For more information about studying MBBS in Georgia, Read our previous article MBBS in Georgia University for international students, MBBS in Georgia for Indian students, and MBBS in Georgia fees for Indian students and Get in touch with the KCR CONSULTANTS today.