Pursuing MBBS in Europe Can Drastically Change Your Future. Here's Why?
If you are serious about pursuing your MBBS abroad, a European country could be the best suggestion for you!
Wondering why! 
Let's see why Europe is the second smallest continent in the world and is still one of the favorite study destinations for international students for medical studies.
Most of the European countries are affordable for foreign students to pursue medicine, generally known as MBBS or MD in their respective countries.
Even after speaking different languages (every country in Europe has its own language), foreign students can choose a medical course offered in the medium of teaching in English.
Since entrance tests and the notorious "round of interviews' followed by the universities in the frontline English speaking countries, one can still get admission to a European University without undergoing such kinds of procedures.  
European countries are way ahead in infrastructure and technology when compared to other developing nations.
European countries have the best healthcare system, hence medical practices are considered among the best in the world.
Europe has higher literacy and lowers unemployment rates compared to other parts of the world, and therefore foreign students will have ample opportunities to look for work after completing their medical studies in a European country.
Having 44 countries under its belt, Europe has some of the smartest brains in the world as 40% of the patents around the globe belong to this continent of visitor's paradise.
Being an international student you'll feel a lot safer to live and study in a European country.
It's not very difficult for one to find the above mentioned points true and factually correct. Since altogether it's new,  leaving for a country which otherwise you didn't think about before, and that too in the most important phase of life, it's natural that you have a lot of questions and apprehensions to be cleared!
But that's not a problem anymore as we at KCR CONSULTANTS want you to be clear with all the nitty-gritty details while deciding about it finally.
Because you know that this is one of the biggest decisions of your life.
So let's go through various queries and questions that are asked by foreign students from countries like India while they were planning to pursue a bachelor's degree in medicine / MBBS in a European country.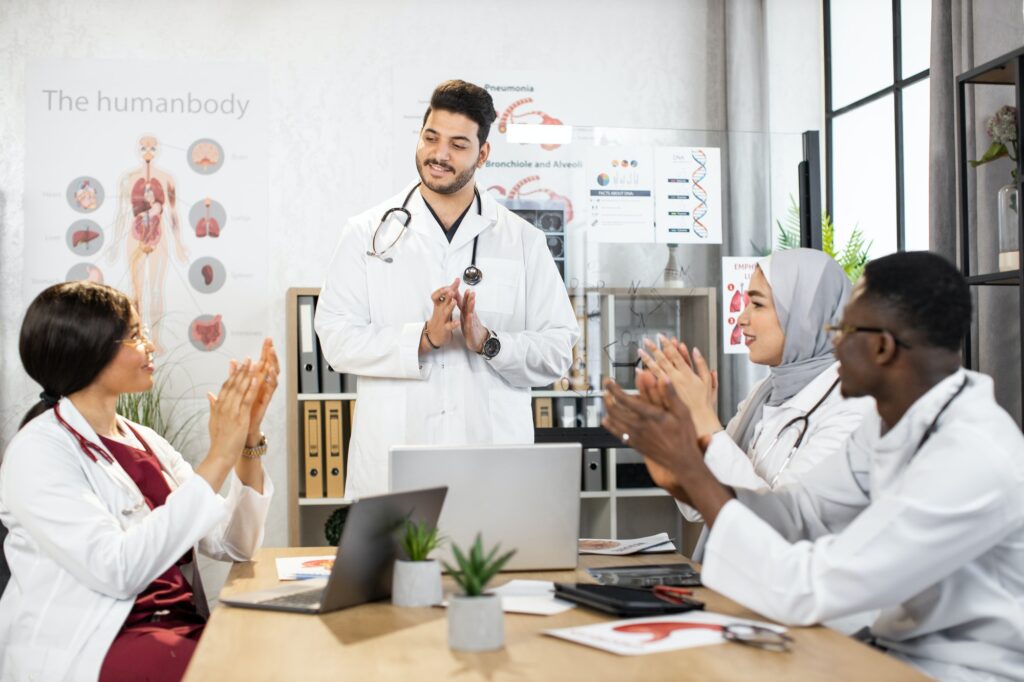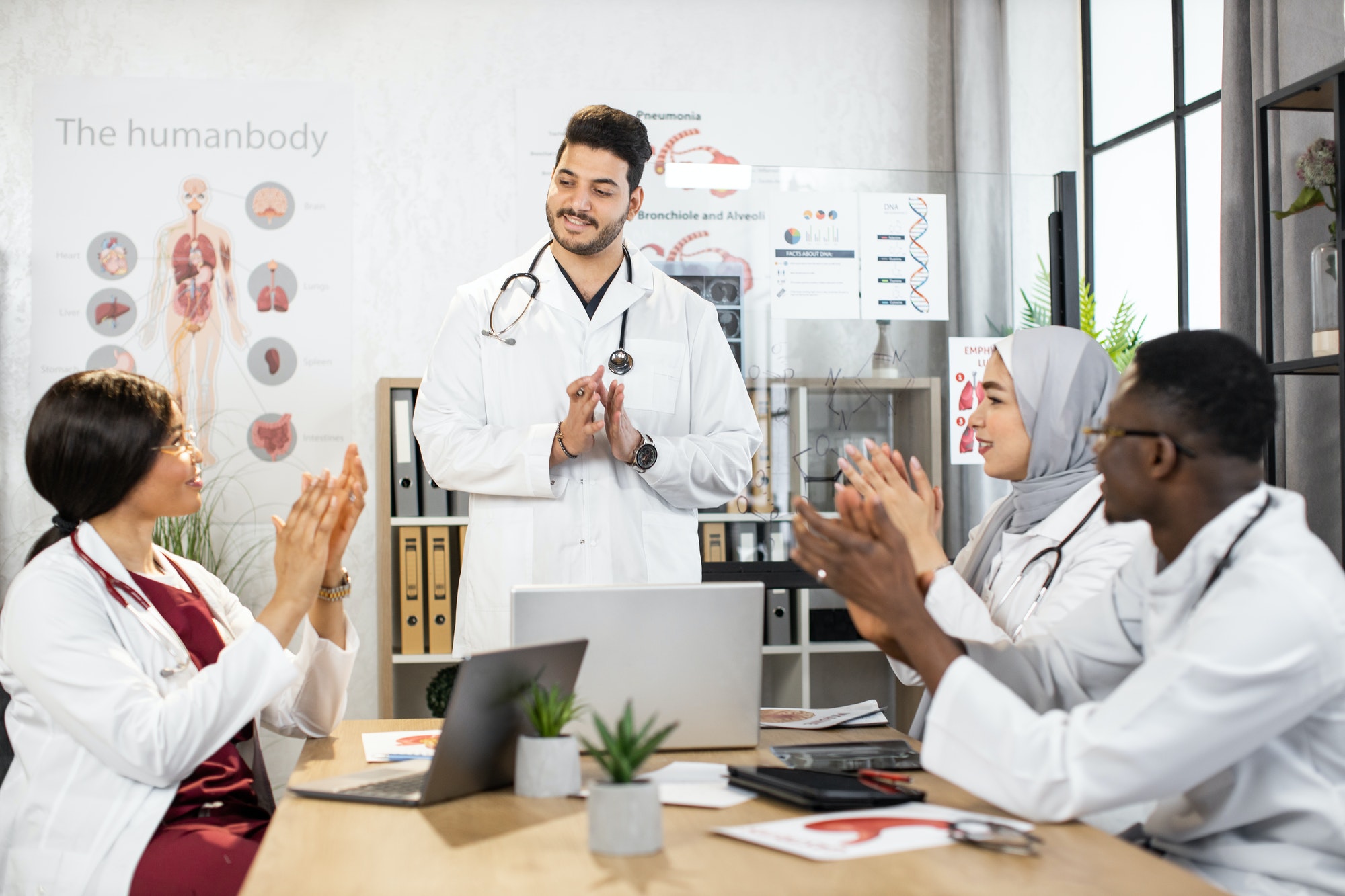 Which European country is the best for MBBS?
All the European countries offer education in medicine, but most of the universities teach medicine only in their local language. Some of them offer medical courses in English with the sole aim of attracting foreogn students from non-European countries, as they know otherwise the medium of learning is a natural obstacle to international students.
A few EU countries have one or  two universities that offer medical courses in English.
Some of the countries in Europe have no universities offering English taught medical courses!
European countries have one common factor with regard to this amazing subject, that all the European countries practice medicine in their own language, not in English or any other foreign language. 
Therefore, PG in medicine or specialization in Europe is strictly offered in their own language! So one should mandatorily need to learn the local language of the country to participate in a specialisation programme in a university or hospital in a European country after completing a basic degree in medicine.
But a grilling question for every medical aspirant before applying for MBBS in Europe is:
How to choose a suitable country and a university?
There are different aspects that you need to keep in mind while choosing a country or a university to pursue MBBS in Europe:
 Premium education
 Affordable tuition fees 
"But how to figure it out?"
"Should you check every medical university for information?" 
NO! You don't have to.
That's a never ending effort, and could be a waste of your time and energy.
One simple way to find it out is to check the trends among the students from countries like India for the past few years about the most popular medical universities for MBBS in Europe.
Let's check out how many students came back to India from various countries after pursuing their MBBS in Europe (between 2015-2019).
Just for a case study;
Russia – 10,000 +
Ukraine – 8,000+
Belarus – 500+
Romania – 300+
Bulgaria – 100+
Countries in Europe like the United Kingdom, Germany, France, Ireland, Poland, Czech Republic, Hungary, Netherlands, Latvia, etc had less than 100 students in number.
These numbers may sound very less to you but the fact is that every year over 7,000 students go abroad for their MBBS studies but because of various unknown reasons not many foreign educated medical graduates of Indian origin getting registered and practicing in India.
So these numbers show most of the students prefer to migrate to Eastern European countries to pursue basic medicine. Russia, Ukraine, Belarus respectively are the leading countries among them.
The main reasons are many for this trend;
Eastern European countries, especially those in the former Soviet Union, were traditionally popular for medicine studies for many years, especially for the students from third world countries. It could be because of the affordability in terms of the cost of studies and also the USSR's expertise in medicine among other sectors.
Russia and Ukraine have invested a lot in medicine in terms of research and education. The majority of the medical universities in Russia and Ukraine offer courses in English, and that attracts many medical aspirants from various countries. 
The second most important factor is affordability, as the tuition fees charged by Russian and Ukraine universities are very less compared to the other countries. Tuition fees in Russia and Ukraine are subsidised and hence it's affordable to many.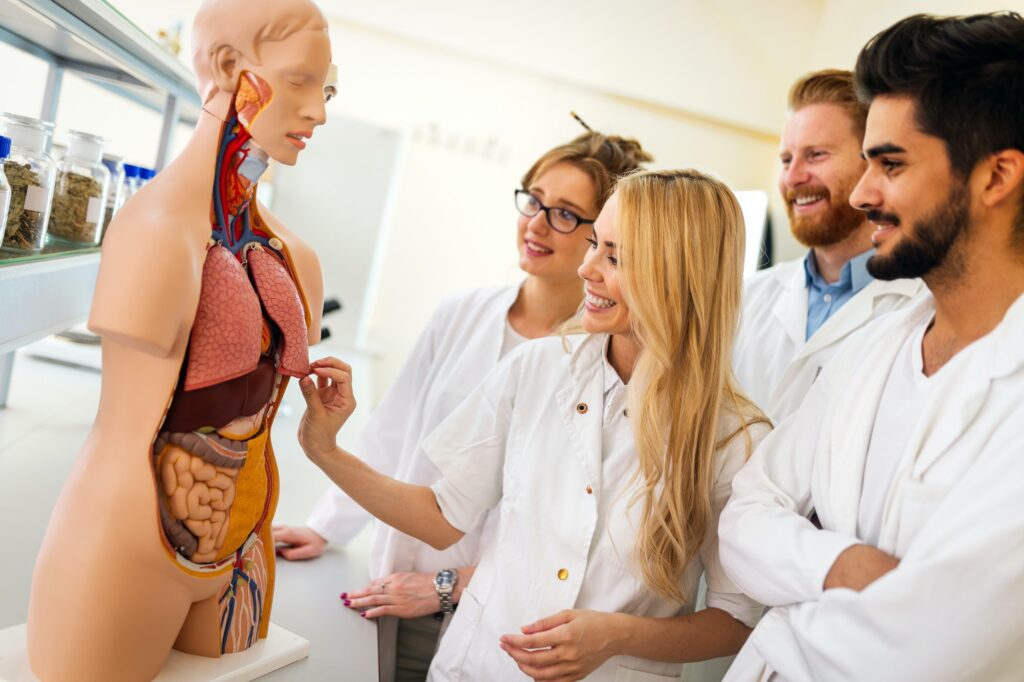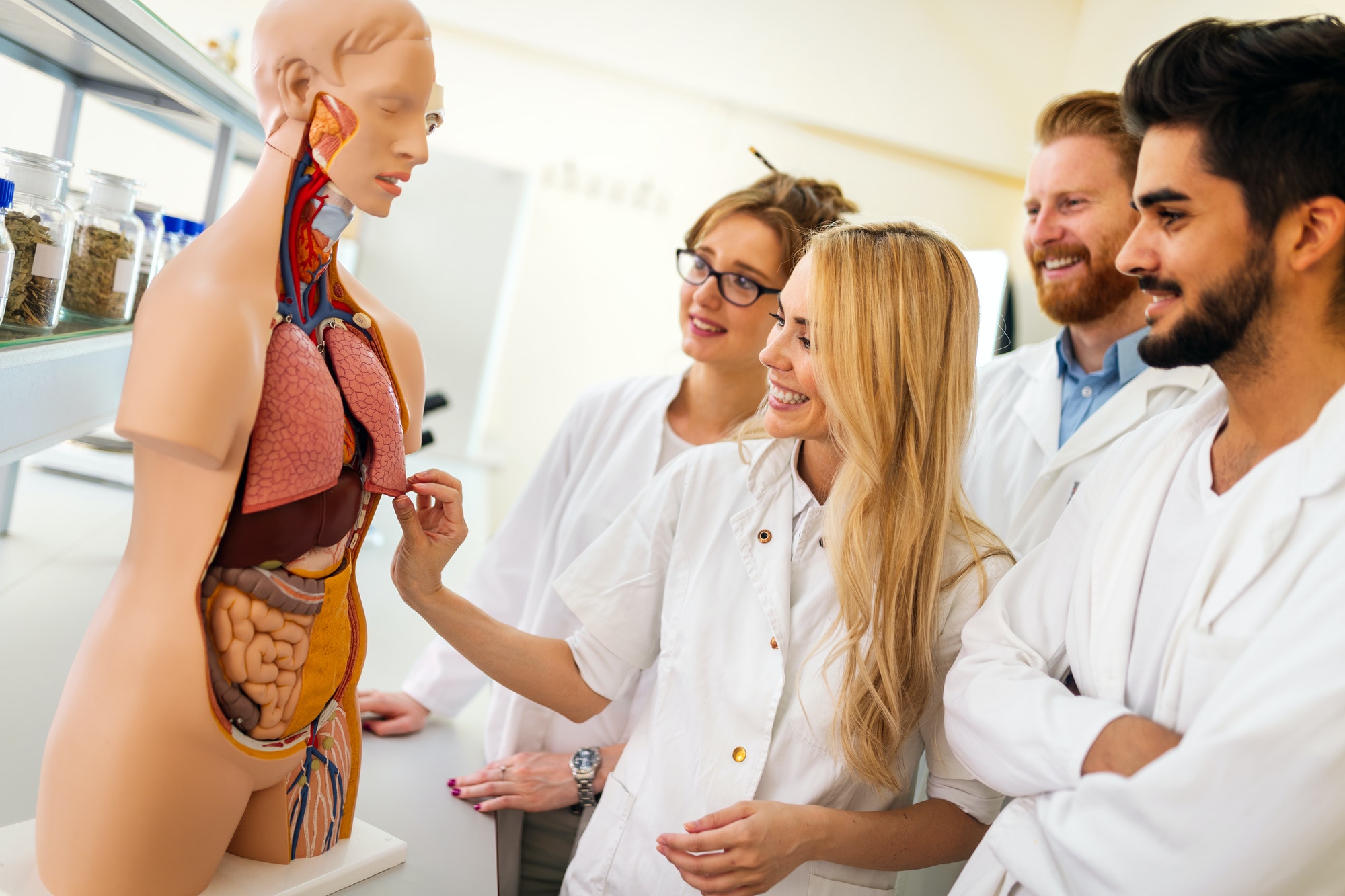 Then why not Germany since almost no tuition fees are charged for the entire course?
You might be confused about why Germany isn't included – well, Germany is Europe's pride, and among the world's most admired countries for its contributions to the world of medicine, through its continued research and development in addition to many breakthrough inventions.
 It's just that not many students make it to the German universities.
There are almost 35 public universities that offer medical studies in Germany at absolutely no tuition fees. Moreover one can choose to specialise in his or her desired field of medicine after completing a medical course and being licensed in a German state as a medical doctor. 
Those pursuing their specialisation in German hospitals are well paid – 5000.EUR and above per month. At the same time, they don't need to pay any tuition fees.  
Still, many are not going to Germany to pursue their medical course.
Medical education in fact is not divided into bachelor's and master's degrees in Germany instead, a licensed physician and a specialist. 
Is it the reason why not many are considering Germany to pursue MBBS in Europe?
Not correct, the reasons are that Germany practices a fair admission policy and only the deserved are accepted. One should have passed with at least 90% overall marks in their 12th grade school examination.
In addition to this, a strong commitment to learning the German language and achieving a higher level of proficiency is a must.
Out of 44 countries we have shortlisted some of the popular universities for MBBS in Europe. Let's briefly discuss why they are among the favorites for foreign students from countries like India.
MBBS in Russia
Russia is the most favorite destination for international students to pursue their MBBS in the Eastern part of Europe.
If you ask why,
It's because of Russia's world-class medical education combined with very low tuition fees, compared to other countries.
The Russian Ministry of Health & Education has made sure that most of the higher education in Russia is subsidized which reduces the average cost for MBBS in Russia around $ 2,500 – 6,000/year. This is of course very low for a medical education without compromising the quality.
Russian universities are recognized by the World Health Organization (WHO) and also by the medical councils of leading countries like the U.S.A, Canada, France, Germany, the U.K, Australia, India, among others to sit the licensing examination in the respective countries.  
Out of Russia's 57 medical universities, 28 universities are ranked among the top medical universities in the world.
One of the major reasons for this is that the student to teacher ratio in most of the medical universities in Russia is 7:1.
How incredible is that?
And top of all, to study MBBS in Russia you don't have to be necessarily fluent in the Russian language, as there are 12 medical universities in Russia that have English as the primary language for education.
Now discuss the next country for MBBS in Europe.
MBBS in Latvia
One of the top emerging countries for MBBS in Europe is Latvia. It is located north of Europe, bordering Lithuania, Estonia, Belarus, and Russia. Latvia is a European Union member country.
Latvia is the best suggestion to those who wish to study medicine in a university in the UK  or  Ireland but are not able to make it due to;
the percentage of marks in 12th grade school examination is not meeting the requirement.
English proficiency level is not that high; the IELTS test score is below 7.0 in the test in the academic module. 
Has got 90% and above marks in 12th grade but still didn't get shortlisted due to many other reasons.
Got shortlisted but was unable to make it due to the toughest other entry requirements ie; attend and pass the round interviews in person.
Even after getting accepted, one is unable to meet the cost of studies ie; 35,000 – 60,000. UK pounds per year tuition fees alone for 5 years!
Choosing to pursue medicine in a Latvian university is the easiest and best alternative.
MBBS in Latvia is termed a Doctor of Medicine (MD) course. The course lasts for 6 years which includes the internship period.
Latvian universities are among the finest to study MBBS in Europe. The medical public universities are situated in the capital city Riga.
Why suggest Latvia as an alternative to a medical course in Ireland is because the MD degree that students attain after completing their medical education in a Latvian public university is considered equal to the MBBS in the UK and Ireland.
The degree is recognised worldwide, hence one can sit the licensing examination in a country of your choice. Latvian medical graduates are already working across the world!
Why a medical course suggested in Latvia is a better option is because, in addition to the fact that the Latvian medical qualification (MD) is equal to that of the UK and Ireland, the tuition fees are just 50% of the lowest fees offered by a UK or Ireland University. 
The tuition fees in Latvia per year are just 12,000.EUR!
There are no admission tests or examinations conducted by the Latvian universities to accept a student. 
One should have met the minimum criteria to apply for a medical course in his home country, basically.
Those who have obtained 65-70% marks in their 12th grade board examination are eligible to apply.
An overall 6.5 in an IELTS test conducted in an academic module is considered qualified to meet the language criteria.
A letter from the school confirming the high school education was conducted in the medium of instruction of English is considered good enough to waive off the IELTS test score requirement.
Latvian universities have two intakes in a year; September and February.
KCR CONSULTANTS has assisted many students in their admission process, authorised to provide services to those who aspire to study in a Latvian university. 
KCR's experienced counselors are available a click away for guidance and help!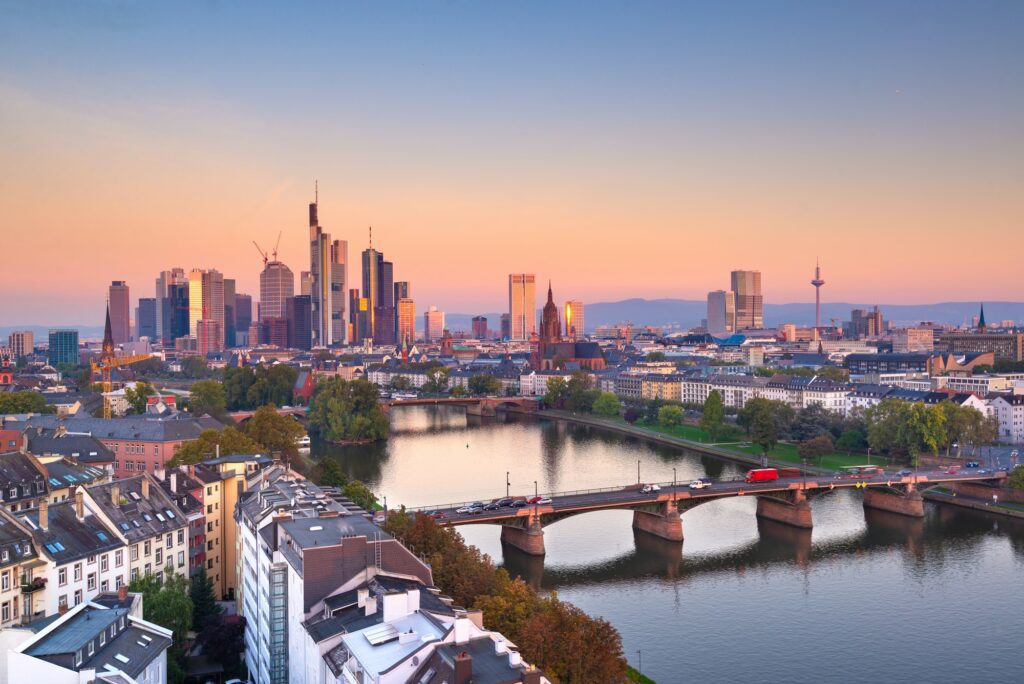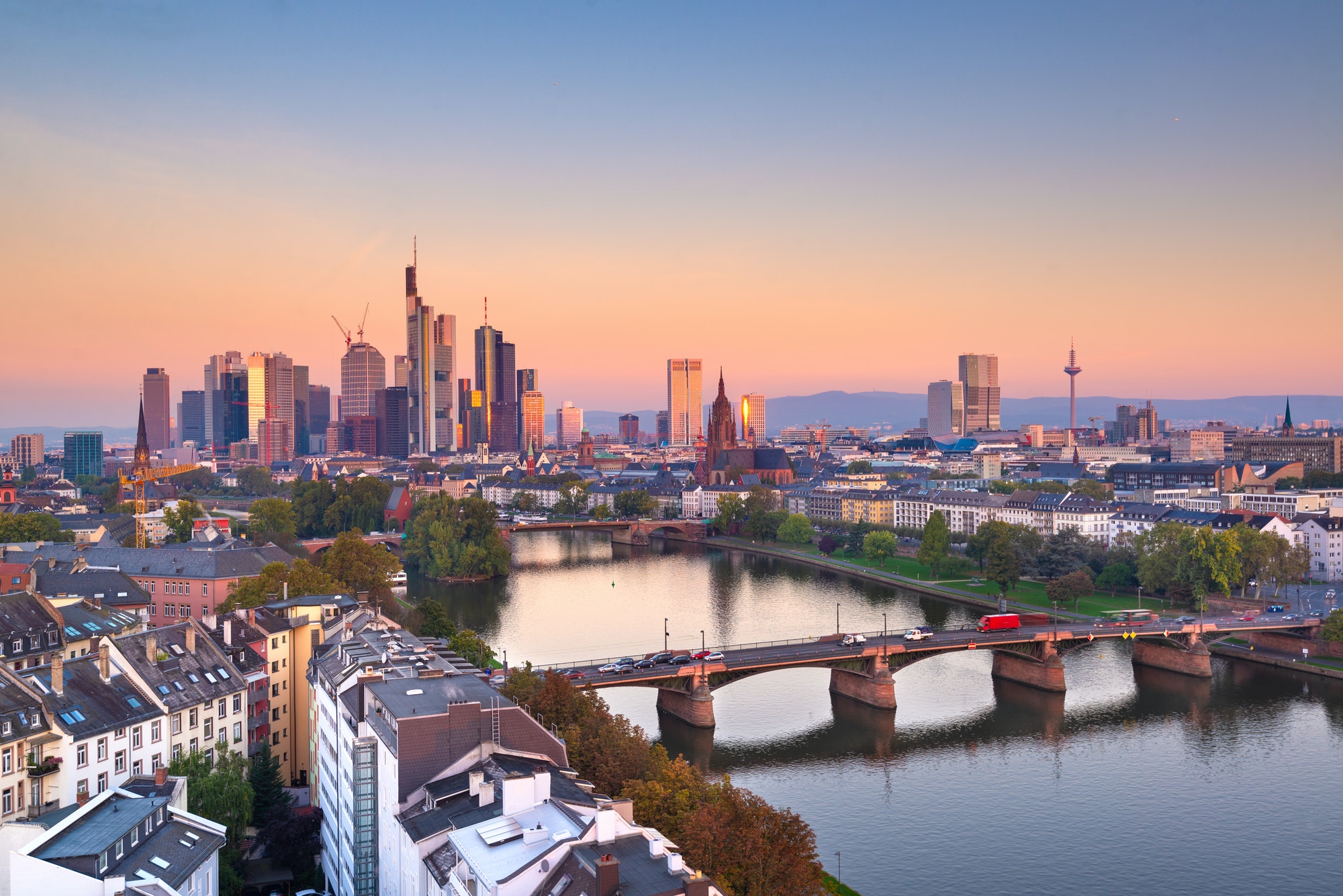 Study medicine in English in Germany!
Writing about medicine studies in English in Germany on the same page is a controversial subject indeed! But now it's possible and the information provided below is factually correct!
There is an existing medical degree course for a long time, offered at a private university, in the medium of instruction! But that's not the medical degree which leads to a qualification to become a medical doctor!
In fact that course is a three year Bachelor's degree in Science, English taught, costing around 35,000.EUR per year. 
The university calls this course a medical course, and those who complete this course are accepted by the German public universities to their 5 year medical course directly, without asking to meet any other criteria – unconditionally! That's the benefit.
Yes, what you have understood was correct, this medical Bachelor's degree graduate will  finally graduate with a German medical qualification after a total of 8 years of studies! 3 years of medical bachelor's degree in English + 5 years Medical studies in a German public university, taught in German.
Once again, in Germany, medical education is not divided into bachelor's or master's degrees; instead, a medical doctor or Physician and Specialist.
But the course that we are referring to is completely different. This medical degree course is taught in English. Completed in 6 years like in any other European countries – two years pre-clinical studies, 4 years clinical, and one year internship!
Students should have secured at least 70% marks in their higher secondary school examination. Should be good in English.
The first two years course costs 25,000.EUR per year for tuition alone.
But one can choose to pursue the next four years cost-effectively by choosing to study in the university's campus in Romania. There the course fee is just 6,000.EUR per year. 
After graduation one can register in Germany as a physician and start practising independently or go ahead with their desired specialisation.
Don't you think it's attractive?
Please Enquire here for more information.
MBBS in the UK
The United Kingdom is a top-notch country for medical studies. Almost all those who aspire to pursue medical education wish to enroll in a UK university. 
At least every medical student irrespective of where they study medicine aspires to practice in the UK in the future after completing their course as the health care system and the National Health Services of the UK are admired by medical professionals across the world. 
The course duration in the UK is 5 years, and it takes another two foundation years to get licensed in the UK and practice in the UK, especially in one of the NHS Trust hospitals.
After the Foundation years, one is awarded a CCT (Certificate of Completion Training) for the specialisation training completed.
If you are thinking of applying for MBBS in the U.K., you need to fulfill some serious eligibility criteria, like:
You should have got a minimum of 85-90% marks in your 12th standard school examination.
You need to appear in any of the entrance exams like GAMSAT, BMAT, or UKCAT and pass. 
You should be fluent in English and need to score a minimum Band of 7.0 in IELTS. 
Your family's financial background should be very good as medical education in UK universities is very expensive.
MBBS in Poland
Another favorite study destination among students pursuing MBBS in Poland. Here, tuition fees are very subsidized, approximately EUR 4,000 – 7,000 per year, which attracts a plethora of students.
The total study duration of the MBBS course in Poland is around 5 years, in addition, you have to go through an internship program for 1 year to complete your MBBS degree.
The medical courses in Poland universities are recognised by MCI (Medical Council of India) and the medical councils of many other countries.
Firstly, to apply to a Polish university, one should be qualified to apply for a medical course in their home country. 
MBBS in Lithuania
Lithuania, a small country in Europe also has a good number of international students studying medicine. It is located in the northeastern part of Europe and is surrounded by Latvia, Russia, Belarus, and Poland.
Lithuania has two top medical universities Lithuanian University of Health Sciences in Kaunas, and Vilnius University.
Only the Lithuanian University of Health Sciences has been approved by the Medical Council of India (MCI). 
Indian students should choose to study in a foreign university which is listed on the MCI website if there is a plan to return to India after completing there with the intention of practicing medicine in India.
The annual fees at this university are around EUR.12,000/year and the MBBS course duration is around 5 years.
For eligibility, you need to be qualified by meeting the admissions criteria in your home country.
At least 60% in Physics, Chemistry, and Biology in the 12th standard is a must to apply.
All those who wish to study medicine in a Lithuanian university qualify by attending and passing the university tests and interviews.
We have discussed the possibilities in Russia, Ukraine, Latvia, Germany, Poland, Lithuania, the UK, etc above, so this concludes all the top and popular countries that offer premium quality medical education to their students.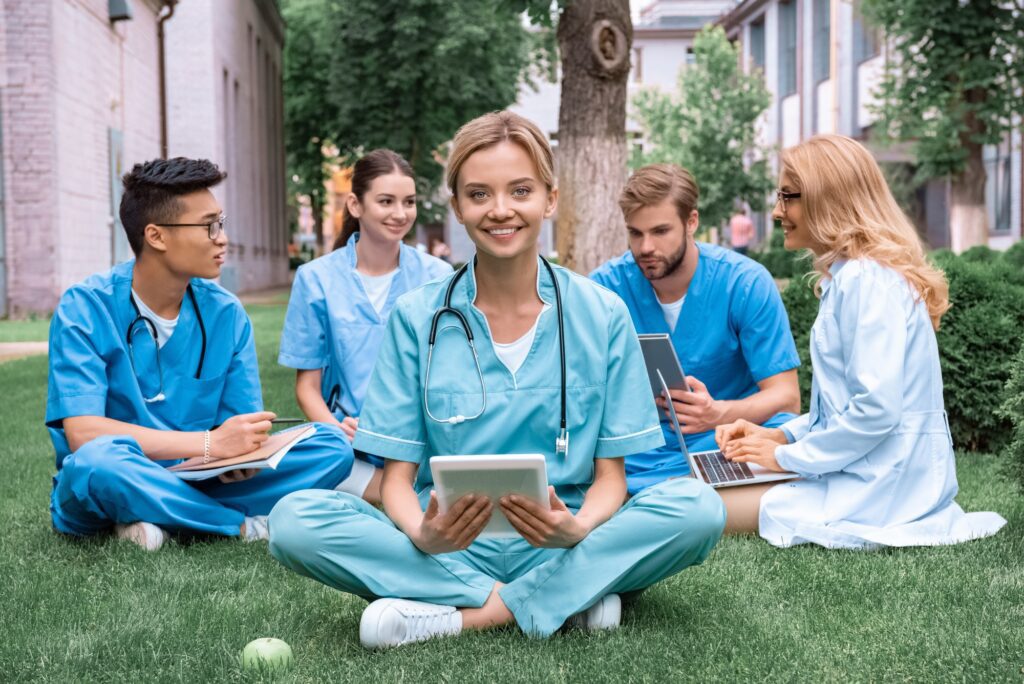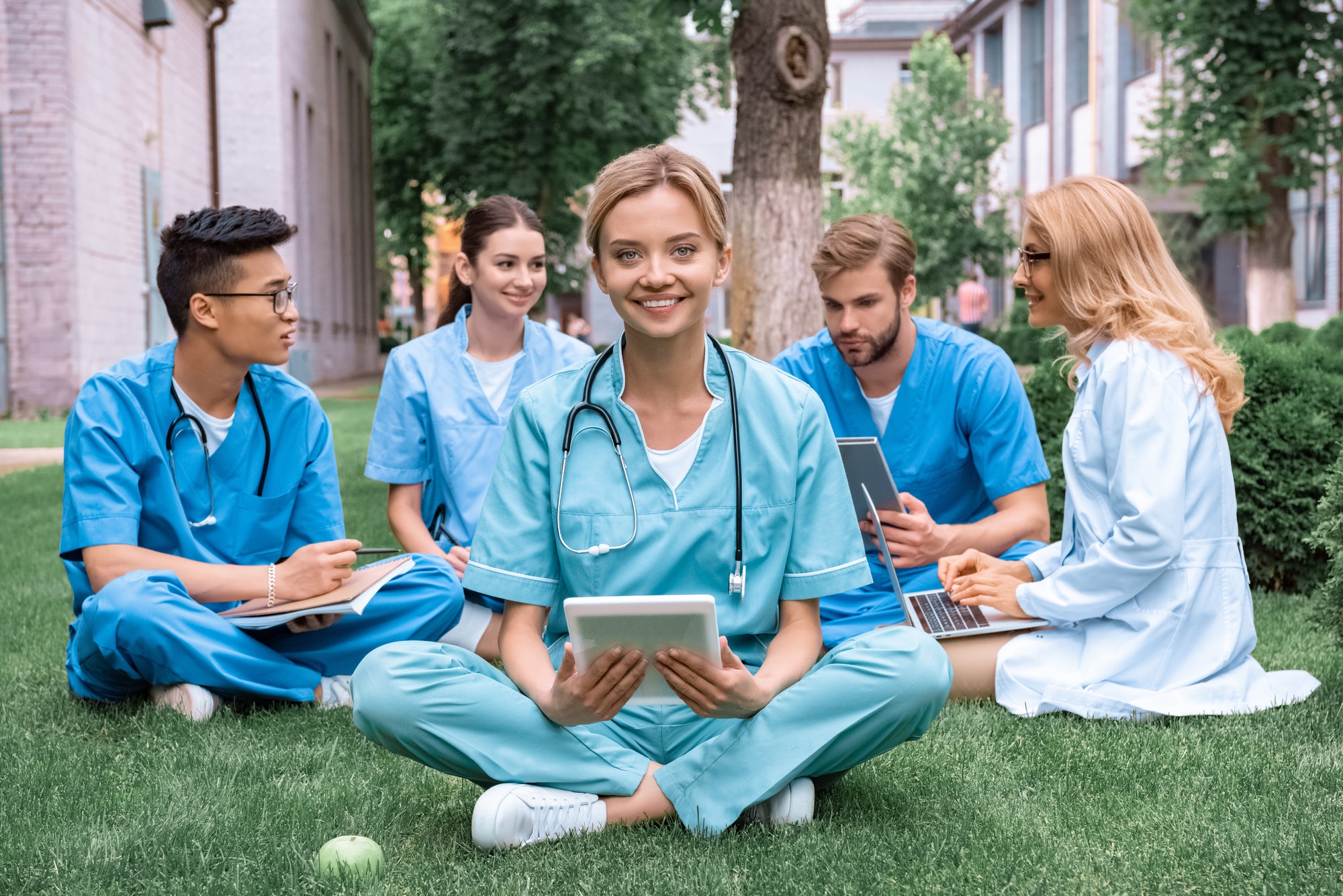 Which country has less fees for MBBS?
As mentioned above Germany is one of the most desired countries for international students.
Do you know why?
There are many reasons but one of the primary reasons is that higher education in Germany is almost free.
Almost?
With 'almost' we mean when you compare the cost of pursuing MBBS or medicine anywhere in the world, the cost in Germany is literally free as there are no tuition fees charged by the Universities.
You need money to meet the cost of living that includes your accommodation, meals, and other expenses. 
As per the German standard of living one needs at least EUR 861/month but if you live in 2 or 3 Tier cities then you may require EUR 400-500 to meet this cost.  
Being there are no tuition fees doesn't mean Germany has compromised on education standards, all the infrastructure and faculty in all the medical universities of Germany are better than many leading medical universities in the world.
The German government is very proactive in the matter of education in the country and they believe that education should not come with a price tag as it is invaluable. The government has introduced many laws and policies to make education almost free of cost for every student and at the same time maintain the high-quality standard in delivering the programmes.
But despite all these reasons, Germany has very limited seats for medical courses compared to other countries in Europe like Russia, Ukraine, and others.
This raises the competition level for MBBS in Germany, but you don't need to worry, we at KCR can guide you about how you can make it to one of the most prestigious medical universities in Germany. 
Is pursuing MBBS in Europe worth enough!
Whichever country that you choose Germany, Russia, Ukraine, Russia, or Poland the universities are up-to-date in their curriculum and focus more on practical learning. Studying MBBS in Europe and living in European countries is an experience all together.
Europe is renowned for hosting some of the best universities for medical studies in the world. Studying at any one of the medical universities will surely transform your life and open doors for many exciting career opportunities in medicine as you'll have international exposure!
For further details about studying MBBS in Europe, you need to get in touch with KCR Consultants! We'll do our best to simplify the application process to achieve your goal of studying MBBS in Europe.
From the start till the day you enter your university, KCR mentors will be just one call or a text away.
If you have any doubts regarding MBBS in Europe, comment below so we can get in touch with you and solve your queries.
This wraps our discussion on the best places to study medicine and pursue MBBS in Europe. To know more about all these countries in Europe, read our articles on pursuing MBBS in Europe and other countries.
Open from 8am - 8pm Monday - Friday
Fill out the form below to receive expert advice and guidance.