A European Union country could be your best suggestion if you are serious about pursuing MBBS Abroad, and that too in Europe.
Pursuing MBBS in Europe is ideal for international students!
A European Union country could be your best suggestion if you are serious about pursuing MBBS Abroad, and that too in Europe.
Wondering why! 
Let's see why Europe, as a continent, is still one of the favourite geographical regions to study medicine for international students for medical studies. 
Medical education in many European countries is affordable, and European medical degrees are acceptable worldwide.

Even after speaking different languages (every European country has its language), international students can choose an English-taught medical course in many countries.

Since entrance tests and the notorious "round of interviews' followed by the universities in frontline English-speaking countries like the U.K. and Ireland, one can still get admission to a European University without such procedures.  

European countries and their universities are way ahead in infrastructure and technology compared to developing nations.

European countries have the best healthcare system; hence, they follow high-standard medical practices that are among the best in the world.

Europe has higher literacy and lower unemployment rates than other parts of the world, giving ample opportunities for international students to look for work after completing their medical studies in a European country.

Having

44 countries under its belt

, Europe has some of the most intelligent brains in the world, as 40% of the patents around the globe belong to this continent of visitor's paradise.

Being an international student, you'll love and feel safer living and studying in a European country.
Still, one will have many questions and apprehensions to be cleared before finally deciding to study MBBS in Europe and choose a particular country.
But that's no longer a problem as you can collect all the details you want from KCR CONSULTANTS. 
Still, since it's one of the most significant decisions of your life, let's go through various queries and questions that international students from countries like India ask while searching and deciding to pursue MBBS in a European country.

Which country is good for pursuing MBBS in Europe?
Most universities in Europe teach medicine in their local language. Some offer English-taught medical courses to attract international students from non-European countries, as they know otherwise the medium of learning is a natural obstacle to pursuing MBBS in Europe.
European countries have one common factor regarding this excellent subject: all these countries practice medicine in their language when public health and patient care are concerned. That makes the health care services to the public practical, effective and sensible.
Therefore, most European Union and countries in the European Economic offer P.G. medicine or medical specialization only in their local and official language, even though some of their universities provide MBBS in English!
So one should mandatorily learn the country's local language to participate in a specialization programme after completing MBBS in Europe, especially in an EU-EEA country. 
But a grilling question for every medical aspirant before applying for MBBS in Europe is:
How do you choose a suitable country and University?
The essential aspects many students and their parents and guardians consider while choosing a country or a university to pursue MBBS in Europe are:
 

Premium education
 Affordable tuition fees 
In Europe, the most famous countries that attracted more international students for medical education were; 
Russia
Ukraine
Moldova etc. 
All in Europe but member countries of EU-EEA!
Thousands of students were studying in these countries, e.g., approximately 20,000(Twenty thousand) medical students returned to India alone from Ukraine immediately after the Russia-Ukraine war broke out a year ago!
Many students preferred these countries due to the low-cost medical courses offered by the public universities in these countries.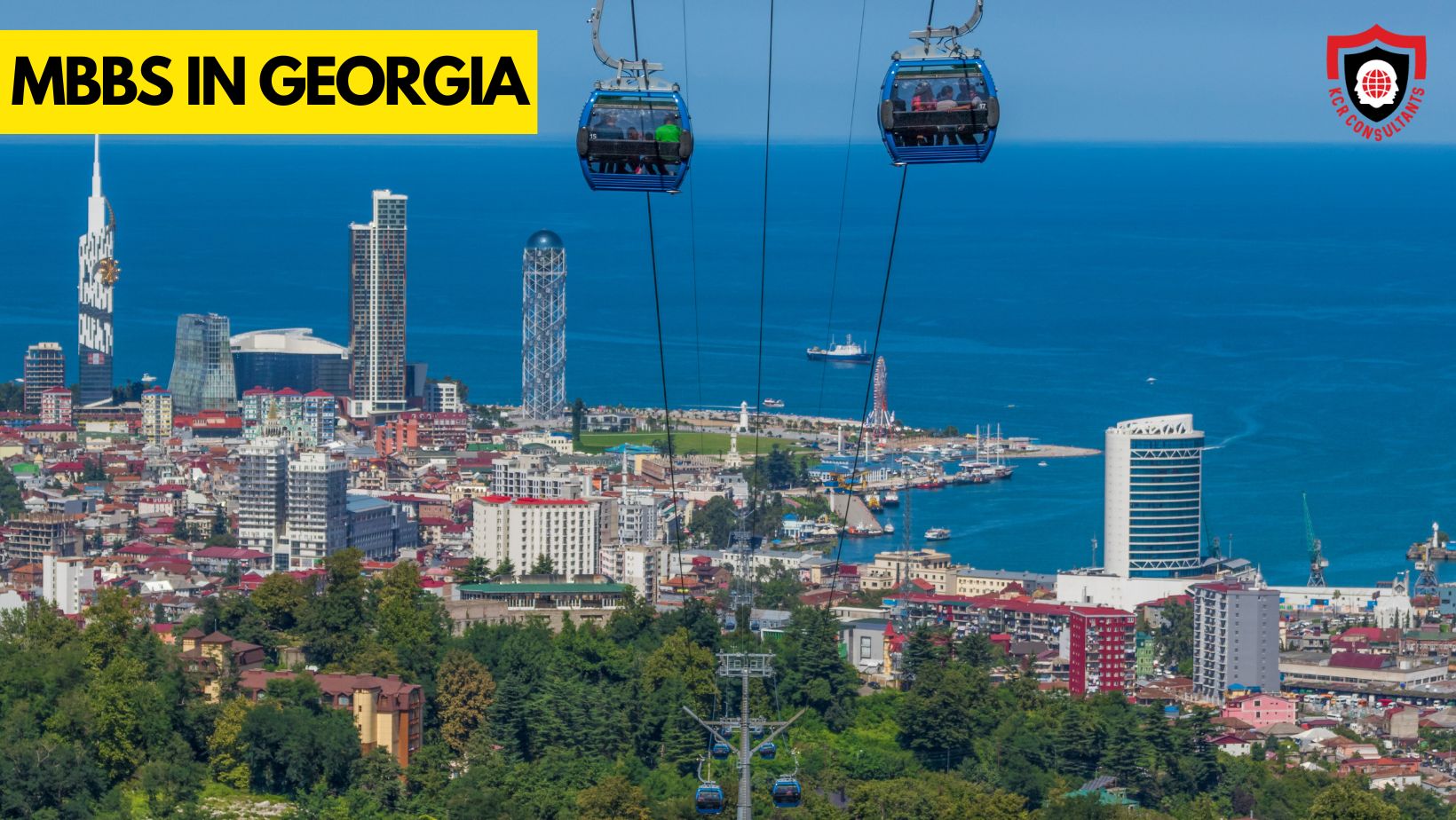 The Republic of Georgia, the most affordable country now for MBBS in Europe
Many international students found Georgia the preferred country in Europe's medical education primarily due to its affordability.
 Medical universities in Georgia charge approximately 5000$ per year, which is very low compared to the medical universities in many other countries. 
Generally, the tuition fees vary from 3000$ to 8000$, university-wise. 
Medical Universities in Georgia
Eastern European University(EEU)
Caucasus International University(CIU)
Tbilisi Medical Academy (TMA)
Tbilisi State Medical University(TSMU)
Ivane Javakhishvili Tbilisi State University(TSU)
David Tvildiani Medical University(DTMU)
Georgian National University (SEU)
Georgian American University(GAU)
Akaki Tsereteli State University
Grigol Robakidze University (GRUNI)
Hostel accommodation in Georgia is affordable, and one can find accommodation for 100-300$ per month. Universities offer the lowest hostel accommodation for students entering into long-term contracts. 

MBBS in Europe in Latvia, an European Union and Schengen group member country.
A European Union, member of the European Economic Area, a Schengen member country, and a NATO member country Latvia, is best known to international students for Medicine in Europe. 
It is often suggested to international students that Latvia is an alternative to the U.K. and Ireland to study medicine: The U.K. and Ireland accept the Latvian medical degree as equal to their MBBS.
Due to the stringent admission conditions, many international and local students in the U.K. and Ireland find attending a local medical University challenging. Very significantly, the cost of studies is too high! Latvia is a haven for them as they return to the U.K./Ireland and prepare to practice medicine later.
The basic requirements for a place to study at a Latvian university are 70% and above overall marks obtained in the 12th-grade board examination and a good communication level in English. Of course, the subject group studied should be a science group consisting of Biology and Chemistry mandatorily.
The tuition fee per year in a Latvian university is 12,000.EUR and the lowest tuition fee for a medical course in a U.K. university are 35,000. UK Pounds per year!
The medical degree from Latvia is accepted across Europe and recognized worldwide; hence one can sit the licensing examination in a country of choice in addition to their home country and the country of training, Latvia.
The famous medical universities providing medicine and dentistry programmes in Latvia are Riga Stradins University and the University Of Latvia.
KCR CONSULTANTS is authorized to provide services for free to those who aspire to study at a Latvian university. 
For guidance and help, well-informed and experienced counsellors at KCR are available a click away.

MBBS in Europe in Romania
Romania is in the European Union, which makes a medical degree from a Romain university acceptable across Europe. Therefore Romania is popular among students from countries like India looking forward to pursuing MBBS in Europe. 
One can consider studying for a medical degree at a Romanian university in English.
Cost-wise, Romanian medical universities are affordable to international students looking for low-cost MBBS in a European Union country. 
An average of 6000.EUR per year is the tuition fee charged by Romanian medical universities. In addition, at least 300-500.EUR is required to meet the average cost of living.
One can even start their initial medical studies in Germany, study there for the first two years, pay the tuition fees matching the cost of studies in Germany, and continue with the remaining four years of clinical studies in Romania @ the Romanian medical university fees.
Hence it drastically reduces the total cost of studies for a German/Romanian medical degree to work as a physician in Germany later without many hassles. 
Medical Universities in Romania
Carol Davila University of Medicine & Pharmacy
University of Medicine & Pharmacy Craiova
Titu Maiorescu University of Medicine and Dentistry
Luliu Hatieganu University of Medicine and Pharmacy
Victor Babes University of Medicine
Oradea Medical University
Grigore T. Popa University of Medicine and Pharmacy
Vasile Goldis Western University
Dunarea de Jos University of Galati faculty of Medicine and Pharmacy
University of Targu Mures Medical Campus

MBBS in Europe in Bulgaria
Medical universities in Bulgaria are practical options for international students intending to study MBBS in Europe, especially in the EU-EEA.
Six medical universities in Bulgaria offer English-taught medicine programmes to international students. 
| | |
| --- | --- |
| S.NO | Medical Universities in Bulgaria |
| 1 | Sofia Medical University |
| 2 | Medical University In Varna |
| 3 | Pleven Medical University |
| 4 | Plovdiv Medical University |
| 5 | Trakia University  |
| 6 | University Of Sofia St Kilment Ohridski |
Medical courses in Bulgaria are not expensive; instead affordable to international students with a minimum investment. 
Medical courses in Bulgarian universities cost 7000-8000.EUR per year, and the cost of living is meagre in Bulgaria. 
Since Bulgaria is in European Union, it is worth studying here as the qualification is accepted across Europe. 
International students intending to return to their home countries can sit the licensing exams, pass and become medical doctors and practice in their respective countries. 
Bulgaria's medical degree qualifies to sit the PLAB and UMLE exams apart from direct acceptance all over Europe.

MBBS in Europe Poland
 Poland is among the most famous European countries in E.U./EEA for international students to study MBBS in Europe.
There are almost thirteen medical universities in Poland that offer medicine programmes in the medium of instruction in English. 
Polish medical universities receive thousands of applications from international students worldwide. For many, Poland is the first choice regarding medical studies in Europe. 
Thirteen universities in Poland offer medical studies in English. Poland universities demand better grades in the 12th-grade board exams from the applicants. 
Universities in Poland emphasize the applicants' tests and national eligibility examination results, like NEET in India, while considering them for a place or further selection process. 
Compared to countries that are too costly, medical education is relatively inexpensive in Poland.
Tuition fees for medical courses in Germany vary from 10,000 to 13,000.EUR per year. 
One may consider applying for MBBS in Poland at one of the below-listed Polish medical universities.
| | |
| --- | --- |
| S.NO | Medical Universities in Poland |
| 1 | Wroclaw Medical university |
| 2 | Medical University of Gdansk  |
| 3 | Medical University of Bialystok |
| 4 | Medical University of Warszawa |
| 5 | Jagiellonian University in Krakow |
| 6 | University of Warmia and mazury in Olsztyn |
| 7 | Nicolaus Copernicus University Collegium Medicum |
| 8 | Pomeranian Medical University in Szczecin |
| 9 | Poznan University of Medical Sciences |
| 10 | Medical University of Silesia  |
| 11 | Medical University of Lodz |
| 12 | Medical University of Lublin |
| 13 | The Jan Kochanowski University of Kielce |

MBBS Studies For Free In Germany!
Germany is Europe's pride and among the world's most admired countries for its contributions to medicine through its many breakthrough inventions, continued research and development.
There are almost 35 public universities that offer world-class teaching in medicine at absolutely no tuition fees. After five years of classroom and clinical studies, and one year of internship, one should sit the state examination and pass to become a licensed medical doctor in Germany.
Without paying any tuition fees!
Moreover, one can choose to specialize (Generally termed as P.G. medicine in Germany or MD/MS) in their desired field after completing their medical studies and getting licensed as a medical doctor. 
Those pursuing their specialization in German hospitals are well paid while on training– approximately 5000.EUR and above per month. At the same time, they don't need to pay any tuition fees for the specialization programme.
Germany practices a fair admission policy, and only the deserved are accepted. One should have passed the 12th-grade exam with good marks for a preparatory programme before qualifying for medical study in Germany.
In addition, a solid commitment to learning the German language and achieving a higher level of proficiency is a must.
Can I study MBBS in Germany in English?
In addition to the free-of-cost German-taught medical courses, international students also can choose to study a medicine course in English in Germany. 
A university in Germany, a Europe-based foreign medical school, provides an English-taught medical course to local and international students.
It is otherwise desirable for international students as they don't need to learn the German language and attend any foundation course to follow this MBBS course!
Since it is too costly to complete the entire studies in Germany, the University allows international students to attend the initial two-year pre-clinical studies in Germany and the remaining four years of clinical studies on a foreign European campus of the same University!
Even though they complete the course on a foreign campus, they still qualify to get licensed in Germany and practice medicine later in a German hospital, making it a unique opportunity!
The tuition fees for the first two years cost 28000.EUR per year, and the remaining four years in its Romanian campus cost 6000.EUR per year.
KCR CONSULTANTS help international students apply to UMCH as a trusted and contracted organization to serve potential and interested students!

Medical universities in the Czech republic
International medical students and the medical education sector in Europe highly rate MBBS in the Czech Republic or medical education in this European Union country.
The medical universities in the Czech Republic are the oldest in Europe. The below-named Czech medical universities teach medicine in dentistry in English, adds more attractive for international students.  
Most universities accept students through their entrance exams rather than through international medical entrance exams. 
Across Europe accepts medical and dental degrees from the Czech Republic medical universities. 
Medical and dental education in the Czech Republic costs approximately 14,000-19,000.EUR per year.
International students can apply to the listed medical universities that provide English-taught medical and dental education.
Masaryk University

Palacký University Olomouc

Charles University

Study medicine in Hungary in English.
Hungary is among the most famous Eastern European countries for medicine. Hungary is reputed all over Europe for medical studies; medicine, dentistry and pharmacy.
A medical degree from a Hungarian medical university is accepted worldwide. Of course, every country has its licensing formalities, and one has to follow the procedures of the respective country. 
The following universities stand separate among the most reputed medical universities in Hungary. 
University of Pecs

Semmelweis University

University of Debrecen

Szeged University
Four of them are in four different cities in Hungary – Semmelweis University in Budapest, Szeged University in Szeged, University of Pecs in Pecs and University of Debrecen in Debrecen.
Among the most prestigious in Easter European, getting admitted to universities is not easy. At the same time, the universities have reserved a particular number of seats for international students. The admission procedures are very tough ad strict; sitting and passing the entrance exam is the most stringent. 
Medical and dentistry education costs 15,000-19,000.EUR per year and another 8000-10000.EUR for living expenses.

Lithuania medical university for international students
Lithuania is a modern European Union country located ideally to travel to the other parts of the E.U.
Medicine studies in Lithuania train students capable of entering residency programmes or providing health care services while working under supervision.
Medical degrees from Lithuanian universities are honoured and accepted worldwide. 
A medical course in Lithuania is six years. After completing a medical study, one can choose to go ahead with specialization, licensing or work and provide health care services under supervision.
Graduates may return to their home countries and become medical doctors or migrate to any other E.U. country, the U.K. or the USA, follow the licensing procedures, get licensed and practice medicine, or train to become specialists in their desired field.
The following two medical universities accept international students to teach medicine in English.
Lithuania University Of Health Science

Vilnius University
New applicants must attend university entrance exams and pass to be accepted.
Medical universities in Lithuania charge 10000-12500.EUR tuition fees per year. 
The cost of living in Lithuania is the lowest among the E.U.'s Schengen member countries and will still cost 300-500.EUR per month.

Greece medical universities in English
Greek higher education in Greece is Government-controlled, and the higher education institutions are government-funded. 
The ministry of education in Greece initiated a project in 2021 intending to attract international students to Greek universities. After understanding the language barrier, the Government has initiated an effort to convince the universities to create degree programmes in English for international students. 
Most universities have come forward and introduced more than 100 master's degree programmes in various subjects and two bachelor's degree level medical programmes by two very famous universities in Greece!
The Aristotle University of Thessaloniki offers a six-year MBBS course in English.
The tuition fee per year comes to 12000 Euro/per year.
Admission is very competitive, and the UniversityUniversity conducts its entrance exam before a student is accepted. Those holding a BMAT, MediTest-EU, or A-Levels with minimum grades AAB in Chemistry, Biology and any other course besides English are only exempt from the Admission Test.
National and Kapodistrian the University of Athens also provides an English-taught medicine programme costing 13000.EUR per year. The course duration is six years.
International Baccalaureate (I.B.) and A-Level subject-based qualifications with the required scores in the mandatory subjects are accepted without sitting University's entrance exam.
Those with other school qualifications should sit the entrance exam and pass for a place to pursue medicine at this University. In addition, students also should provide evidence for their English communication skills.

Medical universities in Slovakia for international students
Slovakia has a couple of medical universities providing MBBS in English. Like other similar E.U. countries and medical universities, the programme lasts 12 semesters, i.e., six years.
Since it is in the E.U., the degree is accepted worldwide to get licensed. But procedures vary from country to country. 
Both universities charge approximately 10 500€ per year for the medicine programme and 11 900€ for a dentistry programme.
The university will look for better marks in the senior secondary school examinations completed in science subjects required to apply apart from the communication skills in English. 
Comenius University

Pavol Jtyozef Šafárik University

Study medicine in Europe; CROATIA, an emerging young country otherwise known to the world for its football team!
Croatia is a very young country that came into existence in 1991 after the former 'Yugoslavia' became six individual republics; Bosnia and Herzegovina, Croatia, Macedonia, Montenegro, Serbia and Slovenia.
Croatia's higher education consists of public and private institutions, polytechnics and colleges for applied sciences. Most polytechnics belong to the Government and the colleges in the private sector.
Croatia is a signatory country of the Bologna Process, and hence the higher education institutions structure the programmes according to the three cycles (undergraduate, graduate and postgraduate). Based on the treaty, the higher education system of Croatia follows the European Credit Transfer System (ECTS).
International students can study MBBS in one of the three Croatian medical universities. Senior secondary education in the biology group meets the subject requirements. Universities may ask new students to sit for the entrance exam. 
All three universities charge almost the same, from 10000 to 12000 € per year. 
Dentistry costs 10,000€ per year. 
University Of Split School Of Medicine

University Of Rijeka

University of Zagreb School of Medicine
Cyprus medical universities for international students
A beautiful Island country, the Republic of Cyprus is known for providing higher education in English in Europe. Medical Education in Cyprus is demanding due to its steadily increasing popularity, especially in recent years. 
Cyprus has ten universities in the higher education sector, and a few offer medical education in English. The quality of education in the medical sector in Cyprus universities goes with Cyprus's highest quality healthcare system, which matches the healthcare standards of many developed countries. 
Cyprus medical universities look for exceptionally qualified high school graduates. They may even look for a minimum of 90% marks in the 12th grade completed in a science group of subjects, including Biology and Chemistry. 
The universities look for internationally accepted medical entrance exams, pass certificates or ask to sit the separate university entrance exam. 
The below-listed Cyprus medical universities charge 11000 – 26000 EUR per year for a medical course. 
Near East University

University Of Nicosia Medical School

European University Cyprus

Malta medical universities for international students
Malta is one of Europe's most liked tourism destinations and is also known for education in English and English learning in Europe. 
Both the below-mentioned medical universities are in the world directory of medical schools in association and FAIMER.
University of Malta

Queen Mary University of London
MBBS in Malta lasts for five years and is taught in English.
Applying to these universities requires a minimum of 90% of marks in the 12th-grade school education. That should be completed in the science subject group.
The applicant should provide an IELTS test passed certificate with at least 6.5 in all individual segments as evidence for English proficiency level.
 Medical universities in Malta charge tuition from 26000.EUR to 44000 UK Pounds per year as tuition fees alone.
Netherlands medical universities for international students
The Netherlands bordering Germany, Belgium and the North Sea, is one of the few happiest countries in Europe and the world. 
The Netherlands is safe as violence and street crime levels are relatively low. One can confidently approach the police if something does happen.
The Netherlands is famous for its diversity and progressive stance on equality. In the Netherlands, one has the right to be who one wants to be and with whom one wants.
The Dutch society wishes all to work together for the greater good. The very popular Poldermodel in Dutch means everyone should be able to present their opinion, and negotiations continue until there is an agreement; everybody's happy with that for essential decisions.
Medicine education at  Xavier University School of Medicine is the only programme that matches international medical education. An English-taught medicine programme which costs 13000.EUR per year. 
IELTS test passed certificate with better scores required to apply and an excellent academic background in the senior secondary education in science subjects. 

Italian medical universities
Italy has the most significant number of medical universities to study MBBS in Europe in English. 
Italy is an international, historical and tourist country. 
International students can experience Quality Medical Education in Italy. One can study a medicine programme entirely in English in Italy. 
Italy is among the founders of the European Union; the degrees from Italy will have a better value in Europe and other countries. 
Italian higher education, including medicine studies, cost too low as many scholarships are available for international students to qualify. 
International students can study for a medical degree in public or private universities. 
Public medical universities in Italy
| | |
| --- | --- |
| S.NO | Medical Universities in Italy |
| 1 | International Medical School In Milan  |
| 2 |  University Of Messina     |
| 3 |  Sapienza University Of Rome    |
| 4 | University Of Milano Bicocca School Of Medicine And Surgery    |
| 5 |  University Of Bari Aldo Moro    |
| 6 | University Of Pavia       |
| 7 | University Of Bologna     |
| 8 | University Of Turin      |
| 9 | University Of Padova      |
| 10 | The University Of Rome Tor Vergato |
| 11 | Luigi vanvitelli university     |
Private medical universities in Italy 
| | |
| --- | --- |
| S.NO | Medical Universities in Italy |
| 1 | Cattolica University- Rome |
| 2 | The University Of San Raffaele- Milan |
| 3 | Humanitas University- Milan |
| 4 | Campus Biomedico University- Rome |
Many E.U. countries don't offer MBBS in Europe in English as the medical education in these countries is mandatorily provided in their official or regional language only, e.g., Austria, Belgium, Denmark, France, Finland, Germany, Luxembourg, Portugal, Slovenia, Spain, and Sweden.
Open from 8am - 8pm Monday - Friday
Fill out the form below to receive expert advice and guidance.