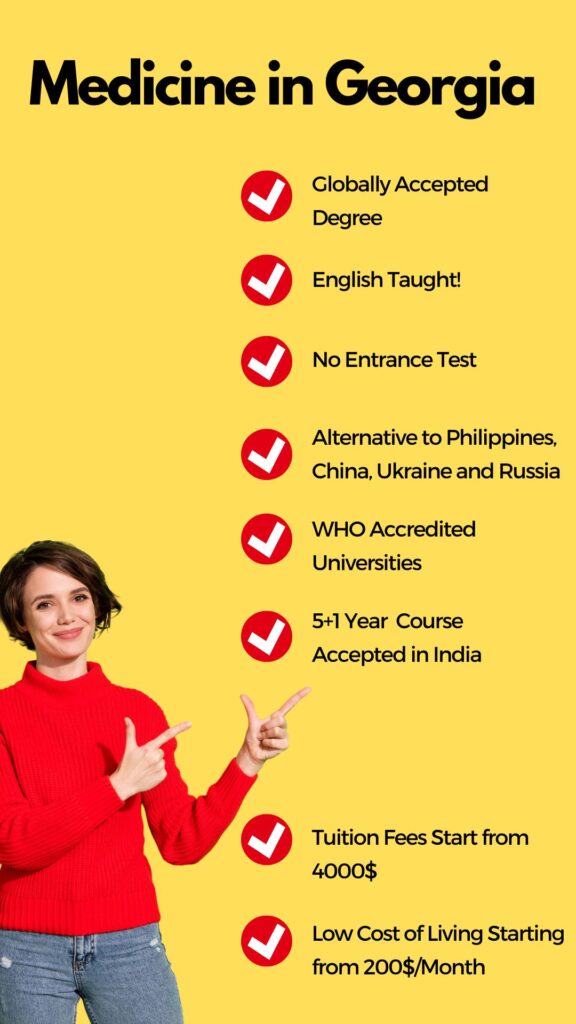 MBBS in Georgia Fees 
Thousands of international students from countries like India look forward to MBBS in Georgia fees being the same, or a little less or more compared to the countries they would have preferred; the Philippines, China, Ukraine or Russia!
They prefer Georgia mainly due to the affordable cost of studies, including tuition fees, hostel accommodation and other living expenses.
MBBS in Georgia for low fees at the same time by not compromising the standard of education. 
Georgia is a country of literate people, so international students can expect to maintain a high overall education standard, including medicine and other health science courses. 
What are the MBBS in Georgia Fees for 2023 – 2024 intakes?
MBBS in Georgia fees is affordable to international students. The tuition fees start at 4000$ per year. It varies from university to university. 
A student who wishes to live economically can meet the cost of living, including hostel accommodation and food, for 200$. That said, one may even need 2000$ if they live on their terms, irrespective of a country's living standard.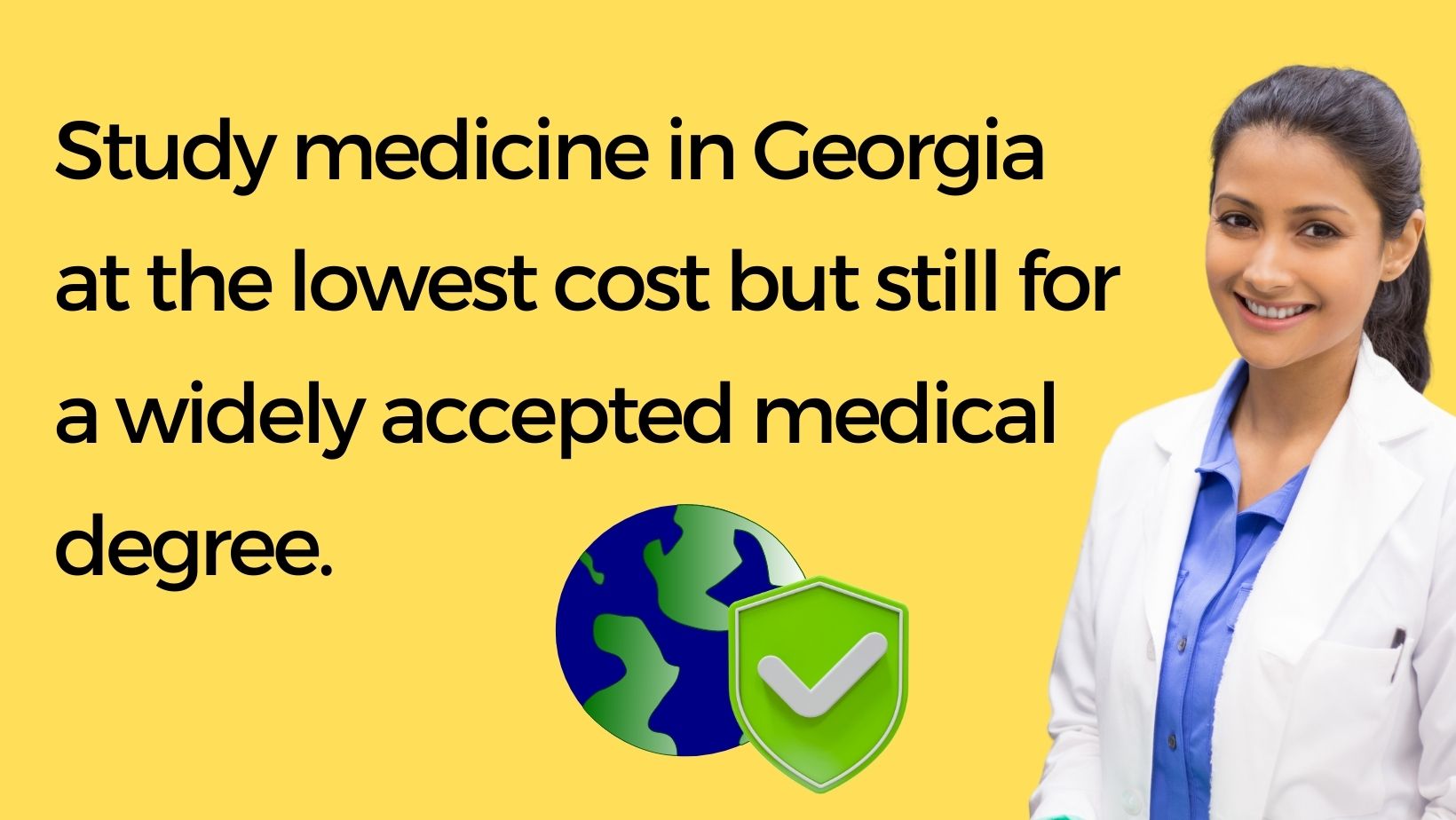 MBBS in Georgia fee for Indian students!
Students from India find Georgia the only attractive country economically viable for MBBS studies and, simultaneously, for better quality education for an internationally accepted medical degree. Like any international student worldwide, MBBS in Georgia fees for Indian students looks cheaper. 
It is not just medical universities in Georgia that offer the MBBS course at the low tuition fee the cost of living in Georgia is too low; one can live in Georgia even at 200$ per month, covering accommodation and food. 
MBBS in Georgia fees for the entire duration
MBBS in Georgia is for 5+1 years. The entire five years of studies plus a one-year mandatory internship in a hospital in Georgia meet the criteria and are accepted worldwide. 
That means the MBBS in Georgia fees for the entire duration of 6 years, including tuition fees and the cost of living, comes to approximately 38,000 – 51,000$ or a little less or more!
The cost, as mentioned above, is the best for any international student for a widely accepted medical degree!