Interested in pursuing MBBS in Poland? Here's everything you need to know about it!
Do you want to pursue an MBBS course abroad?
Are you confused about which country to choose?
Do you want to study in a country having many leading medical universities?
If yes, your search ends right here as Poland is one of the best for medical studies.
Here's why:
It has a world-class education infrastructure and a signatory country of the bologna process, which gives weightage to Poland degrees as acceptable in all the 51 member countries that includes all the European Union countries.
It has one of the oldest academies of the world known as Cracow Academy, which was established in 1364.
It offers inexpensive yet high-quality education to local and international students in its medical universities.
All the medical universities are approved by the World Health Organization (WHO), and most of them are approved by the Medical Council of India (MCI).
Poland is located in central Europe bordering Russia, Lithuanian in the north, Ukraine, and Belarus in the east, Slovakia and the Czech Republic in the south, and Germany in the west.
Being one of the fastest-growing destinations in Europe, Poland has grown to be a favorite study spot for Indian students over the past few years.
Poland offers a lot of benefits for international medical aspirants who want to pursue MBBS in Poland, like: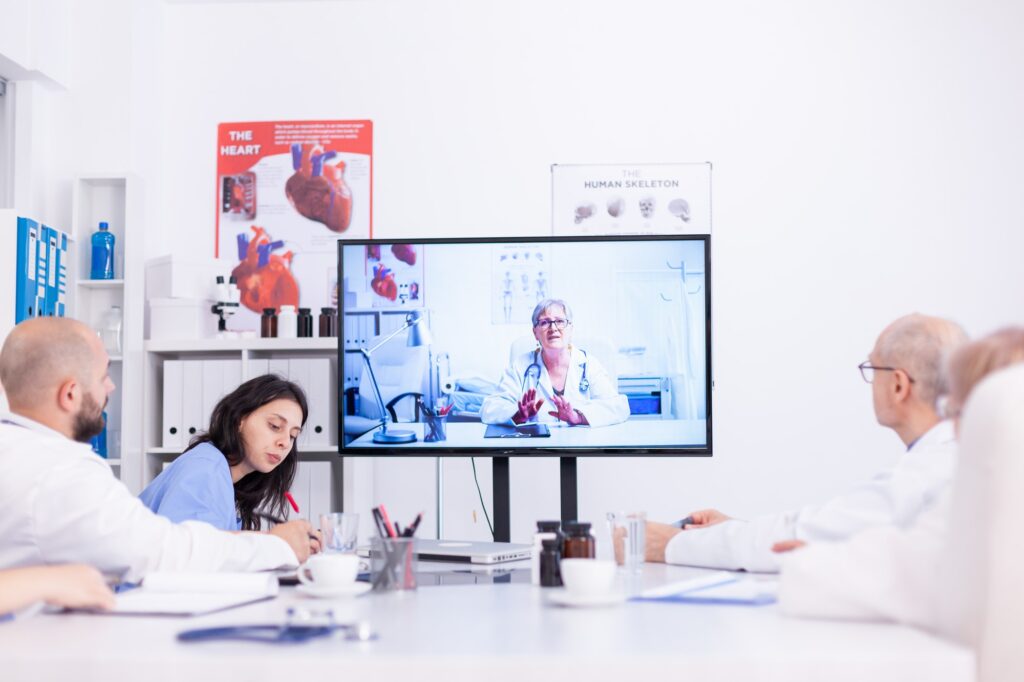 World-class education
You'll be amazed to learn the level of education you'll receive in any of the medical universities in Poland.
Poland has two types of medical universities: Government and private. Both types of universities have the highest standards of education for their students.
The government education department and all the medical universities in Poland are consistently improving the level of education each year. This is the prime reason Poland has emerged as one of the leading study destinations.
Endless opportunities
Poland is part of European Union, and also a Schengen member country.
How is this important to you?
Your degree from Poland will be accepted in all the countries that fall under the European Union while applying for a job or higher studies.
Your European degree in medicine will be accepted in your home country and the other popular countries to which most of the people choose to migrate like the US, Australia, and Canada.
Around 46000 students have already been to Poland and completed their medical education from different medical universities.
You can successfully build your career anywhere you want once you have a degree from any of the prestigious medical universities in Poland.
Affordable
When compared to other European countries, Poland ranks amongst one of the most cost-effective countries in Europe.
It's education, and the cost of living is comparatively on the inexpensive side.  If we compare the tuition fee of Poland's medical universities with universities in many other countries, the difference will be huge in terms of the numbers and the quality of education.
Scintillating Exposure
The exposure you'll get will be transforming. You'll get to engage with people from all around the globe which will help you educate yourself about their culture and values.
Socializing and experiencing will make you a more matured human, and you'll be ready to face the world out there in the field.
Apart from this, there are a lot of things you need to know regarding Poland before making your move.
Let's discuss them one by one.

Is Poland good for MBBS?
There shouldn't be any second thoughts if you have chosen to study medicine from Poland.
The tenure of MBBS in Poland is around 6 years, which includes 5 years of university study and 1 year of practical knowledge, or you can term it as an internship in any of the Poland hospitals.
The country will offer you 360-degree personal development both on personal and educational levels over the entire duration of the course.
You'll be on the same level compared to other doctors from developed countries once you graduate from any of Poland's medical universities.
The infrastructure, faculty members, and management are of top-notch quality in every single medical university in Poland. Also, the government of Poland makes sure there's no compromise in the quality.
To wrap up this section, one thing is clear, that MBBS in Poland is not just good, it's great.
Now let's discuss how much such a quality education will cost you over these 6 years.
How much does it cost to study MBBS in Poland?
The overall cost of pursuing MBBS in Poland depends upon various factors like the tuition fees of your university, your living cost, and other miscellaneous costs.
Let's discuss each aspect separately and figure out the total cost of pursuing MBBS in Poland.
Tuition Fees
Your tuition fees depend upon only one factor i.e. which medical university you opt for your MBBS in Poland, a government, or private medical university. 
Check out the table below for some top medical universities in Poland, and their overall expenditure.
| University Name | Tuition Fee (Per Year) |
| --- | --- |
| | |
| Collegium Medicum Jagiellonian University, Krakow | |
| Karol Marcinkowski Medical University, Poznan | |
| College University of Lodz | |
| Medical University of Lublin | |
| Warsaw Medical University | |
*all these calculations are made by taking 1 Poland Zloty equal to 19.51 Indian Rupee. So you need to adjust to the values based on the conversion rates at the time of reading this article.
Now, as you've got a fair idea about the overall tuition fees of some top medical universities, let's discuss the average living cost for international students in Poland.
Living Cost
There are certain deciding factors when it comes to the average living cost of an individual studying in Poland, like if you choose to stay off-campus or on-campus.
Expenses can differ in both these cases, let's first discuss the costs if you choose to stay on campus.
The table below will demonstrate the hostel and accommodation costs of some top medical universities.
| University Name | Hostel/Accommodation (Per Year) |
| --- | --- |
| | |
| Collegium Medicum Jagiellonian University, Krakow | |
| Karol Marcinkowski Medical University, Poznan | |
| College University of Lodz | |
| Medical University of Lublin | |
| Warsaw Medical University | |
*all these calculations are made by taking 1 Poland Zloty equal to 19.51 Indian Rupee. So you need to adjust to the values based on the conversion rates at the time of reading this article.
These numbers can sound a bit on the expensive side, but you can avail of different scholarships offered by different medical universities to international students.
You may check various resources available or you may choose the simplest way by getting in touch with KCR Consultants to help you with everything.
BONUS TIP: Book your hostel spot prior to your joining date because it's very difficult to find a hostel spot due to the hype about Poland's medical universities among international students.
But if you somehow cannot book your hostel, the only option it leaves you is with choosing to stay off-campus.
You have to pay for room rent, electricity bills, water bills, and various other expenses. Let's dive a little deeper into this.
If you choose to stay in student residence halls, it will cost you around INR 5,000 to 13,000 per month depending upon the location and size of the hall.
If you decide to stay in a shared flat, then it will cost you around INR 7,000 to 13,000 per month.
Moreover, a one-room apartment can be a bit on the costly side, as a single room apartment in cities like Krakow and Warsaw will cost you around INR 25,000 to 55,000 per month.
Your bills like electricity, water, garbage, heating will cost you around INR 13,500 per month.
Now let's discuss the last segment of this section, which is the other miscellaneous expenses that you should be aware of before preparing your budget.
Other Expenses
There can be a never-ending list for other expenses, as it is totally upon your needs and wants.
But we'll list a few basic necessities that will be important during your stay in Poland.
| Amenities | Cost (per month) |
| --- | --- |
| | |
| | |
| | |
| | |
In the end, your MBBS in Poland will cost you around INR 50,00,000 to 70,00,000.
Availing of scholarships and cutting your unnecessary expenses, and working part-time can also help you big time.
So plan your budget accordingly and take your first step to study MBBS in Poland.
Apart from this, there are few additional questions that students occasionally ask us regarding MBBS in Poland. Let's discuss them: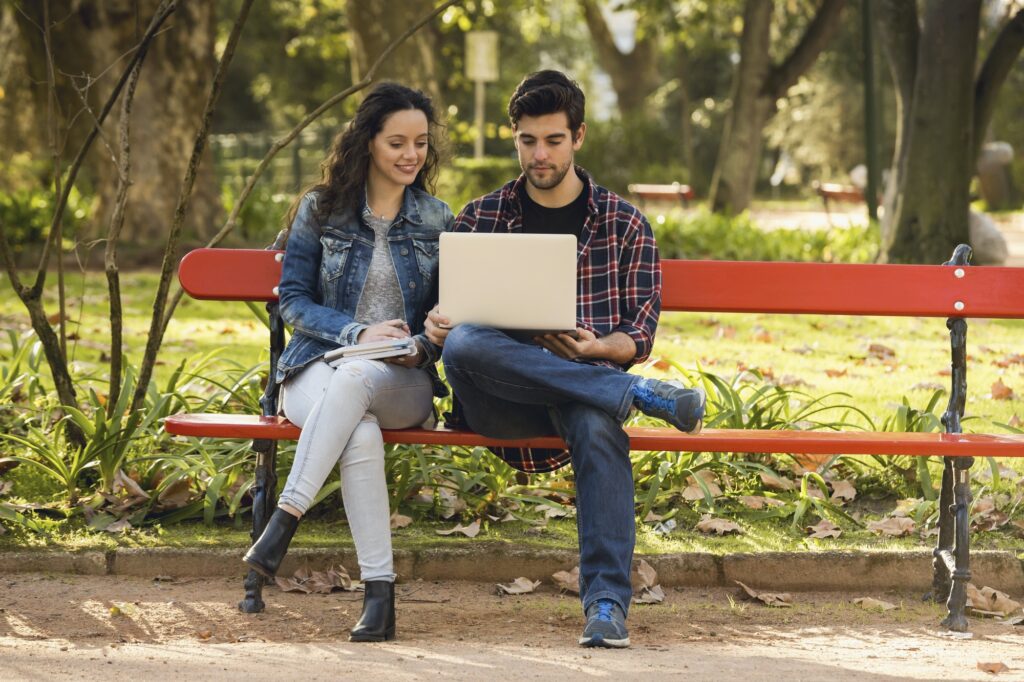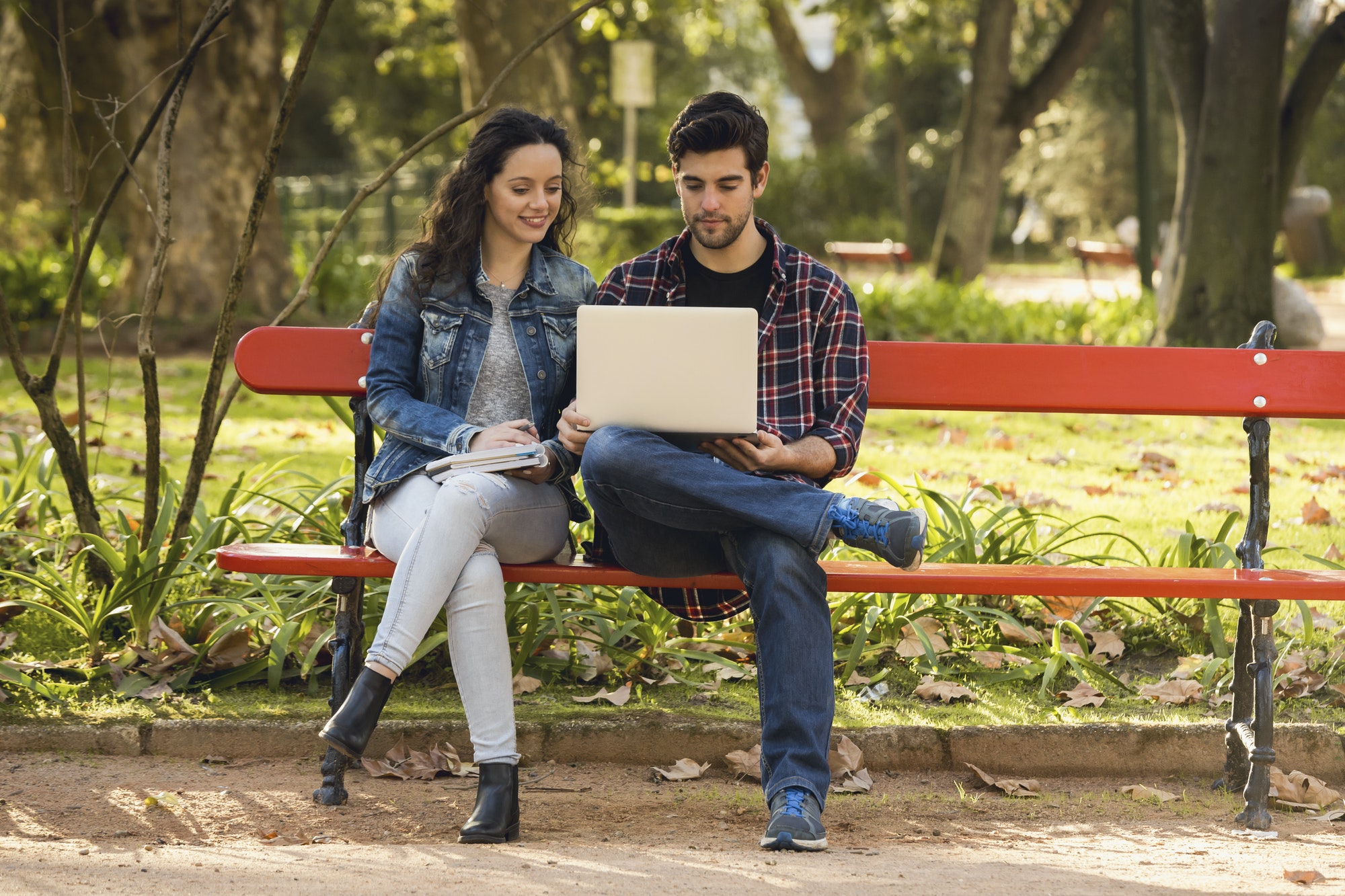 Is studying in Poland worth it?
Of course, MBBS in Poland is worth every penny you spend.
For starters, there is no entrance exam required to get admission to top elite medical universities in Poland.
The weather conditions are also not harsh and stay moderate throughout the year.
You'll experience a European developed education system in Poland, which is at par with the best in the world.
Students who successfully complete their MBBS from Poland are eligible for all top licensing exams like USMLE in the US, PLAB in the UK, and MCI screening test in India.
Apart from studies, if you want to take a break and rejuvenate your mind and soul, Poland will not disappoint you here as well.
It has some mesmerizing picturesque places and views which you can bless your eyes with.
Nature has sprinkled its blessings all over Poland. If you want to, you can visit all the countries within your study duration.
Now let's jump onto an important part of your journey to Poland, and that is the eligibility criteria to study in Poland:
Age
You need to be above 17 years and below 25 years of age by the end of your admission year if you want to pursue MBBS in any of the medical universities in Poland.
If you are below 17 and above 25, your application form will be rejected right away and you'll be not allowed to apply to any of the medical universities of Poland.
Qualification
You need to have a Science background and at least have 60% in your 12th standard with Physics, Chemistry, and Biology as your prime subjects.
There is no qualification exam from medical universities in Poland, but you need to clear the National Eligibility Cum Entrance Test (NEET) in India.
It is an important exam conducted by the National Testing Agency (NTA) of India. Without passing this test, you'll not be allowed to sit the screening test on your return after graduating with a medical degree, from Poland or any of the developed nations in the world.
This exam has been set as a standard exam for Indians to pursue MBBS or BDS courses.
Interview
Apart from NEET, you need to attend an online interview. A couple of universities organise it in person at the Polish Embassy. You'll be asked a few questions regarding Biology, Physics, Chemistry, and Mathematics, and will check your interest in doing a medical course especially in Poland.
Don't worry much about this interview as the questions will be on the topics of your 12th curriculum. Nothing will be out of context.
Apart from the eligibility criteria, there are certain documents that are compulsory for your confirmation letter:
The admission form of the medical university in Poland filled by you
An attested copy of the school leaving certificate
Your 10th, 11th, and 12th class mark sheet copies, should be attested
A valid copy of your passport
Medical fitness certificate and birth certificate copies
2-3 passport size photographs
English proficiency test results or any other acceptable evidence for your proficiency level.
English proficiency is important for you being an international student, as the medium of education will be in the English language.
If you find it a burdensome task clearing these exams, speak to our counselors at KCR CONSULTANTS. We have highly skilled and qualified teachers who can improve every aspect required for scoring good in these exams.
From reading, writing, listening, and speaking, our IELTS and TOEFL training courses are designed such that you can excel easily in these exams.
Arranging and managing all the criteria and documentation is a tough process. Sometimes students miss a few things and thus head home with disappointment.
We have experts at KCR who have successfully helped hundreds of students to pursue medical education in Poland, Germany, and other similar countries in Europe.
Get in touch with us to make your journey of your medical education, MBBS in Poland, a smooth ride. We'll help you to select the right medical university for you!
Once your application reaches your chosen medical university, it's reviewed by the admission team, and once decided favorably, a letter of acceptance from the university is sent to you.
With proper guidance, you can be confident that you will receive your acceptance letter. We're telling you this because a lot of times, the dreams of students are crushed, as they don't receive the acceptance letter. They think that they did everything right, but sometimes a small mistake can cost you the opportunity of a lifetime.
Now it's time for our last question to discuss, so let's hop onto that.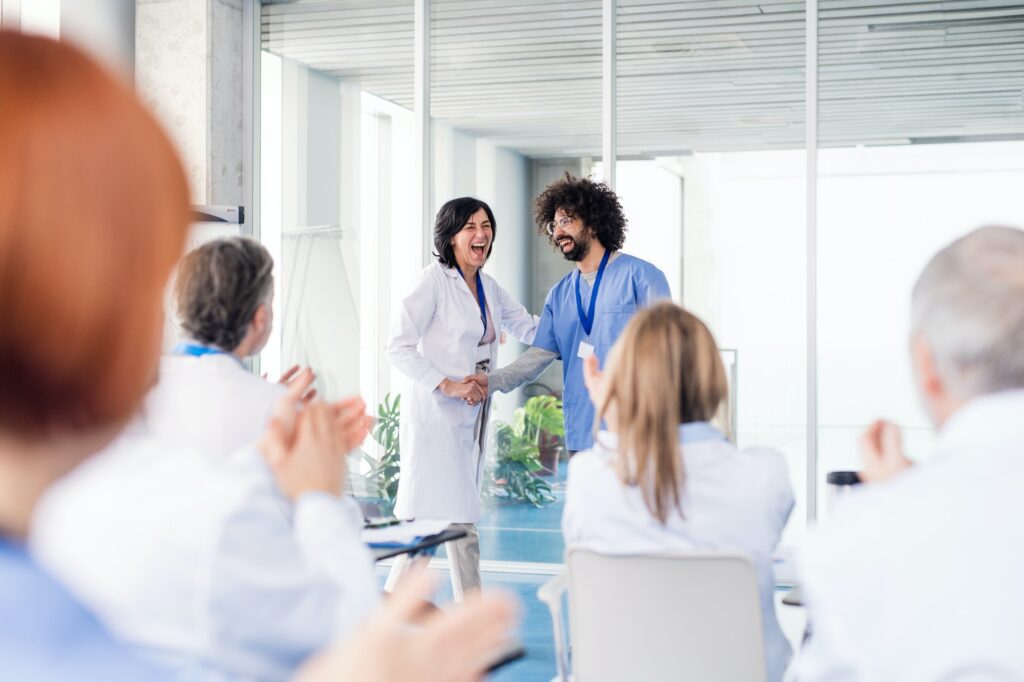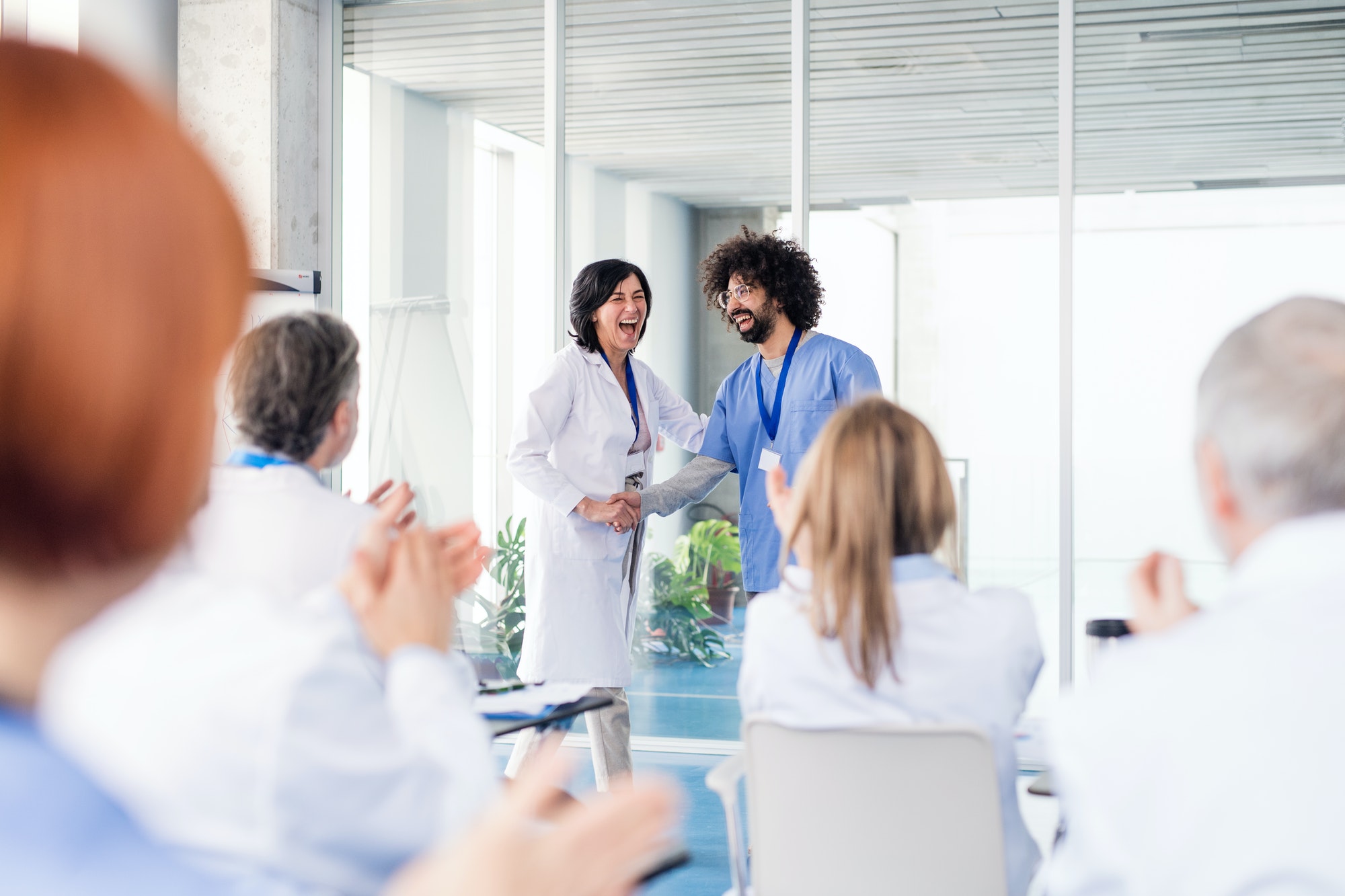 How long does it take to complete a medical degree course in Poland?
Becoming a registered doctor is the ultimate goal for every medical aspirant like you. The usual study duration for MBBS in Poland is 5 years, and one additional year for the internship.
This is the standard duration, followed by each and every university in Poland for a medical course.
As soon as you complete this duration, and graduate with a medical degree you'll be eligible to apply for a license to work as a doctor anywhere in the world.
If you want to work outside Poland, there are licensing exams you need to clear in many countries including India, the UK, the USA, etc.
But once you clear the medical council examination, you can work as a doctor in these respective countries as well. Degrees from any of Poland's medical universities are highly commendable and valued.
So, are you ready to study medicine at a medical University in Poland?
Open the gate of opportunity
Pursuing your MBBS in Poland is one of the best decisions you can make for your career.
The way the country has emerged as one of the favorite study destinations is amazing.
There are a lot of growth opportunities you will unlock after you complete your MBBS studies in Poland.
So don't just dream. Make your move now, because a lot of students are eager to grab this golden opportunity, and the seats are limited.
We at KCR can make sure you reach the best medical university in Poland so that you shape your successful career in the field of Medicine.
Consult our consultants at KCR today, and kick-start your journey.
If you have any doubts or queries regarding how to pursue MBBS studies in Poland or any other country, write them down in the comments below and our team will get in touch with you as soon as possible.
Open from 8am - 8pm Monday - Friday
Fill out the form below to receive expert advice and guidance.