Study MBBS abroad but for a widely accepted medical degree.
Why should you even consider the MBBS abroad option?
Suppose you are from India or studying abroad at a school under the CBSE syllabus. In that case, you, like any other student, will think about getting maximum better marks in the senior secondary board exam first. 
Beter marks obtained in the board exam will motivate you to sit the NEET test and pass with even better scores. Most would not have a firm plan of pursuing an MBBS Abroad; instead, to qualify to study medicine at one of India's few best medical colleges.
If you see the below-mentioned options after passing the NEET test, you will find the MBBS abroad option comes only last!
Apply to a government medical college.

Enrol in a private medical college.

Get ready to pursue MBBS Abroad.
You must try to get a seat at a medical college in India if you plan to practice medicine in India after. 
But who knows the blessed ones who get a place considering the more than a million aspirants every year and just 65-70000 total MBBS seats available in India through merit, reservations and management quotas?
Hence for those who cannot attend an Indian medical college and still want to pursue medicine, the only option is to study MBBS abroad.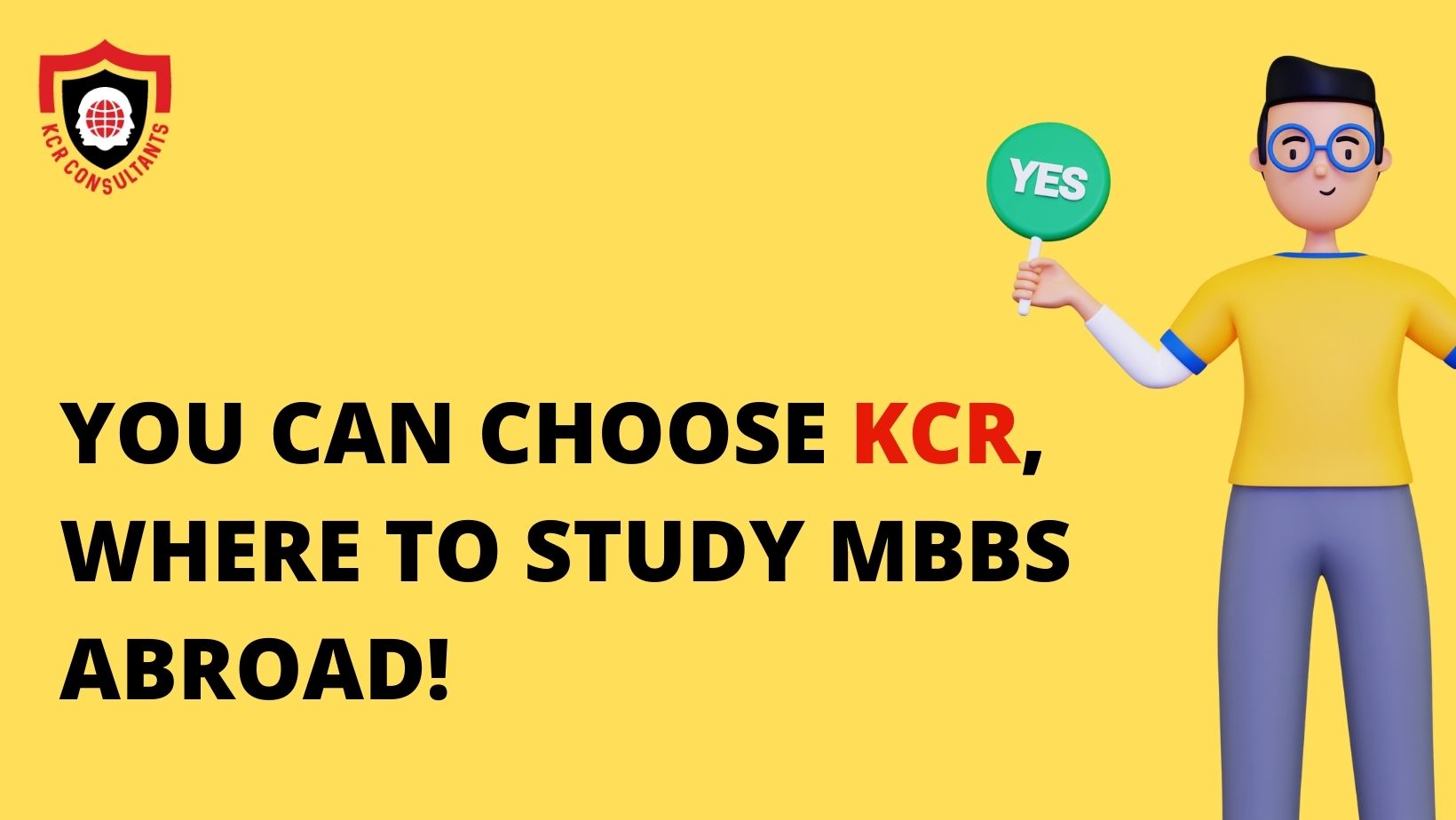 Is pursuing MBBS Abroad worthwhile in terms of quality and cost?
If you compare pursuing MBBS abroad with the medical colleges of India, either government or private, it outshines the other two options.
Most foreign medical universities accept international students as they have more seats than the requirements for domestic students. 
Many foreign universities act independently in accepting students as they go meritoriously irrespective of national or international students.
Many other foreign medical universities have government-permitted places for which the universities can accept international students.
In deciding on admissions, many foreign universities follow deadline dates and consider the completed only the completed applications. 
All the foreign medical universities go with published tuition fees, no additional monies charged.
Tuition fees in foreign medical universities are regularised and subsidised in many countries, making them affordable to international students.
Many countries offer affordable medical education, making studying MBBS abroad worthwhile. 
The above makes MBBS Abroad admissions straightforward. 
Average private medical universities in India charge up to INR 75 to 85 lakhs to complete an MBBS course under its management quota. At the same time, one can study MBBS abroad, especially in a country like Georgia, within INR 30-35 lakhs!
INR 75-85 lakhs budget is enough to study medicine at a medical university in a European Union member country like Latvia, Poland etc. 
The medical degree from these universities matches to that of the UK and Ireland in addition to across Europe!
Hassle-free MBBS Abroad admission procedures!
MBBS abroad is not necessarily complicated since it's a new country for you.
Many universities accept new applications without any entrance test from the university or the country. Foreign universities value the NEET test passed certificate while processing applications of students from India. 
Eligibility to study MBBS abroad
Remember, if you plan to return to your home country after completing your MBBS abroad studies to get licensed and practise in the hospitals as a medical doctor, you should have passed the NEET test before leaving your country.
But otherwise, one should pass the 12th-grade senior secondary school education examination with a minimum of 50% marks. Many European universities demand at least 70% marks.
Mandatorily the subject group should be Biology, Chemistry, and Physics. 
Some European universities ask for Mathematics as a mandatory subject. 
Requirements to study MBBS abroad
In addition to the above, one must have good communication skills to follow the MBBS abroad course. The language of teaching may vary from country to country. 
The medical course offered in English requires a 6.5 overall score on the IELTS test conducted in the academic module. Many universities would waive it if the high school education completed were in the medium English language.
A curriculum vitae and a valid passport are the other requirements to study MBBS abroad.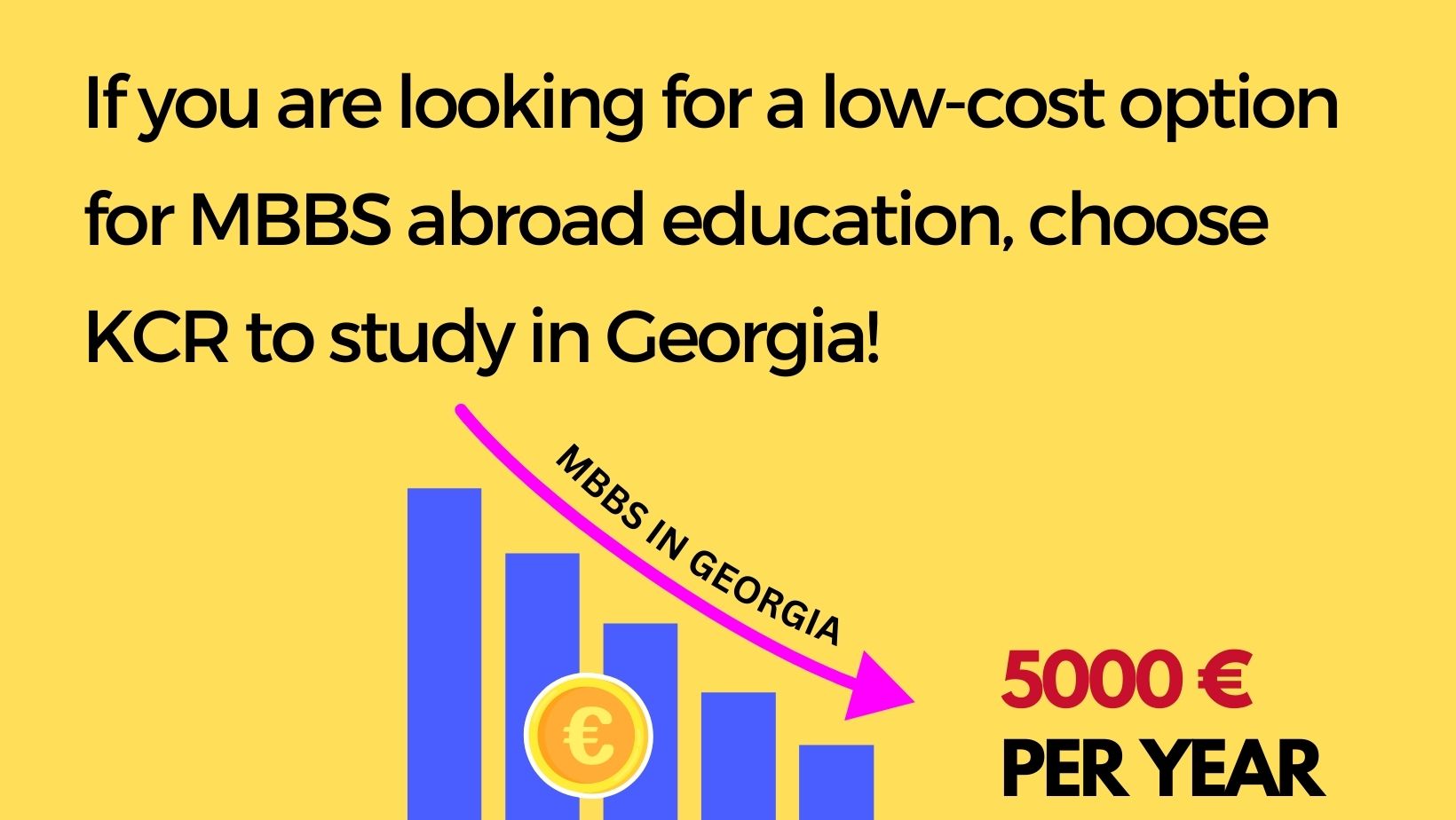 MBBS Abroad fees structure
The tuition fee structure for MBBS abroad varies!
The low-cost medical courses are available at medical colleges and universities in Georgia, charging 4000-5000 US$ per year.
Romanian media universities charge approximately 6000-8000.EUR per year.
Bulgarian universities charge 7000-8000.EUR per year.
Latvian medical universities charge 8000-12000.EUR per year. 
Medical universities in Poland charge approximately 7000-14000.EUR per year
An English-taught medical course in Germany costs 28000.EUR per year.
A few public universities in Germany charge 1500.EUR per semester, where are almost 30+ German public universities charge nothing as tuition fees for their five-year medical programme, which is taught in the German language. 
Which country is best for MBBS abroad?
Georgia is the better option to study medicine abroad if you are looking for a low-cost but accredited medicine course which is also accepted in the home country.
If the question is which country is best to study abroad, a country in the European Union is ideal. You can choose a country as your current qualifications and plan.
MBBS India Vs MBBS abroad
If the question is which is better, studying MBBS abroad or in India, it depends on the plan of the place of work. 
If the plan is to work as a doctor in India, the first choice should be to apply to an Indian medical college.
If you don't get a place in India even after scoring well in your 12th-grade exam, there is only one option besides abroad if you still want to be a medical doctor. 
If you don't like the admission system followed in India based on the NEET score at last, and that too on reservation and management quotas, of course, choosing to study MBBS abroad meritoriously is the better option.
After MBBS abroad!
After completing MBBS abroad, generally, students return to their home countries without even trying to register/get licensed as a doctor in the country of training. 
Many return even before collecting their degree and other supporting documents, thinking the university will send them anyway by email or post to their home address!
Back home, they must first prove that the medical studies they completed were per the norms and regulations set for foreign medical degrees by the National Medical Commission(NMC) to sit the medical licensing examination!
As per the latest NMC update, the medication education completed in a foreign land should be at least five years. 

The degree is accepted for medical licensing in the respective country.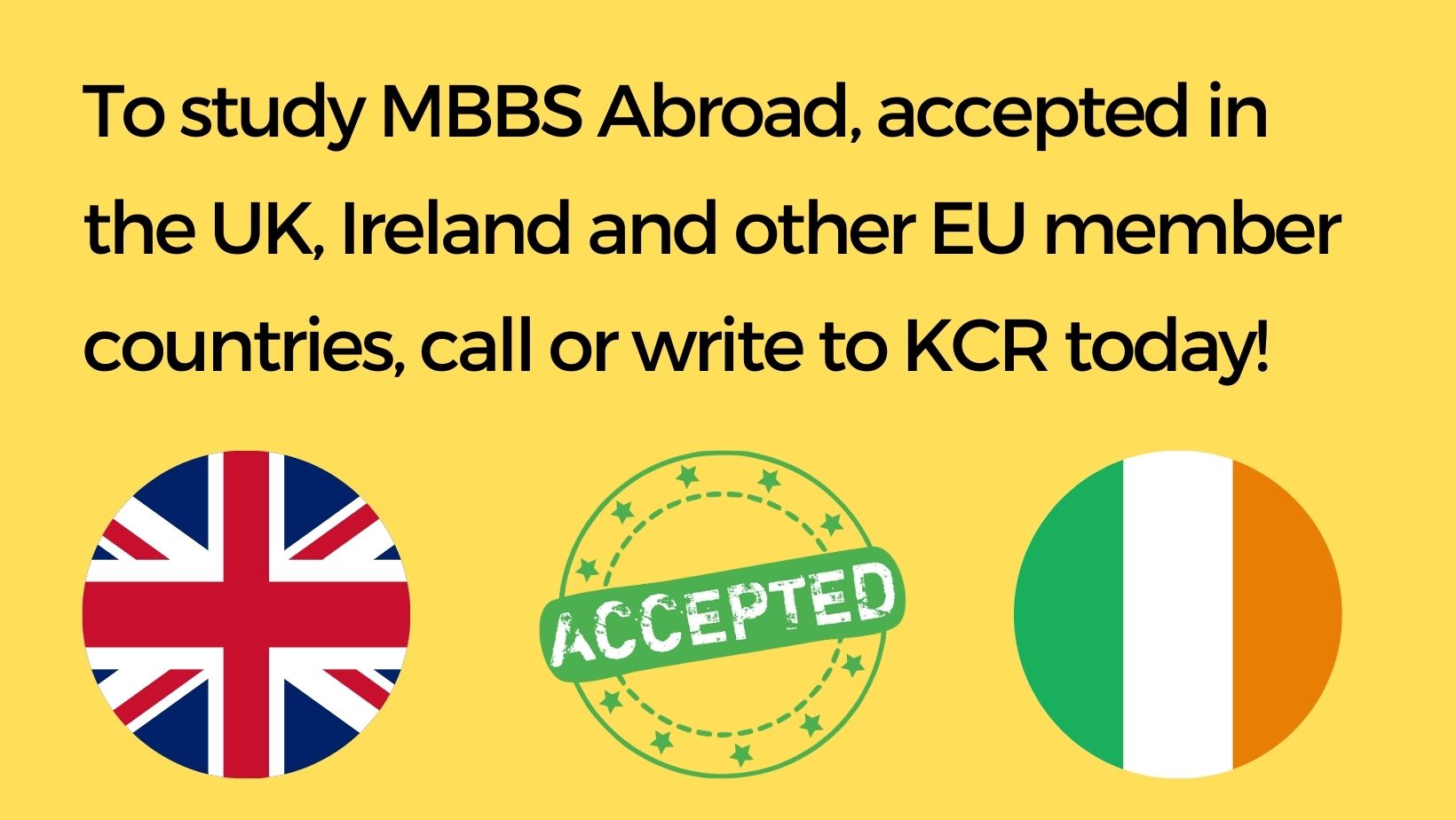 Open from 8am - 8pm Monday - Friday
Fill out the form below to receive expert advice and guidance.