MBBS in Ukraine – 2021 intake is still open!
Ukraine is one of the largest countries in Europe, it's famous for its black sea coastline, orthodox churches, and forested mountains.
Apart from these wonders, Ukraine is also known for the quality of education provided by the Universities in Ukraine.
Talking about medical studies, Ukraine could be a good option for many who look forward to pursuing medicine in an accredited and WHO approved university abroad, and at the same time at an affordable cost!
There are many well-known universities offering MBBS studies in Ukraine – get started and build up here for a distinguished career in medicine in the future!
Top reasons to consider Ukraine for MBBS
Some reviews stress Ukraine as one of the best countries abroad to pursue MBBS. Why? 
Let's find out by going through the reasons, that will help you decide, why you need to choose MBBS in Ukraine over other countries:
Compared to other countries, most of the universities in Ukraine are government universities.
The Government medical universities in Ukraine are 150-250 years old. 
You'll receive the best quality education in Ukrainian medical universities. With a sound foundation and establishment, these universities are ranked among the top universities in the world for medical education.
Years are not just numbers sometimes; with time & experience, technology, and innumerable researches these universities have built up to offer high quality education in various medical subjects. 
Not only the universities, but the Ukrainian government is also prone to provide high quality medical education in Ukraine.
Ukraine is known among medical education aspirants for low-cost MBBS studies. Generally, students from many countries generally leave the plan for medical education just because of the high cost involved, but that's not the case in pursuing MBBS in Ukraine. 
Despite the low-cost admission, the quality of education provided is not compromised at all in Ukrainian medical universities. Hence medical education in Ukraine has a big name among aspirants from around the world.
Language is not a barrier to study medicine in Ukraine – even while the country has its own official and spoken language, pursuing an MBBS course in Ukraine is possible, entirely in the medium of English.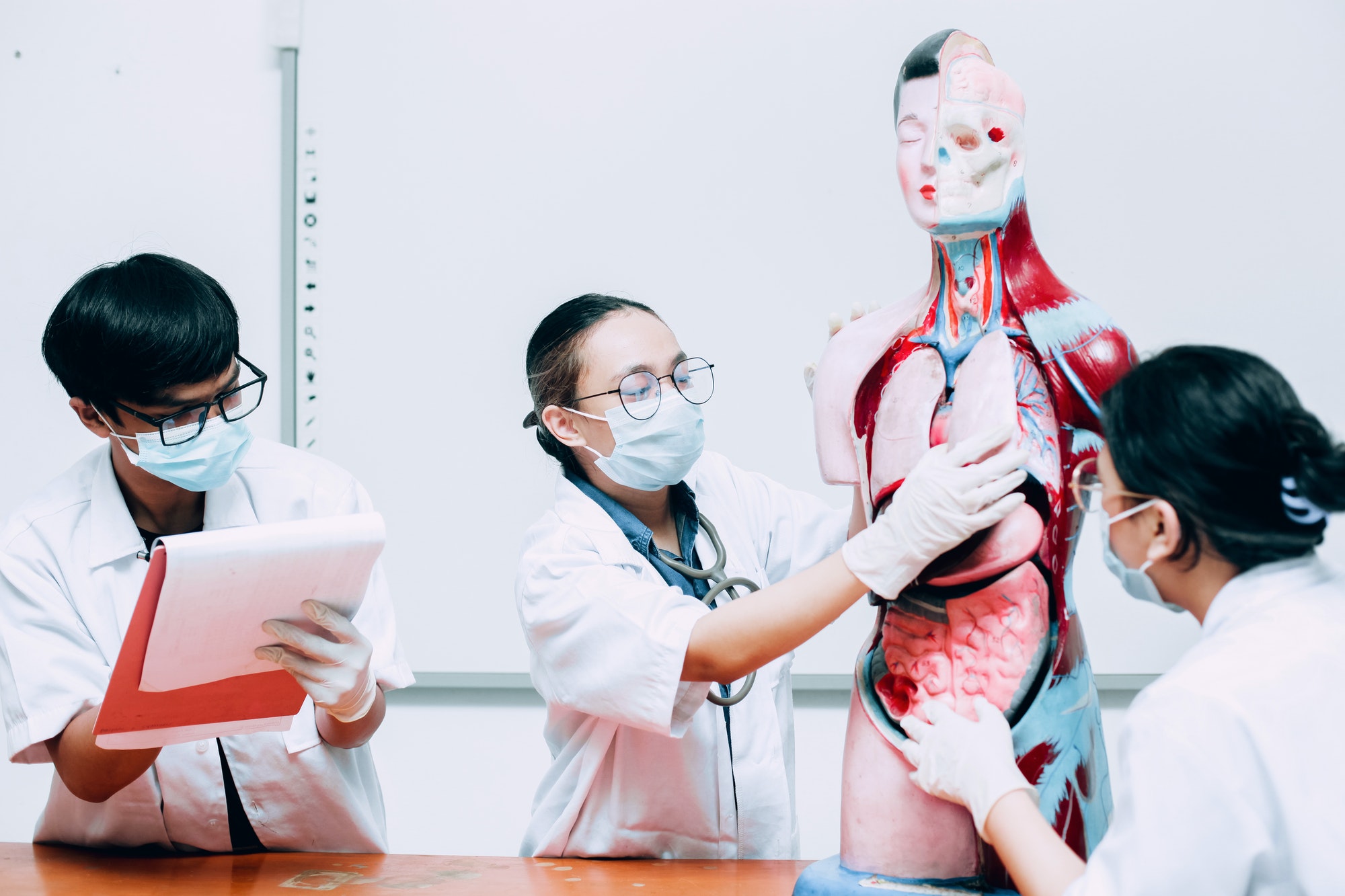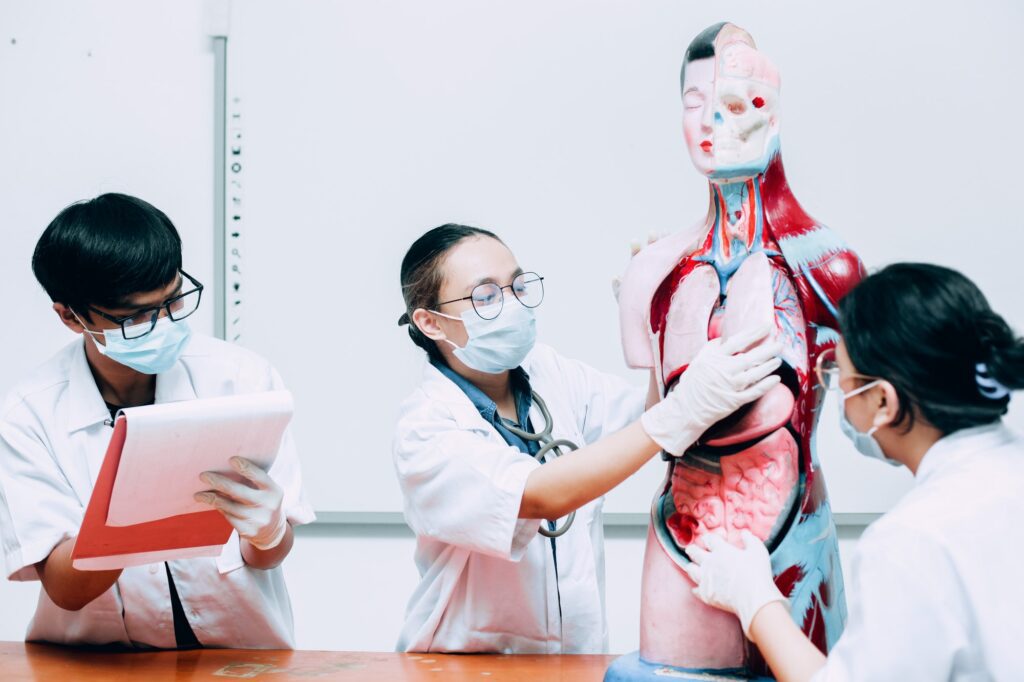 Unlike the other similar countries that offer bilingual courses, you will not have to face the language issue here in Ukraine.
The course is English taught, in the medium of instruction is English, but you will anyway start learning Ukrainian linguistics in order to communicate while living in Ukraine, and that will help you especially during rotations and internships.
The best part about getting admission to Medical College for MBBS in Ukraine is that foreign students are not required to go through an entrance exam or tests. Instead, the admission procedure is solely based on your 12th grade marks.
Almost all the Government medical universities in Ukraine demand a NEET test passed certificate from students from India.
NEET test passed in India is the proof of one's aptitude for pursuing an MBBS course and ultimately to become a medical doctor or Physician.
Therefore when you return to India after completing an MBBS abroad, for you to be admitted to the licensing examination, you will be asked for evidence of a NEET test passed before you started your MBBS studies in the Ukrainian university.
All the Universities offer on campus accommodation, hence the stay in Ukraine doesn't seem to be a problem for foreign students while on their medical education in Ukraine.
Generally, the hostels and accommodations provided by the Ukrainian universities are furnished with all the basic facilities.
A reasonably good standard of living is maintained and demanded in the hostels as students from all over the world live together. An opportunity indeed to get exposed to different lifestyles, and making new friends who come from different parts of the world.
Talking about everyday needs just like washing and gymming, you need not worry about that. University hostels have a common laundry, which may be paid for sometimes, and facilities for sports.
Hostel accommodation in Ukrainian medical universities has mess facilities as well offering quality food for all three times. One can book food for a month or for the whole year here in the mess.
Along with your everyday classes, you will also get many other extracurricular activities. You can take part in co-curricular activities organized by the University where you can join any club of your choice. 
All this is done to make sure you don't stress out. Already staying away from home and being in a completely different country can be a lot for a normal student.
Taking part in these extra-curricular activities will not only help you have all-around development but will also help you make new friends. Isn't that positive?
You will be glad to know that many universities in Ukraine have visiting professors from the USA, Canada, UK, and Europe. 
These kinds of live sessions provide students with the opportunity to open up with their doubts and also get assistance and guidance for the right direction of studies. 
To sum it up, while pursuing MBBS in Ukraine, you will be getting the European standard of education at a pretty affordable Tuition fee and cost of living .
The popular Medical Universities
| UNIVERSITY | FEE PER YEAR | HOSTEL/YEAR |
| --- | --- | --- |
| Kharkiv National Medical University | | |
| V.N. Karazin National University | | |
| | | |
| National University Shevchecko | | |
| Bogomolets National Medical University | | |
| Poltava State Medical University | | |
| Livi National Medical University | | |
| Vinnitsa National Medical University | | |
| | | |
| | | |
| Ternopol Medical University | | |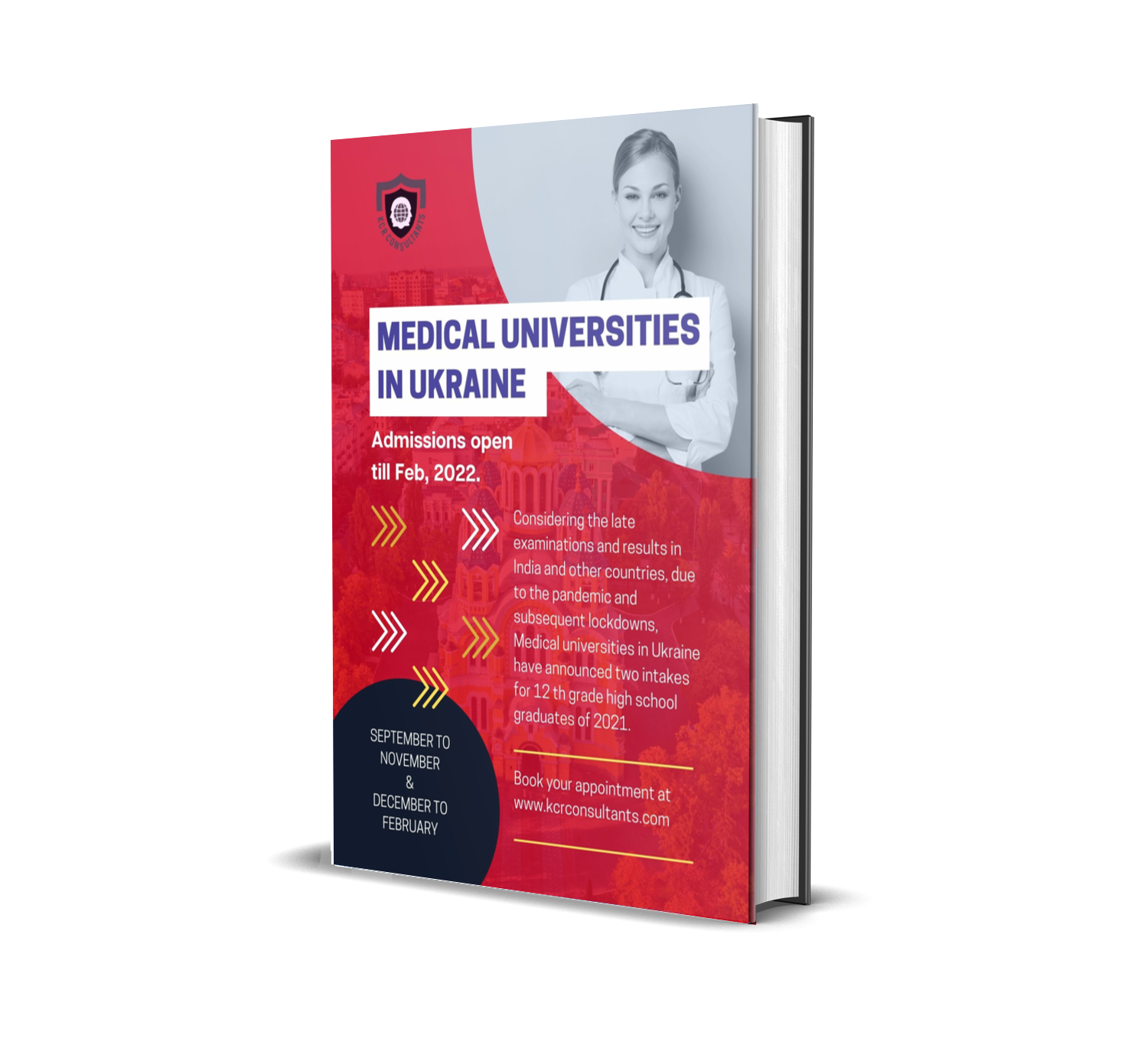 Ukraine Medical Course Booklet
2021-2022
Your file is downloaded 🙂
Studying MBBS in Ukraine-Indian point of view:-
The few most common reasons among Indian Medical students behind pursuing MBBS in Ukraine:
It's their dream to study medicine, and become a medical doctor in the future.


It's quite difficult to get an admission as for approximately 65,000 places to study medicine, 12,00,000.aspirants compete through the entrance examination called NEET, and various other reasons.


Their family cannot afford/don't want to spend a lot of money to study for the medical education of their child.


Whereas the cost is affordable, the universities have experience teaching medicine for 100-150 years, the application process for admission and visa are not any headache in Ukraine, no entrance examinations, essay writings, personal interviews, etc.


University hostels and facilities are a mess inside the hostel, all in one place, and thus find it safe.
Here the reasons are explained one by one.
Budget  
MBBS studies in Ukraine are very affordable, one can complete the 6-year course on a budget of around 33,600.$ (25 Lacs INR) including the expenses like a hostel, tuition fees, etc.  
Talking about the cost per year, it is nearly 5400.$ (4 Lacs INR ), which is very pocket friendly, especially when compared to MBBS studies in other countries.
Government University 
The best part about pursuing MBBS in Ukraine is that the maximum of the Universities here are Government Universities. 
It has a long list of Government Universities including the State Level and National Level Universities. 
It's really easy to get admission to any  Government Medical University in Ukraine that offers great quality medical education.
Faculty
The student to teacher ratio in Ukraine is 15:1, which means for every 15 students there is one teacher. 
The faculty is highly professional and qualified. Most of the faculty members are Ph.D. They not only teach well but offer moral support also to students who are new to the country and without their parents and friends.
Quality 
Medical universities offering MBBS courses in Ukraine are regarded highly in terms of quality education and infrastructure. Universities in Ukraine strictly follow the BOLOGNA process, which demands to maintain high quality education which is at par with the universities in the other member countries.
The universities also keep the MBBS syllabus and curriculum updated to match with the latest trends in the rest of the world, without compromising on the basic provisions.
Language 
Foreign students can choose to study the entire 5-year course in the medium of instruction of English. Therefore it's not necessary to attend a foundation year course in Russian or Ukrainian language, which makes the course duration 6 years.
However, students are offered local language learning provisions while on the MBS course, and that they can easily communicate with the local community while in Ukraine. 
This helps them a lot in their clinical studies and rotations, to understand the communication between doctors and patients, and also while attending internships after the course.
So should you consider MBBS in Ukraine?
Let's get some deeper analysis and dig out some key information to help you choose the best.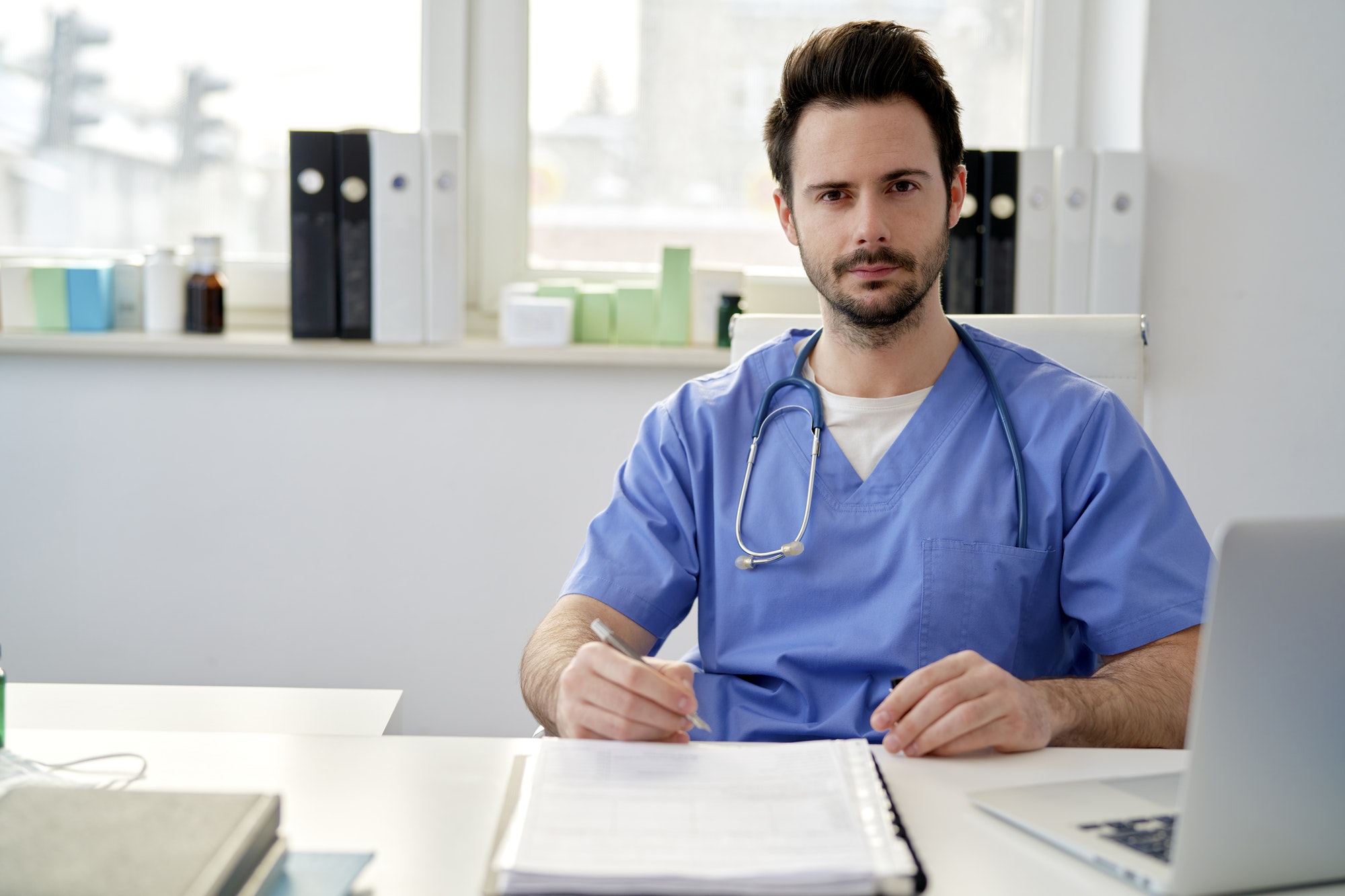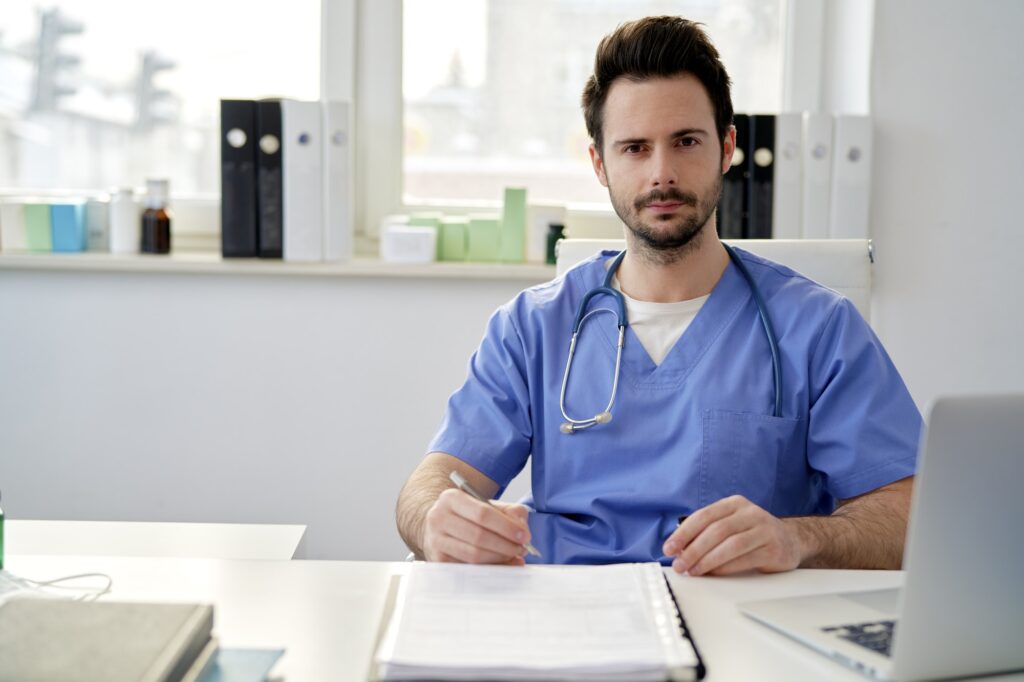 Getting started with basics:

Eligibility
Students must have completed their higher secondary education in their home country, from any recognized Institution with a minimum percentile of 50%.


It is mandatory for students to have studied physics, chemistry, and biology with English as the major subjects in 12th grade in the school.


One should be at least at his / her 17 as per the WHO regulations to qualify to apply for medical education, and below 25 years when applying for admission as per many medical universities in Ukraine.


Indian students need to qualify with the NEET exam passed to pursue MBBS in Ukraine.
So it is not that hard to check your eligibility to study medicine in a Ukrainian medical university!
Documents required for an admission letter
Initially, the scanned copies of the below are enough;
10th and 12th grade school certificate and mark sheet.
Birth certificate of the student.
Passport with at least 18 months validity
NEET certificate ( for Indians)
For visa
The visa office is situated only in New Delhi, attached to the Ukrainian Embassy.
You will need to arrange your documents as mentioned below, and that's only after your admission is received and confirmed by the concerned university. 
20 passport size photographs
An official invitation letter was issued by the respective Medical University.
Legalization of all documents by the Ukraine Embassy.
HIV test reports by an authorized  Doctor or hospital.
NEET scorecard.
Bank account statement or Bank letter
Sponsorship letters from parents, if applicable.
Affidavit of no objection from the parents
Courses provided and their duration
The below are the courses that you may choose to study in a Medical university
Bachelor of Medicine (6 years)
Bachelor of Surgery (6 years)
Pediatrics (6years)
B. Pharmacy (5 years)
Bachelor of Dental Surgery BDS (5 years)
Nursing course (4 years)
Prosthodontics (2 years)
Bachelor of Medicine and Bachelor of Surgery, MBBS, is the most frequently opted course preferred by most. 
The medical course is divided into two parts:
The first two years are for classroom studies, and are termed as pre-medical courses.
The second part is a 3 year clinical course. This includes mostly rotation and practice.
After 5 years the 6th year meant for internship
Post-graduate training programs
If you think about a PG in medicine later, you may choose to study that in a Ukranian medical university, in the field of medcine of your choice. Whereas it not that much easy in the home countries for many!
Master and Ph.D. Courses
Clinical Research
Post Diploma and specialization for Doctors.
If you are about to shortlist some universities, you need to consider some important facts. They are listed below:
If you are an Indian then choose only MCI recognized Medical Universities for MBBS in Ukraine.
The ranking that you get to see online is not at all the right criteria for selecting the university, always check the FMGE result.
Check the FMGE or MCI screening test passing percentage before choosing any college abroad.
Choose a college where the FMGE result has been more than 25% at least.
Consider these points and you will be able to find a suitable college for yourself, that fulfils your needs.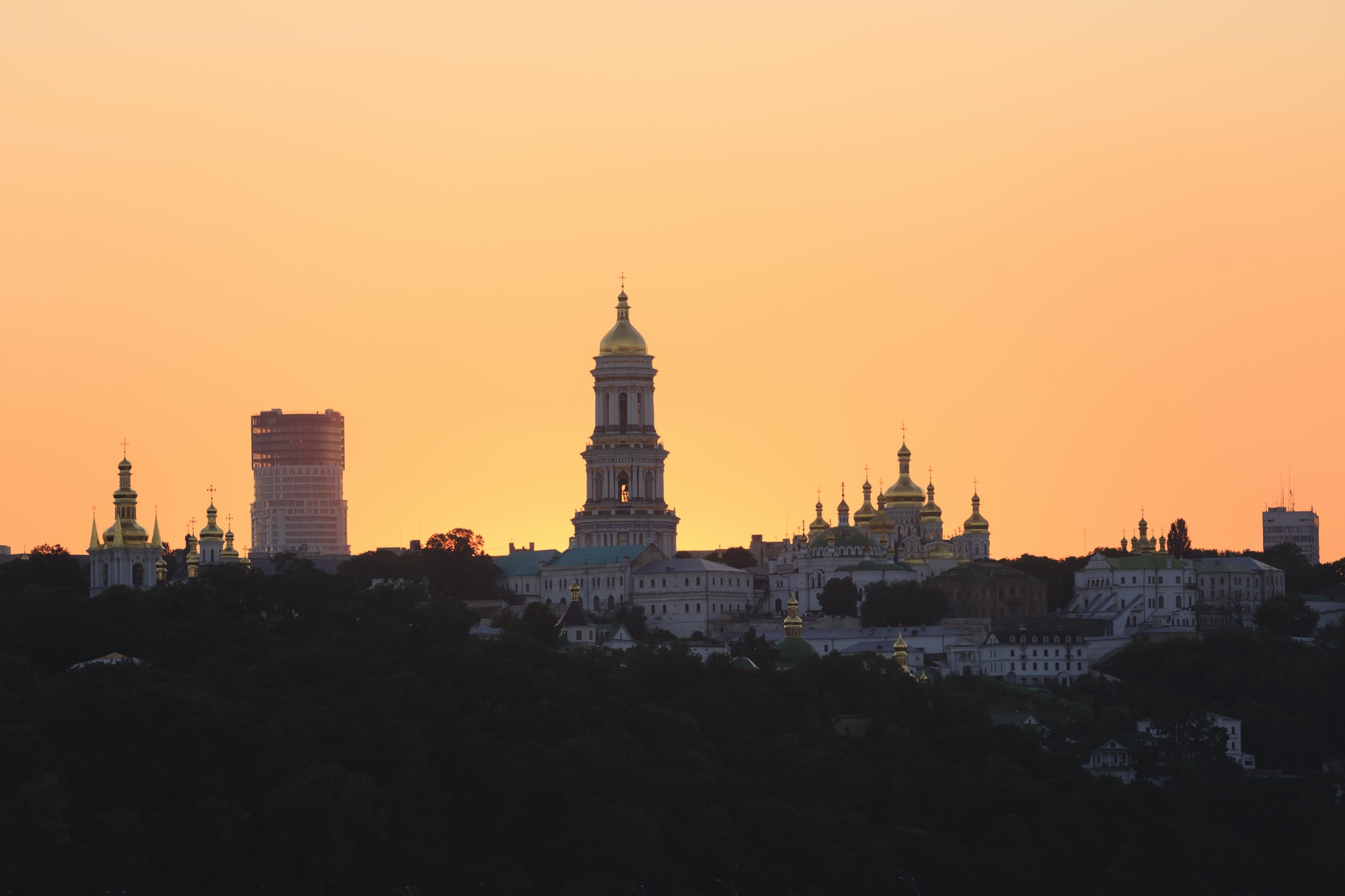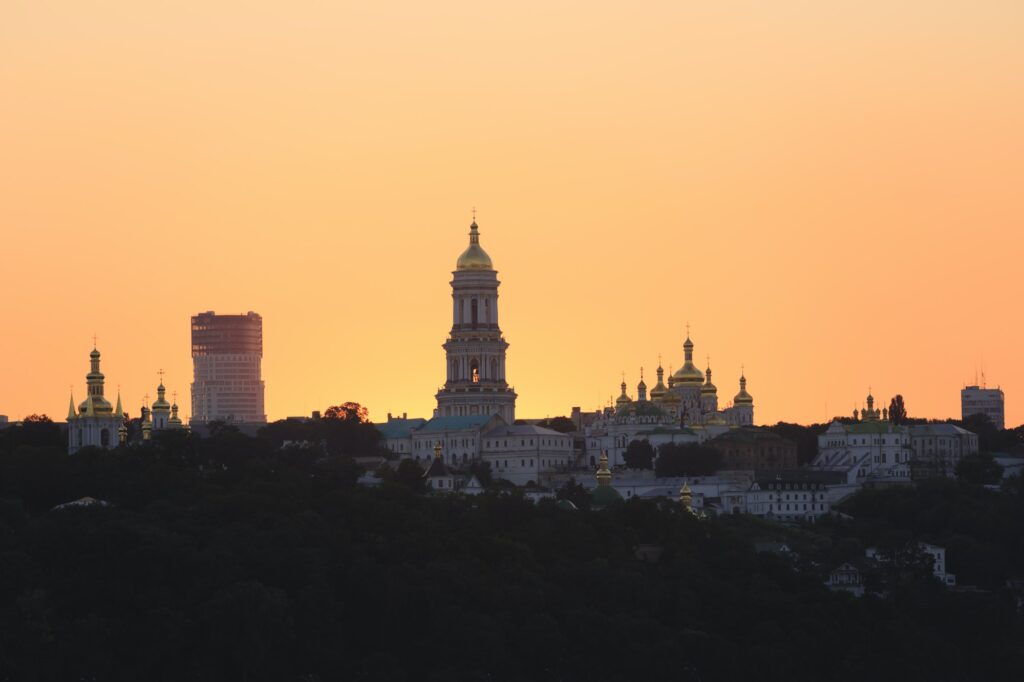 Know more about:-
Admission 
As mentioned, the admission process is straightforward. You may get in touch with one of our consultants at KCR CONSULTANTS for further assistance to choose a suitable university in  Ukraine.  
Admission procedure
In order to get admission for MBBS in Ukraine, the student must have to fulfill the eligibility criteria. Scan your qualifications listed above and forward them to

[email protected]

 as the first step.
After forwarding your qualifications, there will be a counselling session. This is done over a phone call, a video chat, or an online chat or in person if that's convenient to you as well. All the doubts are discussed and clarified here before going further.
Remember, the admission depends on the student's academic performance meeting the basic marks requirement and also based on a first come first serve principle.
Once the documentation is done you will have to fulfill the necessary procedure for a seat booking. 
Finally, you will receive a confirmation letter of admission from the university, followed by an invitation letter.
Then the process of applying for a visa and ticket booking will be carried out with our assistance and your timely cooperation.
Once everything is sorted you will fly to Ukraine. The baggage limit is 30kg check-in and 7kg cabin baggage.
On landing in Ukraine, you will be received and assisted by our associate company based in Ukraine.
On reaching the university you will be shown your accommodation and finally, after paying your first term tuition fees, you will be able to start the journey of your medical studies, MBBS in Ukraine!
Cost of living
Ukraine can be considered budget-friendly. Everything is available at a low cost, whether it is food items, clothes, tourist spots, etc.
Hostel
Hostels are provided to the students within the university campus at a lower cost. The university hostel costs around 1,000.$ per month. It may little less or more in certain cases depends on the location of the university and facilities offered in the hostel room.
Food
Money spends on food is the most important part of the cost of living apart from the accommodation.
in fact, it's very easy to calculate, use the simple method that it could be almost the same amount of money that you pay for your hostel accommodation. This feedback is collected from the students who already lived and also those who are living there currently! Hence you may consider while making a calculation while in the process of deciding about Ukraine to pursue your MBBS studies. 
Books
As mentioned above Ukrainian universities are very old and experienced, 100-150 years, have a long history of numerous research done on their campus, and reports are published every now and then.
Ukrainian libraries have enough books for their students. Textbooks are provided, every semester, by the University library, without charging any extra money for it.
Travel Within the City
Travel cards are issued by the universities which costs you 5.4$ per month with which you can access the public transport of Ukraine.
Around the country
You will get a 40% discount on the ticket prices of the public transport being a university student.
International travel made it easy for students in Ukraine
You can also enjoy the benefit of an international student card in Ukraine, it is issued right after your admission to any of the medical universities in Ukraine, you'll get a 30% discount on international flights from Ukraine using that card.
Culture 
Ukrainian customs are heavily influenced by the eastern orthodox church and traditions from Slavic mythology. 
Because of the country's location, its culture has been influenced by both Europe and Asia. 
Ukrainian culture is a composition of material and spiritual values. In most aspects, the quality of life in Ukraine remains high. However, for Ukrainians, it is a world of sharp contrasts between the rich and the poor. Because the country is fairly affordable, people tend to have a comfortable standard of living, travel, and enjoy the many leisure options the country has to offer. 
The communities are big enough that you will never feel lonely or isolated. And, of course, Ukrainians have a reputation for being friendly.
Travel 
Ukraine stands as one of the cheapest countries in terms of the cost of living in Europe. Ukraine is named one of the most affordable countries in the world for studies s well as the living. So no matter how tight your budget, you can still manage to go out or plan vacations in Ukraine without spending much.  
Geographically, Ukraine is a diverse country with a lot of things to see and do. 
Winter can be spent skiing in the Carpathian Mountains and enjoying their impressive views. Not just this you can also try out some traditional mulled wine after having a hard day in the snow. 
This will warm you up during cold Ukrainian winters. The restaurants that serve the traditional wine are located on the top of the mountains itself.
The weekends can be utilized well by visiting Ukrainian cities, castles, and ancient ruins. They not only provide you with knowledge but also act as a stress reliever and refresher.
Don't forget that Lviv is a must-visit Ukrainian city! The Spirit of Lviv makes you feel like you are lost somewhere in the 18th century.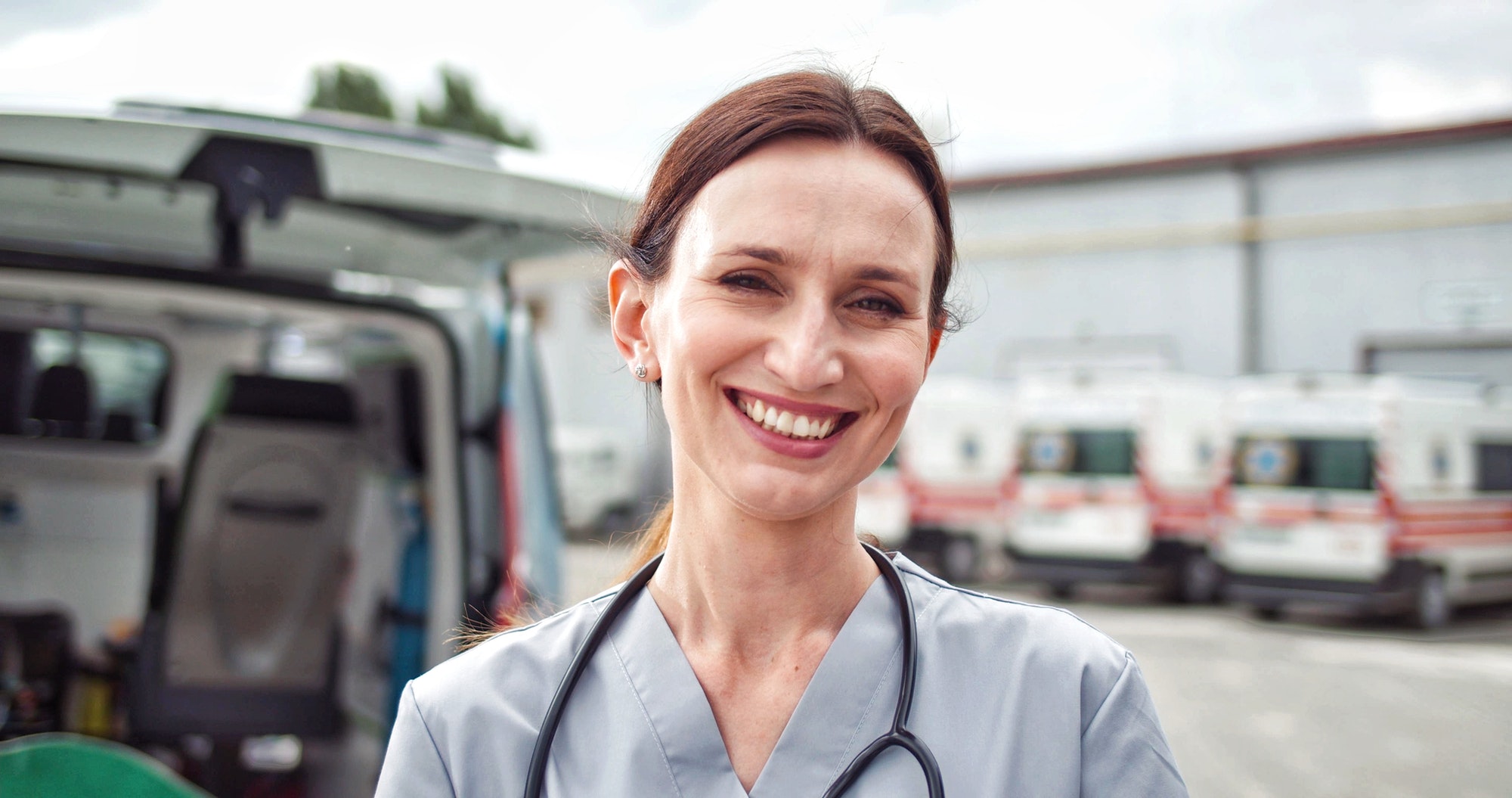 Scope of studying MBBS in Ukraine
Many students are stuck at a point where they don't realize what they are supposed to do after attaining a degree. 
A MBBS degree from Ukraine is a prestigious qualification itself. Being accepted worldwide, one can practice medicine anywhere across the globe. But still choosing what's right for you has to be a priority. 
So it is always recommended to have a look at all the available options after completing your MBBS in Ukraine. Let's discuss them.
Practice in Ukraine
Settling in Ukraine and pursuing your PG from there itself can be considered a good option after doing MBBS in Ukraine. 
Now that you have already spent your 5 to 6 years in Ukraine you will be comfortable pursuing the PG there. 
Since maximum knowledge after graduation is practical and Ukraine is working hard and fast to upgrade its technology to the latest trend. 
This will provide you global exposure and you will get to learn to handle the most advanced technology. Although language can be a barrier, let's not consider it because you have already spent your 5 to 6 years among the commoners of Ukraine, so by now you must have had an idea about how the local language works. 
Many candidates choose this option and consider it worth trying.
So it's strongly advised to get register in Ukraine, as the place of training, before leaving for your country even in case you make a decision to return immediately. 
Scope in India
If you wish to come back to India and start your medical career, then it can turn out to be a good option. 
The only thing you need to keep in mind is that you will have to clear the FMGE/MCI screening test before starting your practice. 
Medical Council of India screening test (MCI) is also known as the Foreign Medical Graduates Examination(FMGE) which is conducted by the National Board of Examination India. 
It is conducted twice every year in June and December on the third Monday or Tuesday. Any student who has pursued medical education abroad is supposed to clear the exam to practice medicine in India. 
This examination was started in 2002 as a qualifying examination for all Indian students getting a medical degree from abroad. 
Here are some facts to know about this exam:
The exam is conducted twice a year.
The mode of examination is online.
The question mainly comprises the objective type.
The total number of questions asked is 300.
The total number of papers is 2 and is carried into sessions one is morning and one is evening.
Each paper constitutes 150 marks.
The whole 5-year graduation course is considered being the syllabus of the examination.
The language of the paper is English.
There is no limitation on the number of attempts.
The student is eligible only if he or she is an Indian student or an abroad return Indian citizen.
The examination fee is 5500 INR, and this is non-refundable.
These were the details to be known about the exam. The actual problem that leads to the failure of maximum students in this exam is the perception that it is tough. 
Students assume that the exam is going to be very hard to crack and that somehow leads to their failure. So all you need to keep in mind is that proper dedication and hard work pay off. 
The exam is only based on checking your basic knowledge in medicine as a medical graduate wishing to get licensed to practice medicine in India. 
So keeping the myth in mind thinking MCI screening is very tough doesn't help. 
Start preparing right from the first year of your graduation, when preparing for it afterward, keep your mind clear and focus on the topics that matter the most. 
Since this examination is an objective type, you need not go in-depth on the topic. Study just the way you do and avoid listening to other negative comments or experiences. It is never too hard to crack if you are dedicated and determined. 
Practice in the US
Because of its innovative approach towards career building, the US is considered one of the most attractive options to practice medicine abroad. 
You will be required to clear the United States Medical Licensing Examination to qualify to practice in US hospitals as a physician or pursuing your specialisation.
The entrance exam entitled USMLE is a three-step medical licensure procedure.
It is a professional exam sponsored by the federation of state medical boards (FSMB) and the National Board of medical examiners (NBME). 
There is no particular age group to appear in this exam. 
The USMLE's three parts are;
A written examination that could be written anywhere, in the 1st Stage of the examinations.
Step 2 has two parts;
1- CK (clinical knowledge) – A written test again, could attend while staying in any country
2- CS (clinical skills) – Clinical knowledge test is conducted only in the USA, and an invitation is received by those who pass the knowledge test.
3 – Residency – those who pass will be considered qualified to attend a residency programme anywhere in the USA. It's an on the job training on monthly stipends or salaries offered at a recognised hospital. 
The duration of the residency depends on the field of medicine chosen; it could be 2-5 years.
Medical career in the UK
The professional and linguistic assessment board (PLAB) is a two-part assessment conducted by the General Medical Council of the UK. 
This offers a platform for international medical graduates to prove their knowledge in medicine as a medical graduates and work skills to practice as a physician in hospitals in the UK. 
International graduates from non-European countries or graduated from a non-European country are required to pass the PLAB 1 & PLAB 2 to be considered qualified for a UK medical license. Being a registered medical doctor in the home country or the country of training is a must.
PLAB 1 could be written in any approved center in any country but the UK is the only country where PLAB 2 examination is offered.
It may take two years for the result after writing the PLAB 2 examination.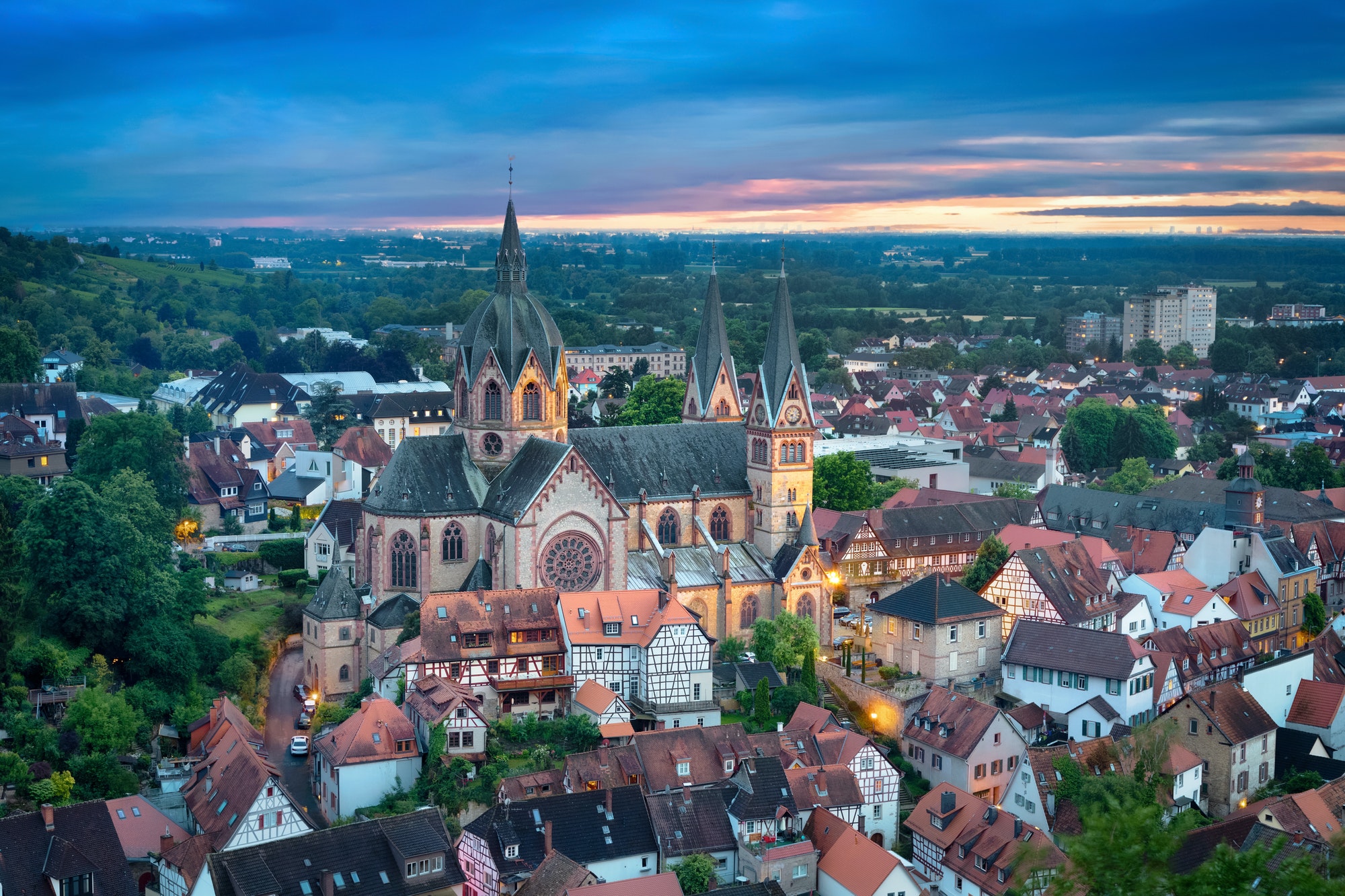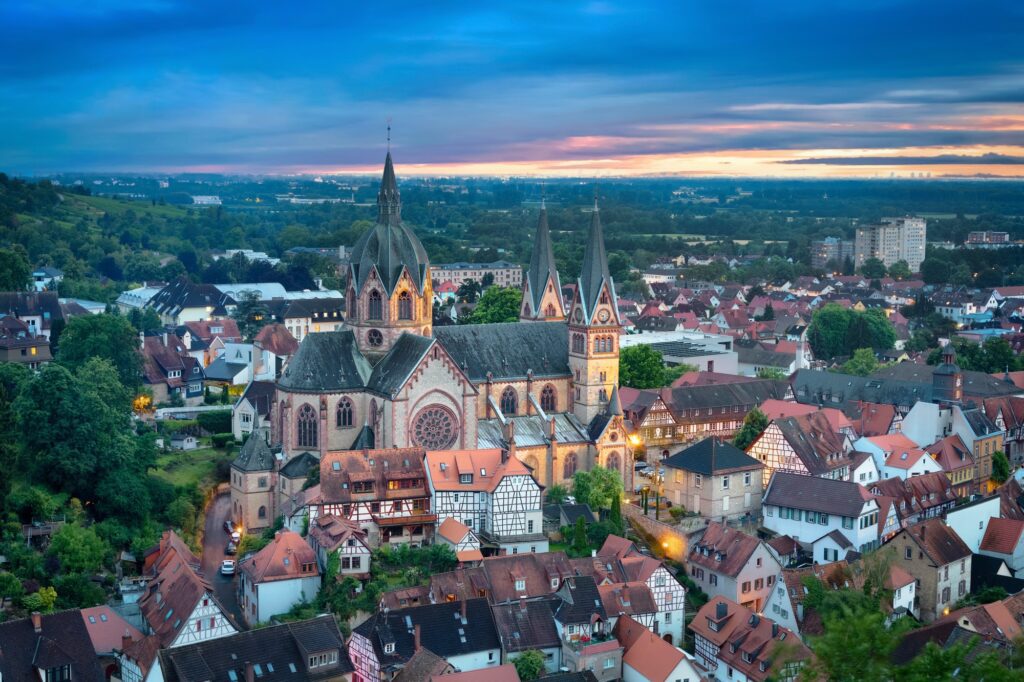 Settling in Germany
Out of all other countries in Europe, choosing Germany can turn out to be a smarter decision. The reason behind is, Germany has an acute shortage of health care professionals, especially medical doctors. Doctors' starting salary in Germany is high and are paid well throughout their careers. 
International doctors especially from non-European countries are permitted to work for 2 years under a temporary license before passing the German state licensing examination.
Those who have a plan to work or pursue their PG in medicine in Germany may start learning German even while in Ukraine, and achieve better proficiency by the time you complete your medical education in a Ukraine University. This will save a lot of time and also make you confident.
A career in hospital management
We all know that hospitals are among those places that never get free from people visiting for one or the other reasons. Hospital management is very important in a hospital setting. A degree in medicine is or medical related field offers a better career opportunity to get employed in hospital managment in case of any problems in clearing the licensing examination to become a medical doctor.
Make your move
Ukraine is a diverse country. Ukraine is also one of Europe's unexplored treasures in terms of living and education.
Remember, there is no one who can make a better choice for you than you yourself. All the suggestions are to make a choice but, only after collecting all the relevant information and analyzing the facts and figures. MBBS in Ukraine is and should be an ideal choice for aspiring Indian students who really want to make their career in medicine, abroad.
Usually, people try to impose their experience rather than sharing it. Remember, everyone has their own point of view. So the only person left to make the best decision for you is you? 
With the right guidance and information, you can choose the best.
Open from 8am - 8pm Monday - Friday
Fill out the form below to receive expert advice and guidance.