Unlock Opportunities with B1 German Proficiency – Applications Now Open!
Aspiring applicants with a passion for healthcare and a B1 level in German, your path to an international career begins here! KCR CONSULTANTS is thrilled to announce the opening of applications for the March 2024 Nursing Ausbildung program in the historic and vibrant city of Magdeburg, Germany. This is your chance to blend medical language proficiency with practical training in advance in one of Europe's most esteemed healthcare systems.
Program Overview
This dynamic program offers a unique blend of language education and practical nursing experience at the beginning of September. Accepted students will:
Start with a free Medical German language course two days a week.
Engage in practical, hands-on nursing training for three days a week.
Receive a financial stipend throughout the training period of March-September 2024 and continue during the Ausbildung, which starts in September!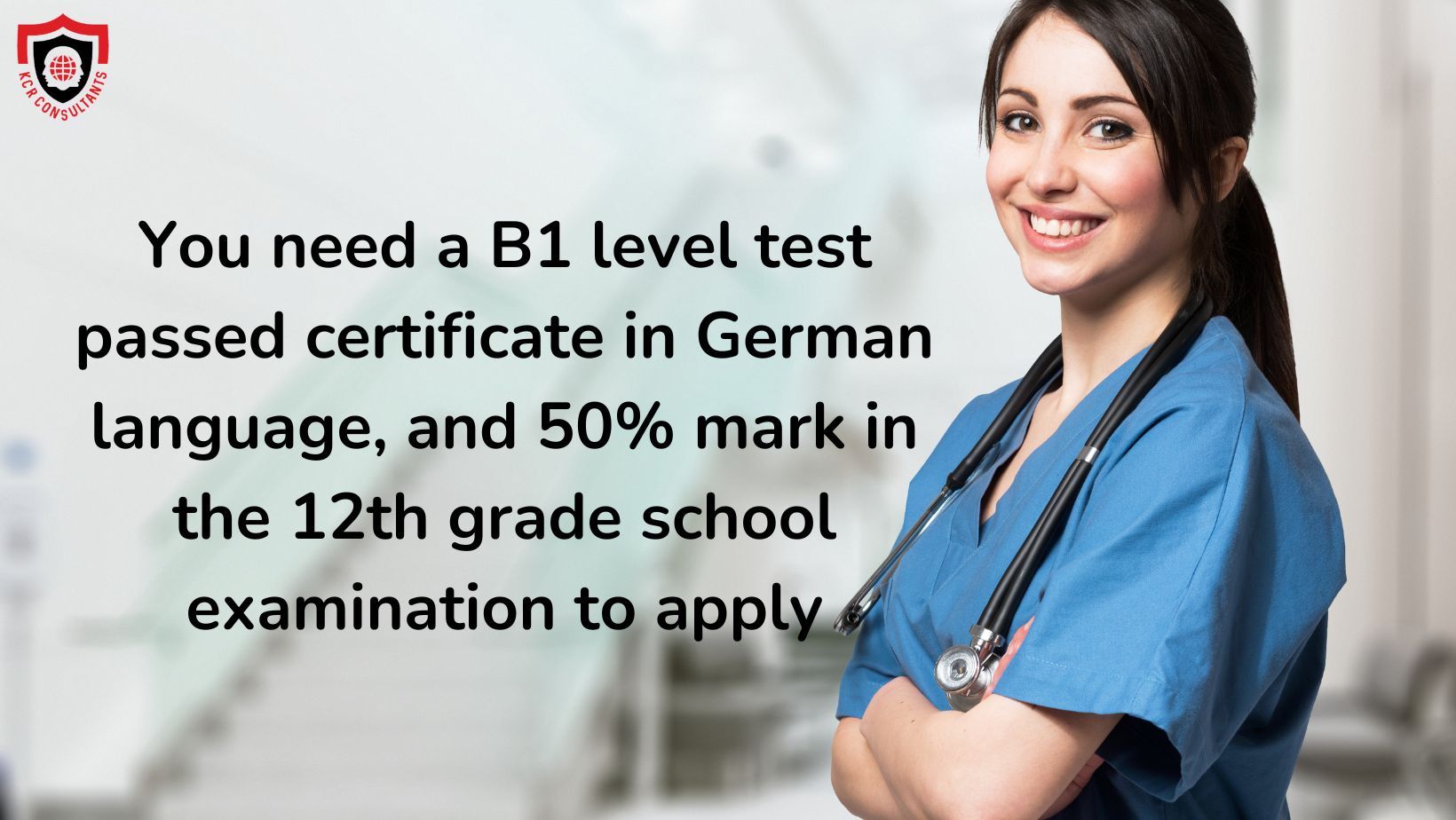 Eligibility Criteria
Completion of 12th-grade examinations with at least 50% marks.
Proficiency in the German language, with a B1 level certification.
Openness to students from all educational backgrounds.
Key Benefits
There are no tuition fees for the language courses provided in Germany.
A stipend to support your living expenses, even attending the medical language and pre-training.
Comprehensive pre and post-arrival services to ensure a smooth transition.
Application Deadline
Don't let this opportunity slip away! Interviews with healthcare settings are scheduled to occur in 10 days. Apply immediately to be considered for this transformative educational and professional journey.
Ready to start your nursing career in Germany? Apply Now and secure your place in Magdeburg's March 2024 Nursing Ausbildung program. Let KCR CONSULTANTS guide you towards a bright future in healthcare.
Related Article