Language Training And Test Preparation
Language Training & Test Preparation
Language training & Test Preparation should be considered as two different things. The duration and the intensity of language training depends on your actual requirement. Whereas, the preparation is entirely depended on what level ( band / score) of the test you are planning to sit.
For example, a person applying for a dependent or settlement visa requires just 4.5 in the UKVI life skills test. Whereas those who wish to study a master level course requires you to score at least 6.5 and that too in an academic module. In the case of professional registration a nurse or doctor will be required to score 7.0 and that too in the academic module.
German
(A1 - C2 Level)
You may learn German and get well prepared to attend a test whether it's the beginners, basic, intermediate, or proficient level. Our trainers are well experienced, certified and even native speaking language experts. 
IELTS Academic / General
Those who apply for a study programme or professional registration should choose to sit the test in an academic module whereas those who are applying for a migration visa or work permit may attend it in the general module.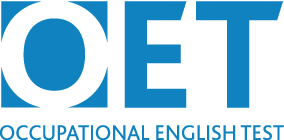 OET - Training & Test Preparation
The most popular test among the health care professionals, especially nurses who are preparing to migrate to the UK or Australia is OET. Nurses find it easiest as the terms and terminology are widely used at the workplace of health & care.
Open from 8am - 8pm Monday - Friday
Fill out the form below to receive expert advice and guidance.