The Land of Opportunities and Study in Germany!
'Study in Germany' is among the most discussed matter among the youngsters worldwide intending to migrate abroad for further or higher studies!
Germany has become an admired nation for their technological advancement and application of technics and knowledge for a systematic country where the people accept it, follow and are prosperous. 
For an international student, Germany is a country of ideas, careers and opportunities in terms of work and further education and research; why should one not choose it for post-secondary/degree studies and training?
As a bonus, from an international student's perspective, German public universities in Germany are world-class in terms of high quality of education, cosmopolitan culture and environment, and innovation. 

Why study in Germany?
Why study in Germany is a question that could quickly be answered.
Germany has approximately 350 public universities out of almost 450 in total. Publicly funded or state-owned. 
This fact may sound strange to non-EU students from developing countries, such as;
public/government universities are genuinely international, highly reputed, and maintain and offer high-quality education. 

Germany has 100 Technical universities – publicly funded, and for comparison, a country like India has just 23 Indian Institute of Technology – IITs for millions of students who aspire to better education. 

German technical universities are famous for innovative education and programmes to prepare master's students for research studies and offer direct PhD programs.

Why study in Germany is also answered by the following information; in addition to the above-mentioned technical universities, Germany has another 200 universities of applied sciences that provide practice-based education in various fields of engineering, technology, business and health science. 

Universities of applied sciences are the primary source of skilled graduates for German industries. 

Why one should study in Germany, Universities in Germany collaborate with industries, and that is for two reasons;
To maintain the course curriculums updated as per the requirements of industries, nationally and internationally.

To offer students direct industrial and business internships for at least a semester or two as part of the syllabus.
Why studying in Germany is popular is because Germany has won many Nobel prizes for arts and literature in addition to mathematics, engineering & science and medicine. Germany's 50 Fine Arts colleges and universities offer courses that attract the best brains worldwide.

One can choose

free education in Germany

for undergraduate study, as most public universities don't charge tuition fees. 
What are the benefits of studying in Germany other than the above-mentioned?
Germany's current immigration law is international student-friendly. 
The law allows international students to come to Germany on a study programme for an undergraduate, postgraduate degree or PhD. 

Non-EU students can also come to Germany for a language course alone or as part of a foundation or a degree programme.

The latest addition from March 2020 is

Ausbildung

, where a foreigner with a minimum qualification of higher secondary school education can migrate and attend an apprenticeship programme in a chosen occupation and work towards becoming a skilled employee after three years!

Current immigration law in Germany allows students to attend an academic course including foundation year and language as a preparatory programme work for a limited period every year. 

As per the law, after a degree or apprenticeship, one can accept a job offer and contract from a German employer and apply for a work permit.

If needed more time to look for a job after the course or apprenticeship training, one can apply for a job seeker's visa for 18 months and 12 months, respectively.

A graduate of academic studies or Ausbildung is qualified to apply for a

PR in Germany after study, after working for at least two years!

Undergraduate study in Germany
Studying in Germany after the 12th for an undergraduate degree could be an excellent opportunity for any young person. 
The best phase of life for education and adaptation. A better time to enjoy learning different languages and cultures. The most suitable time to start a university-based first-degree study is entirely different from school life. The first degree gained through an undergraduate study could be the backbone of everything in future; career and life as re-doing in life is not a choice!
Studying in Germany after 12th has almost all the options per your interests and plans. Whether it is engineering, technology, health sciences including medicine, business & management, economics, law, or arts! 
Whatever you choose in Germany for an undergraduate study, you have an opportunity to study at a public university, technical or applied sciences. 
Germans are masters in innovation and creativity and, most aptly, teaching. One will learn with fellow German students, from other European countries and worldwide!
As Germany is systematic in everything, as per the German higher education system, a foreign national with a CBSE or a State Board 12th grade passed certificate needs to prepare and achieve the German university entry qualification called 'Abitur' before the commencement of their undergraduate study in Germany.
In Germany, students achieve the Abitur qualification after 13 years of school education!
Therefore foreign nationals with a national certificate issued their a state or central board in their country will be required to attend a foundation year course in a studienkolleg in Germany before qualifying for their direct admission.
The foundation course/studienkolleg doesn't make the studies one year longer as bachelor's degree programmes in Germany are generally six semesters/three years. Some courses last seven semesters long.
What is a Foundation course, and What is Studienkolleg?
So Foundation course is meant to prepare a non-EU student intending to study in Germany for an undergraduate degree. Suppose the student plans to study in Germany for an undergraduate degree in the same subject that the student studied in his 11th and 12th Grade school. In that case, they will repeat studying the same subjects with a German teaching method. 
That will enable them to adapt to the higher education system of Germany and adopt the method of learning and following the degree course later without any hassles.
Studienkolleg is the institution where a foundation course is offered to non-EU students who are required to attend it before an undergraduate degree course or a DSH/TestDAF test preparatory course for a German-taught postgraduate course.
Generally, foundation courses consist of German language plus basic subjects relevant to the chosen bachelor's degree course in Germany, i.e.,
Those who intend to study an Engineering or a Technical course for their undergraduate study in Germany will attend a T course in foundation consisting of mathematics, physics, and German language as mandatory subjects and language, and chemistry and computer science etc. as additional or supplementary.
Medical students attend an M course in foundation with mathematics, biology/chemistry and German language as mandatory subjects and other supplementarity.
Foundation course with W course is for business studies, and they study mathematics, commerce, management etc. as mandatory subjects and German language.
The best courses to study in Germany
You can choose a course in your favourite subject and field of study. 
Anything you choose could be the best to study in Germany, provided you are passionate about the subject or develop a strong interest in the chosen field of study. 
Still, the popular course among the high school leavers in Germany are;
Mechanical Engineering,

Mechatronics

Industrial Engineering/Business and Engineering,

Computer Science,

Robotics/Artificial Intelligence,

Business Administration/Management

Medicine/health science

Social work
How to study in Germany for free
Knowing how to study in Germany for free is simple! 
Most German public universities provide free-of-cost education, not because you apply for it. Not even a scholarship based on the high marks obtained in your previous studies or lending a helping hand. Instead, it's a belief ad policy they follow ' Education is invaluable.'
Choose to study your favourite course in Germany at a public university that doesn't charge a tuition fee. 

Choose to study a foundation course at a state-funded studienkolleg free of charge

Start learning German and progress as much as possible while in your country and waiting for the admission and visa processing to be completed.

Choose a language centre where you can pay tuition fees per month as you progress, which is the lowest in German in terms of tuition fees.

Start earning from your part-time job while on the language course, if permitted and convenient for you, and pay the monthly fees while progressing in your language studies.
Students working for some months improved.

Eligibility to study in Germany
A higher secondary school education pass with at least 50% marks generally will meet the requirements to study in Germany for an undergraduate degree. Provided the applicant passes an aptitude test like JEE exam of India or a Test As of Germany.
TestAs has many exam centres in India, and one can choose the core subjects based on the subject group in the 12th-grade school education or the course they choose to study in Germany.
As general information, those who are good at studying to score at least 60% in their school board exam can make it to the TestAS aptitude test.
Finally, how much does it cost to study in Germany for a bachelor's degree?
How much does it cost to study in Germany for a bachelor's degree after a 12th-grade school education is completed in one's home country? 
Let's look at it this way;
If you have got admission to study free at a German public university where you don't need to pay any tuition fees, you need to think about the cost of attending a foundation course. 

If you intend to attend a foundation course at a state-funded studienkolleg, you don't need to pay tuition fees. In that case, you need to consider your German language skills and the cost of learning them.

Suppose you decided to study in Germany for an undergraduate degree it's for your benefit if you start learning the german language in your home country.

If you start learning the language in a teaching centre like KCR has in Chennai and Trivandrum, it costs just 10,000.INR+taxes per month. 

If you need to learn German in Germany, look for a low-cost course @ust 310.EUR per month per half level. 

If you work part-time while on your language course, you may be able to pay this fee on your own.
If you review the above information closely and if you relate it, you will find the answer to the question of how much it costs to study in Germany for an undergraduate degree.
| Option No. | Foundation type | Language level required | Language studies in Germany |
| --- | --- | --- | --- |
| | | | |
| | | | B1 level before Foundation |
| | | | |
| | | | A1-C1.1 before Foundation |
| | | | Partial or no language before Foundation |
| | | | Direct Foundation in English |
How much does it cost to study in Germany?
One can study in Germany free for a degree course if one wants. Most German public universities offer Free education – no tuition fees are charged for the entire university study except in one state.
The state that has introduced free education in Germany charges tuition fees now, and that too only 1500.EUR per semester. Please contact  us for information in detail.
How much it costs to study in Germany depends on which university you have received your conditional admission offer from, which studienkolleg you choose to attend your foundation course, what your current level of German language skills and what level of German language you need to achieve in Germany before your foundation studies etc.
For example, suppose you have at least a B2 level while arriving in Germany and qualify to attend a foundation course at a state-funded Studiekolleg followed by a free education in a German public university. In that case, you will have a full free education in Germany in terms of tuition fees.
If you prefer to attend a private studienkolleg for a foundation, your education in Germany is not entirely free. 
Your education in Germany is partially free If you have to learn German from zero level/A2/B1 to B2  in Germany, followed by a free or paid foundation course!
Suppose you study for a bachelor's degree in English free of charge at a public university in Germany after attending a paid English-taught preparatory program. In that case, you can still call t as free education in Germany, as the university charges no tuition fees.
Those who qualify for direct admission to a bachelor's degree need to learn German up to the C1 level for a German-taught course. 
An English-taught course will require a 6.0/6.5 overall score in an IELTS test conducted in the academic module to study in Germany.
German language skills are not mandatory to apply for an English-taught course unless it is taught bilingually. 
To qualify for direct admission, one should have completed at least two semesters of a degree course already in the home country and provide the mark sheets of at least two semesters to study a bachelor's degree course in Germany directly.
Accordingly, an A-Level from a Cambridge, UK or an IB diploma will also qualify for direct entry to a bachelor's degree course in a German public university. There could be other requirements to be met; please get in touch with us for further information.
High school leavers with a national certificate from CBSE or a state board will also qualify for a direct bachelor's degree at a few universities, provided they pass with higher marks in the German aptitude test, TestAS.  
The German language proficiency level is crucial for direct admission through the TestAS route.   Please contact us for further information.  
Students have various options and courses to study in Germany after their 12th and after an undergraduate degree.

Postgraduate study in Germany at a public university
Postgraduate study in Germany, especially in a public university, helps a person prepare for his career in the future, i.e., research studies/direct work opportunities.
Post-graduate students starting their study in Germany with a preparatory programme or a German language course will benefit a lot later. Knowing better German helps them follow their German-taught postgraduate degree course without hassles. This also supports them in integrating, leading to better career opportunities.
Skilled Immigration Act, 2020, Germany, makes it easier for international students to look for a job while in their studies and switch to work if they want, i.e. from studies to work, and student permit to work permit. 
Here, what helps them most is their communication skills in the German language. 
Germany's international programmes provide an opportunity to study English in Germany.
English-taught programmes attract international students. This makes studying in Germany more accessible and straightforward.
A direct international programme saves time and money. However, going ahead is difficult after the course without German language skills. 
Communication skills are essential for a responsible position; hence, graduates from international programmes generally find it hard to get employed immediately after graduation due to a lack of better communication skills in the German language.
On the contrary, postgraduate students starting their study in Germany with a language course preparing for a German-taught postgraduate degree stand qualified for receiving multiple employment offers. 
Thus all credits go to German language proficiency!
How much percentage is required to study in Germany?
German public universities accept new student applications with a minimum mark of 50% in their bachelor's degrees for postgraduate degree courses. In contrast, those who apply for English-taught courses experience tight competition from qualified students worldwide. 
Since universities in Germany maintain a fair admission system, they accept applicants meritoriously by considering those with a higher percentage of marks in their bachelor's degree examination.
Still, an answer to how much percentage is required to study in Germany in English is at least 70% to qualify to apply.
A class may accept three or four students from a country like India per intake to maintain a nationality in the classroom.
Please note: Only 15% of courses are offered in English whereas 85% are German taught! That means the chances of admission to a German-taught program is far better than an English-taught course.
The below table has information about what prior language knowledge skills are required for an English, German or bilingual programme and whether to attend a German language needs to be attended in Germany!
| Option No. | German/English taught | Prior language Skills | Language course in Germany |
| --- | --- | --- | --- |
| | | | |
| | | | |
| | | | |
| | | | |
| | | | DSH/TestDAF prep. Course. |
| | | | |
| | | | |
The preparatory programme of language teaching costs EUR 2700 to 5,500 to 8,100 depending on the course duration and the institution in which the student attends the course. 
Please note. The postgraduate degree course we refer to is offered in public universities where one can study free (no tuition fees charged) or for just EUR 1500/semester in some selected universities in one state.
Subjects and Courses to study in Germany!
German universities offer approximately 20,000 courses in various fields of study and topics. 
Let it be Engineering & Technology, Natural Sciences, Business & Management, Economics and Law! One can find their desired course and study in Germany at a public university. 
What are the benefits of studying in Germany?
Apart from all the above, there are many other benefits of studying in Germany. One of the prominent is a post-study work visa in Germany. 
After graduating from an academic or vocational course, international students can look for a job and start working. If they find any difficulty in finding a job can immediately stay back and look for a position on a 'job seeker's visa'. This 18-month visa also permits you to do odd jobs and maintain yourself while looking for a better job. 
How to get PR in Germany after study? 
After studying in Germany, one can apply for a work or residence permit that allows working. After working for at least two years on a work permit and integrating into Germany, one can apply for and get a permanent residency in Germany.
Higher education has two intakes in Germany;
 Undergraduate study in Germany has two intakes. 
Winter for universities  – October

Summer for Universities – April. 
Postgraduate study in Germany also has the same two intakes.
Studentkolleg study in Germany has two intakes just one month before the university, e.g., Summer is Feb/March, and Sep is winter intake.
How to apply for a visa to study in Germany?
Those who apply, from November 2023, for a visa to study for a bachelor's degree should start with getting their qualifications assessed/verified by APS first. 
While applying for an APS verification certificate/letter should have cleared their JEE exams, or TestAS passed. 
If the degree course is in German and a preparatory course is not needed, a German language test passed certificate, or if the course is in English, then an IELTS/TOEFL certificate also needs to be submitted along with the APS assessment application. 
Master's degree students need to follow suit except for the aptitude tests.
The next step after the APS certificate is issued visiting the VFS German website to look for an appointment and book it. 
The standard and mandatory requirements to prepare to apply for a student visa in Germany are;
You should have obtained admission to study at a German university and should have received a letter of admission from the concerned university. 

Should be ready with a 

blocked account

  with a minimum deposit/balance of 11208.EUR.

Your qualifications would have been assessed, and a positive result and a letter from PAS.

If there are any language skills requirements in the admission letter, you would have already obtained them and are available to submit them to the consulate/visa office along with your visa application.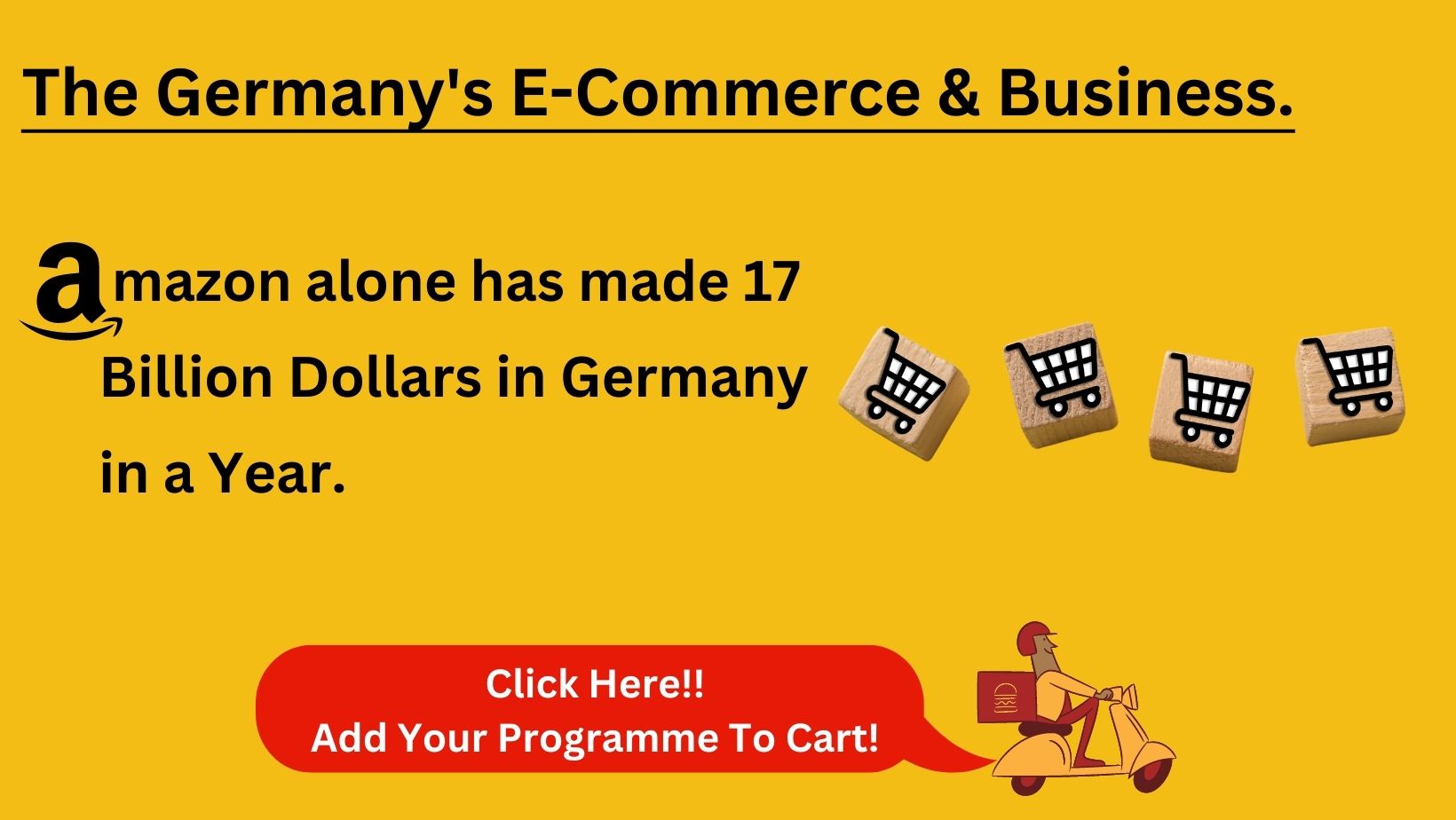 What to do and how to start if one is interested in studying in Germany?
Contact us

for information.

Discuss with us; your current profile and previous academic studies, your desired course of study in Germany and the plan.

Let us help you to choose a course and the university.

Provide all relevant information and documents to proceed further.

Pay the university application fees, if any.

Wait to hear from the university.

Receive the admission offer letter if the application is successful.

Start preparing to apply for a permit to arrive, enrol, and attend the course.
Frequently Asked Questions
After +2, Bachelor's Degree in Germany
Are you looking forward to studying for a bachelor's degree in Germany?
Open from 8am - 8pm Monday - Friday
Fill out the form below to receive expert advice and guidance.