The Rise of Green Jobs in Germany: Pioneering the Sustainable Economy
As the global community becomes increasingly conscious of environmental issues, green jobs are gaining prominence, particularly in Germany. With a robust strategy to enhance ecological and climate protection, Germany is witnessing an escalating demand for skilled workers across various sectors such as agriculture, transport and energy. This surge is not merely a trend but a pivotal shift toward a greener future where every contribution counts.
Germany's Landscape of Sustainable Careers
Germany's transition to a green economy is not just creating jobs—it's sculpting the sustainable world of tomorrow. This evolution is driven by the country's ambitious energy transition and the overarching goal of decarbonizing the economy, spawning many new career opportunities in key industries. Internationally qualified professionals with a sustainability mindset are finding their skills in high demand to fill these emerging "green jobs."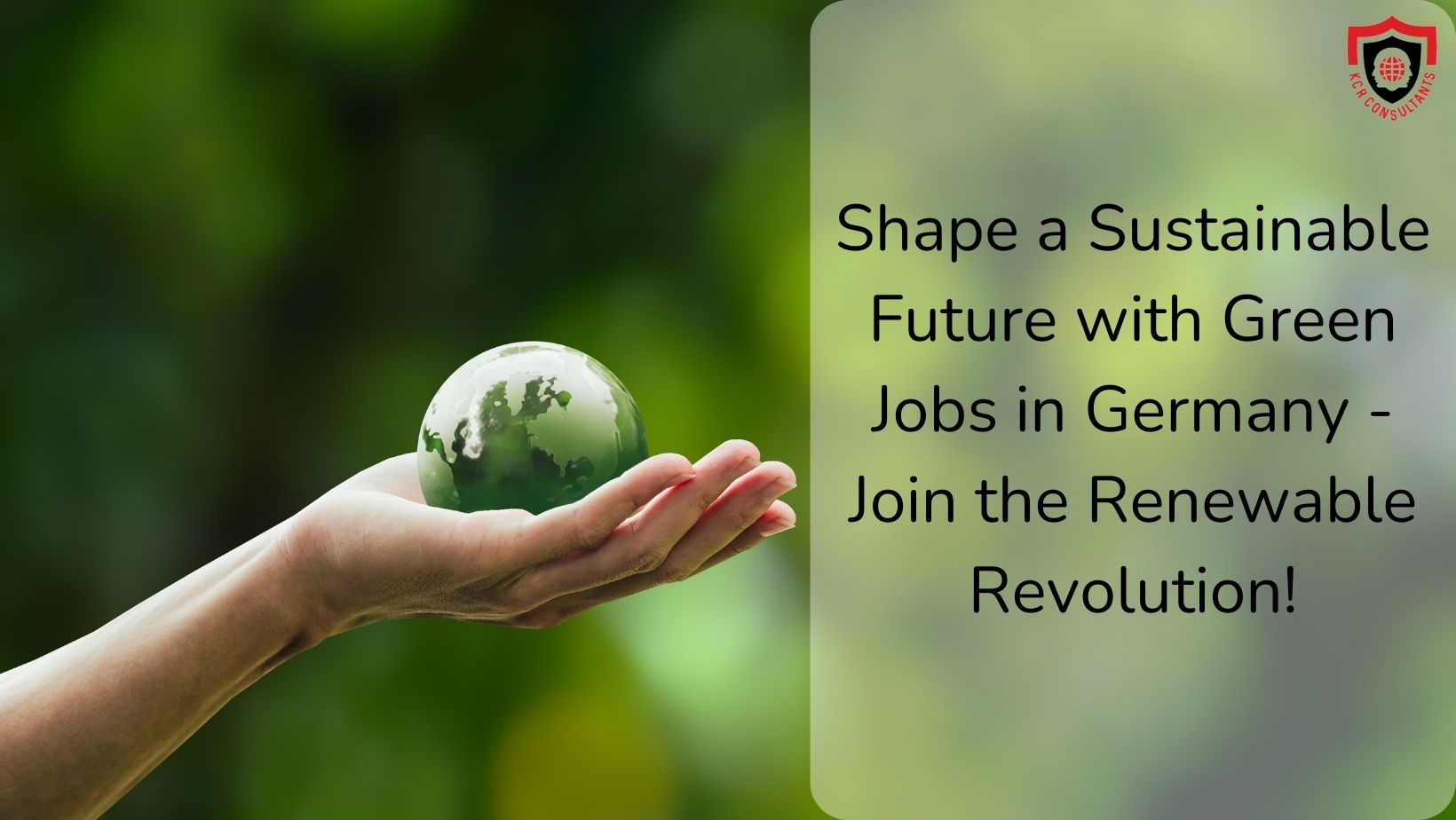 The Green Economy in Numbers
The renewable energy sector in Germany employs around 300,000 individuals, showcasing the country's commitment to sustainable development. With over 2.2 million photovoltaic systems installed, Germany is steadfastly becoming a solar-powered nation. These figures are not mere statistics but represent a seismic shift in the country's industrial landscape.
Green Tech "Made in Germany"
The German energy transition aims to achieve greenhouse gas neutrality by 2045 and is a job market catalyst. The sector, especially within small and medium-sized enterprises, has become a substantial employment arena. The transformation is so profound that even Germany's flagship automotive industry is turning over a new leaf. The Federal Government's push for e-mobility and the expansion of charging infrastructure propels the drive toward a greener horizon. Consequently, green technologies, particularly those revolving around renewables, have gained immense global traction, with German environmental engineering leading the charge in energy innovations and information and communication technologies. As of 2021, in Germany, over 41% of the electricity is generated from renewable sources such as wind, sun, water and biomass, underscoring the nation's commitment to sustainable energy.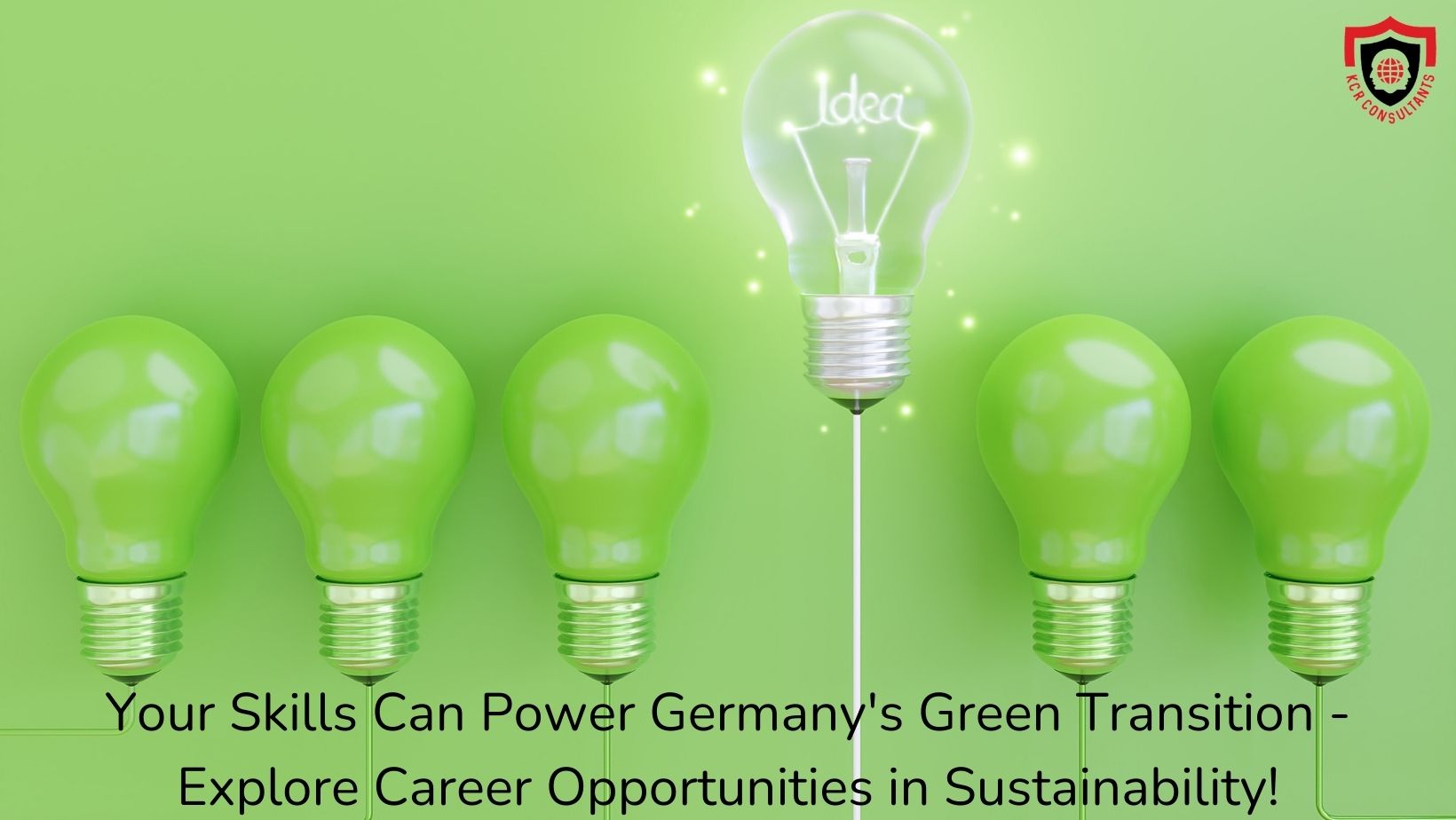 Defining Green Jobs
Green jobs span the economy, from established sectors like manufacturing, transport and construction to burgeoning fields within the energy sector. These roles underpin the successful transition to renewable energy and champion climate and environmental protection. In the green economy, there's a particular demand for those with qualifications in engineering or technical fields linked to manufacturing and construction. In-demand professions include electronic technicians for energy and building technology, heating engineering and IT specialists like software developers and data scientists. These professions are integral to economic sectors pivotal for the green transition:
Energy and electrical engineering, including wind power and photovoltaics
Mechanical engineering
Technical equipment and installations
The construction industry
The automotive industry, with a focus on electric mobility
Agriculture and farming
Employers in these sectors actively seek qualified staff, presenting an opportunity for job seekers to secure an attractive and sought-after position in the green economy.
A Thriving Job Market for a Sustainable Future
The German job market is ripe with opportunities for those looking to make a tangible impact on the environment. With the government's support and incentives, industries are eagerly searching for talent that can drive the nation's green ambitions. From engineers who can design sustainable systems to craftspeople who can implement them, the demand spans a broad spectrum of skills and expertise.
Positioning Yourself in Germany's Green Job Market
For professionals eyeing Germany's green job sector, several strategies can enhance their employability:
Acquiring specialized knowledge in renewable energy technologies
Gaining certifications in sustainable practices and green technologies
Understanding the regulatory environment and sustainability standards in Germany
Networking with industry professionals and participating in green initiatives
Conclusion
Germany's steadfast commitment to a sustainable future has fostered a dynamic and rapidly growing green job market. As the country continues to lead in renewable energy and sustainable practices, the opportunities for skilled professionals are abundant and essential for the global pursuit of a cleaner, greener planet. The shift to green jobs is not just a professional choice but a contribution to a legacy of environmental stewardship for future generations.
Related Articles