Can International students work in Canada?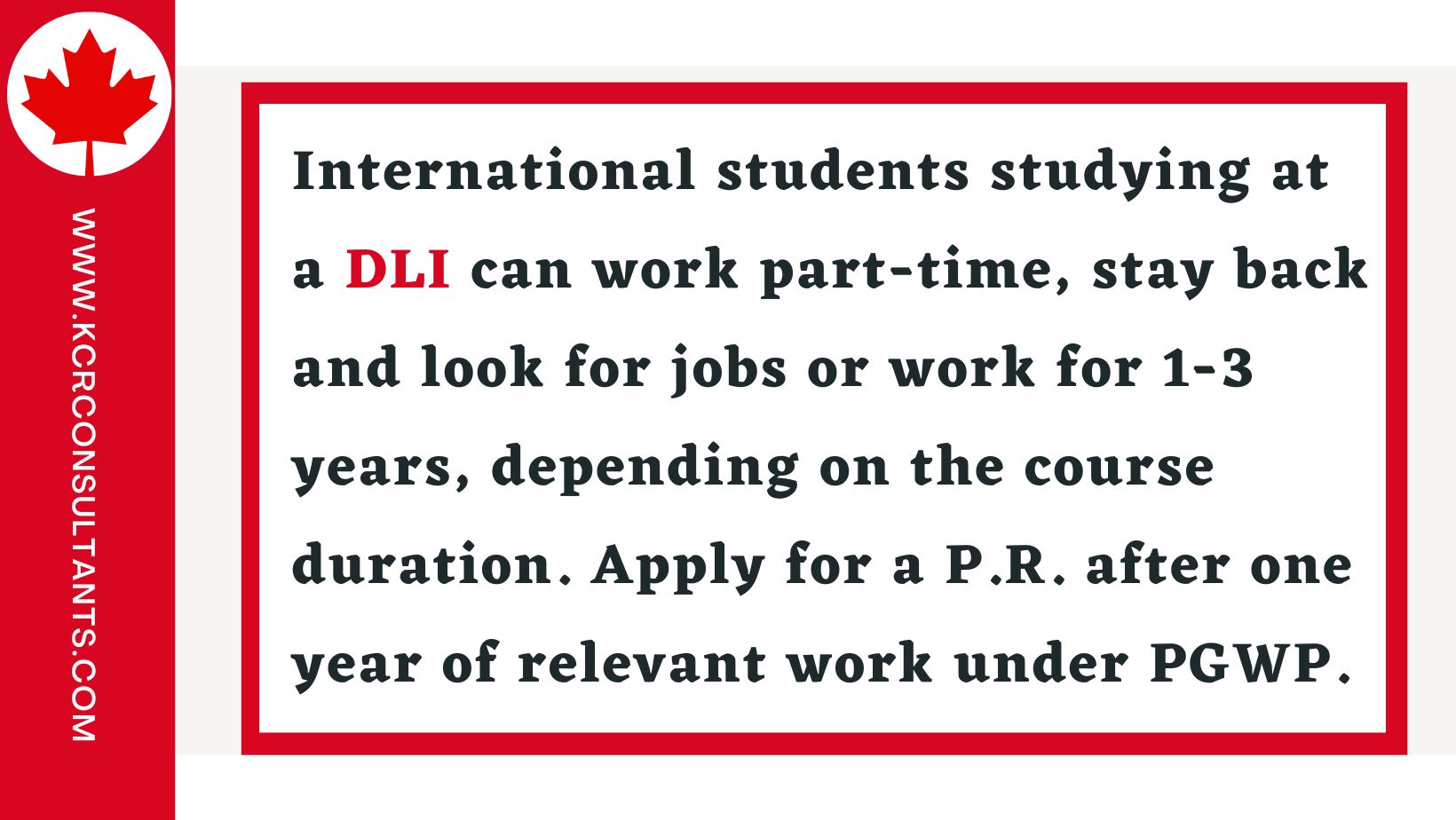 The first question of most international students from countries like India is, 'can international students work in Canada while in their studies?
On most occasions, the conversation will progress only if the answer to the question is a 'Yes'. 😍😍
The following important query is whether they can stay back and look for jobs or work after their studies in Canada or not! 
👉Last but not least, they are qualified for a P.R. in Canada after their studies in a Canadian institution! 
Why do most students ask these questions and seek favourable responses? 🤔
Because they are not from super-rich families💰, their parents and family generally look for a reasonably better return from the money, time and energy they invest in an overseas education plan of the student.  
✈Going abroad for studies means leaving their dear and near ones in the family and friend circle, the comfort of home and country, and many more. 
They also need to spend on accommodation and other living expenses, including food and clothing, while studying. The money came from their parents' hard-earned and saved income or bank loans. 
Therefore, the questions and apprehensions above and the requirement for answers of clarity are reasonable! 
How Can International students work in Canada, and what are their work rights?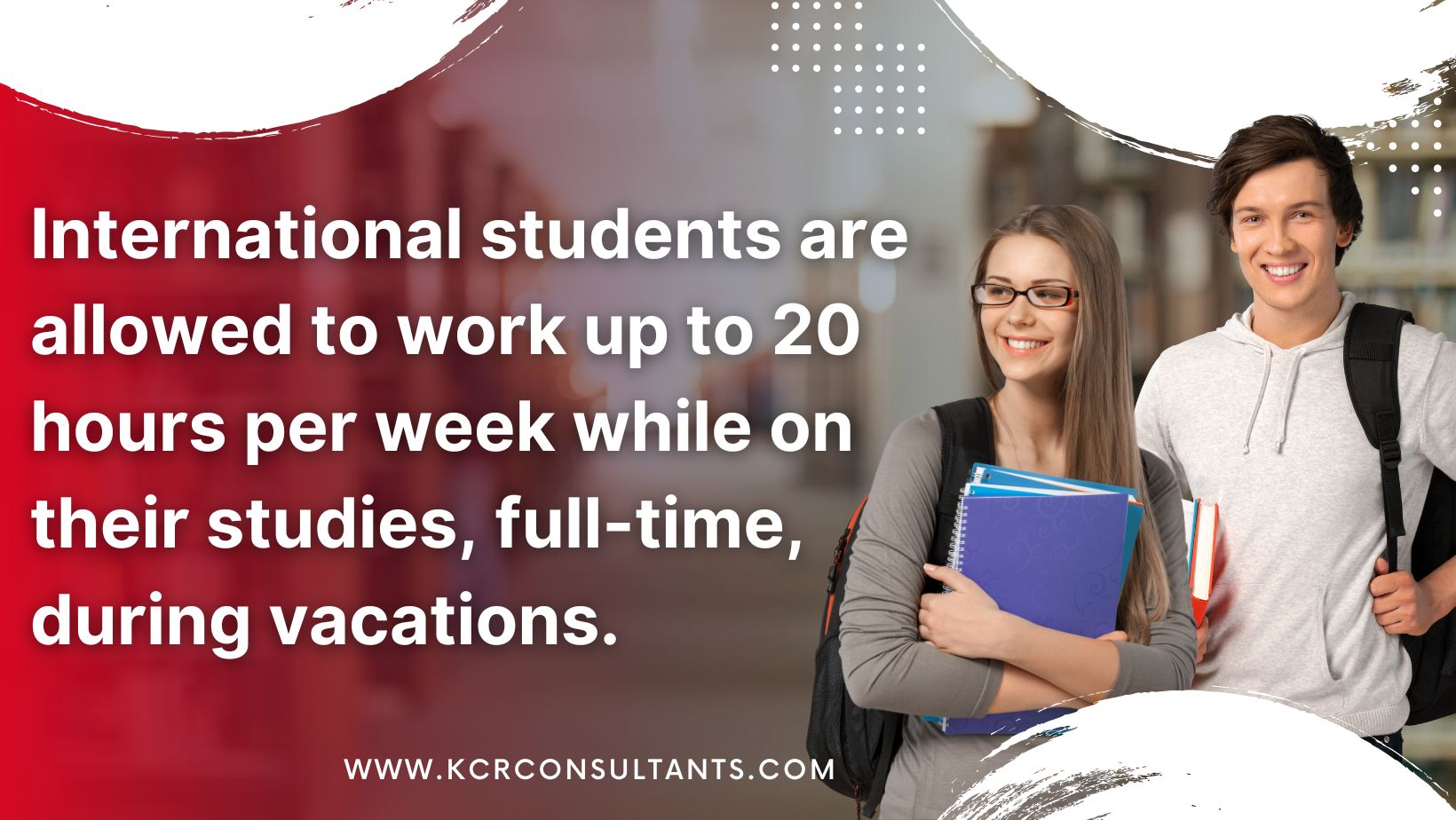 🌎International students in Canada can work while on their academic, vocational studies or professional training if they study or are training in a designated learning institution (DLI). 
They may work on campus or off campus. Generally, and as per the current immigration law, a special permission or work permit is not required to work part-time for 20 hours per week while studying. 
There are no restrictions on the number of work hours during the summer and winter breaks- they may work more than 20 hours weekly. 
What should international students be careful about while working part-time during their studies?
To qualify for working part-time, one should study at a DLI-listed institution as a primary requirement. International students are generally given a visa only for full-time studies.  
Maintaining the institution's minimum academic standing requirement is essential to keep one's work rights intact while studying in Canada.🍁
The course of studies or training should be at least six months long and lead to a certificate, diploma or degree qualification on the course completion. 
Have you got the answer to  "can international students work in Canada?"
If you need more information about international students' eligibility to work in Canada, 🍁please contact KCR.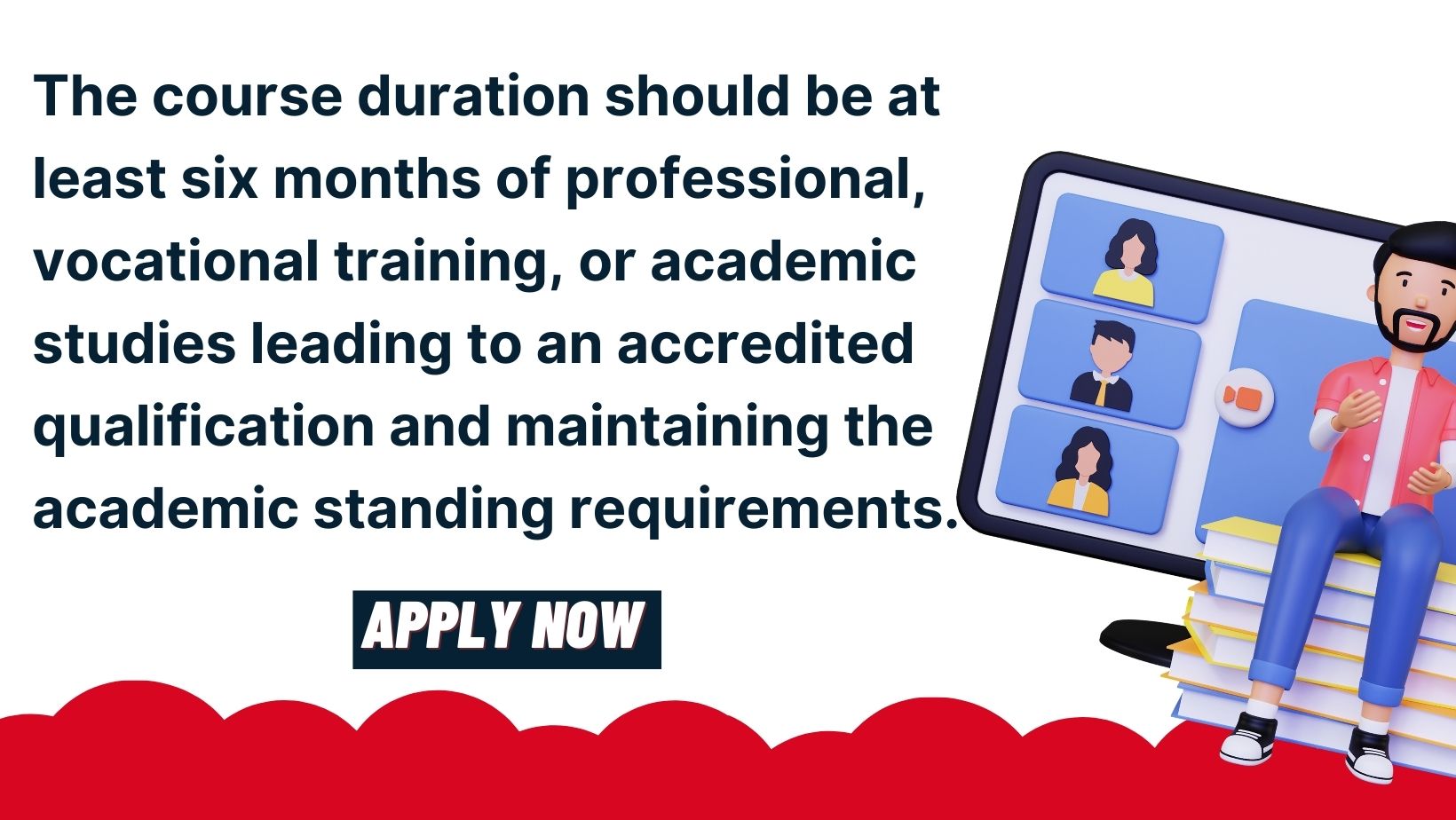 Related Study in Canada Pages: Study in Canada,  MBA in Canada, Study in Canada without IELTS, MS in Canada, PG Diploma courses in Canada, International Students Migrating to Canada to study