Many international students wish to pursue an MBA degree in Canada. Day by day, this number is rising, and why not as Canada promotes a wide variety of industries, world-class metropolitan cities, and most remarkably, internationally accredited Canadian business schools!
You can choose to pursue an MBA degree in Canada from several cities, including the financial capital city Toronto, the City of Montreal, Vancouver, and you name it. 
Generally, students from foreign countries who wish to pursue management courses in Canada choose a general MBA course. But students with previous work experiences choose an MBA with specialisations of their choice like marketing, consulting, finance, etc.
After earning an MBA degree from a Canadian university or college, foreign students have ample opportunities to work in various sectors, such as energy, financial services, and many other sectors and business. After completing an MBA degree international students are entitled to a work visa.
So, are you ready to find out more about pursuing an MBA in Canada, the cost of living, and career opportunities, etc in detail? Have a look at this article!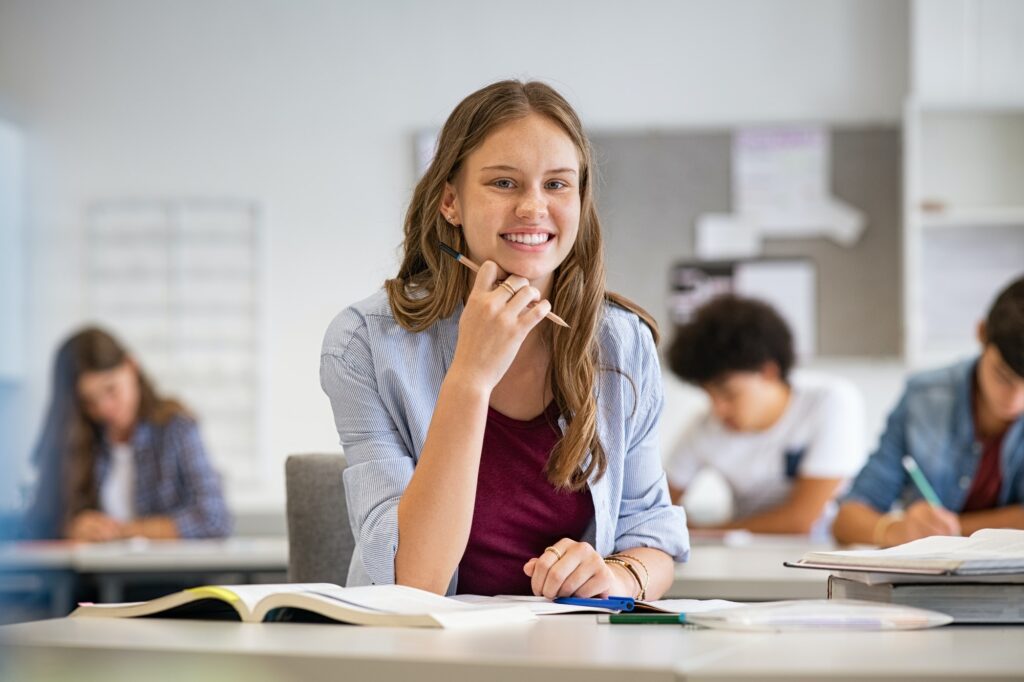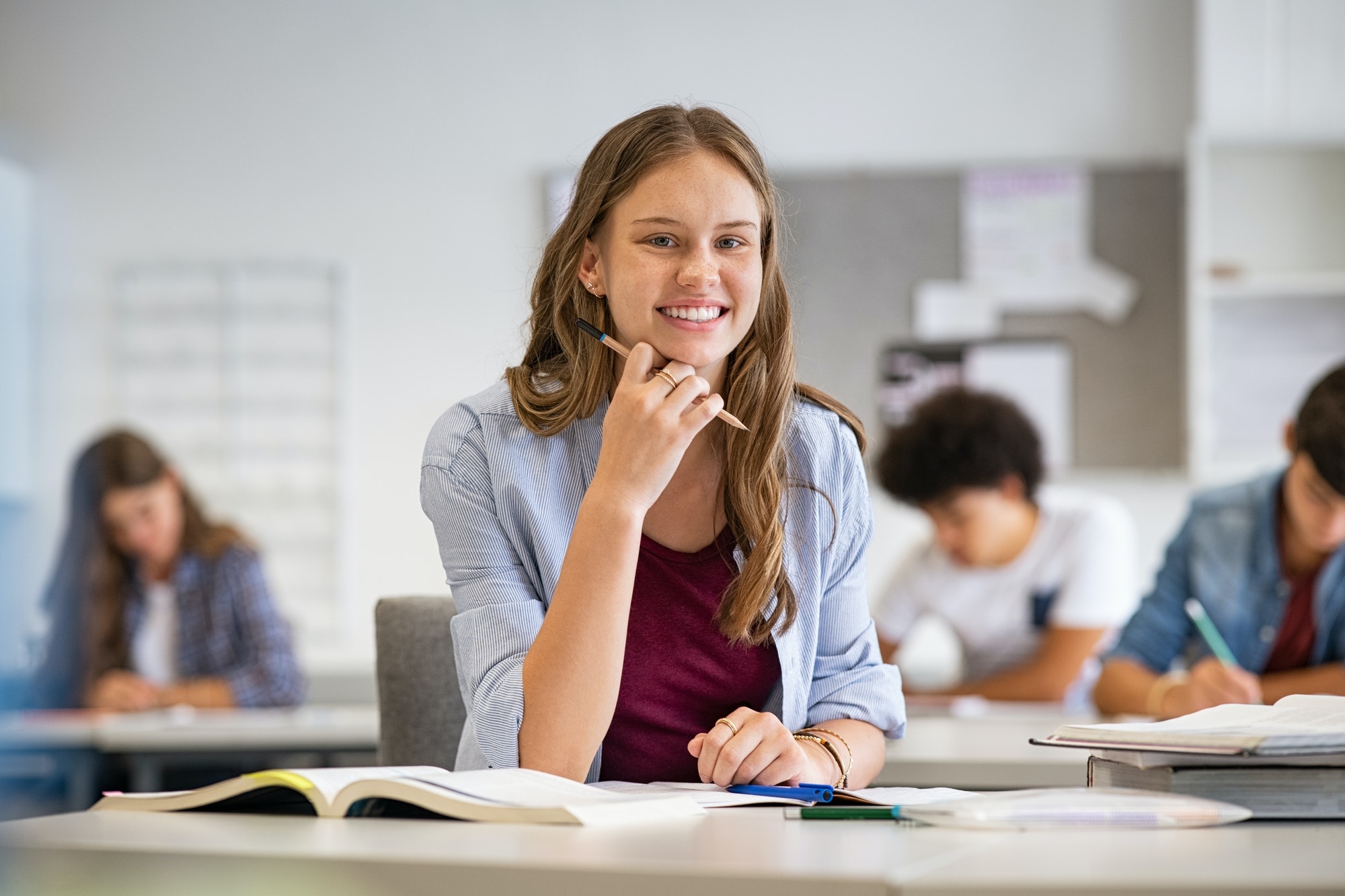 Should you pursue an MBA in Canada?
Canada is one of the best study-abroad destinations if you want to pursue an MBA course abroad. 
MBA in Canada is not only affordable, but the courses have world-class recognition. 
The International Education Strategy Act introduced by the Government of Canada aims to maintain its global position in higher education.
To know more about the benefits of studying for an MBA abroad, click here.
Is it worth choosing Canada over the United States for MBA?
If you are still confused about choosing Canada over the USA to pursue an MBA, it depends on each individual and his / her requirement and future plan after achieving the qualification of an MBA. But Canada is one of the sought after countries for international students pursuing an MBA! 
Do you want to know the reasons?
The Canadian universities and colleges charge affordable fees. Costs of living is comparatively lower in Canada than in other similar countries, viz., the US, UK, or Australia.
Most importantly, Canada is a vibrant city where you can explore different cultures, cuisines, music genres, art, and adventure!
The primary reason to choose Canada to pursue an MBA is its high-quality education and excellent career opportunities. International students prefer Canadian universities and colleges for an MBA because of an entirely different learning experience and various business and industry exposure.
International students get a total return on their investment after they finish their studies in Canada.
The Canadian institutions, while providing quality education to their MBA students, also concentrate on readying students to face the job market competition. Through off-campus employment opportunities, students gain worthwhile work experience in this country.
Finally, Canada is a developed and growing economy, Canada has a lot of opportunities to work and start their business for students. Canada has migrant friendly laws, entitlement for a work permit after their studies, and a straightforward route for a P.R. if anybody is interested in it.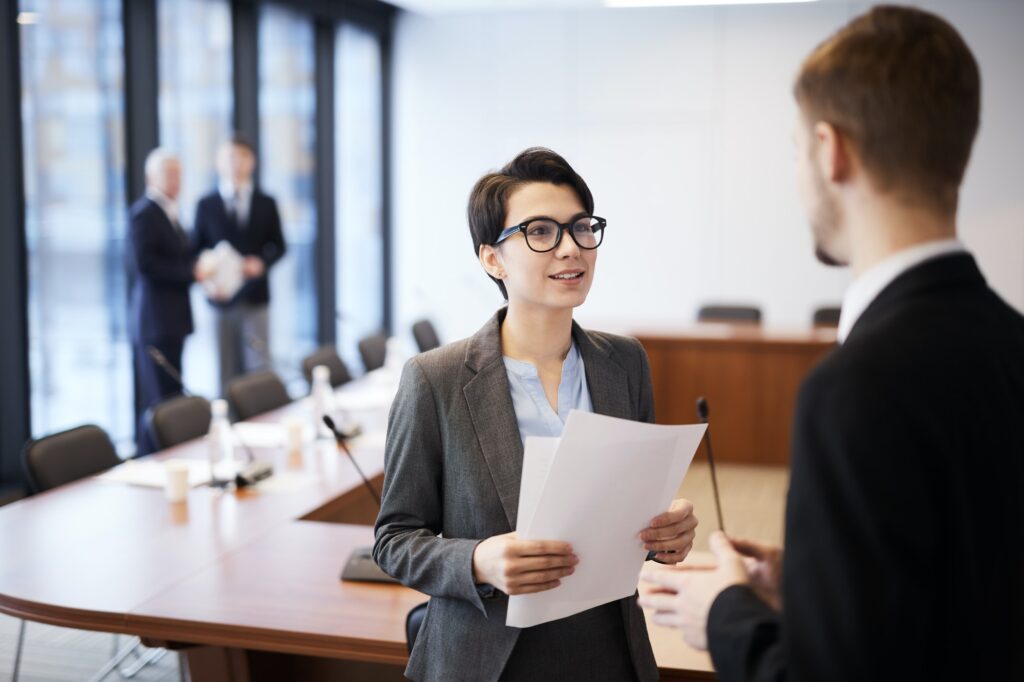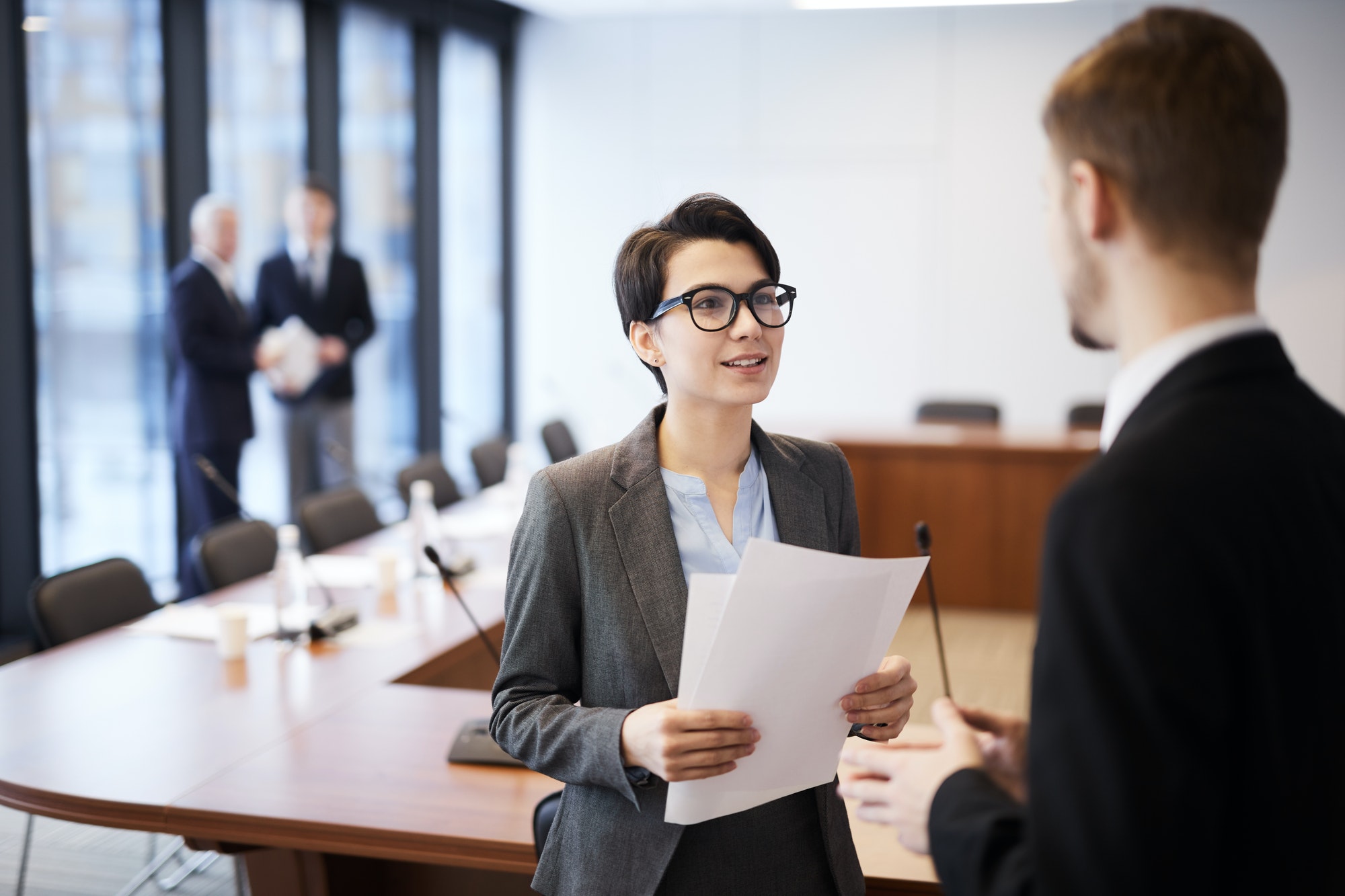 What are the MBA specialisations in Canada?
MBA specialisation rankings help you choose the best MBA college in Canada per your preferences. 
All these specialisations vary from college to college based on demands and current industry trends. The most popular MBA specialisations in Canada are MBA in international business and an MBA in finance. 
Every year, the rankings are calculated, and this calculation determines the current industry needs and best MBA specialisations for students. 
Other MBA specialisations are MBA in Operations, MBA in Marketing, and an MBA in Human Resources (HR).
When are you considered eligible to pursue an MBA in Canada?
Are you worried about whether you are eligible to pursue an MBA in Canada or not? No worries! 
Check out the eligibility criteria. 
You must complete a bachelor's degree or graduate from any recognised university.
It would be good if you have proficiency in speaking the English language. If you belong to a non-native English-speaking country, you should prove your English-speaking efficiency by securing good marks in the TOEFL IELTS test before applying for admission.
A good score on GMAT is required to get admission to top MBA institutions in Canada, but not mandatory in many universities and colleges.
Work experience is not mandatory, but Canadian universities give preference to students who have relevant work experience.
What are the documents required to apply for an MBA in Canada?
Do you know what are the required documents to apply for an MBA in Canada?
Let us help you by informing you about all the important documents essential for pursuing an MBA in Canada:
Primary education report cards.
Proof of graduation from a verifiable university.
Work Appointment/Agreement contract/letter, if any.
Letter of Recommendation (LoR), if any.
Personal bank statements only while applying to some particular institutions.
What type of job opportunities are available after an MBA in Canada?
Concerning work opportunities, MBA job markets are similar to other job markets.
In Canada, students get good job opportunities mainly in the finance and consulting sectors. 
Job opportunities after completing an MBA in Canada are different depending upon the industry or sector you choose. You will find job opportunities in various employment areas such as IT services, accounting, consultancy, education, health, law, oil, and gas, etc.
Apart from those mentioned above, an MBA graduate can also work in various Canadian Government administrative departments. Some other employment areas for an MBA graduate in Canada are project and product management, sales and marketing, and technical management.
An MBA graduate's average salary in Canada ranges from 23,400 CAD per annum or 16.00 CAD per hour. The entry-level wage starts from 14,399 CAD per annum, and for experienced professionals, it can go up to 57,569 CAD per annum.
Finance: In Canada, four out of five MBA graduates' most sought-after industry destinations for job opportunities are in the finance sector. The average salary of an individual working in this sector is 50,500 CAD  per annum.
Consulting: This is the second or third most sought-after industry for all the students who recently cleared MBA from the Canadian Business School. The average minimum salary of an individual working in this sector is 15,000 CAD per annum. This salary range is comparatively higher than in other sectors.
Technology: Another popular industry most MBA graduates prefer to work in is the technology sector, with a well-established company. In Canada, technology firms are the most prominent industry to offer job opportunities to Canadian MBA graduates. Around 19% of MBA graduates choose to work in technology firms; some vital tech employers are Microsoft and Amazon.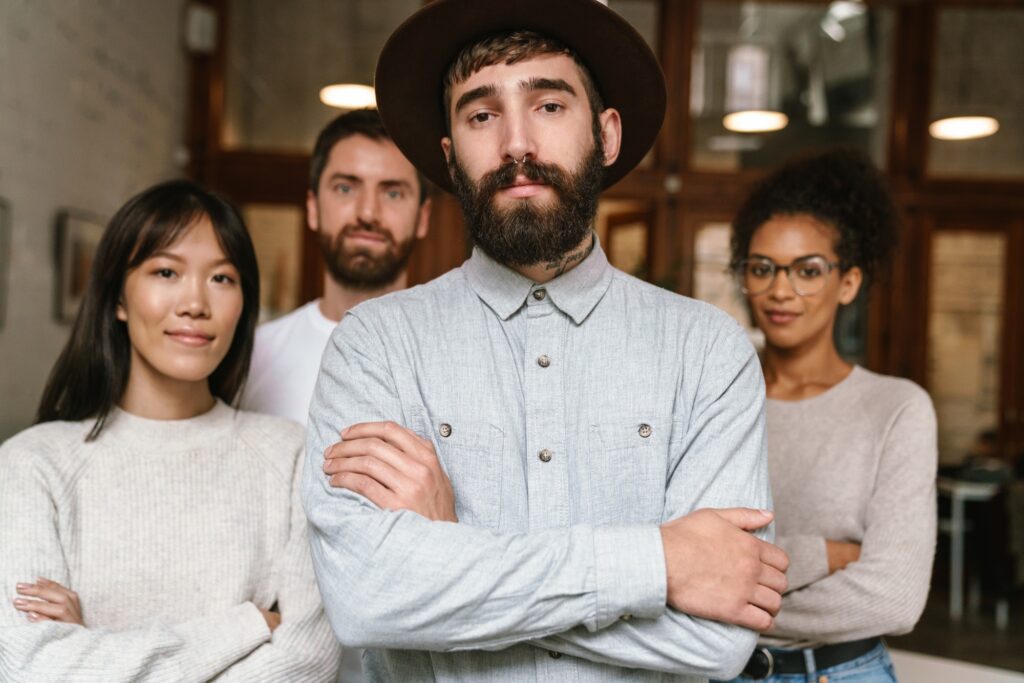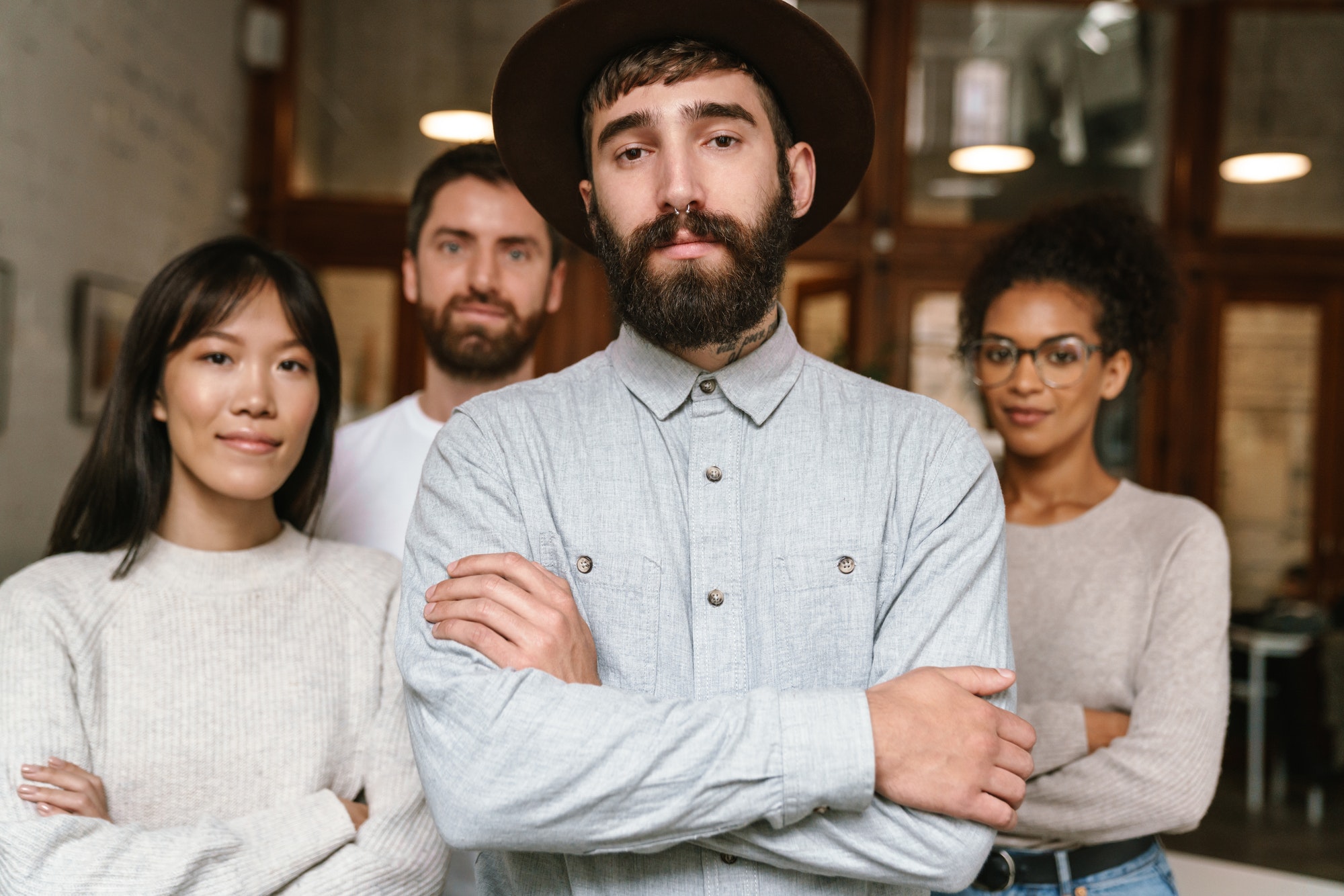 Does Canada offer work visas to MBA graduates?
Yes, the Government of Canada offers work visas to MBA graduates as well, as work visas are essential to start your work in Canada. 
Most students who complete two-year MBA programs from Canadian business schools automatically receive a three-year work permit.
One can apply for a permanent resident visa during or after the MBA program and stay longer in Canada. Applying for a P.R. after working for at least one year makes the applicant score more points and in case required to qualify for a P.R. visa under the point based system followed by the Canadian Immigration before considering an applicant qualified.
The Director of Rotman's Careers Centre, Zania Mauricette, advises international students to build a solid network upon their arrival in Canada to gather relevant job market data to start their careers as entrepreneurs in Canada.
According to the records of the Business Development Bank of Canada, almost 99.8% of businesses in Canada consist of small and medium-sized enterprises. SMEs offer employment to 69.7% of private-sector workers and create around 100,000 jobs every year. Canada's small and medium-sized enterprises (SMEs) hire MBA graduates.
John-Derek Clarke, Executive Director of Master's Programs at the Ivey Business School in Ontario, said that "startups see the value of having someone with an MBA because you have to be a master of a lot of things in a small firm, which the MBA teaches you to be."
"Students are attracted to SMEs mostly: they get to do very different things. The variety you have and the exposure are often unique to SMEs."
How can work experience in Canada lead to a Canadian permanent residency?
The more years of work experience you have, you will get more points. Your occupation should be listed as Skill Level A or B or Skill Type 0 of the National Occupational Classification (NOC). 
The Canadian immigration system favors those individuals, for Permanent Residence, who have either a job offer or work experience.
A job offer in Canada opens up several routes to obtain Permanent Residence, especially through the popular Express Entry.
The Government of Canada, in January 2015, launched Express Entry, where skilled applicants can apply for Permanent Residence status.
If the applicant has an LMIA (Labour Market Impact Assessment), they will get an extra 50 points on the Express Entry score. A positive LMIA indicates that a foreign worker is needed to fill the job application as no Canadian employee is available to do that job. Sometimes, LMIA also needs to get a Canadian work permit.
A permanent residence visa does not make you a citizen of Canada. But you can apply for Canadian citizenship in the future. Some of the other benefits are;
You can work, study and live anywhere in Canada.
You can enjoy healthcare and other social benefits enjoyed by Canadian citizens.
You will be safe and protected under Canadian law for PR.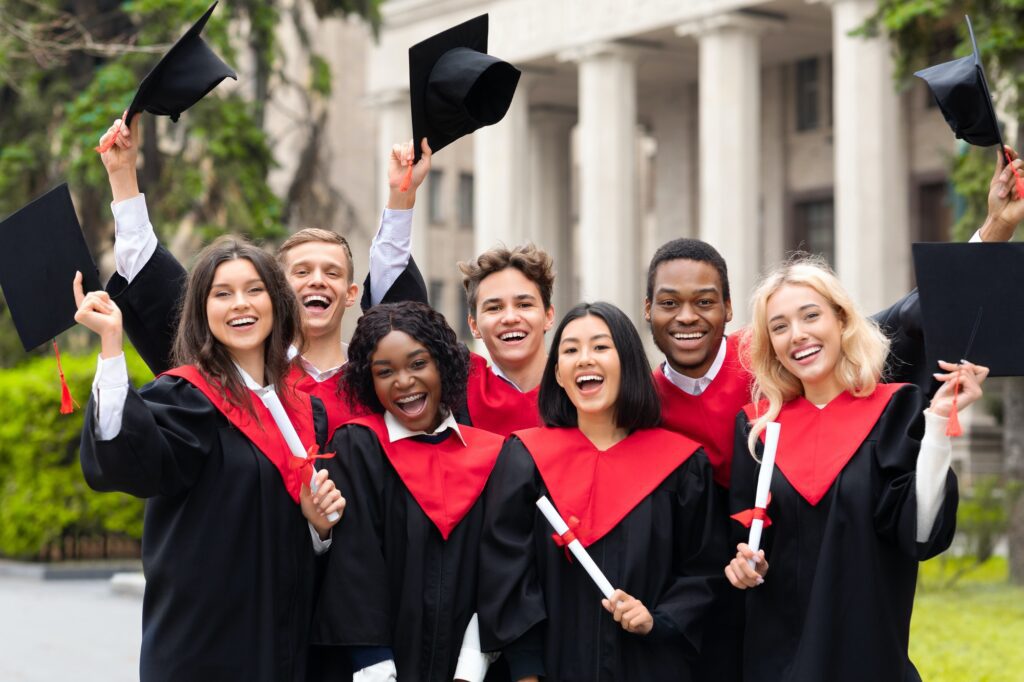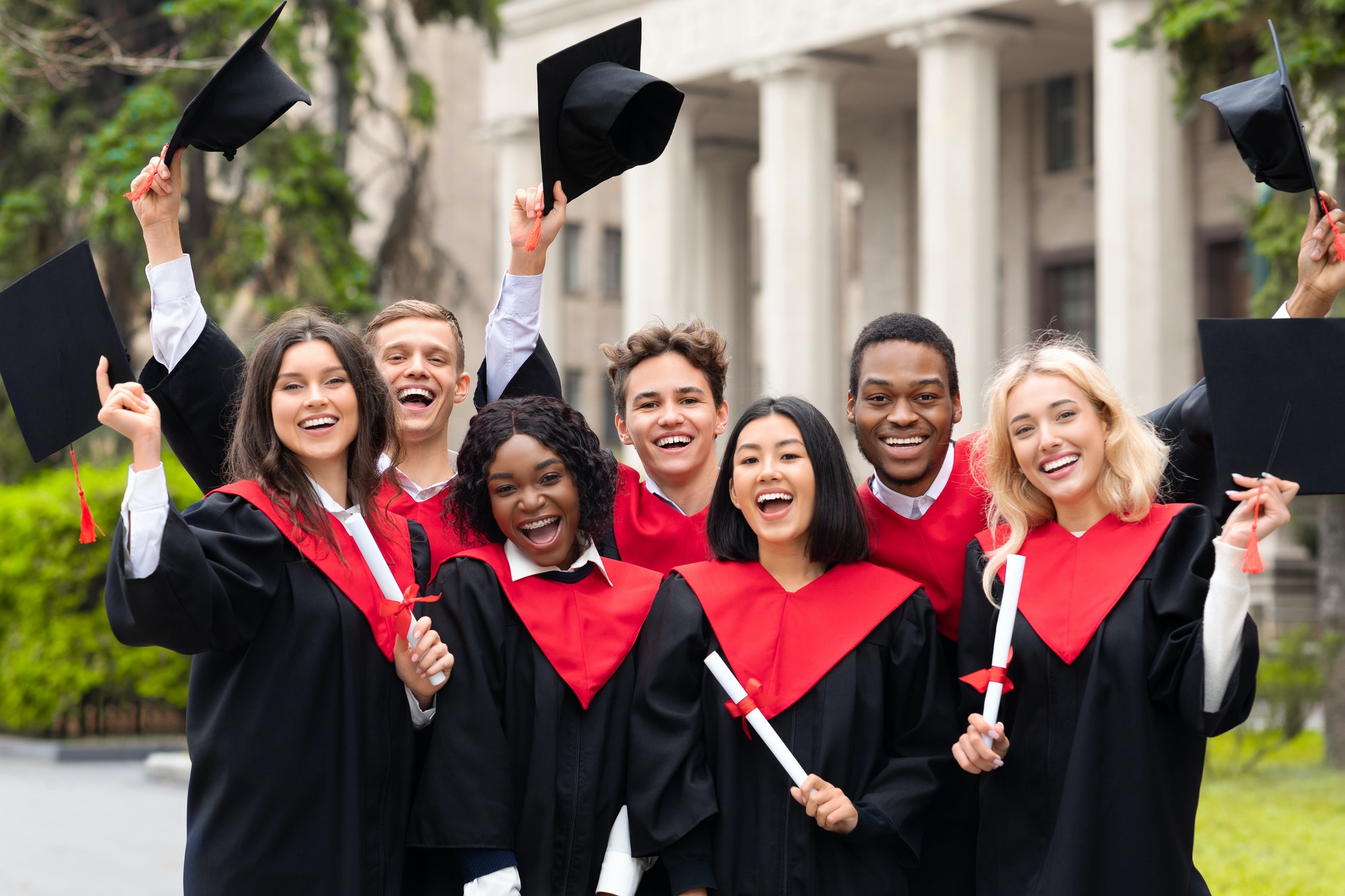 Not eligible to pursue an MBA in Canada? You can still pursue a PG diploma in management programs.
If you do not fulfill the eligibility criteria to pursue an MBA in Canada, you can opt for a Postgraduate Diploma or Graduate Diploma course in Management programs in Canada. 
This course is gaining popularity among international students for low-cost investment. You may choose either a one year or two years course. You can pursue this course after completing an undergraduate degree in your home country, in any subject, especially in any stream of engineering.
PG Diploma in Management Programs in Canada is offered as a full-time course but with various specialisations. The low cost of a PG Diploma course in Canada ranges from 5,000 CAD to 7,000 CAD  per annum.
One-Year PG Diploma in Management in Canada
In the one-year PG Diploma in Management course, there are two semesters. The cost of this course is generally 10,000-15,000 CAD. This course is ideally good for those who are interested in a short duration course to enhance their skills and qualify for a job in their specialised field.
Two-year PG Diploma in Management in Canada
This course comprises four semesters, and the cost of this course is around 5,000 to 210,000 CAD. The main advantage of pursuing a two-year PG Diploma course in Canada is that you will be considered qualified for a 3-year work visa in Canada after completing this course.
What are the eligibility criteria for a PG Diploma in Canada?
To pursue admission in the PG Diploma course in Canada, international students do not need to fulfill all the requirements for admission to an MBA course.
Please check below the eligibility criteria to pursue PG Diploma in Management programs in Canada:
You must complete an undergraduate degree securing a minimum of 60 – 65% of aggregate marks.
You don't need to have previous work experience generally, but work experience may be asked for some business administration courses such as marketing and management.
You must have English language proficiency: International students should have IELTS/ TOEFL. IELTS : 6.5 and TOEFL : 550 (pBT), and 213 (cBT), 88 (iBT).
What type of job opportunities are available after a PG Diploma in Canada?
PG Diploma in Canada is a highly career-oriented course, and it is not difficult for international students to find the best job opportunities after completing the course. PG Diploma courses make you eligible to work in Canada along with providing various job opportunities worldwide.
Depending on your chosen sector you can earn handsome salaries. After the PG Diploma course, a fresher salary ranges from 15,000 CAD to 20,000 CAD per annum.
The various job roles with PG Diploma in Canada are executive assistant, marketing specialist, accounts manager, HR manager, QA technician, programmer analyst, and project manager (IT), graphic designer, etc.
Will the PG Diploma affect work visas and PR in Canada?
If you are worried about the PG Diploma affecting your work visa or PR, you are wrong. 
The student visa given for pursuing a PG Diploma will have a work permit for part time jobs while on the course. You will be eligible for the PGW work permit of one year after completing a one year PG Diploma course and a three year work permit if the PG Diploma is a two year course.
Initially, to qualify for a student visa to pursue your PG Diploma in Canada you should be able to fulfill the below listed :
You should be enrolled in a Designated Learning Institute (DLI).
You must show proof of sufficient funds for financing tuition fees, and the cost of living.
You should not have any criminal history or must not be a threat to the security of Canada.
You must be physically fit, and you should submit a valid medical certificate.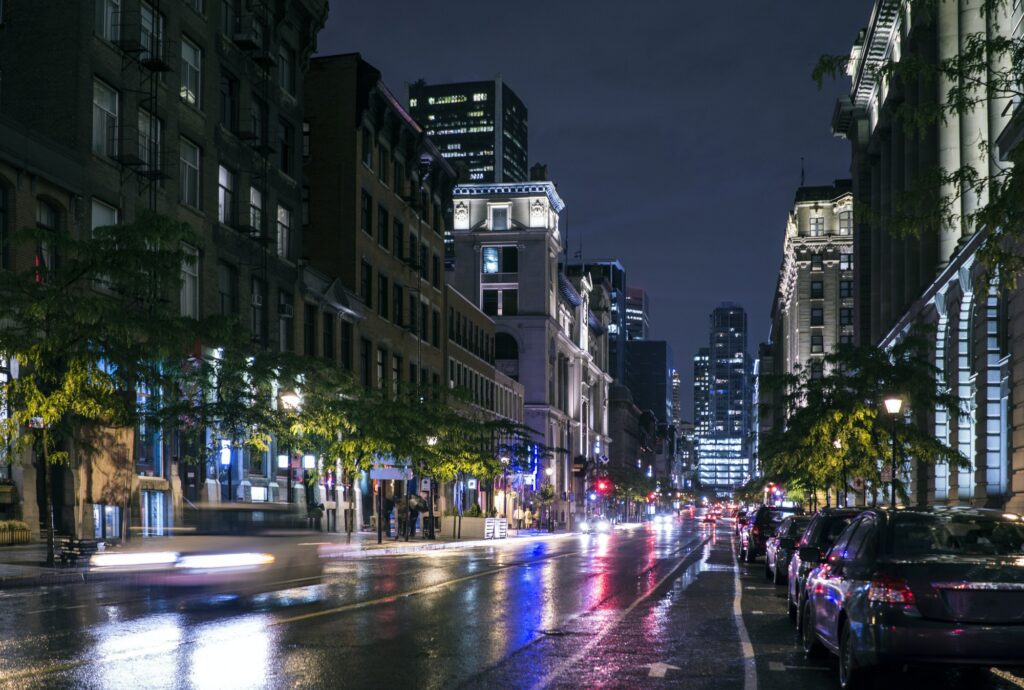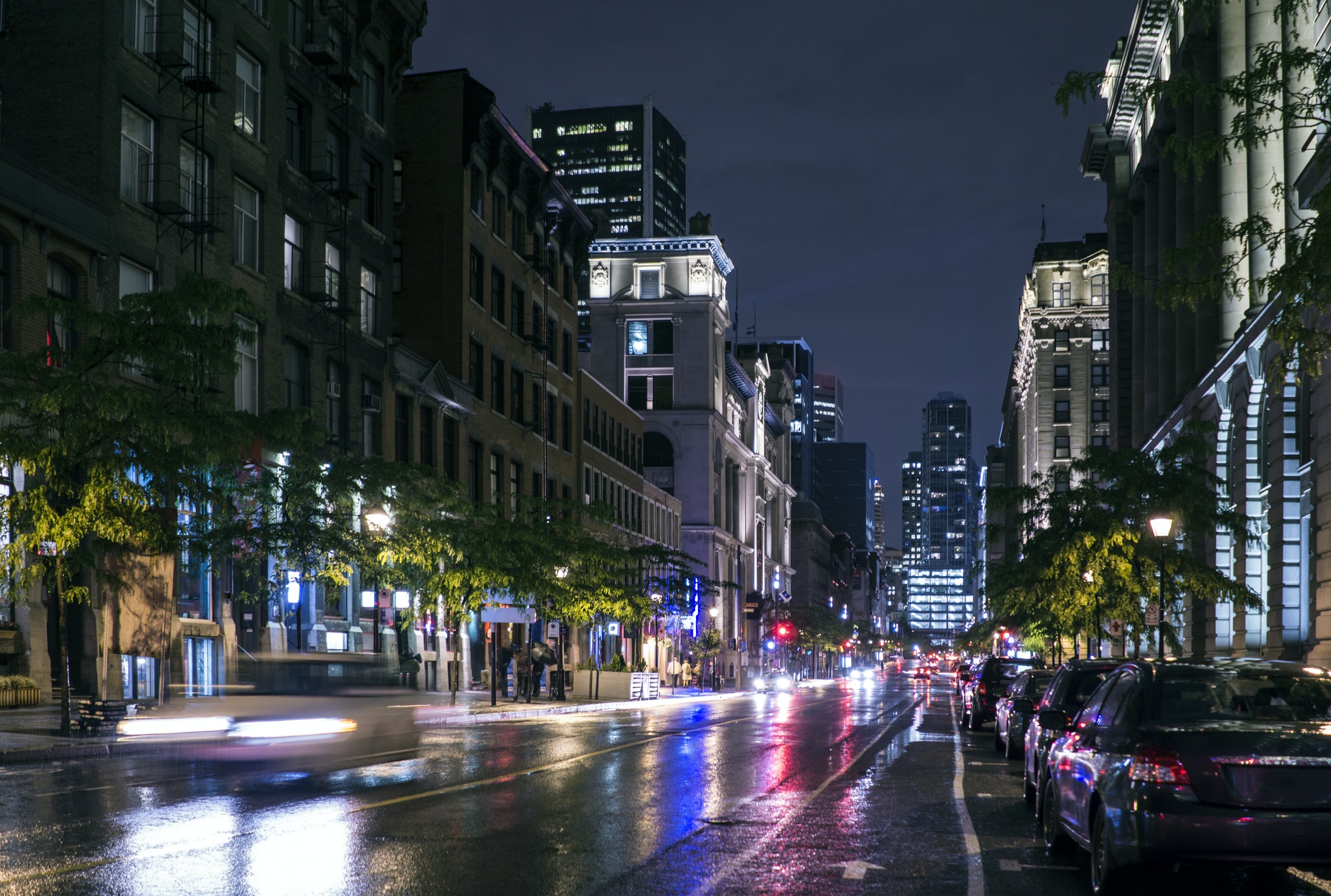 What is the cost of living in Canada?
The cost of living in Canada depends on one's lifestyle ie; type of accommodation and the study destination, etc. 
Let's have a look at the cost of living in various study destinations in Canada:
In Alberta, accommodation costs 481 CAD, food costs 282 CAD, transportation costs 73 CAD, and miscellaneous costs 338 CAD.
In Ontario, accommodation costs 600 CAD, food costs 270  CAD, transportation costs 86 CAD, and miscellaneous costs 290 CAD.
In British Columbia, accommodation costs 871 CAD, food costs 279  CAD, transportation costs 108 CAD, and miscellaneous costs 342 CAD.
In Nova Scotia, accommodation costs 500  CAD, food costs 245 CAD, transportation costs 68 CAD, and miscellaneous costs 247  CAD.
In Quebec, accommodation costs 423  CAD, food costs 272 CAD, transportation costs 42 CAD, and miscellaneous costs 318 CAD.
In New Brunswick, accommodation costs 458  CAD, food costs 245 CAD, transportation costs 71CAD, and miscellaneous costs 237 CAD.
In Manitoba, accommodation costs 495 CAD, food costs 253 CAD, transportation costs 100 CAD, and miscellaneous costs 307 CAD.
Can we compare MBA and PGDM in Canada?
We have compared MBA in Canada with PGDM in Canada in terms of fees, duration, post-study work visa, salary, etc. Let's find out below:
MBA in Canada or PG Diploma in Canada are both career-oriented courses, and according to industry requirements, students get ample job opportunities once they complete their course. PG Diploma is the most popular short-term course in Canada pursued by international.
MBA Admission fees 5,000-20,000 CAD, duration 1.5 to 2 years, IELTS requirements 6.5 to 7.0.or more, 4-years UG degree or a 3 year degree in the relevant subject are required for admission.
Whereas, PGDM admission fees are 8,000 to 20,000 CAD, duration 1 to 2 years, IELTS Requirements 6.0, UG degree requirements 3 or 4 years UG degree are accepted for admission.
What colleges/universities offer MBA in Canada?
Let's find out the top lowest-fee colleges/universities offering MBA in Canada:
First Nations University of Canada
Lakehead University, Orilla Campus
Lakehead University, Thunder Bay
Queen's University
St.Francis Xavier University
University of Sherbrooke
Teluq University 
University of New Brunswick
University of Saskatchewan
Humber College
British Columbia Institute of Technology
St.Stephen's University
Why choose KCR to plan to study MBA in Canada?
Please visit KCR Consultants here.