Why MBBS in Romania for Indian Students?
Romania in the Balkans itself describes hospitality. So how any medical aspirant will not think to educate in Romania? It is an EU country and a fantastic destination to study medicine and research. 
Romania offers (5+1) 6-year study programme for MBBS studies and that too in English for Indian students in some Romanian universities.  
For many medical aspirants, it is possible to acquire a medical license and practice anywhere across Europe with a medical degree achieved from a Romanian university. 
For Indian students, the Universities of Romania bring you a chance to continue with specialization and become an expert in your preferred medical field. 
Above 17 year is the age criteria for MBBS in Romania for Indian students.
All EU medical councils and ministries of health validate Romanian medical degrees. But you must learn the country's language, the only condition for choosing another EU country to work and live in. 
If you are considering the cost of studies, then as an Indian citizen, you can benefit as MBBS fees are low and almost affordable. Tuition fees cost 6000-8000 EUR per year. 
MBBS in Romania for Indian students is the low-cost medical education in EU countries and allow to practice worldwide.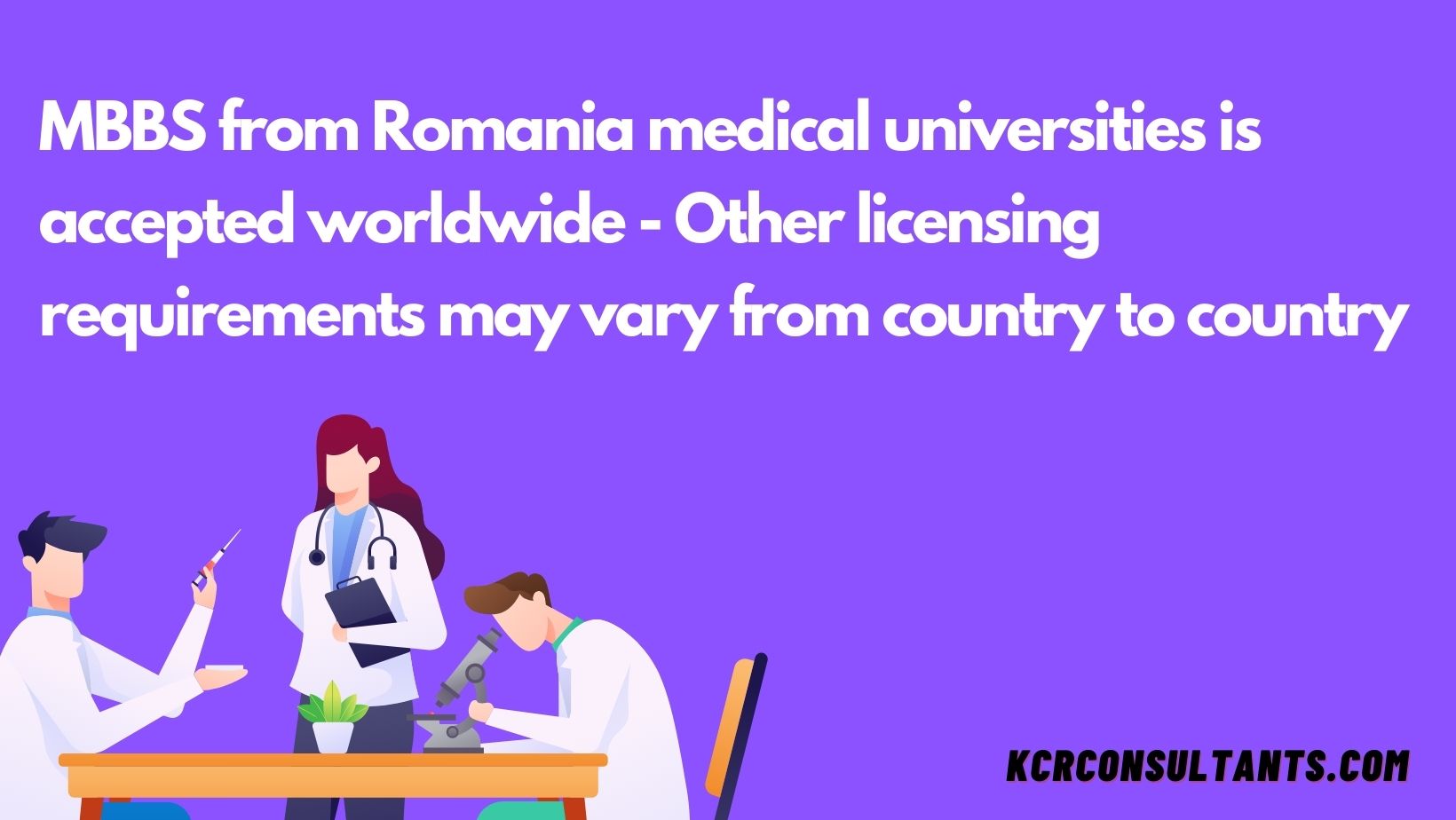 Eligibility criteria for MBBS in Romania for Indian Students 
The primary requirement to enrol in an MBBS programme in Romania the completion of the science subjects in the 12th grade is necessary. 
At least 50% of marks and communication skills in English are mandatory in some of the universities of Romania.  
Fee structure for MBBS in Romania for Indian Students 
Most of Romania's universities charge approximately 6000 EUR per year. 
Living in Romania is cost-effective. It is possible to spend more than 400 EUR per month on housing, food, and other living expenses.  
Medical universities from Romania look for a neet passed certificate, and it is mandatory for students who wish to return with a foreign medical degree and practice medicine in India.  
Application process for MBBS in Romania for Indian Students
By overviewing this article, you get how medical studies are carried out in Romania. As an Indian medical aspirant, if you want to enrol in one of the universities of Romania; 
Reach us at KCR Consultants for more in-depth discussions and counselling. 
We at KCR are up to date with the admission requirements and procedures. 
Relevant Articles: MBBS Abroad and MBBS in Europe