Adaptation Training in Germany For Foreign Nurses
Are you a registered nurse in your home country?
Have you got at least a couple of years or post registration work experience as a nurse?
If your answer is yes to the above questions then you are eligible to migrate to a foreign country of your choice.
Keep in mind, to practice nursing as a registered nurse abroad you will be required to get licensed by the nursing board of the concerned country. 
The registration procedure and formalities may vary, country by country.
For example; you will be asked to attend theoretical and clinical tests and pass the examinations by the UK nursing council to be considered qualified.
Irland gives options sometimes to sit a test and pass or attend an adaptation programme successfully before accepting a foreign educated nurse to the registry of registered nurses.
Australia and New Zealand suggest nurses to attend short term bridging programmes ,of 3 months and 45 days long respectively, and complete it successfully for a license to practice nursing. 
So, what's the procedure in Germany?
Germany has 16 states and each state has its own administrative office to manage and regulate nursing practice in the respective states.
Registering with one state is enough to practice in other states of Germany later, whenever one likes to do so.
Now how to register in a German state?
To register in any German state, a foreign educated nurse should lodge an application first, along with all the required documents to the state office which is responsible for nursing practice and licensing in the state. The application should be submitted along with the following documents; 
All relevant work experience / reference letters 

Current and previous nursing council registration certificates
Nursing diploma / degree 
All semester transcripts & marks
high school certificates 
passport
All certified copies, translated by a German state approved translator
The qualifications will be checked and compared to the German nursing qualification. After assessment if the state office finds the foreign nurse's qualifications matching with the local qualification then the application is considered for direct registration. 
If not then a deficiency letter is issued;
advising to sit a knowledge test and pass 
or
attend an adaptation training in a particular field of nursing as identified, for a short period in a hospital and complete it successfully.
Is there a fixed route to make it or different ways to choose from?
Of course there are different ways, but have a common element in all the available routes!
Whichever way you choose, learning German and achieving the required level of German language skills is mandatory. 
What's the minimum German language level required to migrate to Germany?

You just need to achieve a B1 Level to migrate to Germany, whereas your language skills should be at least B2 Level to qualify to get registered as a nurse in Germany. 
Is it mandatory to submit my B2 Level test passed certificate to the state office of nursing, along with my initial application?
It's not necessary to submit your language test passed certificate along with your initial application. But it's mandatory before finally accepted for registration.
So what are the options to choose from?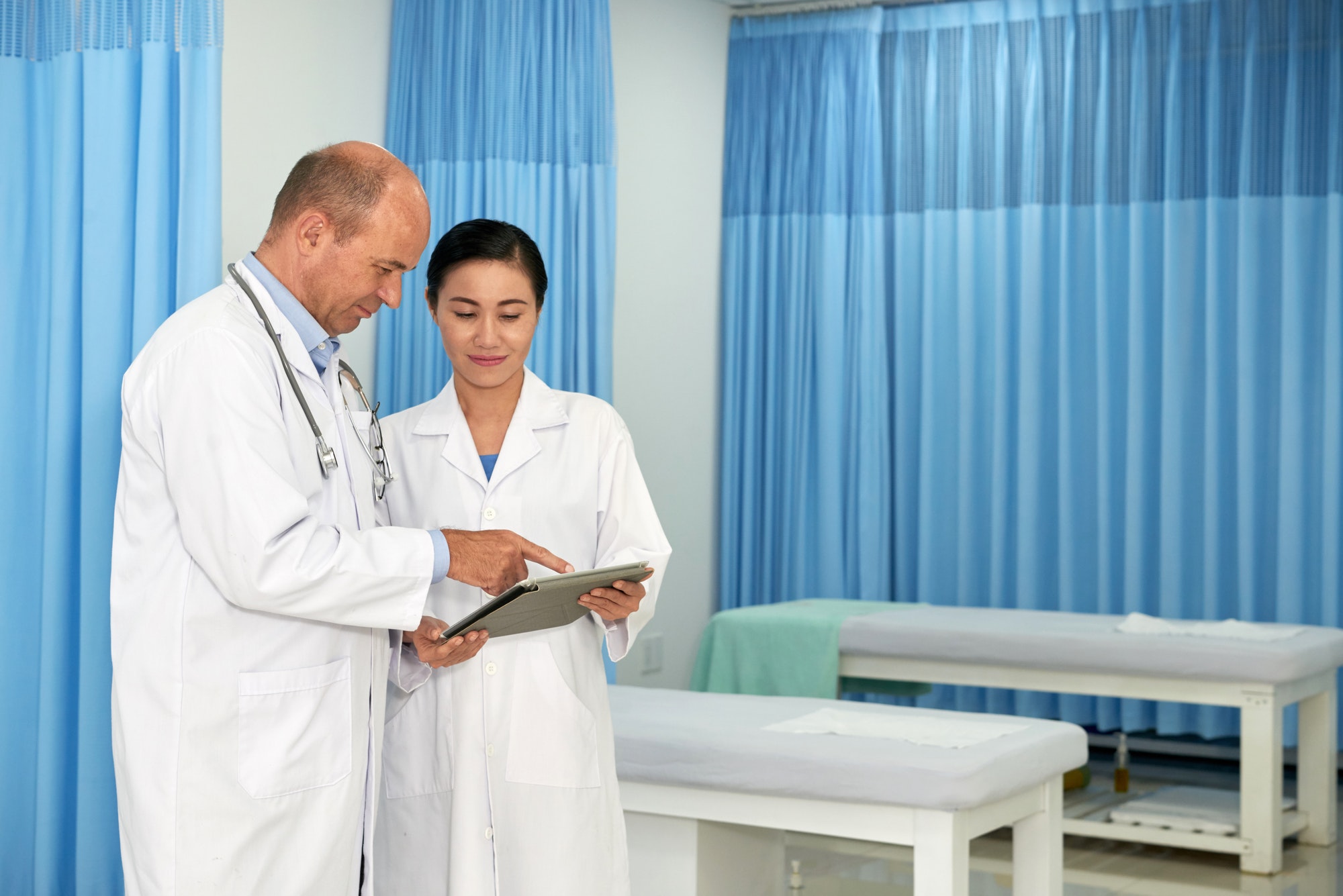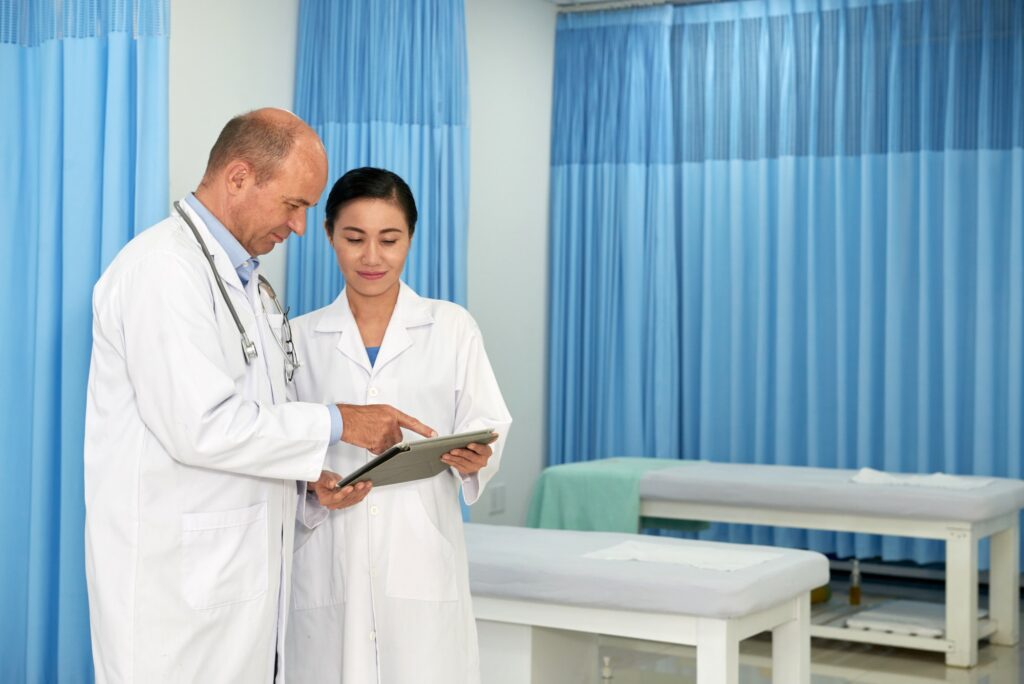 OK, you may choose one from the below;
Option 1:
Start learning German language while in your home country, achieve the level of at least B1 by passing an approved test.
Attend an interview conducted by a German hospital, get selected, and accepted.
Receive an offer from the hospital for a job as well as on the job language learning for further level of German language, at least upto B2 Level.
Apply for your visa. 
Arrive in Germany after obtaining your visa, and follow as agreed and as mentioned in the letter of offer. Once achieved B2 level, start attending adaptation training in the hospital, complete it successfully to qualify finally, for a German state nursing council registration.
Once registered, continue working as a nurse in the same place or in a place of your choice.
Option 2:
Already achieved B2 while in your home country?
Attend a hospital interview and get selected for an adaptation training, get your qualifications assessed by the German state office of nursing from the concerned state in Germany, and receive the decision letter suggesting for adaptation training.
Receive the offer letter for adaptation training along with other supporting documents from the hospital which has accepted you.
Apply for your visa, arrive in Germany, and follow the steps, the programme and the procedures, and get licensed to practice nursing in Germany.
Option 3:
This option gives more importance for getting your qualifications assessed  first by a German state nursing council while you are in your home country, even before learning German language.
To start with, get all your documents translated into German language by a certified translator in Germany, get it legalised and submit your application for initial registration to the state office for nursing practice and regulating, on behalf of you. 
It normally takes 45 -60 days but it can take more time than expected, and cannot predict the actual time taken till we hear from the state office. That's the situation with all the state offices for nursing in Germany.
Hence it's highly advised to use this time of waiting, to start and keep learning German language.
Once the decision letter is issued and received by us on behalf of you, an adaptation training offer is obtained from a hospital which is interested and ready to offer you a place for the same.
At the same time, our associate language school in Germany will issue an admission offer to teach you German language if required, even from the beginner's level, A1 Level.
So with all these three documents; decision letter / deficiency letter received from the state office, adaptation training offer received from a hospital, and the admission letter received from the language school  and other supporting documents you will start preparing to lodge your visa application at the nearest German consulate.
Here in this programme, since you would have already received a decision letter from the state office in favor, the German school, your first sponsor in Germany will be able to apply for a Government Grant which is available in Germany to support foreign educated nurses and doctors to meet some of the expenses incurred during their efforts during the  preparation process.
Therefore you will need to pay only 4000.EUR to the German school for the language course of German up to B2 level, all the required services including communicating with the hospital on behalf of you for an adaptation training  place, liasoning with all the government and institutional bodies while you are in the process, and before.
You will get licensed to practice nursing in German hospitals after successful completion of the adaptation training. 
Nursing in Germany with Monthly Stipend
You can become a nurse in Germany after completing this vocational course called AZUBi Health care / Nursing.
Just send us your queries and one of our dedicated consultants will get in touch with you soon.