Every state in Germany has unique specialties and we were exploring the states of Germany individually.
In this article, we will explore the state of Brandenburg.
BRANDENBURG
Brandenburg, formally known as the State of Brandenburg, is situated in the northeastern region of Germany and has borders with the states of Mecklenburg-Vorpommern, Lower Saxony, Saxony-Anhalt and Saxony, as well as the nation of Poland.
With a land area spanning 29,480 square kilometres (11,382 square miles) and over 2.5 million inhabitants, this state ranks as the fifth largest land area and the tenth most populous.
The state's capital city is Potsdam, boasting the highest population count.
Other notable places within the state include Cottbus, Magdeburg, Dessau and Frankfurt (Oder).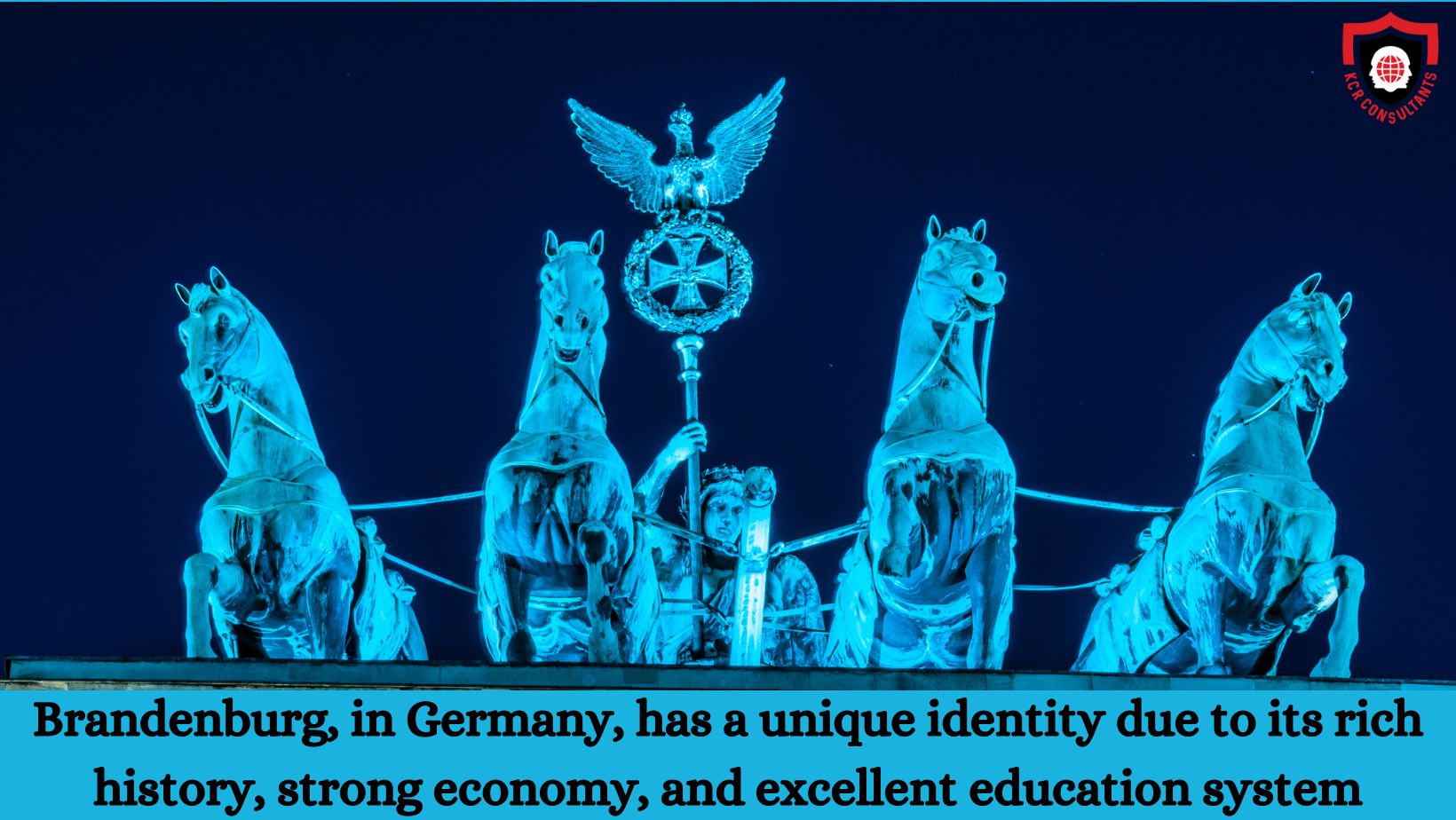 OF BRANDENBURG
The state of Brandenburg has lakes with water as clear as glass and pine woods. It gets 2,100 hours of sunshine yearly, making it the most sunny federal state. It is also the only federal state with the beat of the world's largest city, Berlin.
The state has more bodies of water than any other in the Federal Republic. It has 3,000 lakes.
It also has several charming museums, galleries, concert halls and theatres, in addition to numerous historic castles, country manors and gardens, including the Prussian Palaces and Gardens, a UNESCO World Heritage Site.
HISTORY
How can we proceed without knowing the history? So let us explore the history of Brandeburg.
During the late medieval and early modern periods, Brandenburg was one of the seven electoral states within the Holy Roman Empire. Together with Prussia, it constituted the foundational core of the German Empire, which marked the beginning of the first unified state in Germany.
In the year 1815, Brandenburg was included as a province of Prussia, a status it remained throughout the process of German unification in 1871 and until the end of World War II.
Following the conclusion of the war, the region of Brandenburg, situated to the west of the Oder River, was established as an independent state following the dissolution of Prussia by the Allied powers in 1947.
In 1952, the administrative character of Brandenburg underwent a significant change as a result of the dissolution of the East German states, leading to the establishment of new districts known as Bezirke.
When East and West Germany were reunited in 1990, the state of Brandenburg was reconstructed mostly from the former East German municipalities of Potsdam, Frankfurt and Cottbus. 
We will explore Brandeburg in detail now.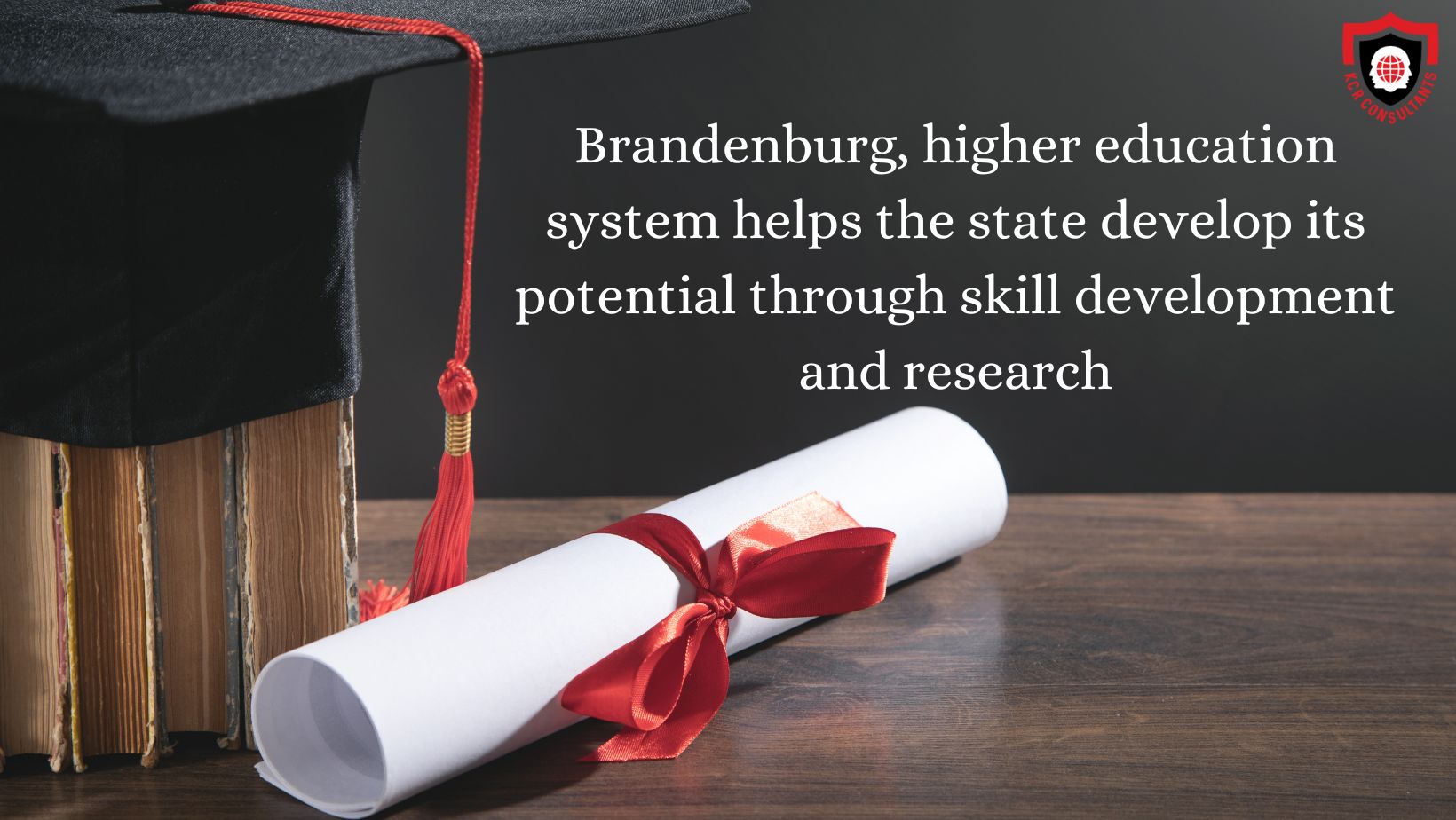 ECONOMY STATUS
Brandenburg ranks as the sixth smallest economy among the German states, as evidenced by its gross domestic product (GDP) of EUR 75 billion.
However, within the newly formed states of Germany, Brandenburg held the second highest position in terms of size (after Saxony) and exhibited the highest level of productivity in 2019, as measured by gross value added per worker.
Let us proceed with exploring the economy of the Brandenburg
Agriculture
Brandenburg has a significant agricultural sector, with a focus on crop farming, livestock and dairy production.
The state is known for its fertile soils and agricultural traditions.
Industry
The industrial sector in Brandenburg includes manufacturing, energy production and technology-related industries.
The state has a presence of manufacturing companies, including those in the automotive and machinery sectors.
Renewable Energy
Brandenburg has made significant investments in renewable energy sources, particularly wind and solar power.
Its home to numerous wind farms and solar installations, contributing to Germany's transition to cleaner energy sources.
Transport and Logistics
Due to its location and infrastructure, Brandenburg plays a crucial role in logistics and transportation.
It has well-developed road networks, waterways and rail connections. Berlin, the capital city, further enhances its strategic importance.
Tourism
Tourism is a growing sector in Brandenburg, thanks in part to its natural beauty, lakes and historic sites.
The proximity to Berlin also attracts tourists to explore both the state and the capital.
Research and Education
Brandenburg is home to several universities and research institutions, fostering innovation and knowledge-based industries.
HIGHER EDUCATION SYSTEM
Now, we will explore the higher education system that facilitates internationalization.
The higher education system facilitates the state's exploration of this potential by catalyzing skill development and research.
The State has delegated the task of developing recommendations for improving the visibility of its institutions' program offerings, aligning them with the demand for skills and innovation and increasing their attractiveness to prospective students from both within and outside the state to the Organisation for Economic Co-operation and Development (OECD).
This collaboration is closely supported by the European Commission's Directorate-General for Structural Reform Support.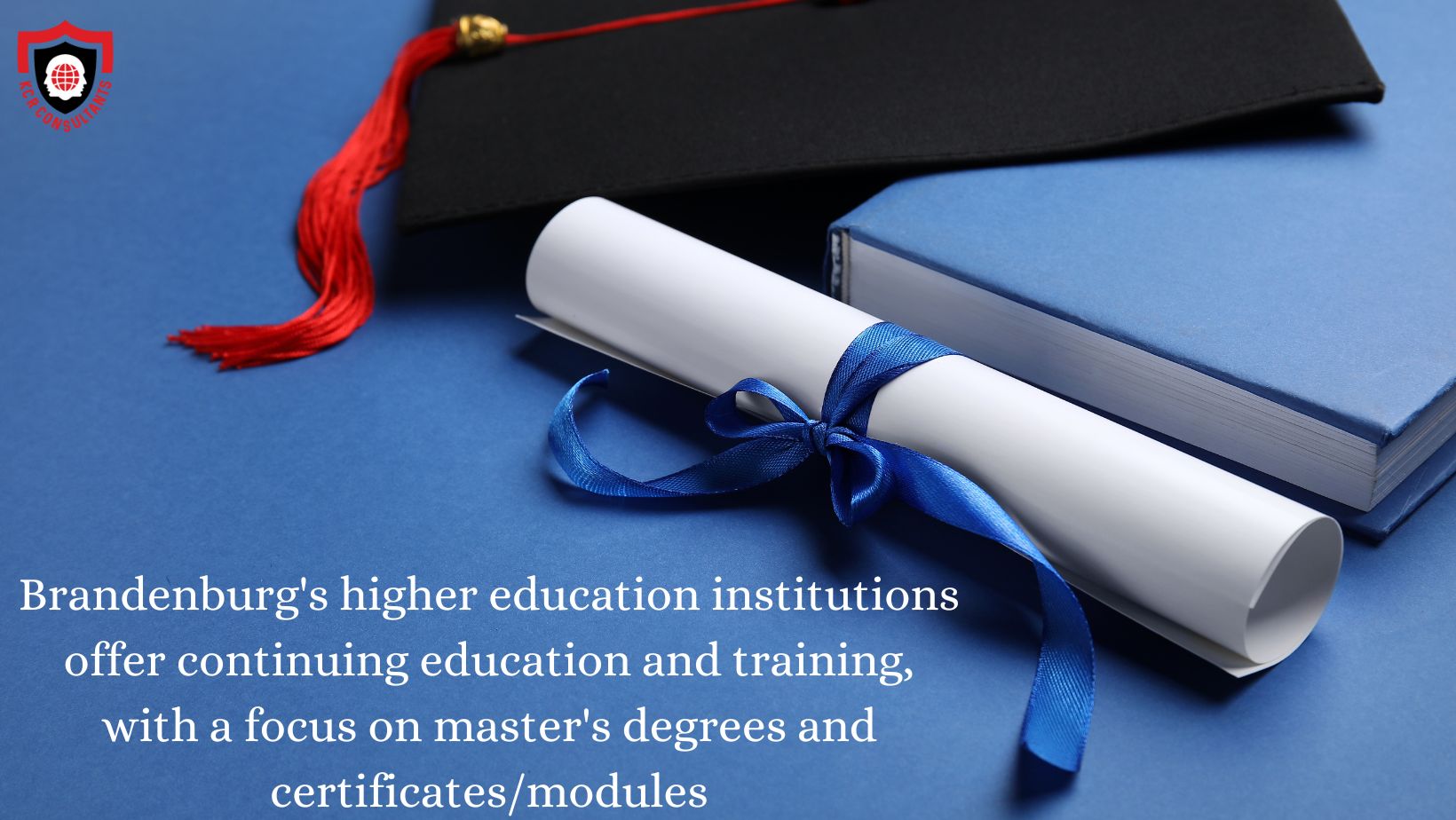 Applied universities of Brandenburg
Universities in the Brandenburg offering a broader range of subjects are more research-focused and one of the most important universities are Applied universities (UAS).
Applied universities prioritizes teaching and practical applications.
UAS professors typically have extensive professional experience, academic qualifications and a higher teaching load.
Brandenburg's UAS can offer doctoral studies only in collaboration with state universities, each specializing in different fields to cater to regional needs.
Facilities of the Higher Education
Due to the Bologna Reform, bachelor's and master's programs have become the standard in Brandenburg's higher education universities.
Approximately 50% of the study programs at these higher education institutions offer part-time options for greater flexibility.
Dual study programs, integrating academic studies with vocational training, are on the rise and are coordinated centrally.
Brandenburg's higher education institution also provides continuing education and training courses, focusing on master's degree programs or certificates/modules.
Internationalization of Higher education
Partnerships between universities, especially student exchange programs, have long served as the fundamental pillar of international orientation within higher education.
They provide motivation for students to engage in the learning of foreign languages and the acquisition of intercultural competencies.
The level of student mobility at universities and universities of applied sciences in Brandenburg is relatively high in comparison to other regions within the nation and the European Union.
Funding for Higher Education
Brandenburg provides funding to support the Higher Education.
Brandenburg's government has significantly increased funding for higher education in recent years, focusing on improving teaching quality, maintaining capacities and creating new teaching capacities.
The state also offers various incentive structures to support academic staff and research.
Brandenburg's public funding for higher education is divided into three pillars:
Base funding
Demand-based funding
Performance-based funding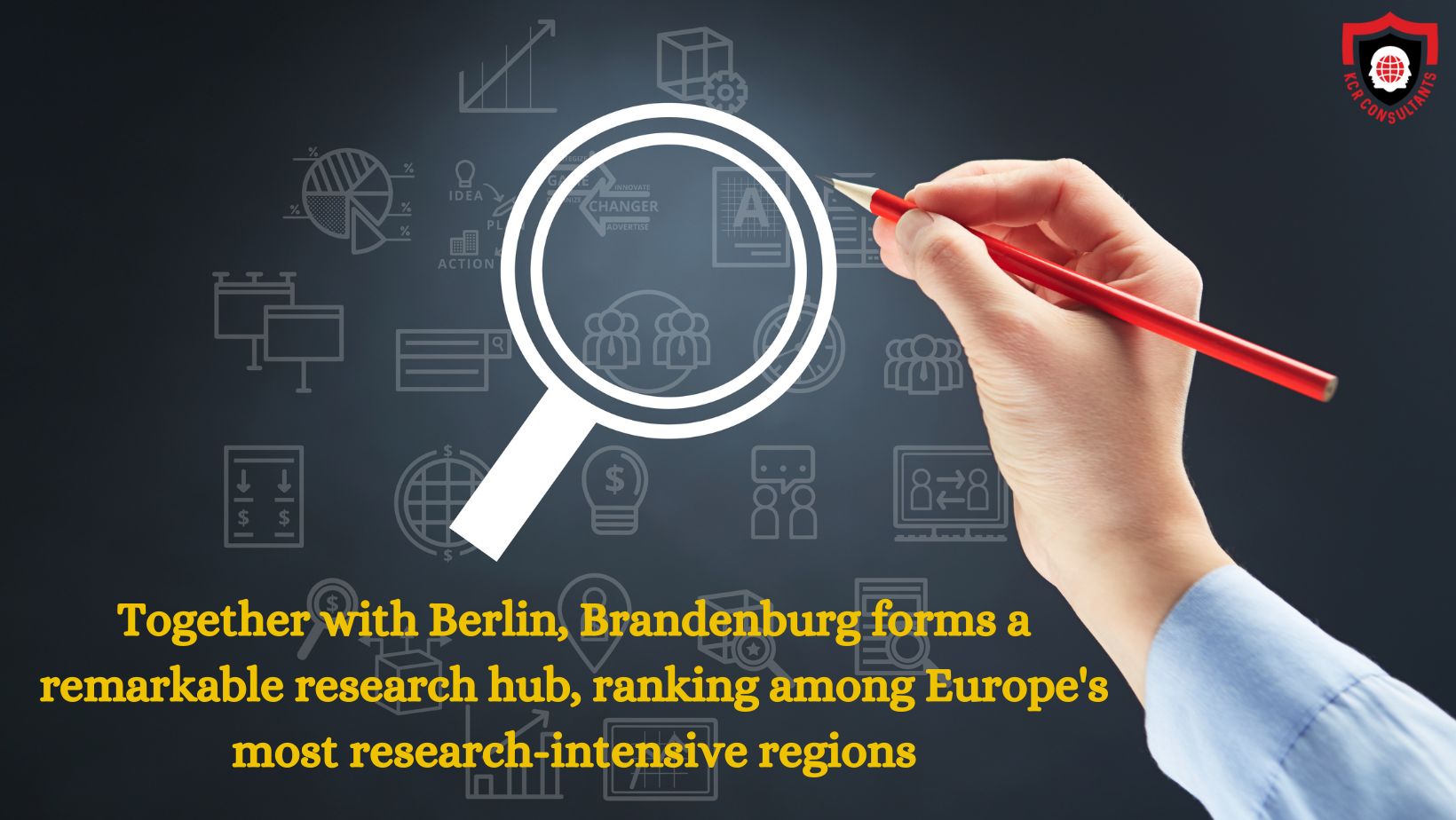 UNIVERSITIES IN BRANDENBURG
Now, let us explore how many universities there are.
Theodor Fontane (MHB)
College for Sport and Management Potsdam
Theologische Hochschule Elstal
GISMA Business School – Hannover Campus
Hertie School
Bard College Berlin
CBS International Business School
bbw University of Applied Sciences
BSP Business & Law School
HWTK – University of Applied Sciences
Akkon University of Human Sciences
Berlin Psychological University
University of Applied Sciences Appollon
Wilhelm Büchner Hochschule
SRH Berlin School of Design and Communication (BSDC)
Hamburger Fern-Hochschule
Protestant University of Applied Sciences Berlin
Brandenburg University of Applied Sciences
University of Potsdam
Technical University of Applied Sciences Wildau
Fachhochschule Potsdam
European University Viadrina
Brandenburg State Police University
University of Erlangen–Nuremberg
SHORT NOTE OF RESEARCH PROFILE
As we know that the higher education system in Brandenburg is well developed, let us now move on to the next topic.
Brandenburg is host to a diverse array of research disciplines, encompassing both fundamental and groundbreaking research as well as practical and applied research and development (R&D).
Cutting-edge research is being carried out in advanced facilities such as the Telegrafenberg in Potsdam, with a focus on climate and geological studies, including the development of the "Tsunami Early Warning System".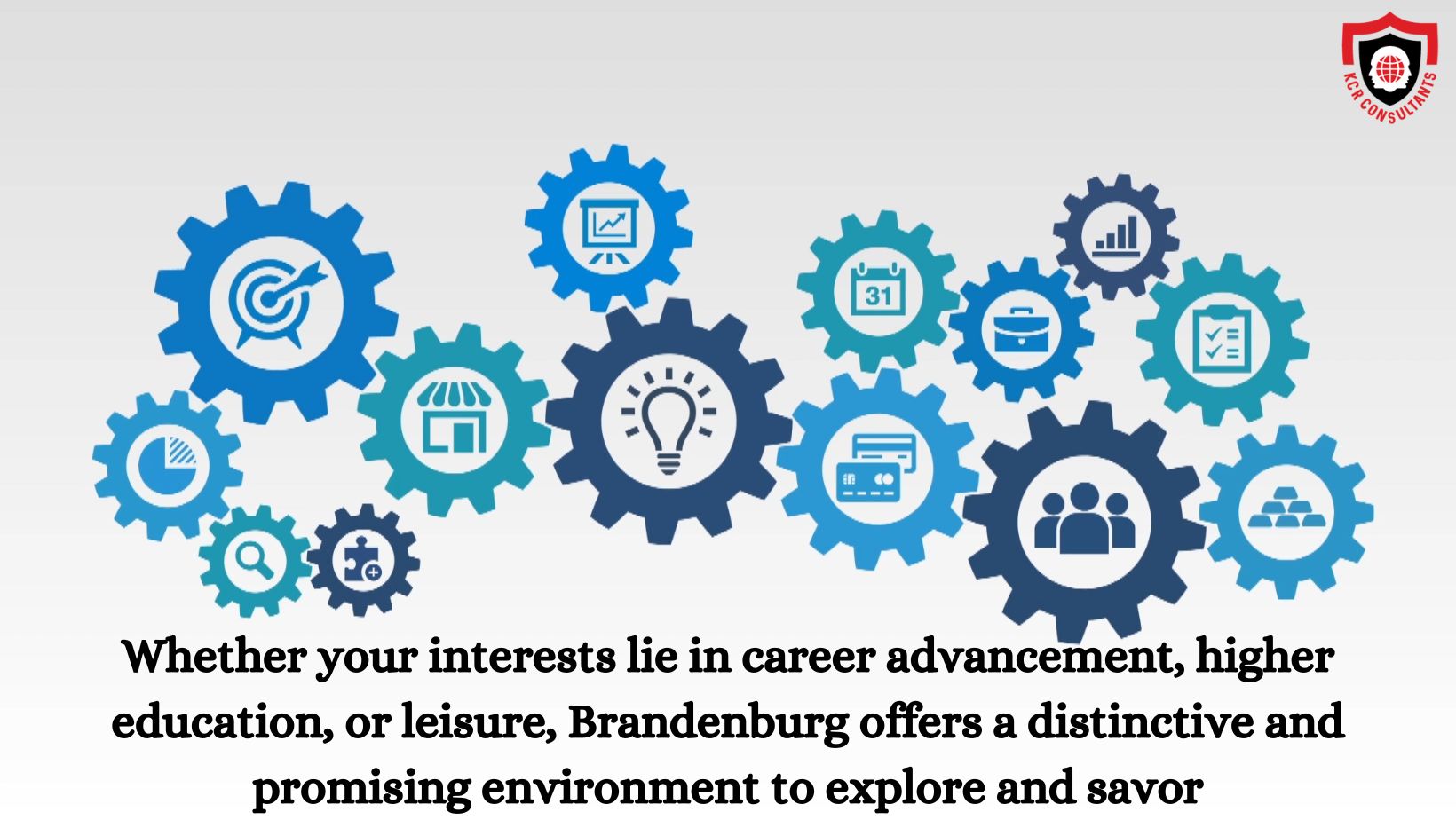 The Science Campus located in Potsdam-Golm is dedicated to the pursuit of innovation, advancements in biotechnology and the study of gravitational physics.
At now, there is a workforce of 2,500 individuals employed at the location. Additional exemplary research institutions can be identified in alternative geographical settings.
In combination with Berlin, the state of Brandenburg exhibits an outstanding cluster of research activities, positioning it among the most research-intensive regions in Europe.
The capital region employs a maximum of 50,000 scientists, with around 23,000 working at universities, colleges and universities of applied sciences.
STUDIENKOLLEG IN BRANDENBURG
No matter where we go, we have English as a medium of communication, but Germany is filled with German, so it is better to learn German.
The state offers Studienkolleg, a preparatory course, to international students.
The preparatory program is designed to enhance the international student's proficiency in the German language and academic studies.
Some of the Studienkollegs are listed below,
INSTITUTION – Rheinisches Studienkolleg
STATE: Brandenburg
CITY – Brandenburg, Oranienburg, Eberswalde, Straussberg, Bernau near Berlin, Potsdam, Mittenwalde
TYPE – Preparatory College
COURSES –

T, W, M, G/S
INSTITUTION – Freie Universität Berlin
STATE: Brandenburg
CITY – Berlin
TYPE – Preparatory College
COURSES –

T, W, M, G
CAREER FACILITY
Working in Brandenburg means being a part of a thriving and multifaceted economy, with a range of job opportunities available in various industries and organizations.
Brandenburg presents a wide array of employment prospects spanning several sectors, making it a popular choice for individuals seeking employment and professionals.
The region is host to a multitude of enterprises, encompassing both multinational corporations and pioneering entrepreneurial ventures, hence offering an array of prospects for professional advancement.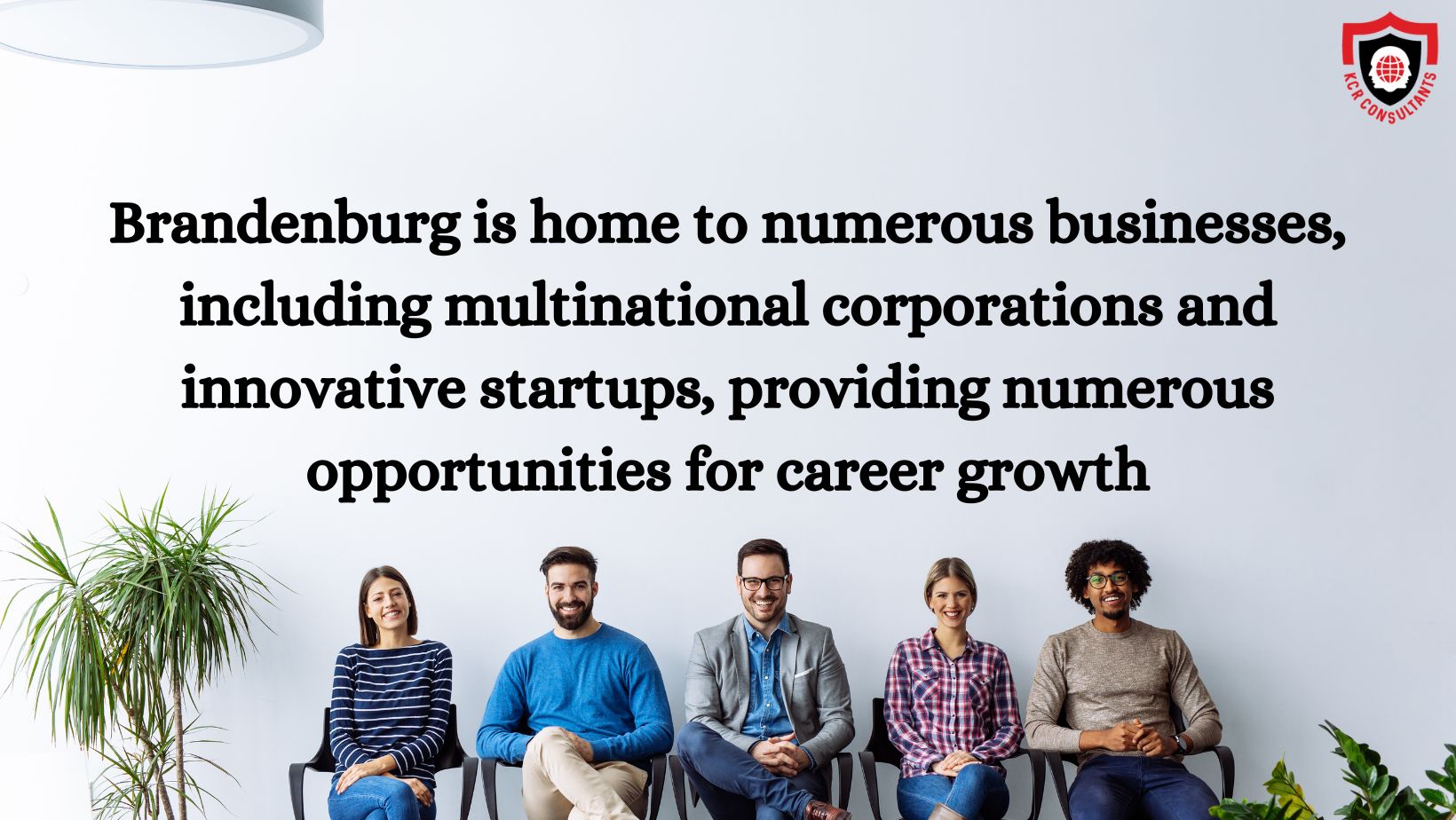 Career Growth in Brandenburg
Brandenburg has a strong job market with a lot of room for growth in many different fields.
The automotive industry in the state is one of the biggest employers, with companies like Volkswagen, Mercedes-Benz and BMW doing business there.
Another important business in Brandenburg is the energy industry.
Large companies like AEON and Vattenfall are based in here and offer jobs in many different fields.
Also, research institutions like the Max Planck Institute and the Fraunhofer Institute for Applied Polymer Research offer jobs to professionals interested in science and study.
Brandenburg also has good job chances in other fields, such as logistics, tourism and construction.
Job Search in Brandenburg
Job seekers can search for job opportunities in Brandenburg using a range of online channels, such as the official website of the Federal Employment Agency.
The state also provides job fairs and networking events, which serve as effective platforms for individuals to establish connections with prospective companies and gain insights into available job opportunities.
Brandenburg hosts a variety of job fairs on an annual basis, such as the Vocatium Job Fair for Students and the German Jobs Day.
There are also opportunities for individuals proficient in the English language, particularly within foreign corporations and research establishments.
Brandenburg provides training options for career growth!
Brandenburg also offers a diverse array of educational and training options to individuals seeking employment, aiming to enhance their skill sets or undergo career reorientation.
Multiple industries provide dual studies, apprenticeships and other vocational training programs that combine classroom and on-the-job training.
The university provides Continuous education, which is essential for the region's sustainable and innovative economy and Brandenburg provides a variety of programs, courses and certifications to help professionals keep informed of the most recent industry trends and techniques.
TRANSPORT FACILITY
Brandenburg has a good transport system, with a large network of buses and trains that make it easy to get around the state and to other parts of Germany.
Let us see what are the transport facility that the state has in detail.
Roads and Highways: Brandenburg has an extensive network of roads and highways (Autobahnen) that facilitate the movement of goods and people.
Rail Network: The state has a comprehensive railway network operated by Deutsche Bahn (German Railways).
Berlin serves as a central hub and Brandenburg benefits from multiple rail lines connecting it to other German states and European destinations.
There are also regional and commuter rail services connecting towns and cities within Brandenburg.
Airports: Brandenburg is served by several airports, with Berlin Brandenburg Airport (BER) being the largest and most prominent.
BER is located just south of Berlin and provides international and domestic flights, making it a major gateway for travelers to the region.
Additionally, there are smaller regional airports and airstrips in Brandenburg.
Waterways: Brandenburg has an extensive network of rivers, canals and lakes, including the Havel River and various interconnected water bodies.
These waterways are used for both transportation and recreation.
They offer opportunities for cargo transport and passenger cruises.
Public Transport: Public transportation within Brandenburg includes buses, trams and suburban trains (S-Bahn) that connect towns and cities in the state.
The Berlin-Brandenburg Ticket allows unlimited travel on regional public transportation, making it easier for residents and tourists to explore the area.
Brandenburg also has bike lanes in a lot of its cities and towns, which makes riding a popular way to get around.
LEISURE
While, Brandenburg is an industrial state in the middle of major European routes, It also has beautiful natural areas that are great for relaxation and fun.
Brandenburg is a great place for anyone who likes to spend their free time outdoors, whether they ride bikes, walk, or play in the water.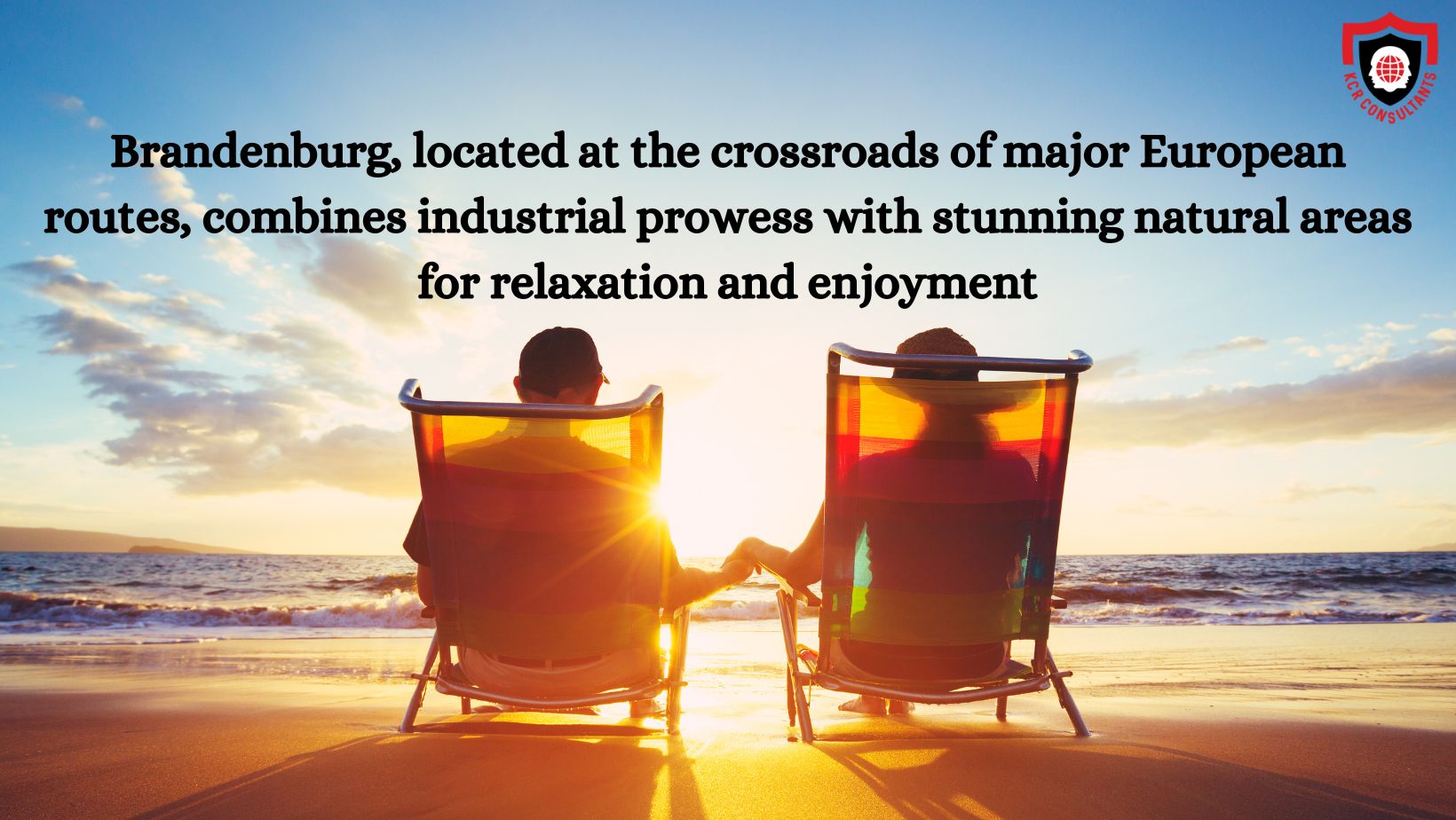 The cycling paths often follow scenic routes, including along lakeshores and through forests, providing opportunities for recreational cycling and eco-friendly commuting.
The state also features palaces and mansions, health baths and lakes and fun for the whole family.
In the countryside of Brandenburg, there are about 2,000 km of signposted walking trails.
Whether you just want a nice walk outside of the city or are planning a day trip or even a multi-day walk, Brandenburg has everything from short circle routes to routes that can be combined through different landscapes.
Brandenburg also takes measures to protect nature
It is renowned for its meticulously conserved natural environment and its ambitious programs for environmental protection, which were initiated throughout the 1990s.
After the reunification of Germany, a total of 15 vast protected areas were officially designated.
Each entity is allocated state-funded governance and a team of park rangers, who serve as guides for visitors and actively contribute to the preservation of natural resources. The majority of protected sites are equipped with visitor centers.
Enjoy the day in the beautiful lakes
You don't have to go all the way to the Sea to spend a day on the water. Brandenburg has a lot of beautiful lakes.
Liepnitzsee is one of the lakes. It is in the middle of a dense forest. The water is clean and clear, making it one of the best places to swim in all of Brandenburg.
From time to time, a small boat goes across the lake and stops on the island.
CONCLUSION
Brandenburg stands as a distinctive state within Germany, characterized by its rich history, dynamic economy and robust education system.
With a blend of thriving industries, picturesque landscapes and a strong commitment to research and innovation, Brandenburg offers a diverse range of opportunities.
Its extensive transport infrastructure, recreational activities and dedication to environmental conservation make it an attractive destination.
Whether you're interested in career growth, higher education, or leisure, Brandenburg presents a unique and promising landscape to explore and enjoy.
Related Article: STUDY IN GERMANY, FREE EDUCATION IN GERMANY,