What is Ausbildung in Germany: Unveiling Vocational Training's Role in Career Success
Are you considering a career in Germany or wondering about the country's unique approach to education and workforce development? 
You might have heard the term "Ausbildung" being used frequently. Read on to understand briefly and simply what Ausbildung is, its significance in Germany and how it can open doors to diverse career opportunities.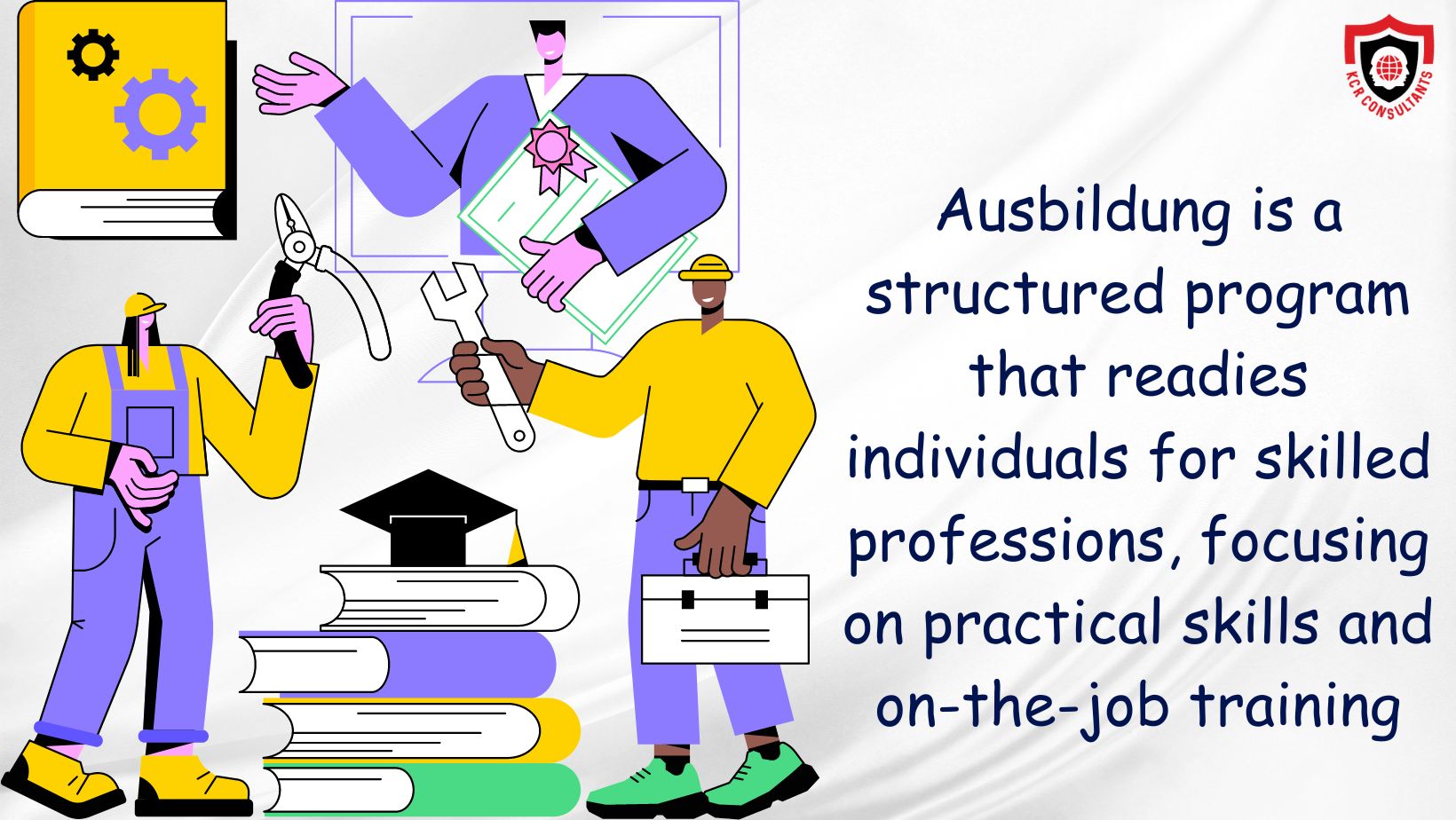 Was is Ausbildung?
Ausbildung, a German term that translates to "vocational training" or "apprenticeship" in English, is an integral part of Germany's renowned education system. 
It's a structured program designed to prepare individuals for various skilled professions. Unlike traditional academic pathways, Ausbildung emphasizes practical skills and on-the-job training, making it an excellent choice for those who prefer hands-on learning.
Key Features of Ausbildung
Structured Curriculum: Ausbildung programs follow a standardized curriculum that combines theoretical classroom instruction with real-world, on-the-job training. This blend of learning styles ensures that participants acquire knowledge and practical skills.
Duration: The duration of an Ausbildung program varies depending on the profession. It typically spans two to three-and-a-half years, during which apprentices become proficient in their chosen field.
Apprenticeship Contract: Participants sign an apprenticeship contract with a company or organization, officially making them apprentices. This contract outlines the terms of employment, including work hours, salary/stipend and the skills to be learned.
Vocational Schools: In addition to on-the-job training, apprentices attend vocational schools. These schools provide theoretical education related to the chosen profession, allowing apprentices to understand their field better.
Certification: At the end of their training, apprentices must pass a final examination. The program's completion leads to the award of a recognized vocational qualification certificate (Berufsabschlusszeugnis). This certificate is essential for pursuing a career in the chosen field.
Paid Training: Unlike many other educational systems, Ausbildung offers participants a unique benefit – they are paid for their work. Apprentices receive a salary/stipend, which often increases as they progress through the program. This financial support allows them to cover living expenses while gaining valuable experience.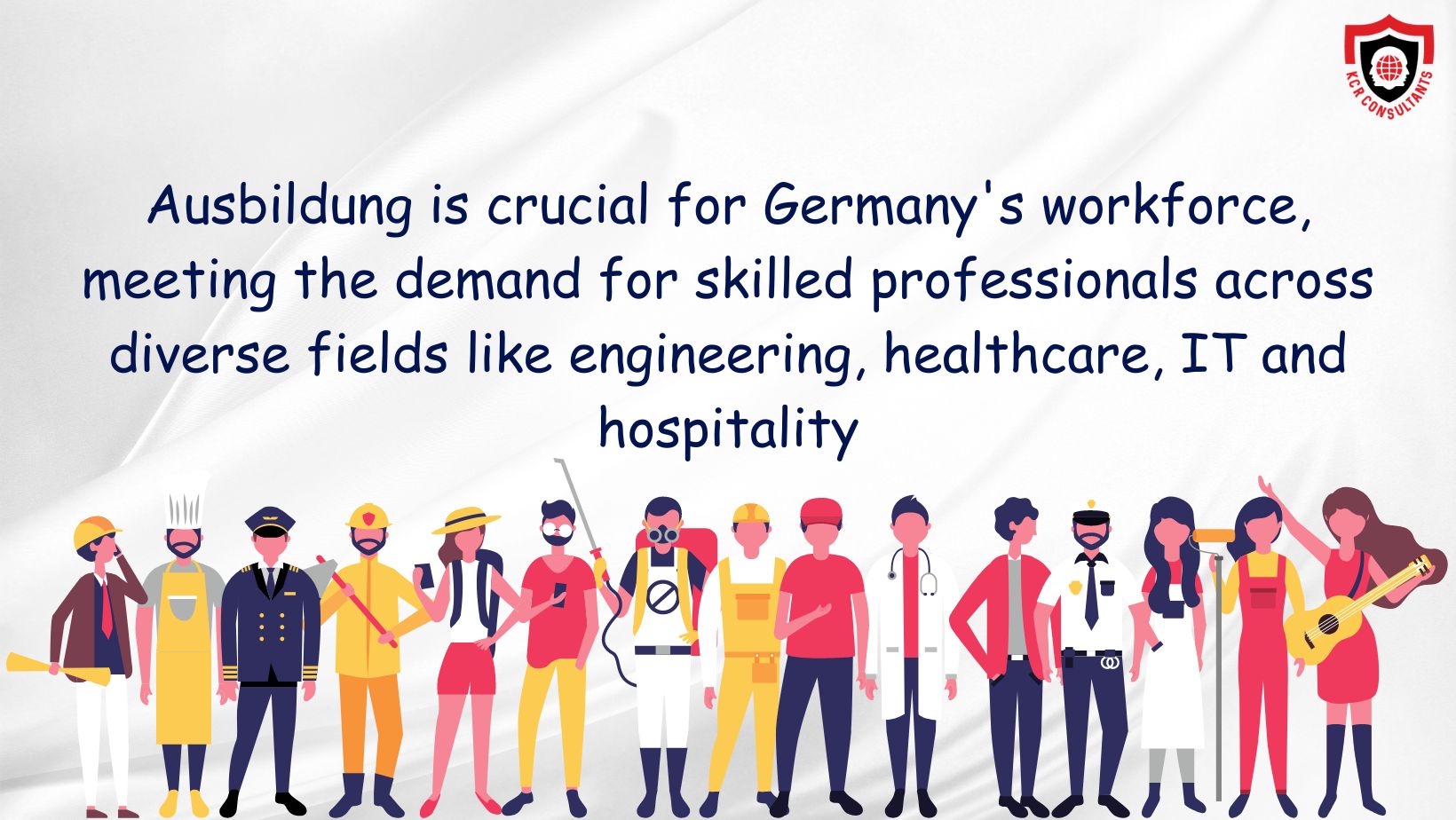 Why Is Ausbildung Important in Germany?
Ausbildung plays a pivotal role in Germany's workforce development. It addresses the country's need for skilled workers in various industries, from engineering and healthcare to information technology and hospitality.
 Here are some reasons why Ausbildung is highly regarded:
Skill Development: Ausbildung equips individuals with practical skills directly applicable to the workforce, reducing the skills gap in many industries.
Employment Opportunities: Completing an Ausbildung program significantly improves one's chances of securing stable employment in Germany. Many companies prefer to hire trained apprentices.
Diverse Career Paths: Ausbildung programs cover many professions, enabling individuals to explore different career options and find their passion.
Professional Recognition: The vocational qualification certificate obtained through Ausbildung is recognized and respected in Germany and often internationally, allowing graduates to work confidently in their chosen field.
In Conclusion
Ausbildung is a cornerstone of Germany's education system, offering a unique pathway to a successful and fulfilling career. It combines practical experience, structured learning and financial support, making it an attractive choice for those planning to enter the workforce or switch careers. 
Whether you are a resident of Germany or considering migrating to Germany to study and work in the country, understanding what Ausbildung is can open doors to numerous opportunities and a brighter future in the heart of Europe.