What is Vocational Training in Germany?
Vocational training prepares you for occupation or work that requires a special set of skills, such as a technician, craftsman, or electrician. This can include classroom teaching, practical training, or a combination of the two. However, vocational training takes place outside the formal education system to gain practical knowledge and usually results in a vocational qualification certificate or diploma. You can directly receive vocational training as an apprentice from an experienced employer regardless of whether you have a formal qualification or not. 
Some examples of vocational training programs are tailoring courses, cooking classes, jewelry designing courses, pottery classes, etc. 
Importance of Vocational Training Programs
Following are a few reasons related to the importance of vocational training:
It provides you with the required skills and professional training. You can complete vocational training programs outside the formal education system or at the same time along with your formal education. 
It allows you to find a high-paying job or career almost immediately after completing the programme.
After completing the vocational training, you will receive a certificate issued by an independent organisation, proving that your skills and position are better than applicants without formal training.
Vocational training helps you in improving your work efficiency and being more productive in your job.
The utility of vocational training is direct and obvious.
It provides learning opportunities for those who have lost formal education or are uncertain about attending school.
It provides you with the opportunity to learn the skills that you like and change your career almost at any time.
It provides employment opportunities in small cities and towns, thereby preventing the population from migrating to big cities.
Most professional skills are universal, enabling you to work in other countries too.
It provides skilled and trained workers to the market and industry. 
You must have heard people talking about vocational training in Germany, but do you know why?
It is because of the Skilled Immigration Act of Germany.
Confused?
Don't worry. Let's go through both vocational training in Germany and the Skilled Immigration Act in depth.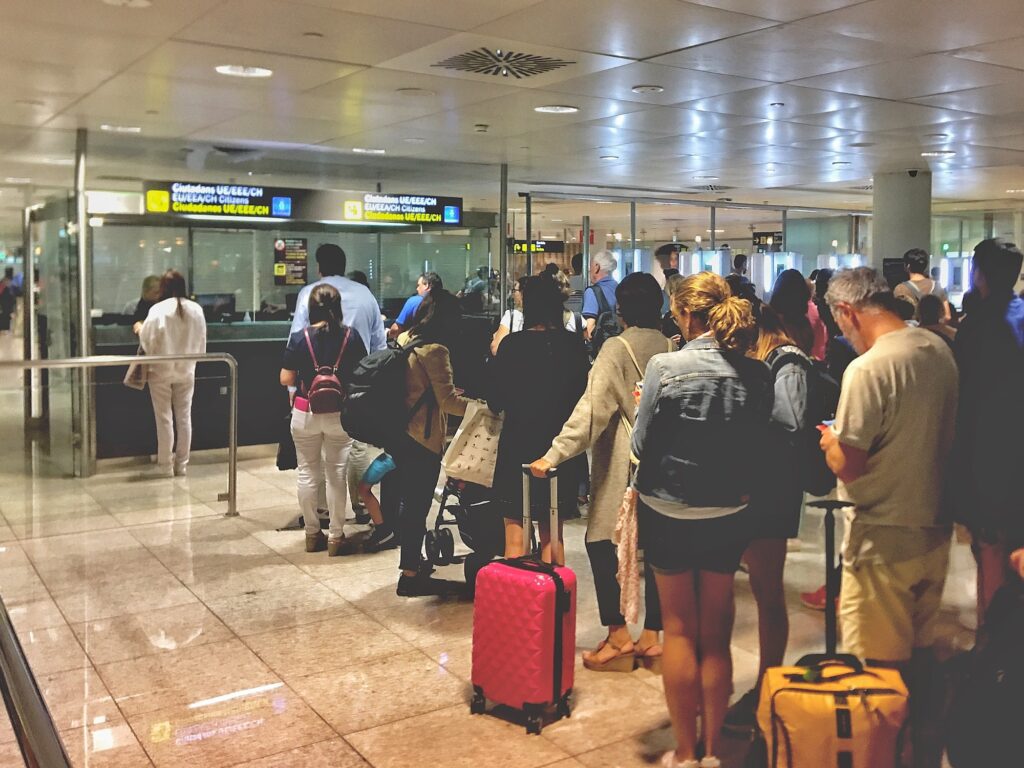 Skilled Immigration Act
The Skilled Immigration Act of Germany is a new law designed to expand employment opportunities for skilled workers in Germany. Skilled workers from non-EU countries with professional and non-academic training can now immigrate to Germany to find work. The current conditions for qualified professionals in higher education remain unchanged, but the rules have changed. Following are the key details of the law for both qualified, skilled workers and students. 
Qualified Workers
A person is considered a qualified professional if he/she fulfils any of the following conditions:
Completed vocational training qualification from Germany.
Completed vocational training qualification from any other country, and recognised in Germany as equivalent.
Any person who has a higher education degree comparable to an education degree from Germany. 
Qualified personnel must have special employment contracts or job opportunities and qualifications recognised by Germany.
A qualified worker can continue to engage in the activities he/she is qualified to engage in, and therefore, can also engage in related professional activities.
Up to six months residence permit can be provided to qualified professionals to find a job. 
A qualified worker or professional can attain a permanent settlement permit in Germany after four years of working.
Students or Trainees:
Students who want to pursue vocational training are allowed to come to Germany to find a vocational training institution or place.
Students who have completed vocational training in Germany are eligible to obtain a permanent residence permit after two years.
What's New in Vocational Training in Germany?
Germany offers a dual vocational training programme which has opportunities for on-the-job training and acquiring practical work experience. The duration of dual vocational training courses is around two to three years, where you are given both theoretical and practical knowledge. A student is required to spend the initial few weeks with the training school to learn theoretical knowledge required for the job, after which the student is sent to the assigned company for practical experience and practice. The other way of delivering the programme is a day or two spent in the classroom of the participating training center and the remaining days of the week on the work placement.
Dual vocational training in Germany provides you with a step ahead in your work as the course is a combination of theory  on skills and practice. There are approximately 325 approved vocational training courses in Germany, so you can opt for the course that matches your interests, hobbies, and talents. Due to the work experience that the course provides, employment opportunities after the training are really good. 
Here are a few reasons why you should pursue vocational training in Germany rather than any other country.
Dual vocational training courses are a perfect combination of theoretical and practical knowledge. There is a lot of variety in vocational training in Germany where you will learn theoretical knowledge about the skills one or two days a week and spend the rest of the week practising those learned skills for your assigned company. This kind of dual learning system combining theory and practice makes one learn skills better, and graduate with direct exposure to the real work.
The demand for vocational trainees is very high in Germany. Various companies and organisations in Germany are looking for vocational trainees, so there are high chances to secure a job after vocational training qualification.
When you start vocational training in Germany, you can make money from the first month as the company will pay you for the work you do for them during the work placement and on the job training. So, you need not worry about living expenses; you can easily cover these expenses with the stipend that you receive monthly from the participating company.
Vocational training courses can be your ticket to a permanent career in the German job market. Approximately two-thirds of apprentices have found permanent positions in the company after completing vocational training. After completing the program, you will obtain a complete professional qualification from the institute and earn a good income. One of the benefits of working with the same training company is that you already know your company, your work and your colleagues, which will surely benefit you.
Vocational training allows you to adapt to the changes in the future. The German labour market is in great demand for skilled workers who have received vocational training and can adapt to new changes in the future. In some fields, there is even more demand for vocational trainees than college graduates as vocational trainees have the required skills and are experienced in their work.
Now, you must be confused about the qualification requirement for vocational training in Germany.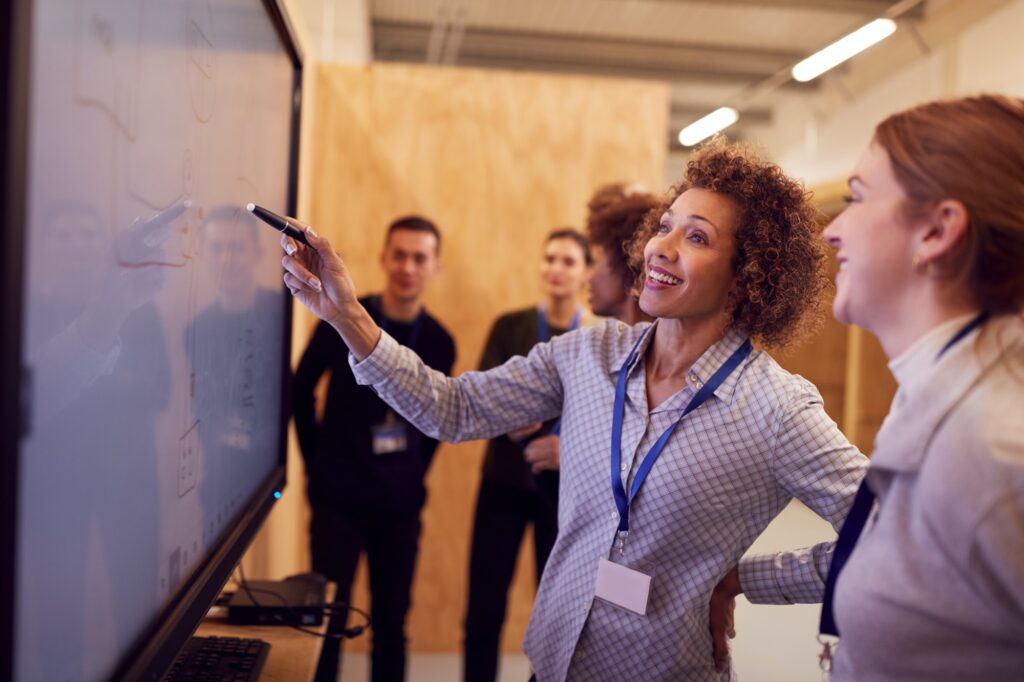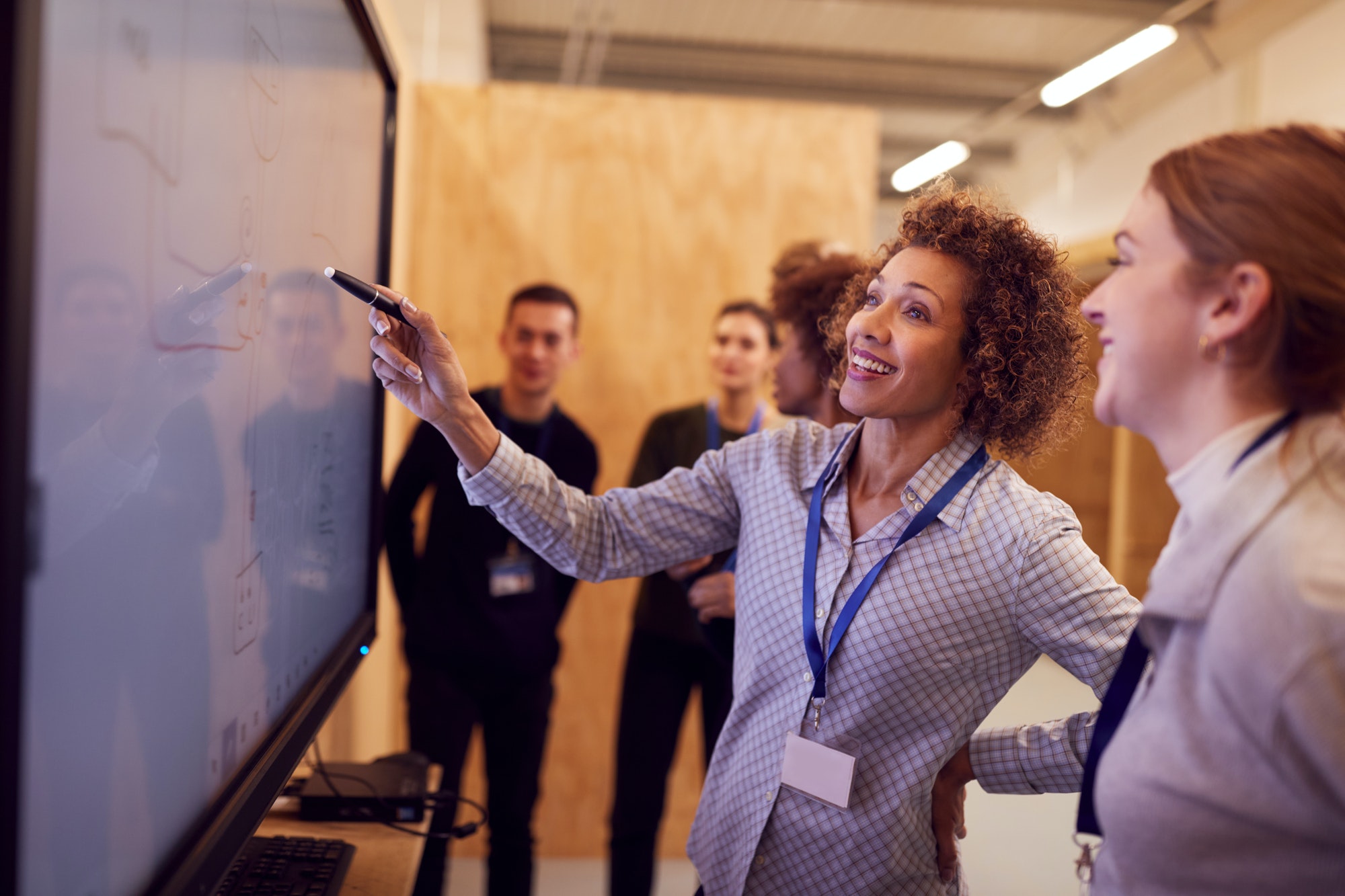 Qualification Required for Vocational Training in Germany
There is no specific qualification required for vocational training in Germany, but here a few points that you must know about qualification for vocational training in Germany:
The dual vocational training program in Germany does not require a special qualification degree; the company for which you work itself decides which skilled students should carry and forms criteria for selections.
When selecting candidates, they, of course, often pay attention to personal assessments, reports, and evaluations of the candidates. It is important for you to meet the desired set criteria if you are particularly thinking of popular vocational training professions.
If you want to receive vocational training at a vocational school or institution, you need a secondary school qualification, 12th grade passed, and meet the specific qualification criteria set by the vocational training school.
Apart from education qualification, sometimes there is an additional requirement in the form of an internship, work experience, or minimum age.
It is always advisable to conduct a thorough research about the vocational training program and institute to find the set qualification criteria.
Now that we have a better understanding of vocational training in Germany, let's discuss the process to find a vocational training position and the requirements to work in Germany.
How to Find a Vocational Training Position in Germany?
Choose the profession that is best for you
You can choose from about 325 occupations that currently are eligible for vocational training in Germany. In order to ensure that you choose the occupation that suits you best, the first thing to consider is what you like to do, what you are interested in, and what you are good at. What subjects do you prefer to study? Do you like working with people? Do you prefer desk jobs like working on a computer, outdoor jobs which involve using larger machines and tools, or in health care & nursing? Knowing your preferences can help you find the right vocational training course and the best suitable profession for yourself. 
Find a place to work as a trainee or apprentice 
Now that you have chosen the best profession for yourself, the next step is to find a place to work as a trainee. Depending on your chosen occupation, you can find internship opportunities. You may choose to apply right away here or in case you wish to contact you and discuss further.
Learn the German language 
Without sufficient knowledge of German, you certainly won't go very far, because whether it is in a training company or a vocational school, communication is conducted in German, so some companies provide German courses for young trainees and students or support their efforts to enhance their German skills. Therefore, we recommend that you understand how the company can help you improve your German language when applying for an internship. Another option is to learn German in your home country and practice it at the job.
Know your rights and obligations as a trainee 
Vocational training in Germany is controlled by German law, which gives you a lot of benefits because the law is used to protect your rights. For example, the company you work for as a trainee must pay you a monthly salary as part of the dual vocational study and must provide you with all the required equipment, tools, and protective gear required for training. The law also stipulates that the tasks assigned to you by your company must correspond to the purpose of the training, which means your company is obliged to provide you with the required skills and experience to perform the job. The law also stipulates your obligations and responsibilities as a trainee. Your most important job is to study. When conducting vocational training, you should make a real effort to learn these skills. For example, you must attend a vocational school regularly, or if you are sick, you must call your company to report your illness and issue a medical certificate.
Moving to Germany 
Once everything is decided, find an apartment or place to live in Germany. Some companies do provide accommodation to international trainees. Generally, the participating training institution organises the initial accommodation for the new trainee, including the airport transfer services on her / his arrival.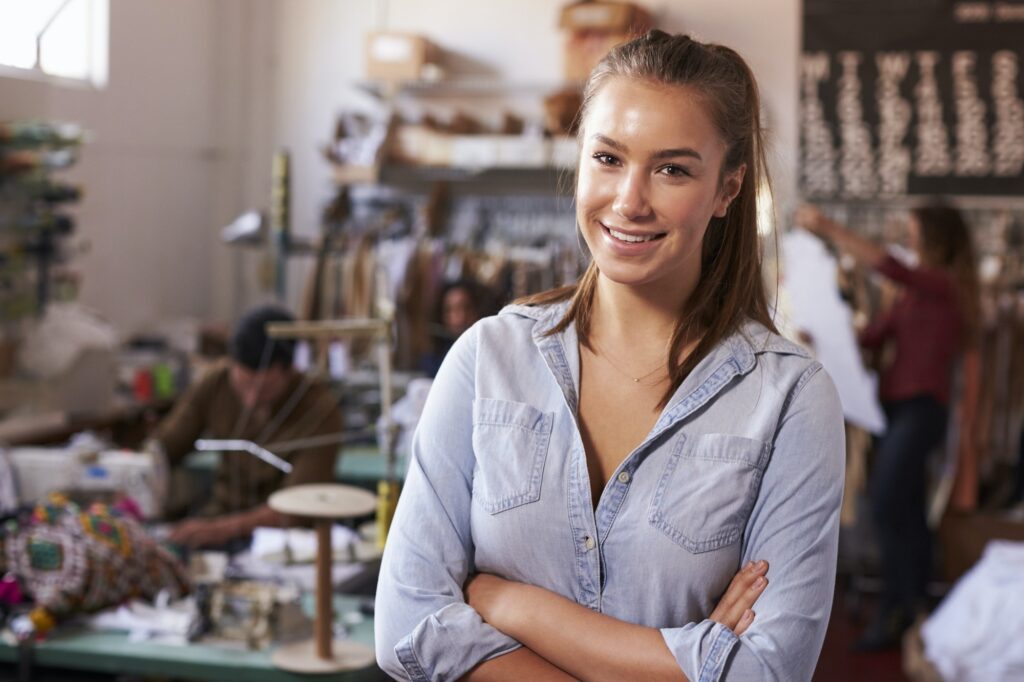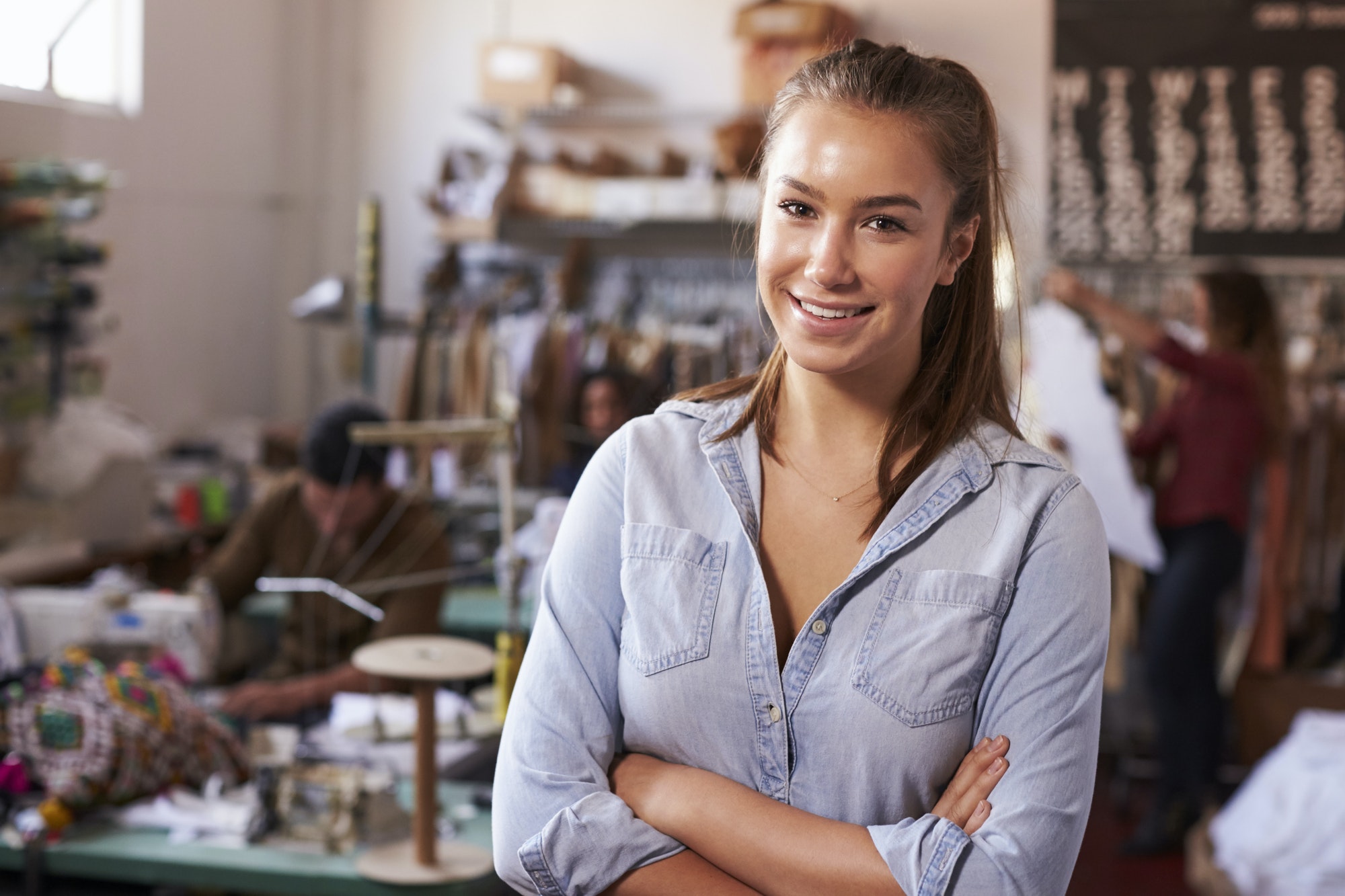 What Do You Have to Do to Work as a Trainee in Germany?
First, you must have an education qualification, 12th grade passed if you are from a third world country, and that qualification should be recognised in Germany.
If you want to come to Germany to find vocational training, you need to know German at least at the level of B1 . It is also important to learn German further and achieve B2 level skills for a vocational training course.
Get your visa application, place of residence, and other documents ready.
Conclusion
Dual vocational training in Germany provides you with a step ahead in your work as the course is a combination of skill theory and practice, and companies in Germany are looking for vocational trainees since the Skilled Immigration Act, 2020 has been enacted. So, there are high chances of getting job opportunities after vocational training courses. 
What are you waiting for then? 
Get your visa application and other formalities ready to apply for vocational training in Germany. If you are still confused and finding it difficult to apply for a Visa and meet other requirements, you can contact KCR Consultants, who have a team of experienced experts to help you with career guidance and other essential formalities.