University of Magdeburg (OVGU): Germany's prestigious centre of excellence for higher education!
Located in the historic city of Magdeburg, Magdeburg University, officially known as Otto von Guericke University Magdeburg, is a prestigious and dynamic higher education institution in Germany. 
Named after Otto von Guericke, a celebrated German scientist and inventor, the Magdeburg University was established in 1993. 
Let us delve into the history of Magdeburg University, academic programs, research strengths, campus life, and international appeal.
History and Background of Otto von Guericke University Magdeburg
Magdeburg University traces its roots back to 1953 when it was founded as a technical college. 
In 1993, it was granted full university status and assumed its current name to honour Otto von Guericke's scientific contributions. 
Since then, the University has rapidly grown in reputation and has become a significant centre for research and education in Germany.
The Faculties of OVGU Magdeburg and Academic Programs

 
Magdeburg University offers a diverse range of academic programs across various faculties, catering to students' interests and career goals. The University's faculties include:
Faculty of Engineering
Faculty of Natural Sciences
Faculty of Economics and Management
Faculty of Human Sciences
Faculty of Computer Science
Students can choose from undergraduate, postgraduate, and doctoral programs, providing ample opportunities for academic and professional growth in their chosen fields.
Bachelor Study Programmes

Master Study Programmes

Applied Statistics             

Biomedical Engineering

Business Process and Energy Engineering

Cultural Engineering 

Economics

Information Technology – Smart Systems

International Business and Economics

Mathematical Engineering

B.Sc. / M.Sc. – Process Engineering

B.Sc. / M.Sc. – Bio-systems Engineering

B.Sc. / M.Sc. – Business Informatics

B.Sc. / M.Sc. – Business Management / Business Economics

B.Sc. / M.Sc. – Chemical Engineering: Molecular & Structural Product Design Computational Visualistics

B.Sc. / M.Sc. – Computer Science

B.Sc. / M.Sc. – Computer Systems in Engineering

B.Sc. / M.Sc. – Electrical Engineering and Information Technology

B.Sc. / M.Sc. – Environmental and Energy Engineering

B.Sc. / M.Sc. – Industrial Engineering for Electrical Engineering and Information Technology

B.Sc. / M.Sc. – Industrial Engineering – Logistics

B.Sc. / M.Sc. – Industrial Engineering / Mechanical Engineering

B.Sc. / M.Sc. – Mathematics

B.Sc. / M.Sc. – Mechanical Engineering

B.Sc. / M.Sc. – Mechatronics

B.Sc. / M.Sc. – Physics

B.Sc. / M.Sc. – Safety and Hazard Defence

B.Sc. / M.Sc. – Social Sciences

B.Sc. / M.Sc. – Systems Engineering and Engineering Cybernetics

Business for Process and Energy Engineering

Chemical and Energy Engineering

Computational Visualistics

Data and Knowledge Engineering

Digital Engineering

Economics – Economic Policy Analysis

Educational Science

Electrical Power Systems – Renewable Energy Sources

Environmental and Energy Engineering

European Studies

Financial Economics

Integrated Design Engineering

International Vocational Education

Media Literacy: Audiovisual Culture and Communications

Medical Systems Engineering

Molecular Biosystems

Peace and Conflict Studies

Philosophy-Neuroscience-Cognition

Process Safety and Environmental Engineering

Sports and Engineering

Sport Science

Statistics

Sustainable Energy Systems

Systems Engineering for Manufacturing

Vocational Education / Training and Human Resource Development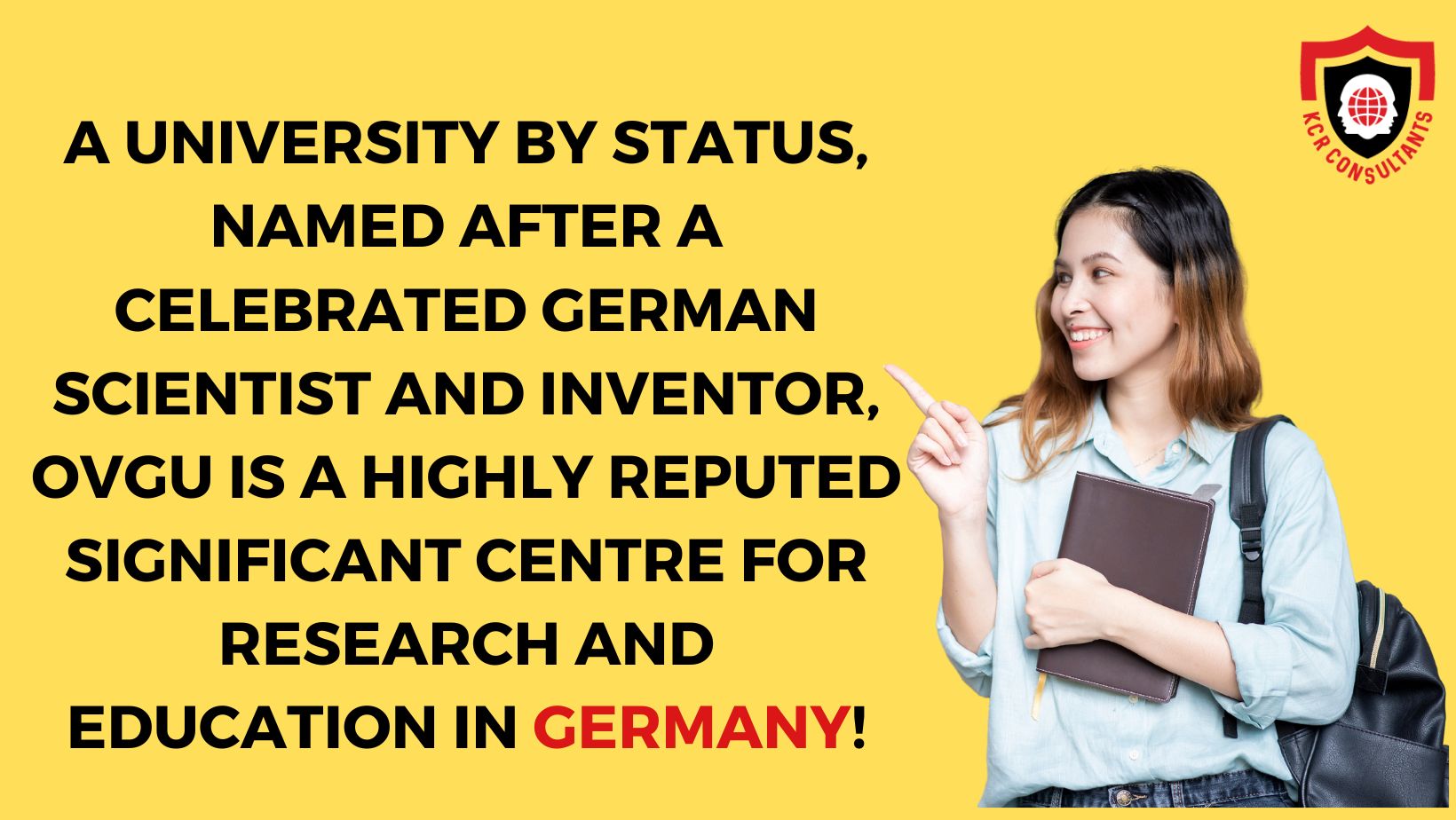 Otto von Guericke University Magdeburg for Research Excellence
Magdeburg University is renowned for its research excellence and innovation.
It is crucial in various research areas, including automation and control engineering, medical technology, neuroscience, renewable energies, and more. 
The University collaborates with leading research institutions and industries worldwide, fostering a vibrant and dynamic research environment.
Internationalisation and Exchange Programs at OVGU, Magdeburg
Magdeburg University is strongly committed to internationalisation and offers a welcoming environment to students from around the globe.
It actively participates in various exchange programs, enabling students to experience cultural diversity and enrich their academic journey through international collaborations.
Campus Facilities at the University of Magdeburg
The University's modern and well-equipped campus provides state-of-the-art facilities for students and researchers. The libraries, laboratories, sports facilities, and student support services offer a conducive learning environment.
Campus Life and Student Activities at Otto von Guericke University Magdeburg
Magdeburg University promotes a lively campus with numerous student organisations, clubs, and events. 
From academic societies to sports clubs and cultural groups, students have ample opportunities to engage in extracurricular activities and foster a sense of community.
Magdeburg, and City life of students at the University of Magdeburg
Magdeburg, the capital city of the Saxony-Anhalt state, is a blend of historic charm and modern vibrancy. 
Students can explore the city's rich heritage, cultural attractions, and lively entertainment options. Its central location within Germany makes it an excellent base for exploring other European cities.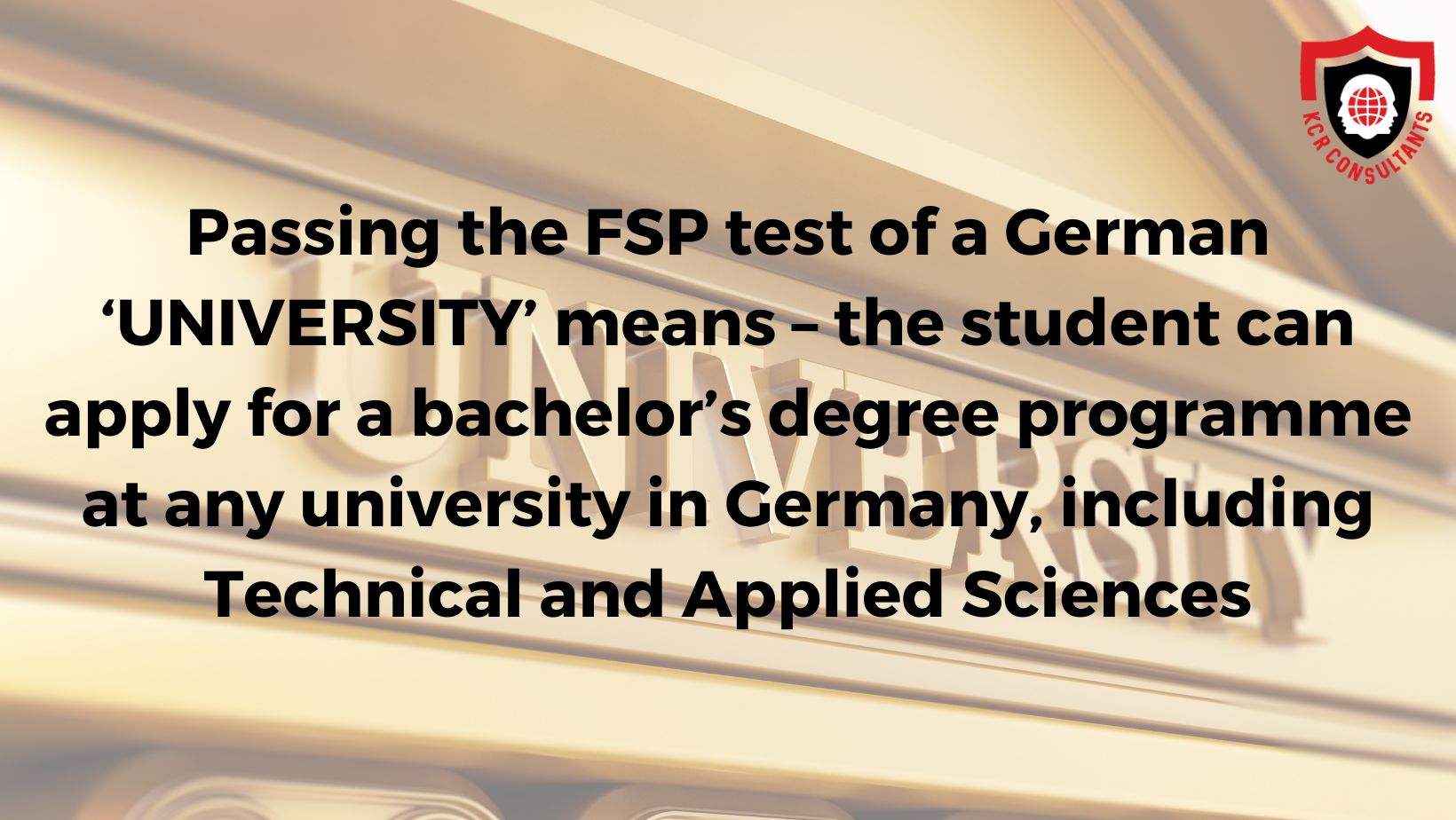 Direct and Studienkolleg based Admission and Application Process at OVGU, Magdeburg
Prospective qualified students intending to study at Magdeburg University can apply for direct admissions to bachelor's, Master's or PhD programmes.
The application process may vary depending on the chosen program and the applicant's nationality.
Those who need to attend preparatory programmes can apply through the Studienkolleg and follow the Foundation of the initial programme, meet the admission condition and get admitted to the University directly!
The final words for the University of Magdeburg
Otto von Guericke University Magdeburg is a beacon of academic excellence and innovation in Germany. 
OVGU's dedication to research, commitment to internationalisation, and comprehensive educational offerings make it attractive for students seeking a top-tier education. 
With a vibrant campus life, world-class facilities, and a strategic location, Magdeburg University provides a nurturing environment for national and international students to grow academically and personally.
Whether you seek to immerse yourself in cutting-edge research or experience the rich culture of Germany, the University of Magdeburg offers a transformative higher education experience that prepares students for a successful future.