Can I Study in Germany Without Knowing German?

 
Yes, you can! 
But how? You will find the answer in this article. 
English-Medium Foundation Course
If you plan to do your bachelor's in Germany in English, you need to attend a foundation course (preparatory programme).
You require a minimum of 60% marks in your 12th grade to qualify for a university and a studienkolleg. (Can I study in Germany after 12th? You know the answer!)
The Foundation course may last eight to twelve months and cost approximately 9000 Euros. You can do the foundation course in English!
Once you complete the foundation course, you don't need to pay any tuition fees for your degree course offered at a German public university. (Free Education in Germany)
The above statement also answers the question, "can I study in Germany for free?" and "is study in Germany free for Indian students?"

Engineering Degree in English in Germany
There are many bachelor's degrees offered in English in Germany.
You should know that the English-taught Engineering courses have more competition.
German public universities offer engineering degrees in English to attract international students to Germany if they find the German language an obstacle to choosing Germany.
Contact our counsellors if you are searching for IELTS coaching or preparing for IELTS exam.
Medicine in English in Germany 
Do you want to skip the foundation course and directly enter into a medical course and study MBBS in English in Germany?
It is possible.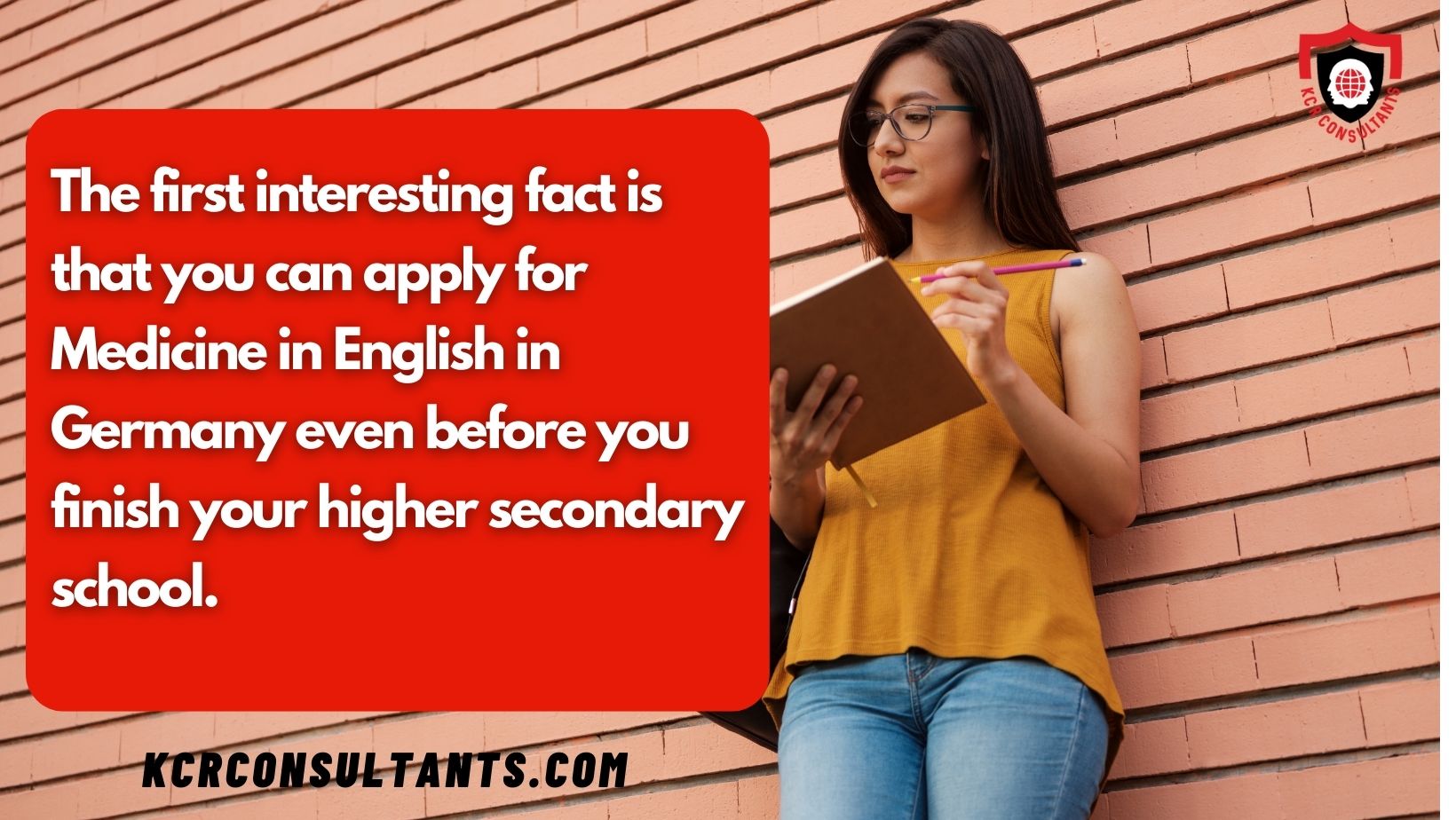 As a mandatory criterion, you need more than 70% marks in your 12th-grade school examination. You would have studied science subjects biology, chemistry etc.
You also need an IELTS score of 6.5 to prove your English language skills or better marks in English for your 12th-grade school examination. 
Can I study in Germany without IELTS?
Yes, you can study in Germany without IELTS!
If you are outstanding in English and studied high school in an English-medium atmosphere, you do not require an IELTS. But you should provide evidence for it.  
Thoughts to ponder – study in Germany experience
Germany is a country filled with German-speaking people. You will be in an entirely German environment.
For your essential communication and unforeseen necessities, you need German.
We suggest you take a German language course to enlighten yourself with basic German skills.
German will also help you become an integral part of society, pick up their varied culture and enjoy the nation's heritage. 
You can reach out to KCR CONSULTANTS anytime for guidance or any query related to study in Germany!