How much are the Romania Medical University Fees?
Romania's medical university fees are lower among the European Union member countries!
The lowest annual tuition fee for an MBBS degree in Romania is roughly 6,000 EUR, and the average could be 6500.EUR per year.
The tuition fees for MBBS programmes at universities in Romania are highly similar to one another. The living cost in Romania is lower than the average in Europe. It may cost 200-400 EUR per month for food and accommodation.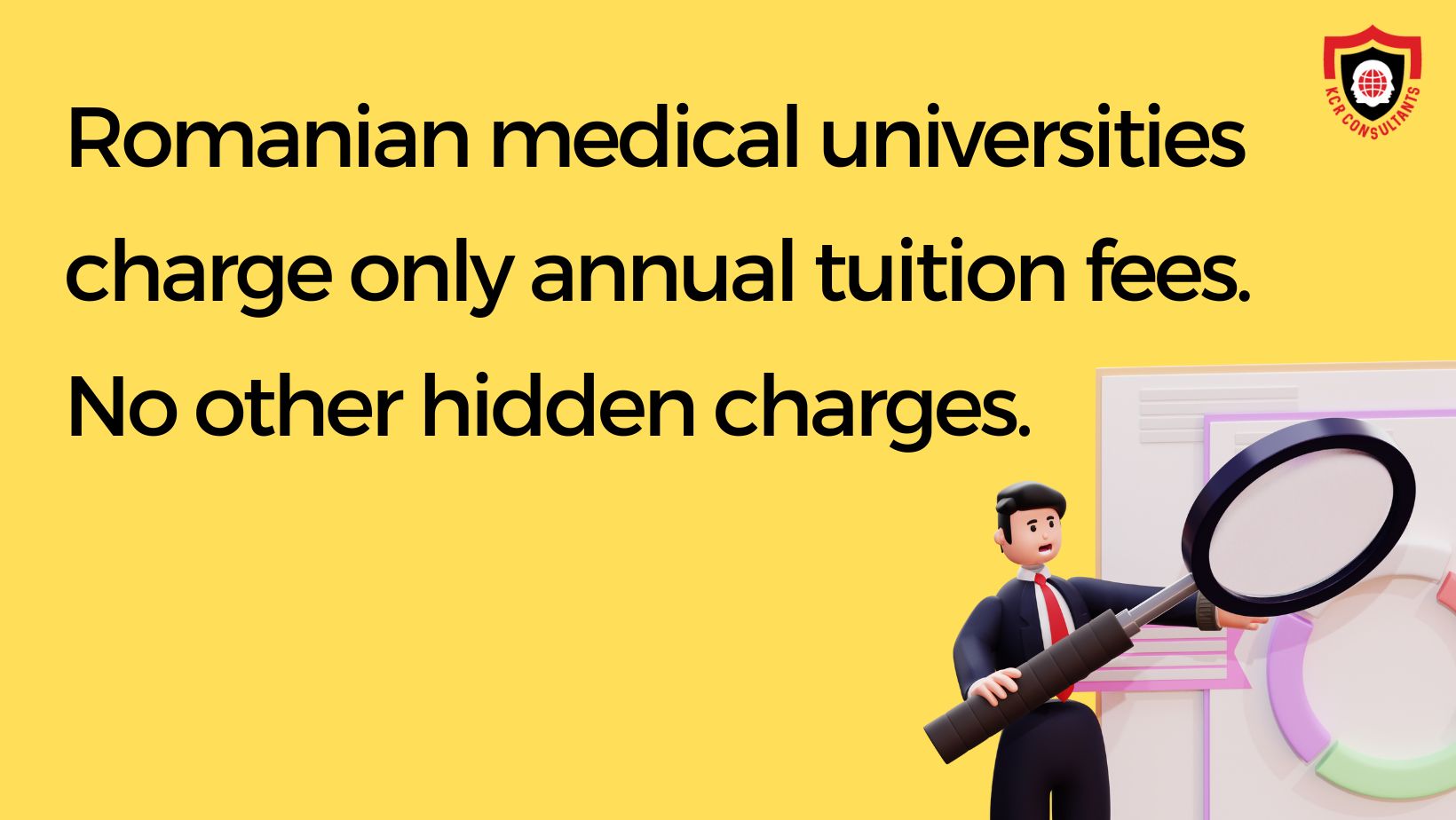 Medical University in Romania Fee Structure
Compared to other universities in the EU, the cost of pursuing an MBBS degree in Romania is quite affordable for international students like Indian students.
A university in Romania charges an annual tuition fee of only 4,360 EUR.
Another university charges between 5300 and 6000 EUR per year for its 6-year medicine programmes, while another charges 5507 EUR per year.
The majority of Romanian universities charge 6,000 – 7,500 EUR a year.
Only a few of Romania's medical universities charge tuition fees of more than 7,500 EUR per year.
Attending a medical university in Romania requires only an annual tuition fee. There aren't any extra hidden fees!
MBBS Abroad & Romania Article you may like:
Medical University in Romania Accommodation and
Lifestyle
Students wishing to study medicine in Romania may need 200-400EUR a month to fund accommodation and other expenditures.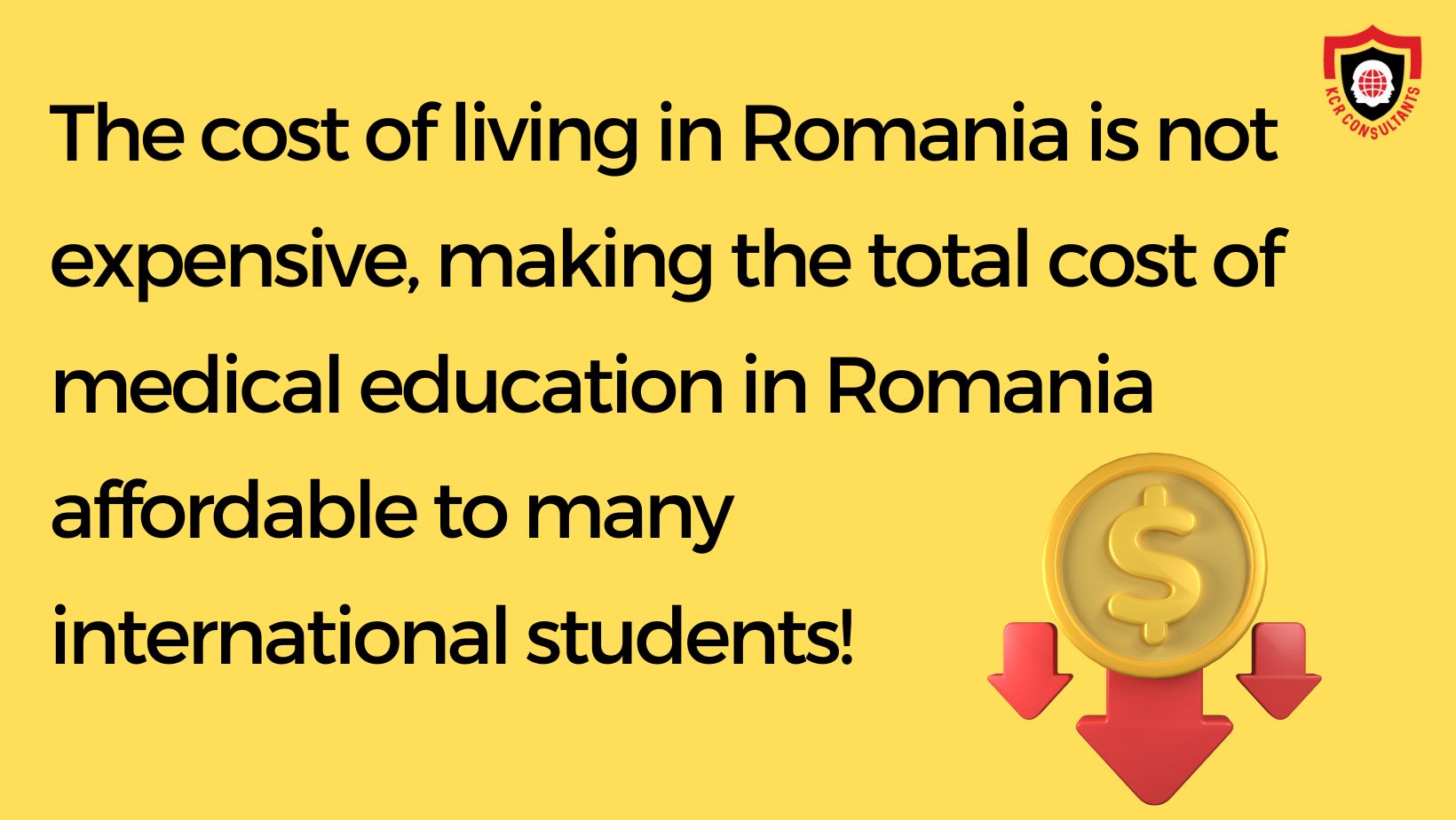 The cost of living in Romania is significantly lower than the country's high lifestyle and living standards.
The cost of living in a dormitory at one of the medical universities in Romania is reasonable, starting at 50 EUR per month. The exact price varies depending on the university.
International medical students can stay in one of the college's private apartments.
Students can live separately with the university's provision of separate rooms.
There are a lot of flats, hostels, and other types of residences available to international students, and many of them have everything they need for a comfortable stay. 
You can read our articles or contact us for more information on studying medicine in Romania.
We KCR consultants are up to date with all the information related to the study abroad programme and student council.