Discover Your Path to Education Excellence at LSBF Singapore Campus
At LSBF Singapore Campus, education is a journey without bounds. Nestled in the vibrant Central Business District of Singapore, our city campus offers students an unrivaled opportunity to learn, grow and excel right in the heart of this dynamic city. Join us on a tour of what makes LSBF Singapore Campus a hub of educational excellence and innovation.
Best Private School in Accountancy and Hospitality & Tourism
In Singapore's fiercely competitive private education landscape, LSBF stood tall and was crowned the "Best Private School in Accountancy and Hospitality & Tourism" at the prestigious 2016 Training & Education Development Awards Ceremony. This recognition underscores our unwavering commitment to delivering exceptional learning services.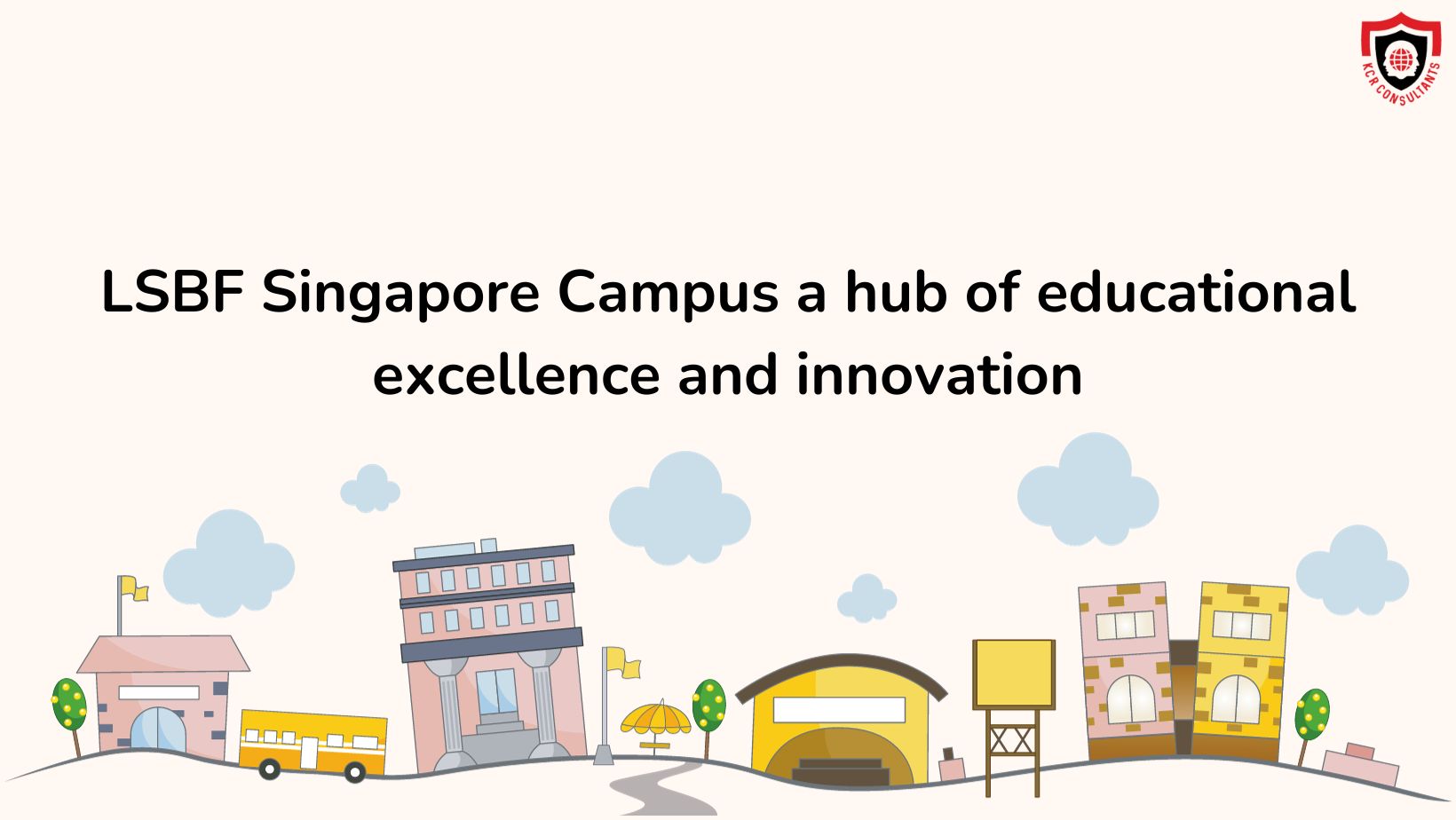 A Convenient Location in the Heart of the City
Imagine attending classes amid Singapore's bustling Central Business District. LSBF Singapore's city campus is strategically located for your convenience. Easy access to public transport and amenities makes our campus your gateway to academic and urban experiences.
Comprehensive Array of Programs
LSBF Singapore offers a broad spectrum of programs to suit every academic aspiration. From postgraduate and diploma programs to undergraduate degrees, courses at LSBF cover a range of subjects, including Law, Logistics, Business, Accounting, Finance, Technology and more. LSBF programs are designed to equip students with practical skills and knowledge, ensuring they are well-prepared for their chosen careers.
Highly Experienced Faculty
At LSBF, the quality of education is directly tied to the expertise of the educators. LSBF faculty consists of highly qualified professionals with years of industry experience and a dedication to helping students succeed. They bring real-world insights into the classroom, enhancing the learning experience.
Flexible Intake Dates
Life can be unpredictable, so we offer multiple yearly intake dates. Whether you are ready to start your educational journey in January, March, May, July, September or November, the LSBF Singapore Campus accommodates your schedule.
Global Learning Opportunities
Our commitment to breaking down geographical barriers means that students from around the globe can access high-quality education at LSBF Singapore. We create an inclusive and diverse learning environment where students from various backgrounds come together to learn, collaborate and grow.
Enriching Student Life
Beyond academics, the LSBF Singapore Campus is a vibrant hub of intellectual and creative activities. Our campus is alive with student-led initiatives, including art performances, project displays, charity activities and much more. Here, learning extends beyond the classroom, allowing students to explore their passions and interests.
EduTrust Status
LSBF Singapore holds a prestigious 4-Year EduTrust status. This accolade reflects our commitment to maintaining high standards in critical areas of management and educational services. It also allows us to welcome international students into our vibrant community.
Industrial Attachment Opportunities
For students pursuing our Hospitality and Logistics diplomas, we offer the invaluable opportunity of industrial attachment. This hands-on experience allows theoretical learning to be applied in real-world contexts, giving students a competitive edge in their chosen fields.
Attend Classes Live Online
In an era where flexibility is vital, the LSBF Singapore Campus offers a unique advantage. Many of our programs are available for on-campus and live online attendance, allowing students to access classes anywhere. This flexibility ensures that your education adapts to your lifestyle.
A World of Professional Qualifications
For those seeking specialized qualifications, LSBF Singapore offers a range of professional programs in partnership with institutions like Becker Professional Education, Singapore CA Qualification Programs, ACCA and more. These programs provide a pathway to specialized careers in accounting, finance and IT.
Admission Process Simplified
We strive to make the admission process as straightforward as possible. Whether you are a high school graduate, hold a diploma or already have a degree, LSBF Singapore Campus offers a clear pathway to further your education and career.
Why LSBF Singapore Campus?
With a commitment to excellence, a diverse array of programs, experienced faculty, a central location and a global outlook, LSBF Singapore Campus is your premier education destination. LSBF Singapore Campus provides the tools, resources and opportunities you need to succeed, whether you are a recent high school graduate or a working person looking to advance your career.
Enquire now to begin your journey to academic and professional success with the LSBF Singapore Campus. Join us and unlock a world of opportunities and possibilities.
Related Article