The University of South Wales is an attractive and aspirational university in Britain.
USW creates prosperous and sustainable futures for students, communities, and partners on a cultural, economic, and social level.
USW is a career-focused institution that trains students to serve important sectors of today and tomorrow.
USW prioritises engagement, cooperation, and partnership.
They collaborate with businesses, industry, and the social economy to solve identified needs and create the best outcomes. 

Is University of South Wales good for international students?
The University of South Wales (USW) got a

multi-million-pound contract

to conduct healthcare courses for the next ten years. From September 2022, Occupational Therapy, Operating Department Practitioner and Physiotherapy will be added to USW's existing care sciences portfolio.

USW has produced

more CEOs than any other Welsh university

. With 8.15% of alums holding one of these jobs, USW dominated the university list in Wales, generating the most CEOs and MDs.
These points will help with the answer to the question! 
What facilities are available in University of South Wales?
USW welcomes over 30,000 conference delegates annually and manages 400+ event bookings.

They can accommodate up to 800 attendees and have over 1000 rooms.

They have hosted a UK Challenge Event with over 600 attendees from 40 organisations, a NATO summit with 1,600 police personnel, and the Wales Legal Conference 2019 with over 170 of Wales' finest legal professionals.

They have auditoriums, lecture halls, dance studios, exhibition halls, low-cost housing, executive boardrooms, sports facilities, networking space and meeting rooms.

Training courses, group tours, private meetings, teambuilding activities, exhibitions, interactive workshops, conferences, residential excursions, tournaments, presentations, award ceremonies, and summer schools are held at their facilities.

USW has a conference centre with amenities such as an ample meeting space for up to 220 guests, and the smallest room can hold 10 person boardroom style.

The meeting centre offers flexible furniture layouts that can be set up in theatre, cabaret, classroom, or bespoke styles.

Audio-visual equipment, Wi-Fi, car parking facilities, natural daylight, air conditioning, glass bottles of still and sparkling water, communal breakout space for networking and refreshments, and flexible catering packages are available at USW's conference centre. 

What makes the University of South Wales a great place to study?
There are excellent connections to all major cities in the United Kingdom. By train, London is only two hours distant.

Wales is a sovereign state in its own right. It has its own distinct culture and is a friendly place to live and study.

The kids enjoy the congenial atmosphere at USW since it is safe and economical.

Cardiff Bay, the Brecon Beacons National Park, the Glamorgan Heritage Coast, Bute Park, Cardiff Castle, Newport City centre, Penarth Pier, USW Pontypridd, and Cardiff's proud purple flag are among the places to visit. 
Available specialisations in the University of South Wales
A wide range of departments and disciplines are available for you to pursue a course at the University of South Wales. 
It includes:
Business and Management

Accounts and Finance

Computing and Data Science

Education and Teaching

Chiropractic

Design and visual production

Law and Criminology

Social policy and Humanities

Health Care

Media and Performance

Engineering and Construction

Psychology, Psychotherapy and Counselling

Sport

Science 
I hope you got an idea about the salient features of studying at the University of South Wales. 
If you are interested in studying at USW, contact KCR CONSULTANTS.
Counsellors will help you with the requirements and clarify your doubts!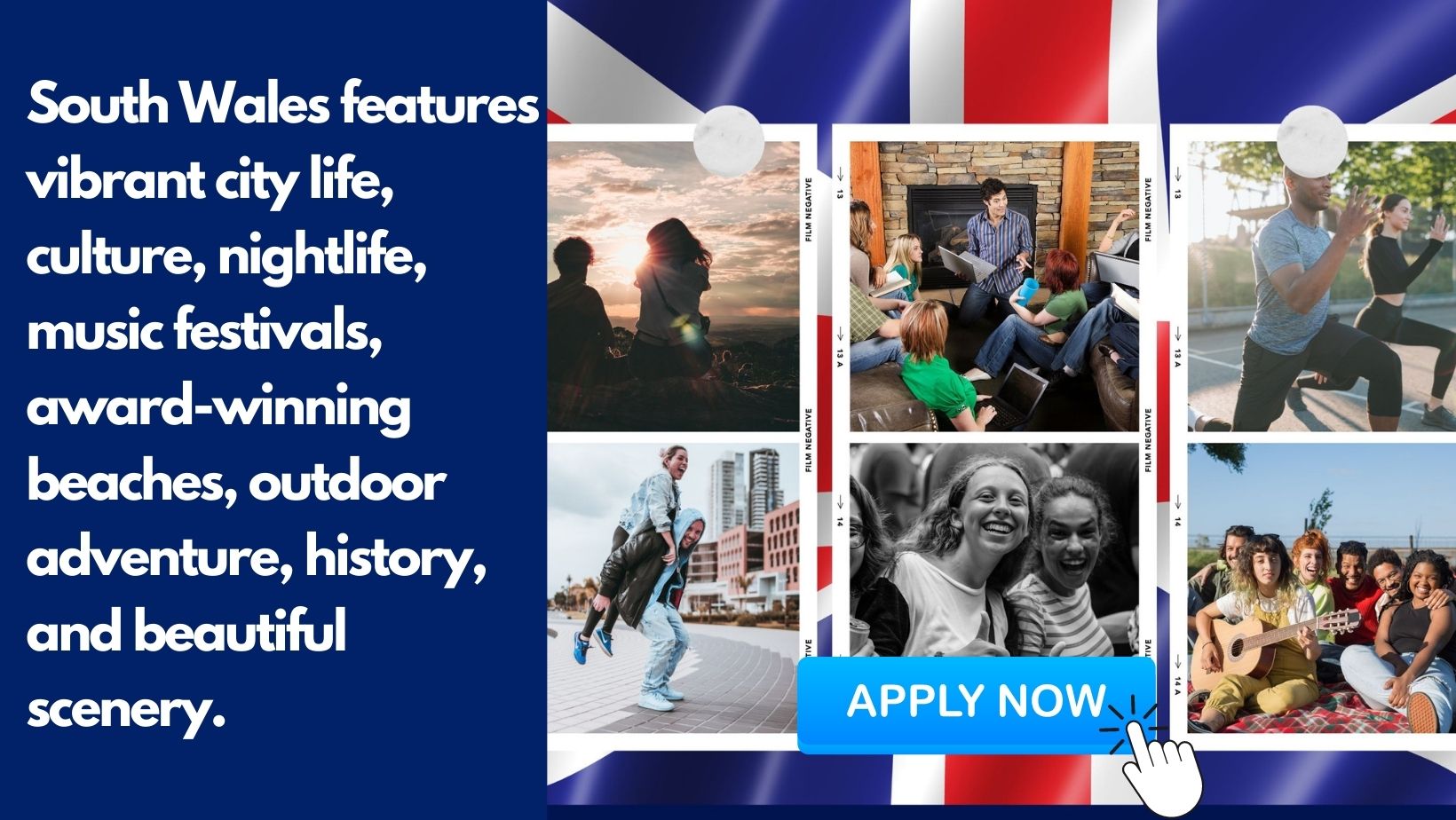 Click here to know more about Study in the UK , Study in UK without IELTS