Why choosing to Study in The UK will be a life-changing experience for you?
If your dream has always been to pursue your higher studies in the most reputed and world-class universities in the world, then the United Kingdom is the place where your dream can come true!
Here's why:
The UK is the second most popular study destination in the world behind the US
London is considered as the world's capital city for higher education
UK universities have alumni who are the greatest minds, the world has ever witnessed
Many UK universities are on the list of top universities globally. In the 2021 edition of the QS World University Rankings, out of the top 100 universities, 18 are from the UK, and 4 are in the top 10.
Specifically, business schools in the UK are the most desired universities for international students around the world
If you get a chance to study in the UK, not only your life will be transformed, but you'll also have a better perspective of the world because the UK is a very cosmopolitan place.
Even with these amazing facts and statistics, aspiring students may have a lot of questions about universities in Britain and British colleges. So let's debunk all those one by one: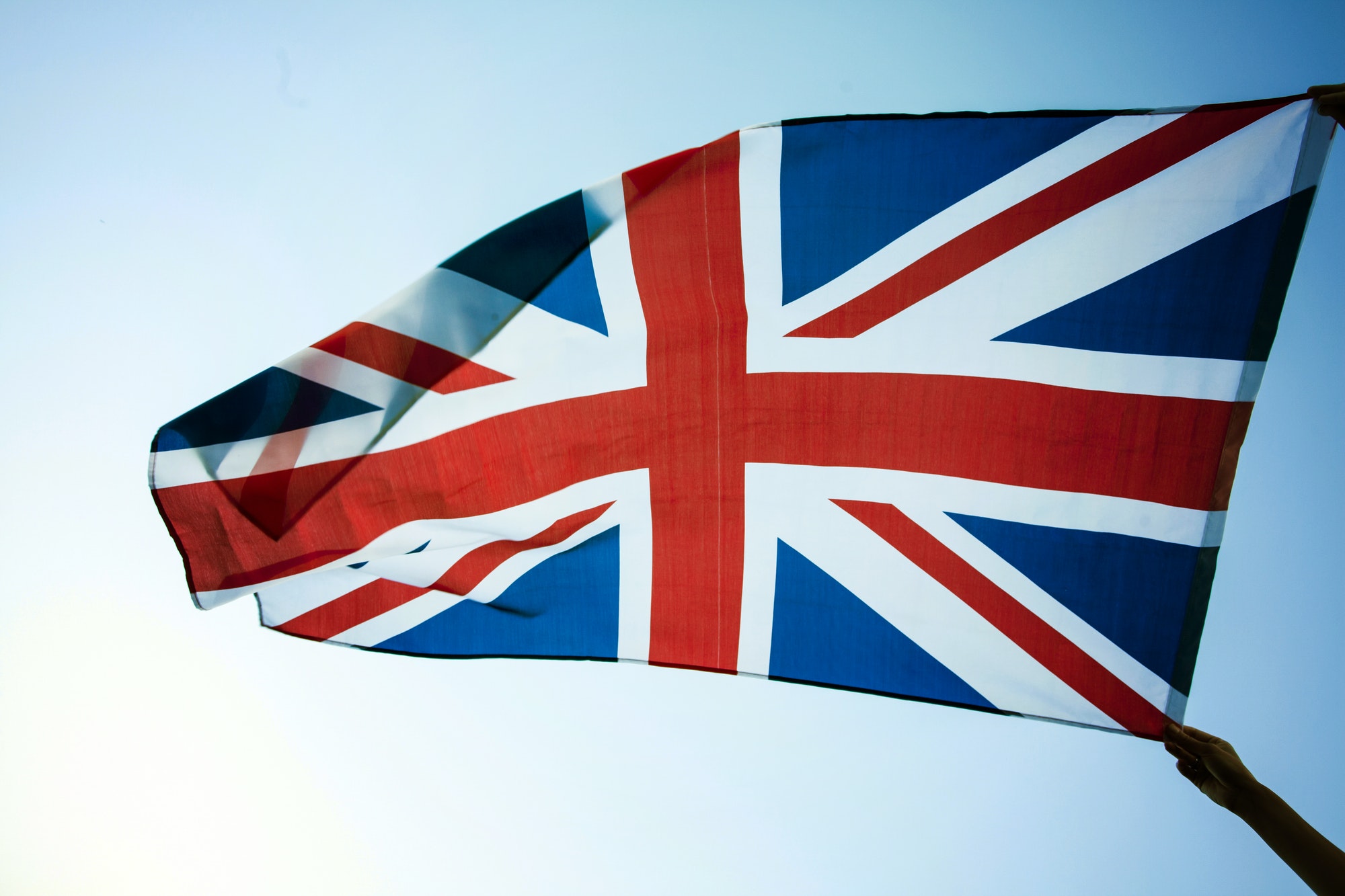 Is it expensive to study in the UK or not?

It is one of the important factors for Indian students, especially as the currency used in the UK, is Pound Sterling (GBP/£) and as on the day of writing this post, 1 pound sterling is equal to 97.94 Indian rupees.
As an international student, this can be a daunting factor when thinking about moving across the continent to pursue your study in the UK.
Here's the truth, yes, as an international student studying in the UK can be expensive, so for that, you need to plan your expenses and your finances well in advance. You need to budget an approximate figure so that when to leave for the UK, neither you nor your family faces any financial crunch.
So let's discuss what different types of expenses you might have to cover while you are studying in one of the finest universities in the UK.
Tuition fees
Any government body does not monitor tuition fees in the UK. It means that it varies from university to university.
At any of the college or university in the UK, your tuition fee structure depends upon what course/degree you have opted for and which city you choose to study in the UK.
This cost also varies depending upon your home country as well. So if you are an EU country, your tuition fees might be subsidized.
But if we consider the average tuition fee for higher education in the UK, international students have to cover the following fee expenses:
| S.No | Study Program | Average fee (in Euros*) |
| --- | --- | --- |
| | Undergraduate bachelor degree | GBP 10,000 to GBP 20,000 per year |
| | Postgraduate master's degree | GBP 10,000 to GBP 20,000 per year |
| | | GBP 15,000 to GBP 24,000 per year |
Courses like humanities and arts are cheaper in the UK when compared to medical and engineering courses, so this might comfort you if you are among the former rather than the latter.
Moreover, if you consider opting for post-graduation academic, the fees will be on the higher side, especially if you are opting for an MBA. Because an MBA is the most sought-after course in the UK.
Cost of living


Staying on-campus in most of the universities of the UK is known as the Halls of Residence.
Since it is a very affordable option, many international students prefer to choose this accommodation.
But in order to secure a slot for yourself, you need to apply for this beforehand. It is because it is really very competitive. Afterall, the UK welcomes almost 460,000 international students from around the world, each year.
KCR Consultants can help you secure a place in the Hall of Residence at your desired university in the UK.
On the other hand, if you decide to live off-campus, you need to shell out extra money for a lot of things like:
Apartment cost
Basic facilities
Council tax
Bill payment
Tenants agreement
To add kerosene to the fire, if you are above 18, living in the local residence of the UK, you need to pay for local community services such as trash collection, police, fire brigade, leisure services, etc.
Cost of your student visa


Visa is a necessity to be studying in the UK. So, the next expense that you have to handle is your student visa cost.
Our KCR Consultants will update you about the visa cost and other latest updates so as to get you a valid student visa.
Living Expense

These expenses are mostly ignored by the students when they are preparing a budget for their studies abroad, but you don't want to be one of those.
You should be prepared well before you decide to be studying in the UK.
So, here's a list of living expenses in the United Kingdom that you should be aware of (you can add or subtract some according to your needs and wants):
| Expenses | The approximate cost (monthly) |
| --- | --- |
| Bills (electric/ gas/ water) | |
| | |
| TV license (mandatory with TV or watching BBC online) | £12.56 (or £150.50 per year) |
| | |
| | |
| Leisure & sports (calculated on membership for the students' sports center) | |
| | |
| | |
| Travel & transport (based on the monthly cost of a student bus pass) | |
One more expense to add is of the health insurance. According to the National Health Service (NHS), the authorities in the United Kingdom requires you to pay £300 yearly for the duration of your visa.
We hope now you are better informed and are able to frame a budget which will cover everything. If you still find any difficulties, you always have an option to reach your KCR consultant.
But that is not all. There is one more important question that is yet to be answered.
Can I study in the UK for free?

Well, not exactly for FREE, but there are some scholarships provided by both the United Kingdom's government and the universities, which, if you qualify for, will cover most of your expenses.
Certain research programs in the UK may provide up to 100% of the tuition fee and may even cover some of your living expenses.
Isn't it great?
Here are some popular government scholarships which international students can avail to study in the UK:
Chevening Scholarship
If you are a talented student, who has done some great work in their school or undergrad and drawn some great results, you can apply for this scholarship
These scholarships are fully funded and include airfare, living expenses, and tuition fees
Commonwealth Scholarship and Fellowship
Indian students applying for a master's degree or a Ph.D. in the UK can take advantage of this scholarship
This scholarship covers airfare, tuition fees, and some maintenance expenses
GREAT Scholarships
For Indian students, 12 of the UK higher education institutions offer postgraduate scholarships 
The amount of each scholarship is a minimum of £10,000
What are the requirements to study in the UK?
Requirements to study in the UK differ from university to university and the course/degree you are opting for.
But still, for a reference purpose, being an Indian student, you need to prove your expertise in the English language. This can be done by giving exams like GMAT, IELTS, GRE, TOEFL.
Also, if you are applying for an undergraduate course, you require a minimum percentage of 65% or more for the humanities branch in 12th standard, and 70 to 80% or more for the Science/Commerce stream. 
You can apply for foundation or diploma courses if you have scored less than 60% in your 12th standard.
If you want to apply for a Master's degree, you need to show you a Bachelor's degree mark sheet.
These are the basic requirements for any aspiring student who wants to pursue higher education in the UK.
For more detailed information, you can contact KCR Consultants by filling up the form on this page.
Is it worth studying in the UK?

Now you are aware of all the formalities, requirements, expenses, scholarships, etc for abroad studies in the UK. You can be rest assured that whatever option you choose in whichever country or city in the UK, you will receive high-quality teaching from leading professionals.
Here are some exciting facts: the UK is also home to over 66 million people. You need to be fluent in the English language as the UK is an English-speaking country. Countries like England, Wales, Scotland, and cities like Oxford, London, Glasgow are rich in culture and diversity, making the overall experience to study there very enriching and very memorable.
What To Do Next?

Are you excited to study in the UK?
Your next move should be to get in touch with your KCR consultant to sort out further requirements.
This will surely be a life-changing experience for you.
If you still have any doubts regarding higher education in the UK, you can fill out the form on our contact page, and our professional consultants will reach out to you in no time.
Subscribe for our monthly newsletter to stay updated
Study in Germany
Studying in Germany is a dream for many aspiring Indian students, just like you.
Open from 8am - 8pm Monday - Friday
Fill out the form below to receive expert advice and guidance.