Study in the UK for a life-changing experience!


The United Kingdom – England, Wales, Scotland, and Northern Ireland. 
From the perspective of an international student;
The UK is the second most popular country for higher/further studies, just after the US.

London, the financial capital of Europe, is considered the capital city for higher education.

UK universities' alumni are among the greatest minds the world has ever witnessed.

18 of the world's top 100 universities are in the UK,

14 UK universities are among the top 50 of the world. 

4 are in the worlds top 10 universities 

For business and management studies, UK universities top the most desired universities for international students around the world.

The UK is the researchers' hub – not many other universities spend like how much The UK invent in its research institutions
Easiest, straight forward and transparent admission and visa application process!
60% overall marks obtained in the 12

th

grade school examination to pursue a Bachelor's degree.

55% marks in the bachelor's degree to apply for a Master's degree course in a UK university.
An IELTS score card, test conducted in the academic module;
A minimum score of overall 6.0 to meet the language criteria for a bachelor's degree course.

At least 6.5 overall score to pursue a Master's degree in the UK.

Those who pass with at least 60-70% marks in English language alone, in the 12

th

grade school examination may meet the language criteria in some universities, as an alternative to an IELTS test certificate.
An unconditional offer/Confirmation of acceptance is what required from a University to apply for a visa.
A 28 days old fund in the student's or parent's bank account is considered acceptable evidence. No more bank states or old funds not required.

An education loan letter issued by an acceptable bank doesn't need to be an old dated. Even the current dated or one day before is accepted.
More than 350 Universities and Colleges offering excellent education
University of Aberdeen – Aberdeen

Abertay University – Dundee

Aberystwyth University – 

ACM (the academy of contemporary Music) – Guildford

Activate learning – Oxford

Al-Maktoum college of higher education – Dundee

Agha Khan University Institute for the study of Muslim civilizations 

Amity University [IN] London – London

Anglia Ruskin University ARU – Cambridge

AECC university college – Bournemouth

Arden University – Coventry

Arts University Bournemouth – Poole

University Centre Askham Bryan  – York

Aston University -Birmingham

Backstage Academy – West Yorkshire

Bangor University -Wales

Barnet and Southgate college – Barnet

Barn field College, Luton – Luton

Barnsley College Higher Education – Barnsley

Bathspa University – Bath

University of Bath – Bath

Bedford College Group – Bedford

University of BEDFORDSHIRE – Luton

BIMM Institute – Hove

Birkbeck, University of London 

Birmingham City University – Birmingham 

BMet (Birmingham Metropolitan College) – Birmingham

University college – Birmingham

University of Birmingham – Birmingham

University Centre Bishop Burton – Beverly

Bishop Auckland College – Co Durham

Bishop Grosseteste University – Lincoln

Blackburn College – Blackburn

Black pool and The Fylde College – Blackpool

Bloomsbury Institute – London

University Bolton – Bolton

Bournemouth University – Poole

Bournemouth and Pool College – Poole

BPP University – London

Bradford College – Bradford

University of Bradford – Bradford

Bridged college – Bridgend

Brunel Business School

University Centre Somerset – Bridgewater & Taunton College – Bridgewater

Briton and Sussex Medical School – Briton 

University Briton – Brighton

Bristol Old Vic Theatre School – Bristol

City of Bristol College – Bristol 

Trinity College, Bristol – Bristol

University Bristol – Bristol 

Bristol University of the West of England – Bristol

British College of Osteopathic Medicine – London

Brook lands College – Weybridge

Brooksby Melton College – Melton Mowbray

Brunal University London – Uxbridge

University of Buckingham – Buckingham

Buckingham College Group – Aylesbury

Buckingham shire New University – High Wycombe

Burnley college – Lancashire

Cambridge Regional College – Canbridge

Cambridge School of Visual and Performing Arts – Cambridge

University of Cambridge Institute of Continuing Education –East of England

University of Cambridge – Cambridge

Canterbury Christ Church University – Canterbury

Cardiff and Vale College – Cardiff

Cardiff Metropolitan University – Cardiff

Cardiff University – Cardiff

Central Bedfordshire college – Dunstable

Central film school London – Tower Hamlets

University of Central Lancashire – Preston

University of Chester – Chester

Chichester College Group – Chichester

University of Chichester – Chichester

City College Norwich (Incorporating Easton College) – Norwich

City, University of London – City of London

Cliff College – Calver

University Centre Colchester at Colchester Institute – Colchester

Grwp Llandrillo Menai – Colwyn Bay

College of Agriculture Food and Rural Enterprise – Antrim

Cornwall College – Cornwall

Courtauld Institute of Art, University of London – Westminster

Coventry University – Coventry

Coventry College – West Midland

Cranfield University – Bedford

Craven College – North Yorkshire

University for the Creative Arts – Farnham

Croydon University Centre – Croydon

University of Cumbria – Carlisle

Dartington Trust – Devon

De Montfort University – Leicester

Derby College – Derbey

University of Derby – Derbey

Dudley College – Dudley

University of Dundee – Dundee

DN Colleges Group – Scunthorpe

University of Dundee – Scotland

Durham University – Durham

New College Durham – Durham

University of East Anglia UEA – Norwich

University of East London – Newham

East Riding College – Beverley

East Surry College – Redhill

Edge Hill University – Ormskirk

Edinburgh Napier University – Edinburgh

The University of Edinburgh – Edinburgh

ESCP Business School – Camden

University of Essex – Colchester

European School of Osteopathy – Maidstone

Exeter College – Exeter

University of Exeter – Exeter

Falmouth University – Falmouth

University Centre Farnborough – Farnborough

Fashion Retail Academy – London

Furness College – Barrow in Furness

Futureworks (University education for the creative industries) – Manchester

Gateshead College – Gateshead

Glasgow Caledonian University – Glasgow

City of Glasgow College – Glasgow

Glasgow School of Art – Glasgow

University of Glasgow – Glasgow

Gloucestershire College – Cheltenham

University of Gloucestershire – Cheltenham

Glyndwr University, Wrexham – Wrexham

Goldsmiths, University of London- Lewisham

Gower College Swansea – Swansea

Greater Brighton Metropolitan College – Worthing

University of Greenwich – Greenwhich

Halesowen College – Halesowen

Harlow College – Essex

Harper Adams University – Newport

Harper and Keele Veterinary School – Shropshire

Hartpury University – Gloucester

Havant and South Downs College – Havant

New City College (incorporating Havering College) – Hornchurch

Haybridge Alliance School Centred initial teacher training – Hagley

Heart of Worcestershire College – Redditch

Hereford College of Arts – Hereford

Heriot-Watt University – SEdinburough

Hertford Regional College – Broxbourne

University of Hertfordshire – Hatfield

University of the Highlands and Islands (UHI) – Inverness

Hopwood Hall College – Rochdale

Holy Cross Sixth Form College and University Centre – North West

University of Huddersfield – Huddersfield

Hugh Baird College – Bootle 

Hull college – Hull

Hull York Medical School – Hull

University of Hull – Hull 

Hult International Business School – London

Imperial college – London 

ICMP Institute of Contemporary Music Performance- London

Islamic College for Advanced Studies- Brent 

Instituto Marangoni London- Tower Hamlets

Human Rights Consortium, School of Advanced Studthe y, University of London – LondThe on

The University of Cancer Research, the University of London – London

Institute of Commonwealth Studies, School of Advance need Study, University of London – London

Institute of English Studies, School of the Advanced Study, the University of London – London

Institute of Historical Research, School of the Advanced Study, the University of London – London

Institute of Latin American Studies, School of the Advanced Study, the University of London – London

Institute of Modern Languages Research, School of Advanced Study, the University of London – London

Keele University – Keele

Kent and Medway Medical School- Canterbury

University of Kent – Canterbury

King's College London, University of London – Westminster

Kingston Maurward College- Dorchester

Kingston University – Kingston upon Thames 

KLC School of Design- Hammersmith and Fulham

Lancaster University – Lancaster

The University of Law- London

London College of Creative Media(LCCM)- London

Leeds Arts University – Leeds

Leeds Beckett University – Leeds

University Centre Leeds, Leeds

University of Leeds – Leeds

Leicester College- Leicester

University of Leicester – Leicester 

Lincoln College- Lincoln

University of Lincoln – Lincoln

City of Liverpool College University Centre – Mercyside

Liverpool Hope University – Liverpool 

Liverpool Institute for Performing Arts-Liverpool

Liverpool John Moores University – Liverpool

University of Liverpool – Liverpool

London Film Academy-London

The London Institute of Banking and Finance- City Of London

London Metropolitan University – City of London

London School of Economics and Political Science, the University of London – Westminster

London School of Hygiene & Tropical Medicine, University of London – Camden

London South Bank University – Southwark

London South East Colleges (Bromley College)- Bromley 

Loughborough University – Loughborough 

Loughborough College- Loughborough 

Manchester Metropolitan University – Manchester 

University of Manchester- Manchester

McTimoney College of Chiropractic- Oxford 

Midway School of Pharmacy- Chatham 

Met Film School- Ealing 

Middlesbrough College- Middlesbrough

Middlesex University – Barnet

Moulton College- Northampton

University Centre Myerscough – Preston

NESCOT – Epson 

New College of the Humanities- England 

New Model Institute for Technology and Engineering- Herford 

New School of Psychotherapy and Counselling (NSPC)- London

Newcastle College University Centre – Newcastle upon tyne 

Newcastle University- Newcastle upon Tyne 

Newman University, Birmigham- Birmingham

Norland- Bath

North Warwickshire and South Leicestershire College- Nuneaton

University of Northampton – Northhampton

The Northern School of Art- Hartlepool

Northumbria University, Newcastle – Newcastle Upon Tyne 

Norwich University of the Arts – Norwich

Nottingham Trent University- Nottingham 

Nottingham College- Nottingham

University of Nottingham – Nottingham 

NPTCH Group- Neath 

University Campus Oldham – Oldham

Oxford Brookes University – Oxford

University of Oxford – Oxford

Pearson College London (Including Escape Studios)- City Of London

University Centre Peterborough (UCP)- Peterborough

Petroc- Barnstaple

Plumpton College- Lewes

Plymouth College of Art- Plymouth

Plymouth Marjon University – Plymouth 

University of Plymouth – Plymouth 

City college Plymouth- Plymouth

Point Blank Music School- Hackney

University of Portsmouth – Portsmouth

Queen Margaret University, Edinburgh –Edinburgh

Queen Mary University of Belfast- Belfast

Queen University- Belfast

University centre Reaseheath- Nantwich

Regents University London- Westminster 

Richmond, The American International University in London-Richmond upon Thames 

University of Reaseheath – North West

Regent's University London- London

Robert Gordon University – Aberdeen

University of Roehampton – Wandsworth

Rose Bruford College- Bexley

Royal Academy  of Dance- Wandsworth

Royal Academy of Music, University of London- Westminster 

Royal Agricultural University – Cinrensester

Royal Birmingham Conservatoir- Birmingham

Royal Central School of Speech and Drama, the University of London – Camden

Royal College of Music- London 

Royal Conservatoire of Scotland- Glasgow 

Royal Holloway, University of London –Egham 

Royal Northern College of Music- Manchester

Royal Veterinary College, University of London –Westminster

Royal Welsh college of Music and Drama- Cardiff 

SAE Institute- Oxford

University of St Andrews – St.Andrews

St. George's, University of London – Wandsworth

University Centre at Salford City College – Salford

University of Salford – Salford

Scarborough TEC- North Yorkshire

School Centered Initial Teacher Training in East London Schools( SCITTELS)- London 

Selby College- Selby

SGS( South Gloucestershire and Stroud College)- Bristol

Sheffield College- Sheffield

Sheffield Hallam University- Sheffield 

University of Sheffield – Sheffield 

Shrewsbury Colleges Group- Shropshire

SOAS University of London –Camden

Solihull College & University Centre – Solihull

South and City College, Birmingham- Birmingham 

South Thames College group ( inc Carshalton, South Thames and Kingston College)- London

University of South Wales – Cardiff

Solent University (Southampton) – Southampton

University of Southampton – Southampton

Southampton College- Southampton

University Centre Sparsholt – Winchester 

Spurgeon's College- Lambeth

SRUC Scotlands Rural College- Edinburgh

University Centre St Helens- St Helens

St Mary's University, Twickenham – Twinkenham

Stafford University- Stoke on Trent

University of Stirling – Stirling

Stranmillis University College – Belfast 

University of Strathclyde  – Glasgow

The University of Suffolk – Ipswich

University of Sunderland- Sunderland

University of Surrey -Guilford

University of Sussex- Brighton

Swansea University – Swansea

New College, Swindon- Swindon

Tameside College- Ashton Under Lyne 

TEDI- London

Teesside University, Middlesbrough – Tees Valley

Trafford College Group- Stockport

Trinity laban Conservatoire of Music and Dance- Greenwich

Truro and Penwith College- Truro

Two mile Ash School Centered Initial Teacher Training- Milton Keynes 

Tyne Coast College- Tyne and Wear 

UCEN Manchester – Manchester

UCFB- Brent 

UCL (University College London) – London

Ulster University – Coleraine

University Academy 92 (UA92)- Manchester 

University Centre Calderdale College – Halifax

University Centre Grimsby (Incorporating Scarborough TEC) – Grimsby

University Centre Rotherham – Rotherham 

University Centre South Devon – South Devon College – Paignton

University Centre South Essex – Southend 

University Centre at Wakefield College – Wakefield 

University College of Estate Management – Reading

University College The of Osteopathy – Southwark

University of the Arts, London- London

University of Westminster, London- Westminster

University of Wales Trinity Saint David – Carmarthen

Walsall College- Walsall

University of Warwick – Coventry 

Warwickshire College group- Leamington Spa

University Centre West Anglia –Kings' Lynn

West Dean College of Arts and Conservation- Chichester 

West Herts College- Watford 

University of West London – Ealing

University of the West of Scotland – Paisley

West Suffolk College- Syuffolk

West Thames College- Isleworth

Capital City College Group- Westminster

University Centre Weston – Weston Super Mare

Weymouth College- Weymouth

Wigan and Leigh College- Wigan

Wiltshire College and University Centre_ Chippenham

University of Winchester – Hampshie

Wirral Metropolitan College- Birkenhead

University of Wolverhampton – Wolverhampton

University of Worcester – Worcester

Writtle University College – Writtle 

Yeovil College University Centre – Yeovil 

York College University Centre – York 

York St John University – York

University of York – York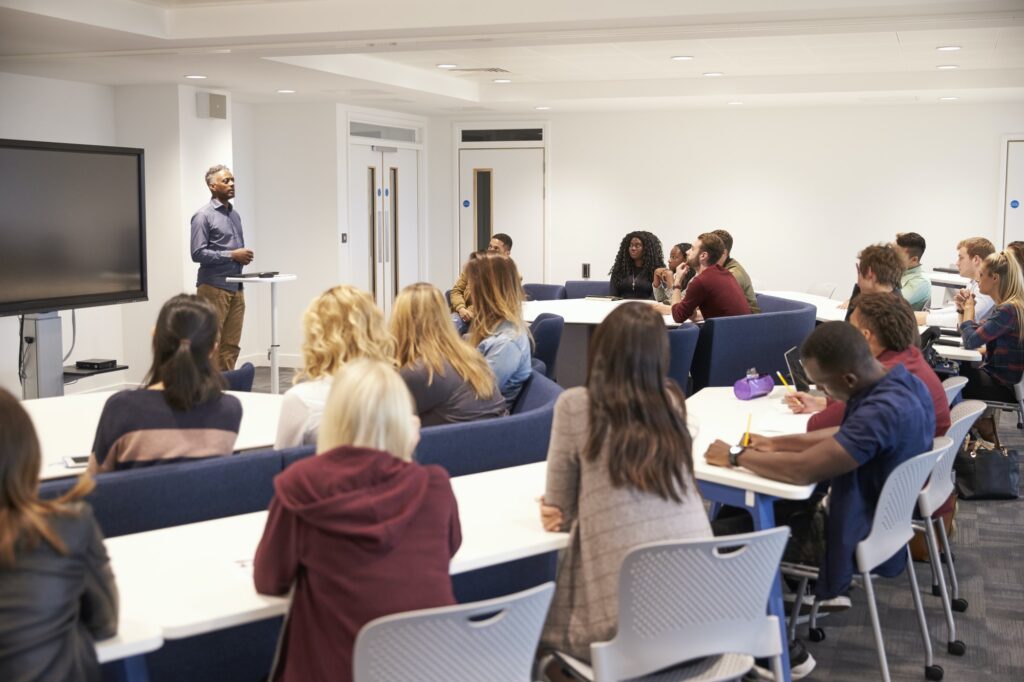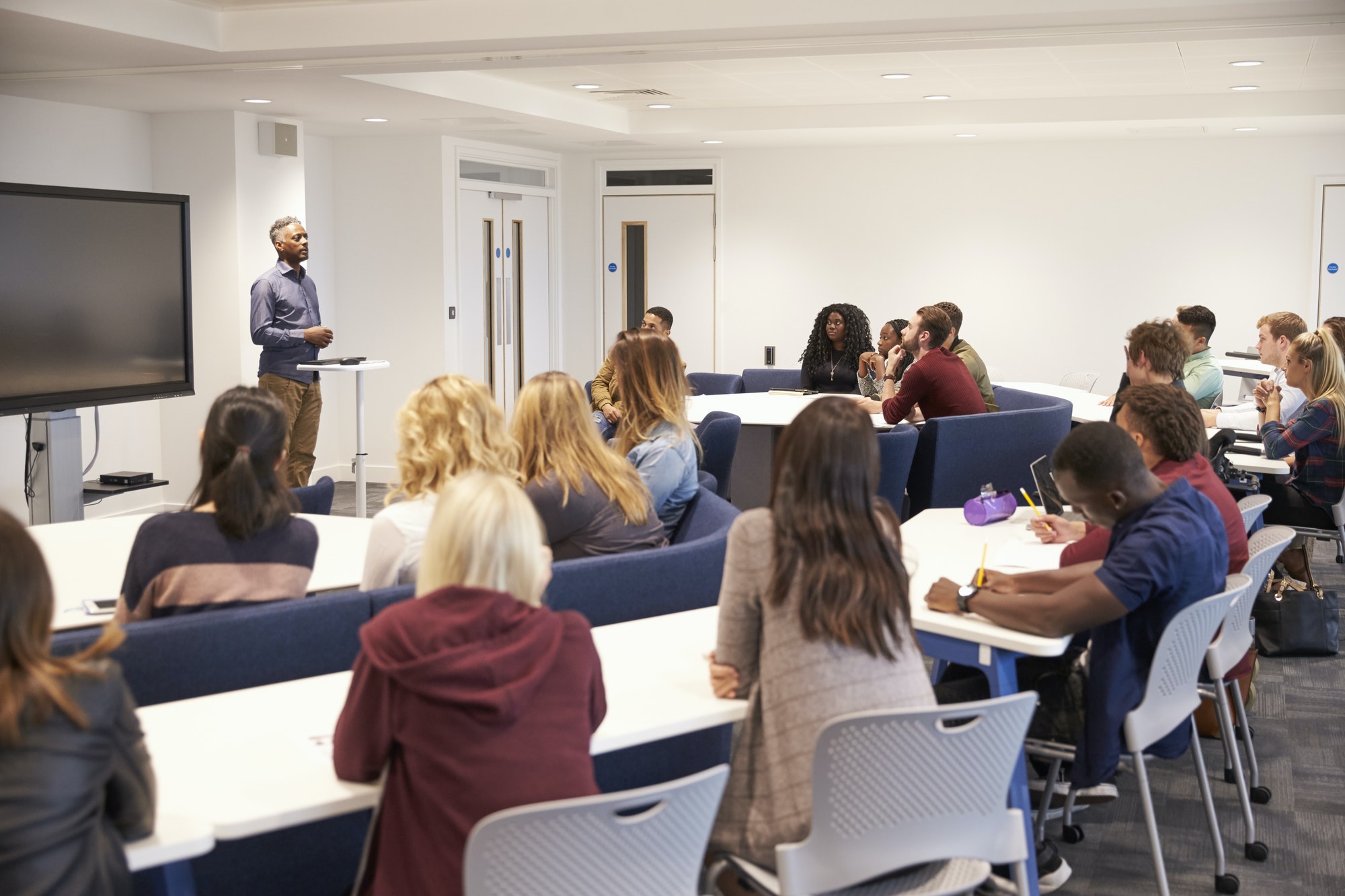 Is it worth studying in the UK?

The UK is the country of English and the home to over 66 million English speaking people! Hence the best place to practice the language and acquire better proficiency. Better communication skills open up many career opportunities.
Qualifications from UK colleges and Universities are accepted worldwide, whether for employment or career opportunities like further studies and specializations. The information concerning your UK degree will add value to your CV while applying for a job in any industry or business. 
UK universities rank high for the excellence of education, and UK university qualifications are respected everywhere. The UK universities offer a short duration of courses like a Bachelor's degree in a UK university is for three years. In contrast, it is four years in other countries. UK universities employ highly qualified teachers worldwide, making the course delivery attractive and more beneficial to students.
The world follows the British higher education system due to its modern teaching style and method. UK universities have ultramodern campuses.
Is it expensive to study in the UK?

All are not rich, and not only rich are interested in studying abroad. 
Students from families under middle and lower-middle-class annual income are serious about their higher studies than those from the rich. For most of the rich, education abroad is a kind of education tourism. In contrast, it is a never-again opportunity for many others to prepare for a better life for themselves and their dependent family members.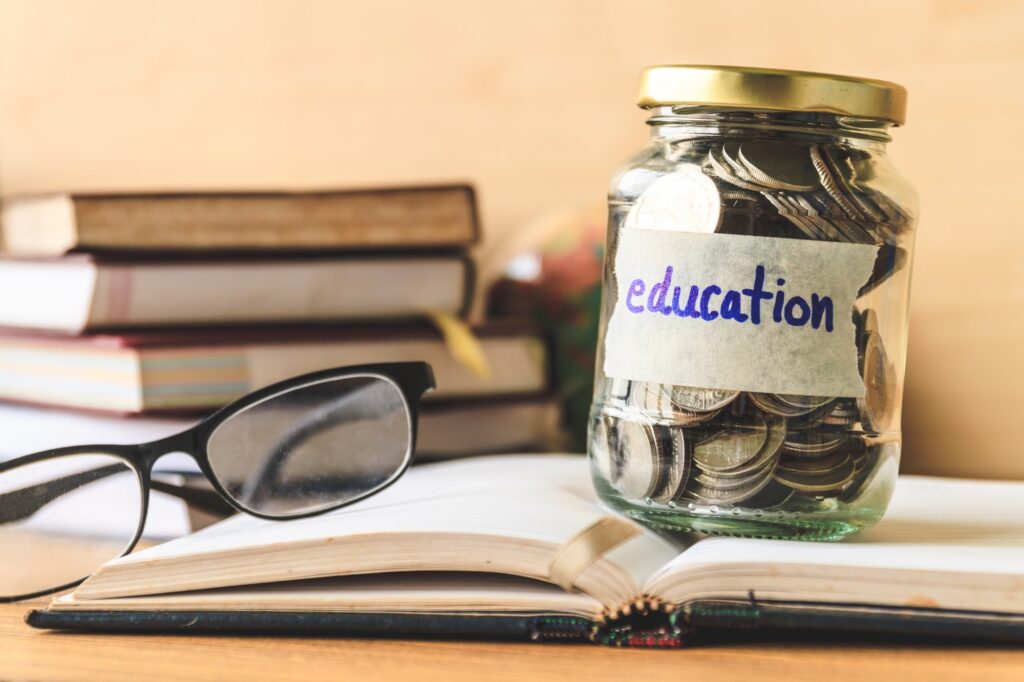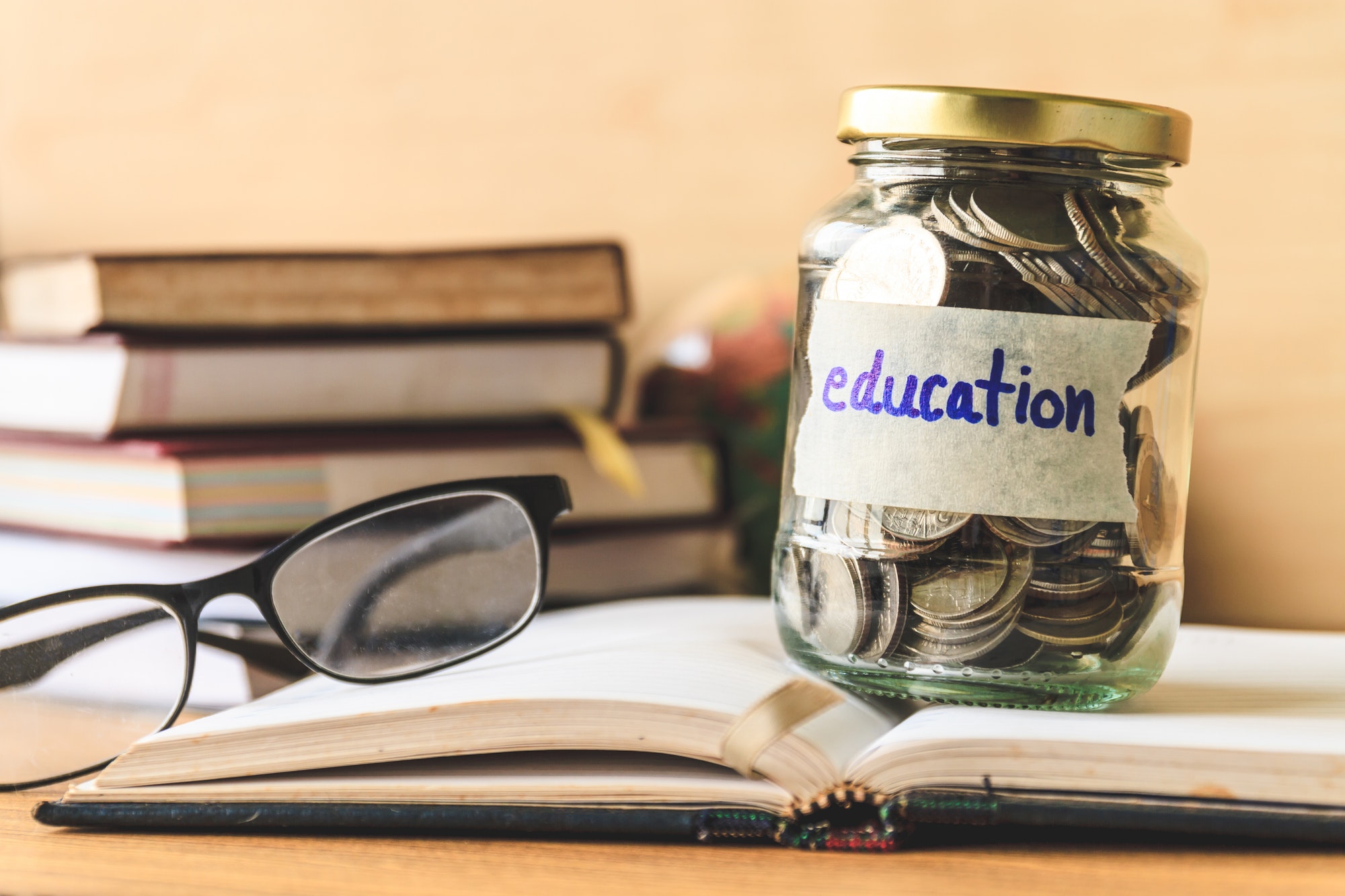 Is tuition fees regularised in UK universities?

Most of the universities in the UK belong to Governments, and still, they don't follow a regularised tuition fees system. The UK doesn't have a regulatory body to control the tuition fees charged by universities and colleges. Hence tuition fees structure is an individual university matter.
Tuition fees in a UK college/university generally depend upon the course and degree level, location, popularity, etc.
The costs vary depending on a student's nationality. For example, those from an EU/EEU country need to pay a subsidized fee, not the regular tuition fees the others from non-EU countries pay. 
But suppose we consider the average tuition fee for higher education in the UK. In that case, international students have to cover the following fee for tuition alone.
| No | Course Level | The average fee in Pounds (£) |
| --- | --- | --- |
| | Undergraduate bachelor degree | GBP 10,000 to GBP 14,000 per year |
| | Postgraduate master's degree | GBP 10,000 to GBP 14,000 per year |
| | | GBP 15,000 to GBP 20,000 per year |
Cost of living in the UK


In the UK, Halls of Residence is on-campus accommodation facility universities have for international students. Since it is a very affordable option, many international students prefer to choose this accommodation.
But to secure a place here, and therefore prospective students need to book it much in advance. After all, the UK welcomes almost 460,000 international students from around the world every year. 
Students are open to many other options in terms of accommodation. One may decide to live off-campus but need to spend some extra money for;
Apartment

Basic facilities

Council tax

Bill payment

Tenants agreement etc
Funds for Living Expenses to be shown while applying for a Visa
Living expenses in addition to the cost of accommodation are food, clothing, and other expenses, including health insurance, travelling expenses etc. 
According to UK immigration (UKVI), a minimum of £1,334 requires for those who live in London and £1,023 outside London. One should provide evidence of funds in position for at least the first nine months.
But international students maintain themselves in GBP 400-500 per month while living in the UK, especially in the 2nd tier cities.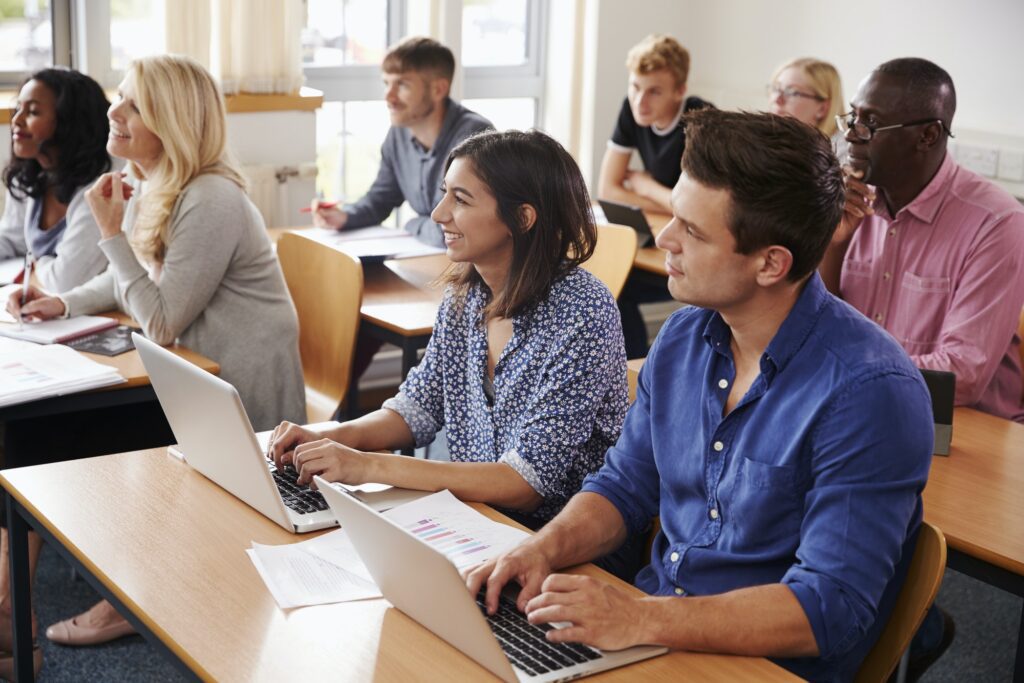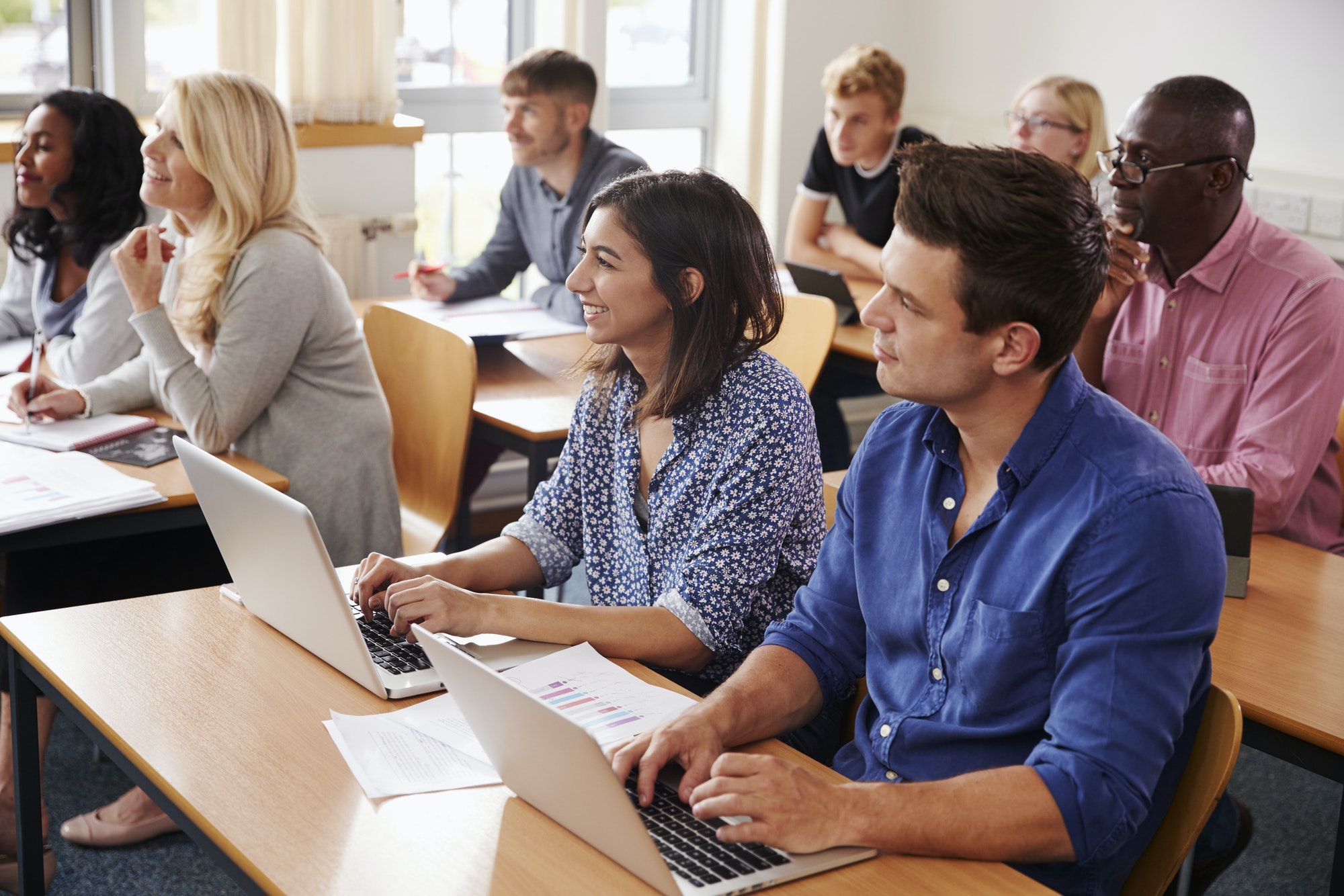 Who can apply to study in the UK?

The requirements to study in the UK depend on the course you prefer to learn and the university.
Generally, universities demand a minimum of 60% in the 12th grade, higher secondary, school examination to apply for an undergraduate degree course. Likewise, Master's degree courses require at least 55% marks in the Bachelor's degree examination. 
English proficiency is a must to apply for a place to study in all the UK universities. No less than an overall score of 6.0 in the test of IELTS for Bachelor's degree courses and 6.5 for Master's. 
Some UK universities accept student applications without asking for any test certificates, provided they have obtained at least 65-70% marks in the English language in the 12th-grade school examination.
Universities accept only test results of the academic module, not general. General module test is for those who apply for jobs and the migration process.
You may contact us here for more information or a detailed discussion on the phone.
Benefits of studying in the UK

UK's recently introduced graduate route visa makes it attractive to many international students who stay back work for a couple of years after their studies. Since UK qualifications are accepted by employers and educational institutions worldwide, UK work experience adds value to one's CV and is practically effective.
 England, Wales, Scotland, Northern Ireland, and cities like Oxford, London, Glasgow are rich in culture and diversity, making the overall experience enriching and memorable.
Where And How To Start With?

Course selection:
Think in detail about an ideal course. Universities expect new applicants to apply for further or higher studies based on the subjects studied in their previous academic courses. 
Some universities in the UK consider work experience while accepting a new student to a course.
Keeping a career plan in mind is also essential.
Be clear about your financial background and affordability as well while deciding about a course. 
Accounting & Finance

Management

Business

Marketing

MBA

Executive MBA

Online MBA

Supply Chain Management

Entrepreneurship and Innovation

Law

Media

Business

Tourism management

Legal Practice Course (LPC)

Bar Professional Course (BPC)

LLMs

LLB Culinary Arts

Hospitality

Hotel and hospitality management

Real Estate

Sports

Sports Management

Humanities

Economics

International Relations

Social Science

Geography

History

Sociology

Psychology

Development Studies

English

TESOL

Journalism

Animal Behaviour

African, Asian, Middle East Studies

Theology

Linguistics

Archaeology

Religious Studies

Philosophy

Liberal Arts

Engineering

Architecture

Computer Science

IT

Cybersecurity

Game, Design

Physics

Mathematics

Biology

Chemistry

Astronomy

Animation

Marine Technology
Food

Agriculture

Food Science

Agriculture

Floristry

Landscape

Architecture

Marine subjects and Maritime Management.

Medicine

Medical Science

Veterinary Medicine

Healthcare

Health Sciences

Dentistry

Physiotherapy

Nursing

Biosciences

Pharmacy



Art, Design, Drama

Fine Art, Film Production

Digital Film Photography

Fashion Design

Textiles

Music Production

Luxury Fashion

Screenwriting

Technical Theatre

Filmmaking

Musicianship

Songwriting
There are two intakes in the UK universities: 
February, and 
September.
You may find an intake in Jan, March, April, May, June, July, and even in November for a few courses in one or the other  universities.
Why Should You Choose the University Of South Wales For Higher Education?
Open from 8am - 8pm Monday - Friday
Fill out the form below to receive expert advice and guidance.