INTRODUCTION
The Bauhaus-Universität Weimar, often known as the Bauhaus University Weimar, is a prestigious university found in Weimar, Germany. The establishment of the university dates back to the year 1860, when it was founded under the name of the Great Ducal Saxon Art School.
In the year 1919, the educational institution underwent a renaming process and adopted the name "Bauhaus," which remains under to the present day.
The university is renowned for its attention to architecture, design and the arts and it remains committed to upholding the ideas and pioneering ethos of the original Bauhaus movement.
It has an enrollment of over 4000 students, with an international student population exceeding the national average by approximately 27%.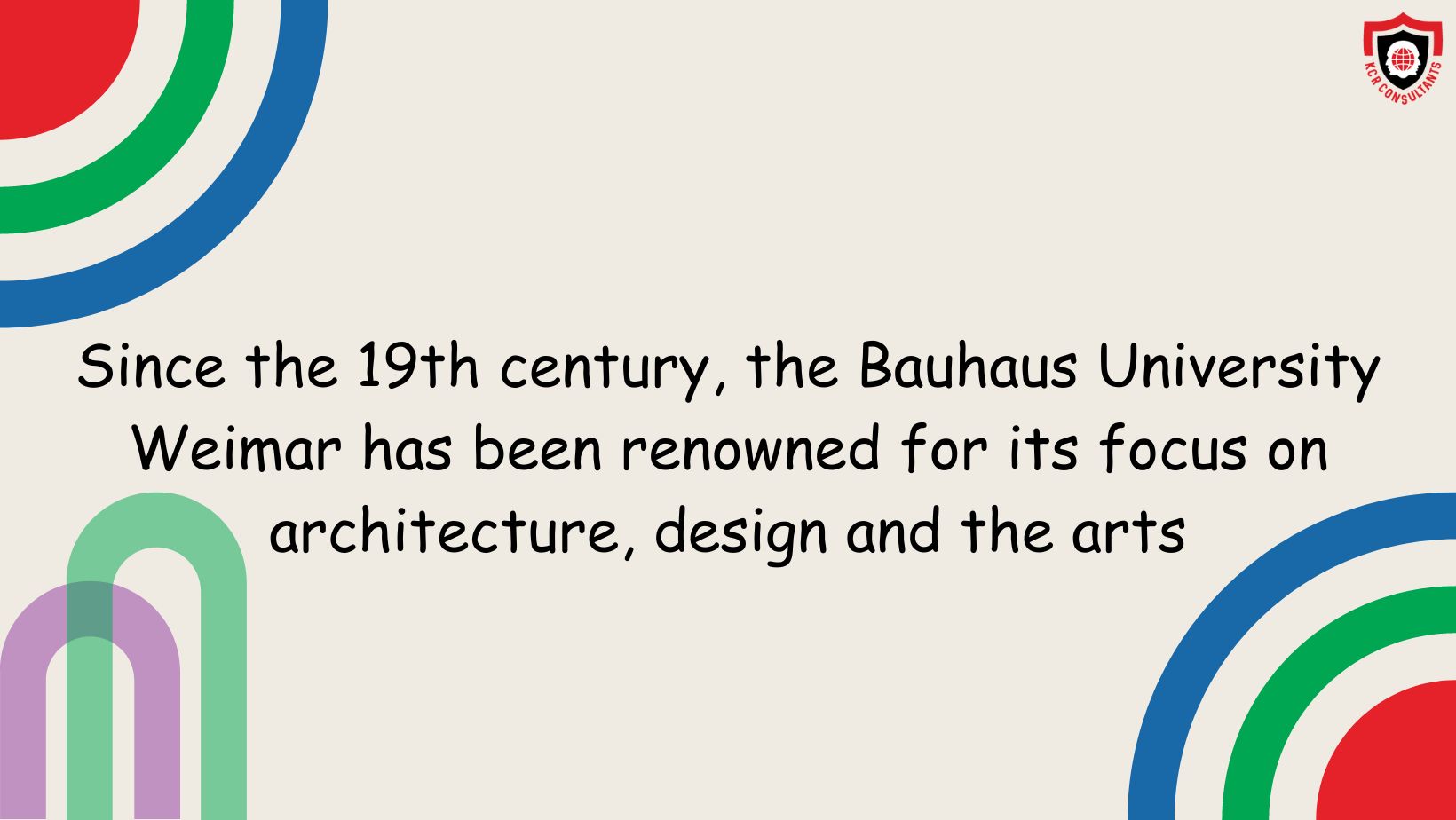 MISSION STATEMENT
The university's fundamental aim is to advance knowledge and overcome the limits imposed by traditional academic boundaries via the use of experimentation, acceptance, innovation and an international perspective.
The university works to actively engage in research, learning and intellectual inquiry in the spirit of the renowned Bauhaus university.
Since 1996, the institution has used its nickname to pay honor to the mission's powerful principles and values.
THE FACULTIES AND PROGRAMS OFFERED AT BAUHAUS-UNIVERSITÄT WEIMAR
FACULTY OF ARCHITECTURE AND URBANISM
Bachelors
Architecture B.Sc.
Urban Planning B.Sc.
Masters
Architecture M.Sc.
Urban Planning M.Sc.
MediaArchitecture M.Sc.
International MediaArchitecture Master Studies M.Sc.
European Urban Studies M.Sc.
Integrated Urban Development and Design_Reflective Urban Practice M.Sc.
FACULTY OF CIVIL ENGINEERING
Bachelors
Civil Engineering B.Sc.
Management [Construction Real Estate Infrastructure] B.Sc.
Environmental Engineering B.Sc.
Masters
Civil Engineering – Structural Engineering M.Sc.
Environmental Engineering M.Sc.
Building Materials Engineering M.Sc.
Natural Hazards and the Risks in Structural Engineering, M.Sc
Digital Engineering M.Sc.
Management [Construction Real Estate Infrastructure] M.Sc.
FACULTY OF ART AND DESIGN
Bachelors
Media Art/Media Design B.F.A.
Produktdesign B.A.
Visual Communication B.A.
Masters
Public Art and the New Artistic Strategies M.F.A.
Media Art/Media Design M.F.A.
Media Art and Design M.F.A.
Produktdesign M.A.
Visual Communication M.A.
FACULTY OF MEDIA 
Bachelors
Medienkultur B.A.
European Media Culture B.A., LIC
Informatik B.Sc.
Masters 
Media Studies M.A.
Filmkulturen – Extended Cinema M.A.
Digital Engineering M.Sc.
Medienmanagement M.A.
Computer Science for Digital Media M.Sc.
Human-Computer Interaction M.Sc. 
RESEARCH OPPORTUNITIES
The university has been known to organize its research activities into clusters that bring together researchers from different disciplines to address complex challenges.
Each faculty has its own research focuses and projects.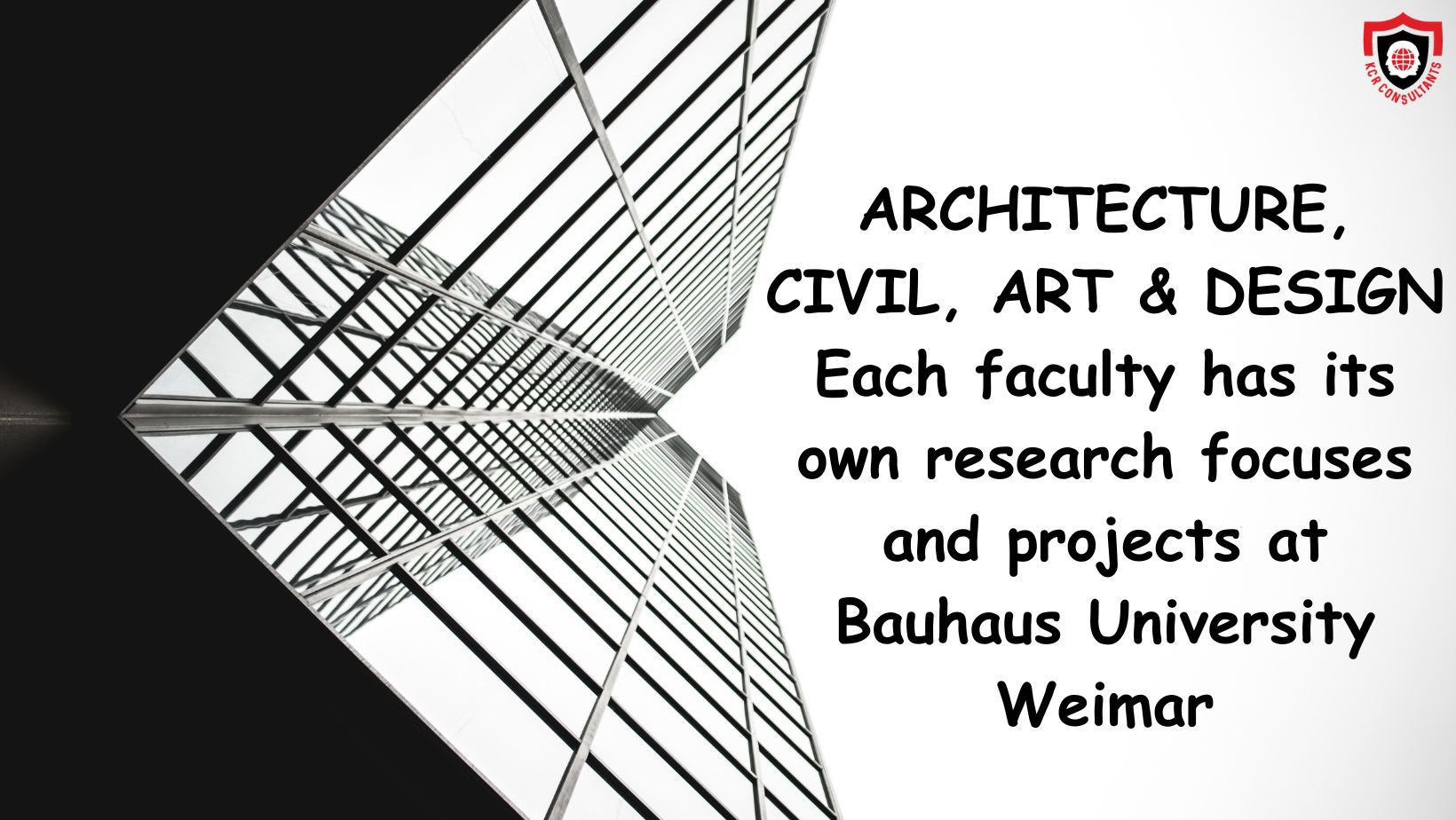 ARCHITECTURE AND URBANISM
The research performed at this faculty is primarily concerned with inquiries related to the futuristic advancement of architecture, urban planning and landscape design, all of which fall under the overall priority of "Planen.Bauen.Erben" meaning "Plan.Build.Inherit"
The faculty plays a substantial role in advancing sustainable design principles within the field of architecture and urban planning.
The research conducted by this faculty received funding from several sources, including the DFG, BMBF, EU and research foundations. In relation to its research performance, namely in terms of third-party funds per professorship and the significant number of completed doctorates,
This research team ranks among the highest achievers in a comprehensive evaluation of planning and architecture departments conducted at a national level. 
CIVIL ENGINEERING
The Faculty of Civil Engineering has Research teams focused on seeking solutions to a wide range of difficulties related to environmental and resource conservation, water and energy management, as well as the planning, execution, funding, monitoring and operation of construction, real estate and infrastructure projects.
In addition to conventional and contemporary engineering methodologies, the discipline of engineering includes insights from allied scientific domains, including law, economics and social sciences.
Consequently, it possesses the capability to assume accountability for the complete life cycle of the constructed environment and make valuable contributions toward its ongoing advancement.
Research Areas
Digital Engineering
Energy and Environment
Materials and Construction 
ART AND DESIGN
The primary objective of this faculty is to provide a research-oriented framework that serves as a platform for presenting a diverse range of research studies.
These studies encompass a wide spectrum of practices, encompassing conventional mediums such as oil painting and unorthodox domains such as anarchist urban plumbing.
Beyond this, the faculty is committed to supporting the independent distribution of these research discoveries through self-publishing endeavors.
MEDIA
This faculty recognizes the significance of media and communication in today's society. Accordingly, it has established research facilities and groups whose sole mission is to investigate the effect of media on culture, society and design.
One of the Research groups is the Digital Bauhaus lab.
Digital Bauhaus Lab
This lab focuses on research and experimentation at the intersection of digital technologies and design.
It explores digital fabrication, interactive media, virtual reality and other innovative applications of technology in design and architecture.
SOME OF THE RESEARCH PROJECTS
Interactive Costumes
The project delves into the world of wearables and e-textiles within certain professional fields, like theater, ballet and opera, with well-established structures and hierarchies based on expertise levels.
It explores how these technologies are applied in these domains and their effects on performance and interaction among professionals with different skill levels.
Interactive Museum Installation
The key objective of the project is to create a new interaction prototype in which museum visitors' movements are tracked with the ASUS XtionPRO motion sensor and analysed with the OpenNI framework.
Through this project, a visitor can just look at an artefact in a display case and the software will show information about it on a screen.
DFG Project FluidData
The main objective of the study is to find out how dynamic interfaces that change shape could be used to show data representation.
The project has both a technical and a scientific part.
CAMPUS FACILITIES
Academic Building
Bauhaus-Universität Weimar's main building is a historic structure that dates back to the 19th century.
It features classical architectural elements and serves as a symbol of the university's history and evolution.
Administrative offices, lecture halls, seminar rooms and exhibition spaces are housed in the Main Building.
Media Facilities
The university places a strong emphasis on media studies and digital arts.
The campus has media labs, recording studios and digital production facilities where students can work on multimedia projects and explore new technologies.
This robust infrastructure enables hands-on experimentation, fostering innovation and skill development in the realms of media and digital creativity.
Library
The university library houses a vast collection of books, journals and digital resources related to architecture, design, arts and other relevant subjects.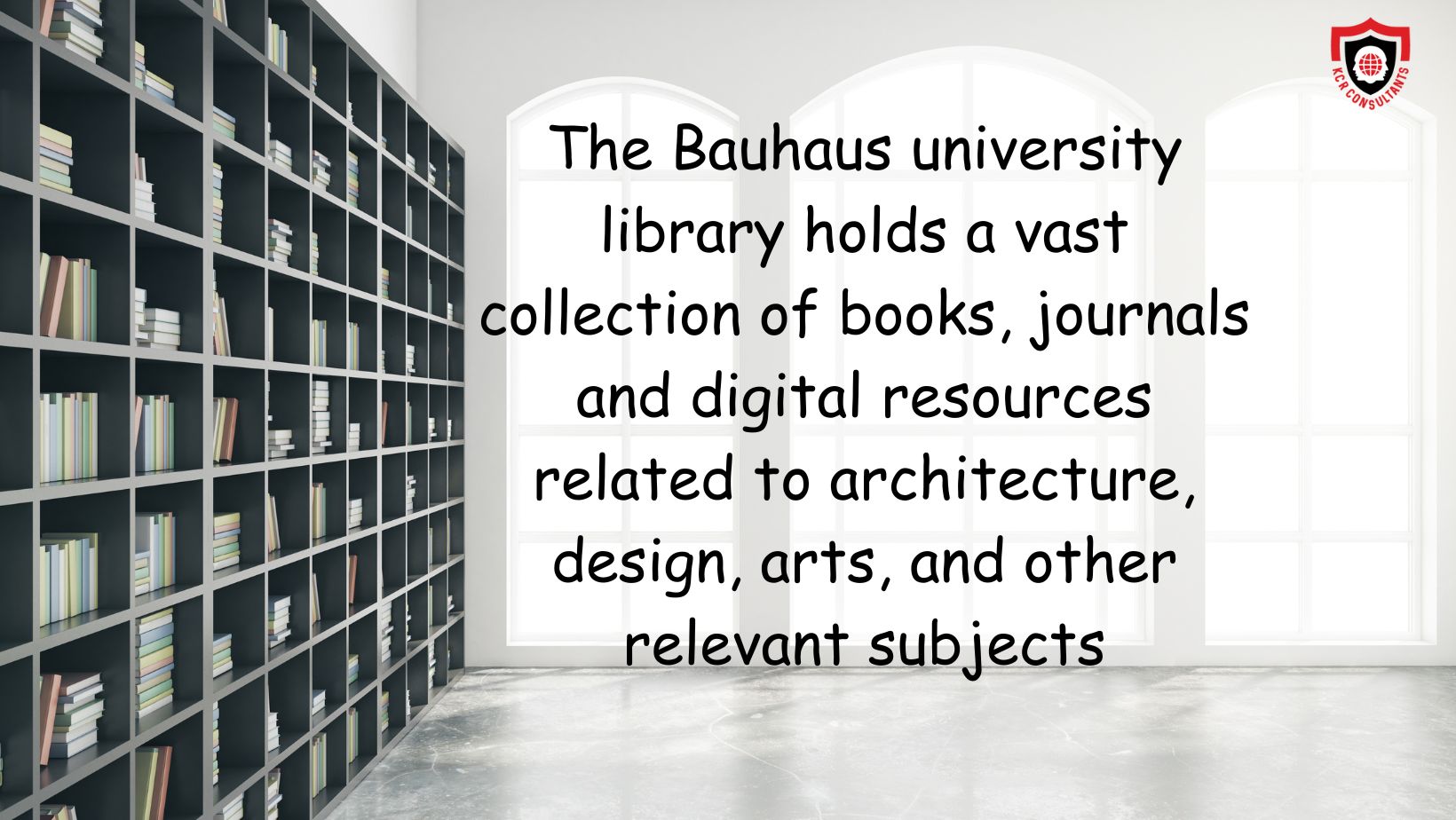 It provides a quiet space for study and research. Beyond its comprehensive holdings, the library offers a serene and conducive environment tailored for focused study and scholarly exploration.
It serves as an invaluable sanctuary where students and researchers can immerse themselves in knowledge acquisition and investigative pursuits, fostering academic growth and intellectual engagement.
The Library offers,
Publication Facility
E-Journals
Databases
Campus delivery Services
Open Access
Cafeterias and Common Areas
The campus offers cafeterias and common areas where students can socialize, relax and collaborate.
These spaces often feature modern design elements and provide a comfortable environment for both academic and informal interactions.
Along with Cafeteria, the campus offers
Workshops
The workshops at the university are furnished with a wide range of tools and equipment to facilitate many crafts and design endeavors.
Students from several academic fields have the opportunity to utilize these resources for the purpose of designing and producing prototypes, models and artworks.
Some of the Workshops happened are,
19th century printing techniques
Metal
Graphic Recording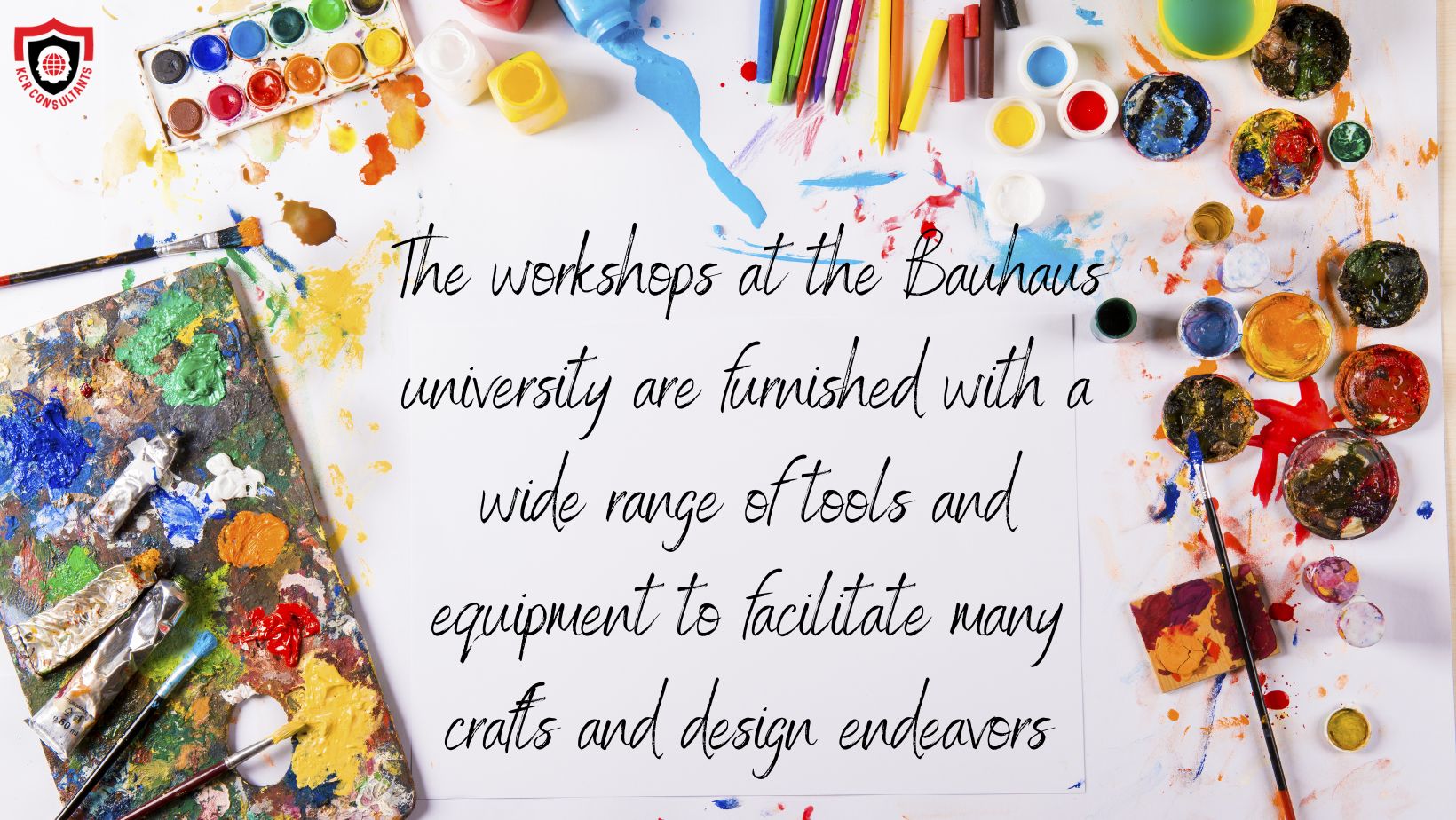 Experimental Spaces
Bauhaus-Universität Weimar encourages experimentation and interdisciplinary collaboration. As a result, there are areas designed for students to work on collaborative projects that span multiple disciplines.
Such intentional spaces encapsulate the university's commitment to cultivating holistic learning experiences, propelling students toward boundless creativity and impactful collaborative achievements.
Career Service
The Career Service is a division of the General Academic Advising Department of the campus.
During one's academic pursuits and subsequent completion of a degree, it offers comprehensive assistance in various aspects of career guidance and transition into the labor market.
This encompassing support spans various dimensions, offering students a compass to navigate the intricate landscape of professional pursuits.
Some of the facilities,
Part-Time Job offers
Start-Up Hub
Career Fair
Job Placements
Workshops
Sports Center
The University Sports Centre provides diverse supervised sports and movement courses.
Additionally, the program encompasses complementary opportunities for engaging in sports as well as organized intramural tournaments.
Moreover, this center presents a gateway to national-level events, granting students a platform to showcase their prowess.
Some of the facilities,
March Running (such as walking, running and hiking. Throughout the month of March, a series of new routes are introduced on a weekly basis.)
Badminton (Free training)
Free sports and Playtime
Kickboxing
Dancing
Yoga
Start-Up Hub
The start-up center facilitates the journey of creative designers and innovators towards self-employment by offering assistance in business and financial planning, providing complimentary workspace and organizing educational events and seminars.
It provides a nurturing ecosystem with free-to-use workspaces that foster collaborative synergy.
The start-up center encapsulates the university's commitment to empowering burgeoning talents, equipping them with the tools and knowledge required to transform innovative concepts into thriving enterprises.
The university has Start Hub called Neudeli which offers,
Space – The center gives space for the graduates to make their own office.
Maker Lab – It Helps graduates in creating and further improve their initial prototypes. The lab offers various resources, such as Prusa 3D printers, soldering supplies and woodworking tools.
Events – The centre helps the students find supporters for the start-up project and network with people from the start-up scene.
INTERNATIONALIZATION AND STUDENT EXCHANGE PROGRAM 
Buddy Program
During their time in Germany, every international student is paired with a "buddy," a German student who is willing to help them with any questions or problems that may come up during their exchange.
This peer support network is essential to ensuring a seamless transition and easing acclimatization to the academic and cultural environment.
In addition to providing support in a practical sense, these partnerships frequently develop into long-lasting friendships, which contribute to the enlivening of the university's social fabric.
The buddy will show international students the best and cheapest places to eat, where the locals hang out and where the best parties are in Weimar.
Students Exchange
The Bauhaus-Universität Weimar offers a comprehensive Student Exchange Program that allows its students to experience academic and cultural immersion at partner institutions around the world.
This program is an integral part of the university's commitment to internationalization. It allows international students to broaden their horizons, develop intercultural skills and gain a deeper understanding of global perspectives.
Some of the Programs offered are,
Erasmus+ Program
Study at Partner University
Incoming Exchange Students
Cultural Diversity
The university demonstrates its commitment to fostering a diverse student body by actively embracing and promoting a wide range of cultures and customs.
International students encounter welcoming environments that enable them to not only exhibit their cultural heritage but also actively participate in the investigation of diverse civilizations.
Vibrant events, festivals and foreign student clubs serve as platforms for facilitating meaningful exchanges that build cross-cultural appreciation and understanding, transcending geographical boundaries and nurturing a global perspective.
The commemoration of cultural diversity serves as a testament to the university's commitment to fostering a cohesive and interconnected educational environment that caters to the needs of all individuals.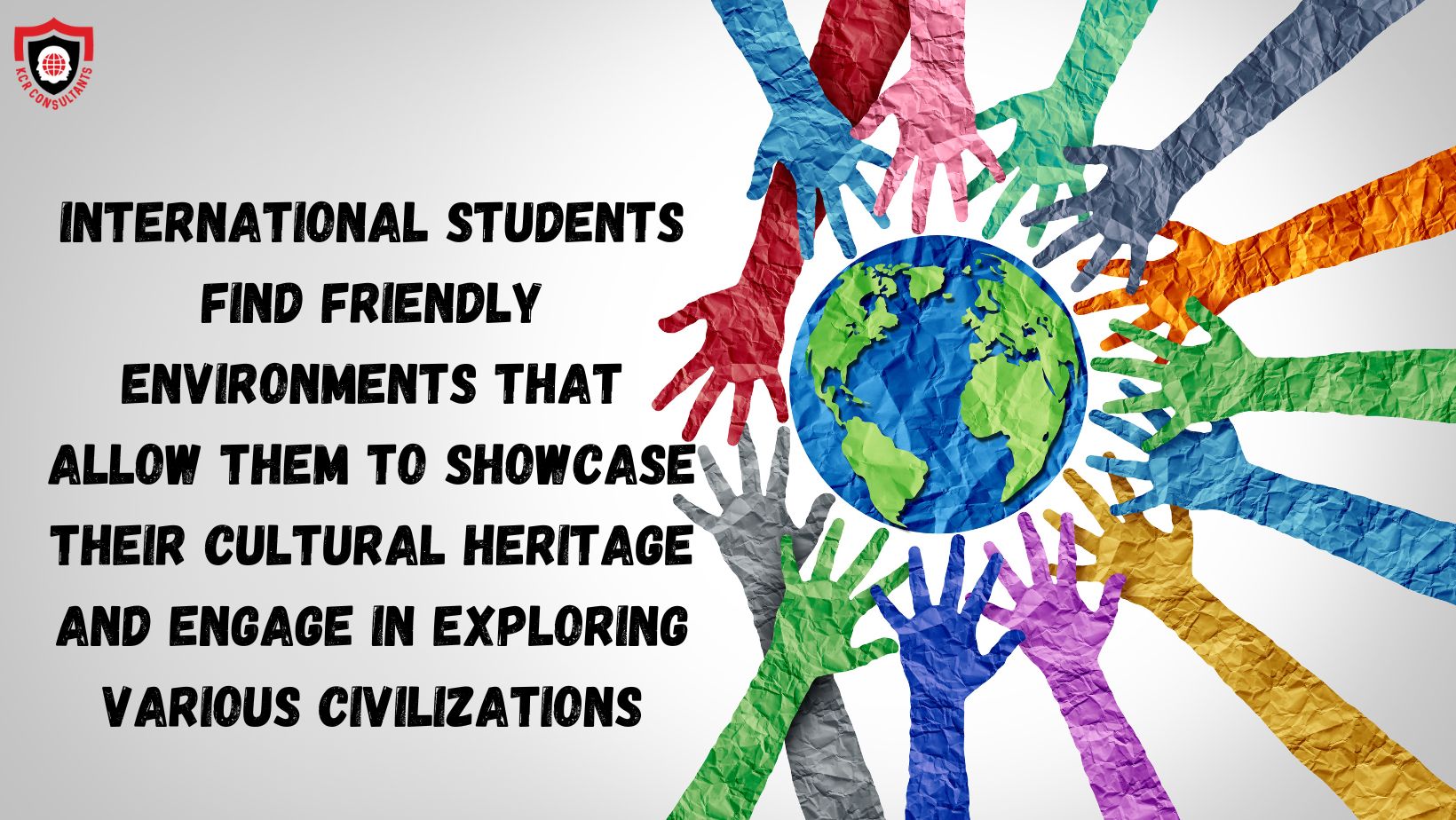 Erasmus Scholarships
There are many programs offered under Erasmus scholarships.
At Bauhaus-Universität Weimar, all eligible students who have secured a spot at a European partner university can avail themselves of these scholarships.
The Erasmus initiative propels students toward international academic ventures, offering financial support that eases the cost burden of studying abroad.
Some of the programs offered are,
Financial Support for ERASMUS stays – The funding provided is based upon the varying living expenses in the respective countries of stay, as annually redefined by the DAAD.
ERASMUS Top-Ups – ERASMUS Top-Ups offer "Green Travel" and Social Top-Ups which include "first-time academics", "working students", "students with disabilities or chronic illness" and "students with child (ren)".
International Partnerships
The campus has cultivated a network of extensive partnerships with universities and educational institutions spanning various nations.
This collaborative framework opens a gateway for students to select from a diverse spectrum of destinations for their enriching exchange journey.
This array of choices empowers students with the flexibility to tailor their experience to their academic interests and cultural curiosities, ultimately fostering a holistic international exposure that contributes to their personal growth and global perspective.
Some of the partner universities:
Russia's Moscow State University of Civil Engineering (MGSU)
China's Tongji University
US's University of California
Language Center
The language center provides steady assistance to international students, facilitating the improvement of their German language skills.
The center offers a favorable atmosphere for language acquisition through the provision of dedicated resources and tailored language programs.
The prioritization of linguistic development in a strategic manner not only promotes the ability to communicate effectively but also aids in the process of cultural assimilation.
Some of the Languages offered are,
German as a foreign language
English
French
Italian
Swedish
Spanish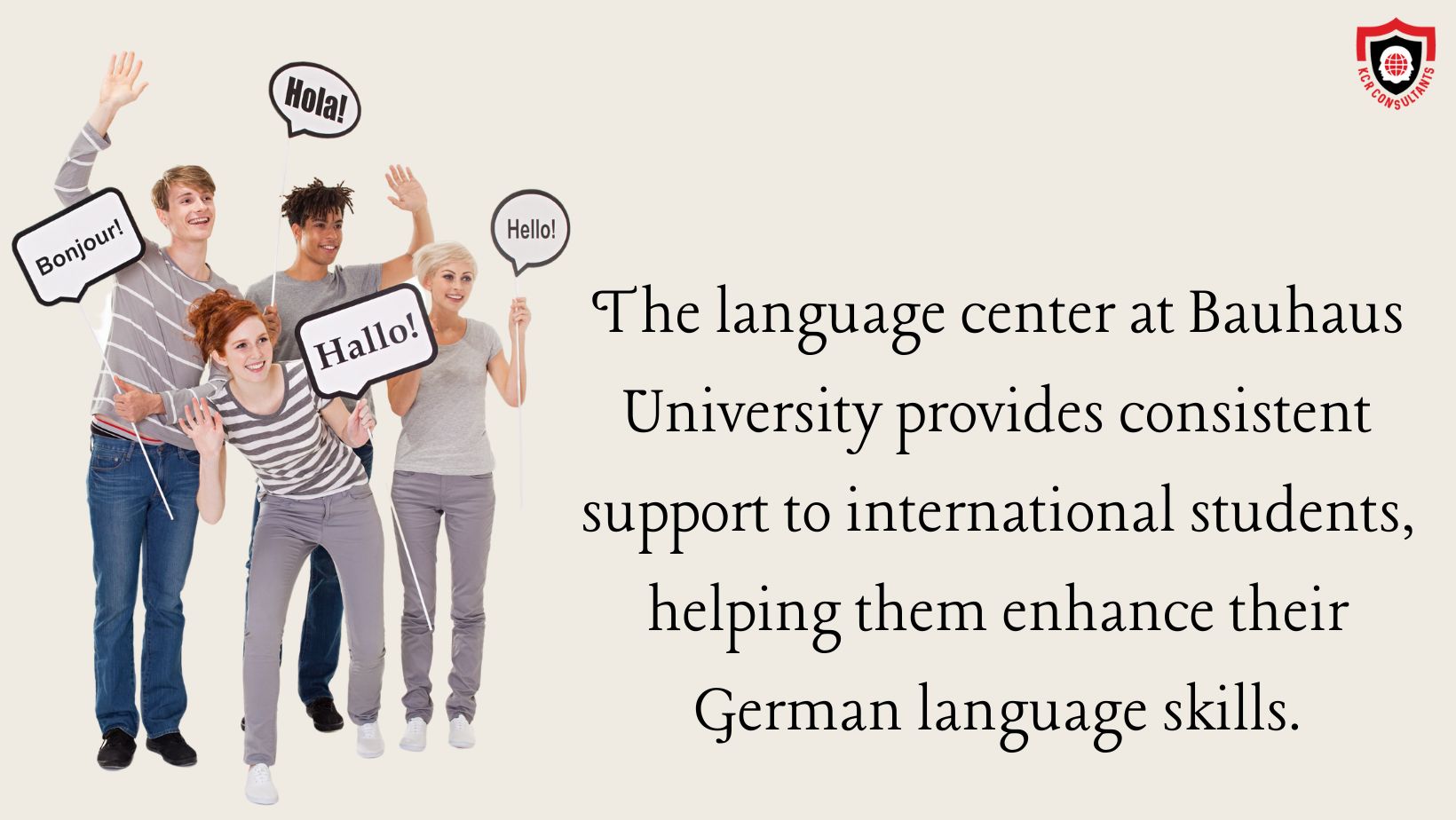 Support Service
The university's dedicated international office or its equivalent department plays a crucial role in supporting students at every stage of the exchange endeavor. This invaluable assistance is extended both prior to departure, during the exchange period and upon return.
From comprehensive guidance that helps acclimate students to their new environment, the international office ensures a smooth transition.
Additionally, ongoing support, advice and resources provided during the exchange duration contribute to a rewarding and successful experience. Upon return, this department aids in the seamless reintegration of students into their home academic setting.
Some of the support facilities are,
Ombudsperson – It is a central university position that deals with complaints and suggestions from foreign students. Their objective is to look into the cases to identify solutions.
Intercultural Competence – It aims to prepare its graduates for the global labor market challenges and shape personalities so that national or economic interests do not restrict their thoughts and actions.
Financial support – The center provides financial support through providing Grants, Scholarships, Student Loans and Credits.
Job Offers – It provides part-time job offers to students so that they can work and study without any disturbance.
TO SUMMARISE
The Bauhaus-Universität Weimar, often known as the Bauhaus University Weimar, is a prestigious university found in Weimar, Germany.
The university's main building is a historic structure that dates back to the 19th century.
The university has an enrollment of over 4000 students, with an international student population exceeding the national average by approximately 27%.
It is renowned for its attention to architecture, design and the arts and it remains committed to upholding the ideas and pioneering ethos of the original Bauhaus movement.
The university aims to engage in research, education and scholarly inquiry at the historic founding of the Bauhaus.
Each faculty has its own research focuses and projects in Bauhaus-Universität Weimar.
The start-up facility on the campus provides help for self-employment to the students by offering assistance in business and financial planning.
The campus has fostered a robust network of international partnerships with universities and enterprises.
Bauhaus-Universität Weimar offers a comprehensive Student Exchange Program that allows its students to experience academic and cultural immersion at partner institutions around the world.