INTRODUCTION
Augsburg Technical University of Applied Sciences (Technische Hochschule Augsburg) is a prestigious German educational institution in Augsburg city.
The university is also called Augsburg University of Applied Sciences and is also referred to as THA.
Though founded in 1971, its institutional origins as an art academy date back to 1670.
The university stands as a beacon of practical education and innovation. With its roots tracing a legacy of excellence, the university has carved a distinct identity as a premier institution offering hands-on learning experiences.
It is one of the biggest in Bavarian Swabia. It has more than 6,600 students, Backed by a team of over 150 esteemed professors and supported by a dedicated pool of over 300 tutors.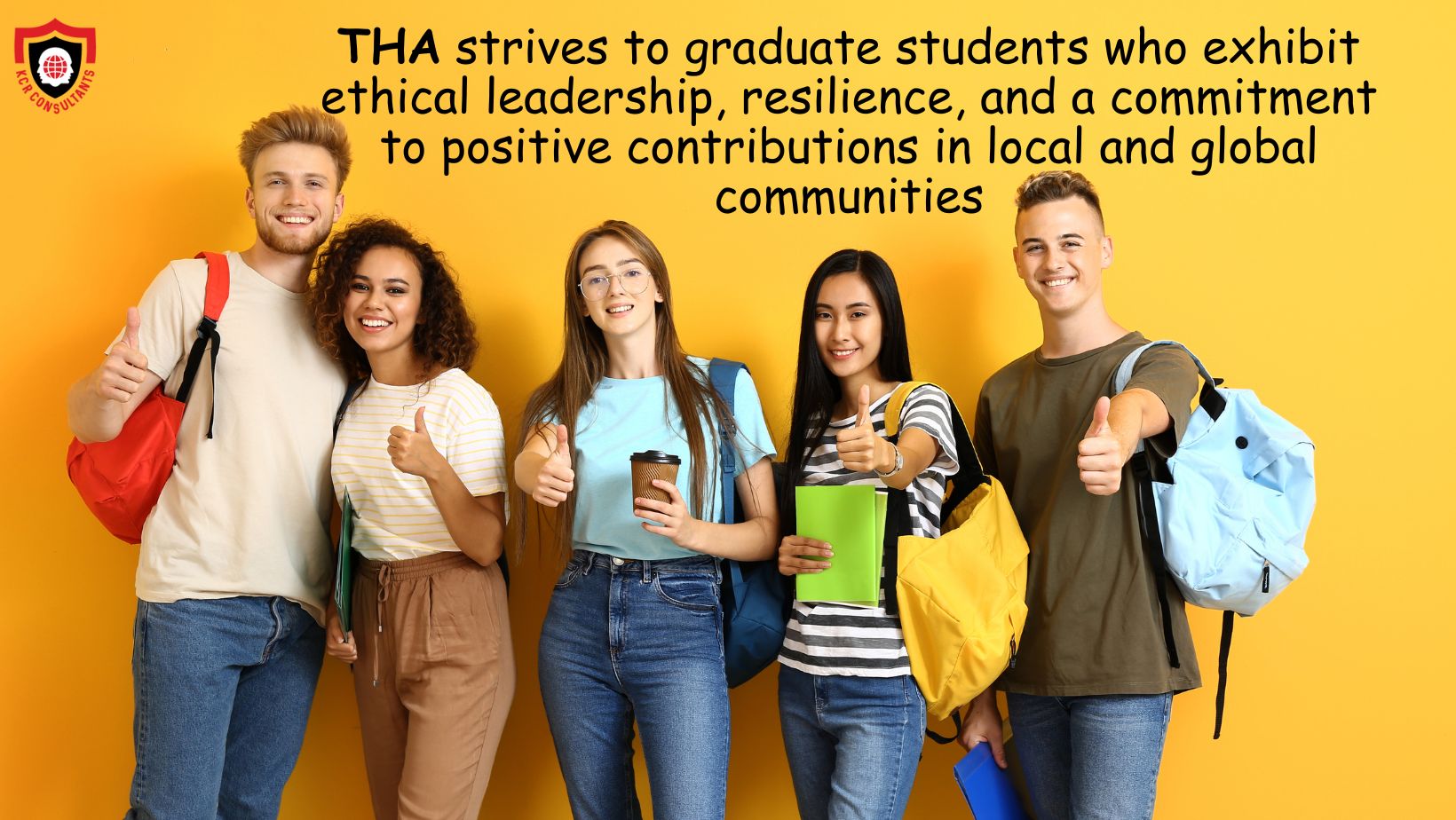 VISSION STATEMENT
The core vision of Augsburg University of Applied Sciences is to establish itself as the foremost institution within the region, catering to companies and aspiring students who prioritize both individual character development and the embrace of societal and economic responsibilities.
The university aims to be the premier choice for those seeking a holistic education that imparts technical skills and nurtures strong personal values.
Through this vision, THA endeavors to produce graduates who embody ethical leadership, resilience and a commitment to contributing positively to local communities and the broader global landscape.
MISSION STATEMENT
The shared goal of THA is to develop people whose personalities are in great demand in both the business world and society. This is achieved through a dual focus on practical expertise and social insight.
By laying a solid foundation in rigorous academia, integrating cutting-edge real-world content and embracing innovative teaching methodologies, The University ensures students acquire application-oriented skills and a profound scientific grounding.
This unique approach holistically shapes graduates with technical prowess and the interpersonal and adaptive capabilities demanded by today's dynamic professional landscape.
INNOVATIVE NEXUS
As a modern institution of higher education, Augsburg University of Applied Science represents the principles of innovation, creativity and advancement.
Due to its strategic location in Augsburg, this establishment is an optimal hub for establishing a comprehensive communication network that connects many sectors, such as the economy, society and politics.
THA is committed to setting new standards in education, research and engagement, ensuring that graduates are empowered to lead and shape a dynamic, interconnected world.
THE FACULTIES OFFERED
Faculty of Applied Humanities and Natural Sciences
Faculty of Architecture and Civil Engineering
Faculty of Electrical Engineering
Faculty of Design
Faculty of Informatics
Faculty of Mechanical and Process Engineering
Faculty of Economics
THE PROGRAMS OFFERED
Bachelors
B.A. Architecture
B.A. Business Administration
B.A. Communication Design
B.A. International Management
B.A. Social Work
B.A. / B.Eng. Creative Engineering
B.A. / B.Sc. Interactive Media
B.Eng. Civil Engineering
B.Eng. Computer Engineering
B.Eng. Electrical Engineering
B.Eng. Energy Efficient Planning and Building
B.Eng. Environmental and Process Engineering
B.Eng. Industrial Engineering
B.Eng. Industrial Engineering
B.Eng. International Management and Engineering
B.Eng. Mechanical Engineering
B.Eng. Mechatronics
B.Eng. Systems Engineering
B.Sc. Business Psychology
B.Sc. Computer Science
B.Sc. Data Science
B.Sc. Information Systems
B.Sc. International Information Systems
Digital Design and Production
Masters
M.A. Architecture
M.A. Identity Design
M.A. Interactive Media Systems
M.A. International Business and Finance
M.A. Marketing-Management Digital
M.A. Taxation and Accounting
M.A. Transformation Design
M.Sc. Applied Research in Engineering Sciences
M.Sc. Business Information Systems
M.Sc. Computer Science
M.Sc. Human Resource Management
M.Sc. Industrial Safety and Security
M.Eng. Civil Engineering
M.Eng. Energy Efficiency Design – E2D
M.Eng. Environmental and Process Engineering
M.Eng. Mechanical Engineering
M.Eng. Mechatronic Systems
M.Eng. Project Management (Civil Engineering)
Eng. Technology Management
IT-Project and Process Management
Production Engineering
RESEARCH OPPORTUNITIES IN AUGSBURG UNIVERSITY OF APPLIED SCIENCES
THA is dedicated to doing advanced research and development in practical applications. It established novel benchmarks within the market by providing tailored solutions to its partners, who frequently possess intricate professional needs.
This initiative provides assistance to enterprises in the advancement and enhancement of innovative concepts by conducting research in cutting-edge facilities.
Each academic semester, professors and students engage in practice-oriented research and development projects alongside business partners.
Professors and students seamlessly intertwine academic rigor with practicality as they engage in research and development projects alongside business partners. This synergy fosters an environment where theoretical concepts are not only discussed but also tested, refined and brought to life through tangible projects that have a meaningful impact on the professional landscape.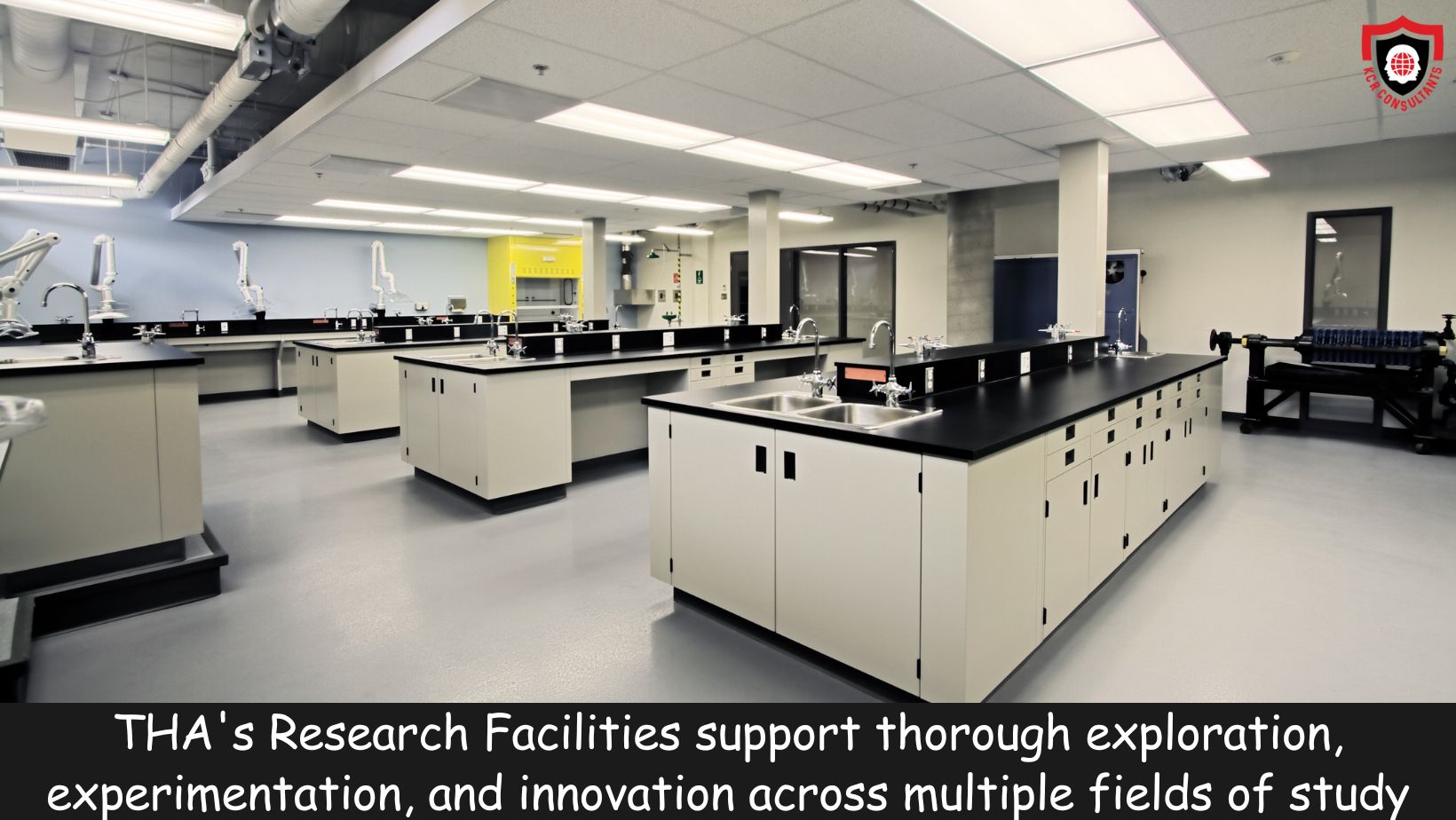 MAIN RESEARCH AREAS
Resource efficiency
It is a prominent focus of research at Augsburg University of Applied Sciences. This involves a wide range of research Studies, including the development of fibre composite technology, the management of the environment, the generation of energy, as well as the management of supply chains and logistics.
There are six fields in this research topic and they are,
Raw materials
Energy
Materials
Economic Success Factors
Key Technologies
Communication
Digitization in Production and Services
It is another prominent focus of research at Augsburg University of Applied Sciences. This encompasses a diverse range of research endeavors that span multiple academic disciplines, including technology, economics and design.
The main focuses in this research topic are,
Digital value Creation
Industrial Internet
IT Security
Smart Grid/ Smart Market
Production and Automation
SOME OF THE RESEARCH PROJECTS
HyCOMET
HyCOMET is a student led project focused on the advancement of experimental rockets. The launch vehicle was designed, experimented with and successfully launched by the students.
The Rocket was constructed using lightweight materials and fibre composites and it was equipped with a hybrid rocket engine. It reaches a ceiling of 5000m and breaks the sound barrier during flight.
ChASA
This research focuses on the advancement of mobile devices for determining the status of plant construction.
In order to enhance the performance of computationally expensive algorithms, hardware structures implemented in a Field-Programmable Gate Array (FPGA) are utilised for acceleration purposes.
MoLa
The Research objective is focused on enhancing the psychological well-being of logistics professionals and assistants working in the warehouse, with a particular focus on implementing motivational strategies that do not rely solely on monetary incentives.
A "method kit" was designed to facilitate the implementation of non-monetary motivational strategies within the domain of blue-collar workers in warehouse settings.
CAMPUS FACILITIES
Student Organizations
The campus is teeming with student-led organizations spanning a variety of interests, from academic and professional to cultural and recreational.
These organizations provide students a platform to connect, cultivate leadership abilities and partake in pursuits that resonate with their passions, fostering camaraderie and personal growth.
Some of the organizations are,
Formula Student Electric Team
Drama Group
Events and Workshops
A lively calendar of events and workshops keeps the campus abuzz with intellectual discourse, artistic expression and skill-building opportunities.
These events include guest lectures by industry experts, cultural festivals, hackathons, entrepreneurship workshops and career development seminars.
This bustling spectrum of events enriches students' knowledge, nurtures creative expression and hones practical abilities, ensuring a holistic and impactful campus experience.
Some of the events offered are,
Summer Celebration
Augsburg City Tour
Christmas Markets Visit
Planetarium Visit
Sports and Fitness
The university understands the importance of maintaining a healthy lifestyle. Extensive sports facilities, state-of-the-art fitness centers and inviting recreational zones are accessible, offering a plethora of opportunities for engagement.
From joining sports leagues to attending invigorating fitness classes and embracing outdoor adventures, students are encouraged to nurture physical vitality and foster a sense of togetherness.
Entrepreneurship and Innovation
Embedded within the fabric of campus life is a strong thread of entrepreneurship and innovation, exemplified by specialized spaces nurturing idea incubation, startup incubators and innovation contests.
Aspiring student entrepreneurs are granted avenues to tap into a wellspring of resources, expert mentorship and expansive networking prospects, empowering them to transform their visionary concepts into tangible realities.
Student Support
The Campus provides comprehensive student services and support to enhance the overall student experience.
These encompass personalized academic guidance, adept career counseling, accessible mental health provisions and dedicated assistance for international students.
The university envisions and cultivates a nurturing ecosystem where students not only achieve academic triumph but also embark on journeys of personal evolution.
Some of the support services are,
Study With a Child (University provides separate room to take care of the Student's child, it also provides support for pregnant women)
Study as a disabled person (University provides atmost support to the disabled person)
Psychosocial Counseling (University provides Counseling to the students to stablize their mental health)
Research Facilities
Augsburg University of Applied Science boasts cutting-edge research facilities tailored to different disciplines. These specialized buildings are equipped with state-of-the-art laboratories, research centers and workshops.
Each facility is designed to provide the necessary tools and resources for in-depth exploration, experimentation and innovation in various fields of study.
Some of the Laboratories used for Research are,
Light Laboratory
User Experience Lab
3D Visualization Laboratory
Innovation Hubs
In line with the university's focus on practical applications, innovation hubs are dedicated spaces that encourage creativity and collaboration.
These areas feature open workspaces, prototyping labs and project rooms, where students, faculty and partners can come together to brainstorm, design and develop innovative solutions to real-world problems.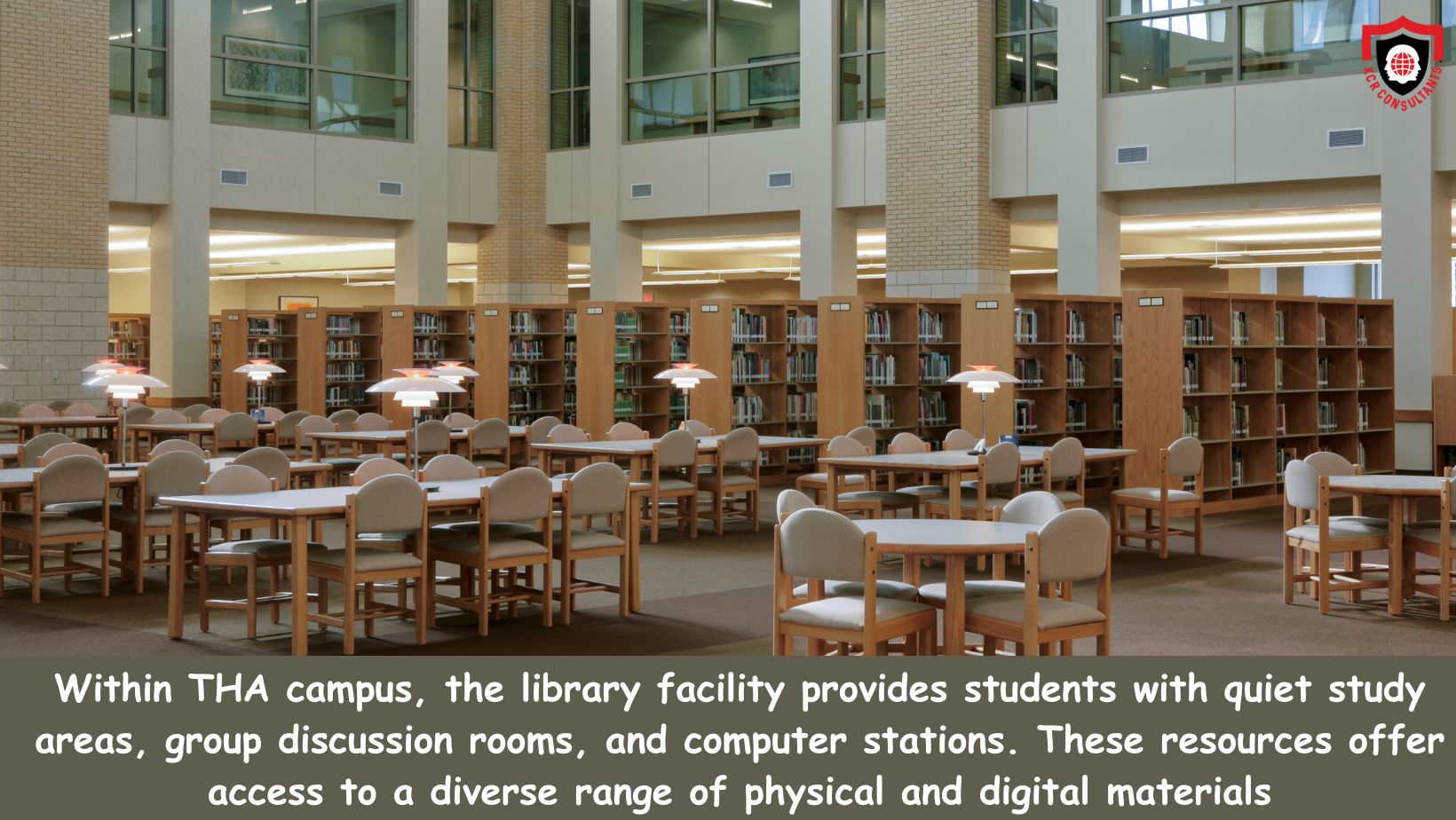 Library and Learning Center
A modern university cannot do without a well-equipped library and learning center.
These spaces are designed to offer students access to a vast array of resources, both physical and digital.
Quiet study areas, group discussion rooms and computer stations are often provided, fostering an environment conducive to academic exploration and research.
Some of the facility offered are,
Via EZProxy – Students can access library database and E-books from Home)
Copying and Printing – Students can take Printouts using this facility)
Auditoriums and Lecture Halls
Equipped with advanced audiovisual technology, auditoriums and lecture halls accommodate larger groups for lectures, presentations and seminars.
These Halls are designed to facilitate effective communication between professors and students, enabling engaging and informative educational experiences.
Green Spaces
In recognition of the importance of a holistic learning environment, the campus incorporates green spaces, courtyards and outdoor seating areas.
These areas offer students and faculty a place to relax, recharge and even engage in outdoor study sessions, promoting a harmonious connection between nature and academia.
INTERNATIONALIZATION AND STUDENT EXCHANGE PROGRAM
Cultural Diversity
The University celebrates its diverse student body by embracing various cultures and traditions.
International students discover hospitable environments to not only showcase their heritage but also engage in the exploration of other cultures.
Vibrant events, festivals and international student associations provide platforms for these enriching exchanges, fostering cross-cultural appreciation and understanding that transcend borders and nurture a global perspective.
This celebration of cultural diversity underscores the University's dedication to creating a harmonious and interwoven educational experience for all.
One of the Program that usually occurs to boost the Cultural Diversity is Cultural Nights in which students from German and foreign nations meet each other, interact with each other, make lots of contacts and have the opportunity to learn about foreign cultures.
Buddy Program
Each international student is assigned a designated "buddy," a German student who willingly provides assistance for inquiries and challenges that may arise throughout the exchange semester.
This peer support system is instrumental in facilitating a smooth transition, aiding in acclimatization to the academic and cultural milieu.
Beyond practical assistance, these relationships often evolve into enduring friendships, contributing to the enriching social fabric of the university.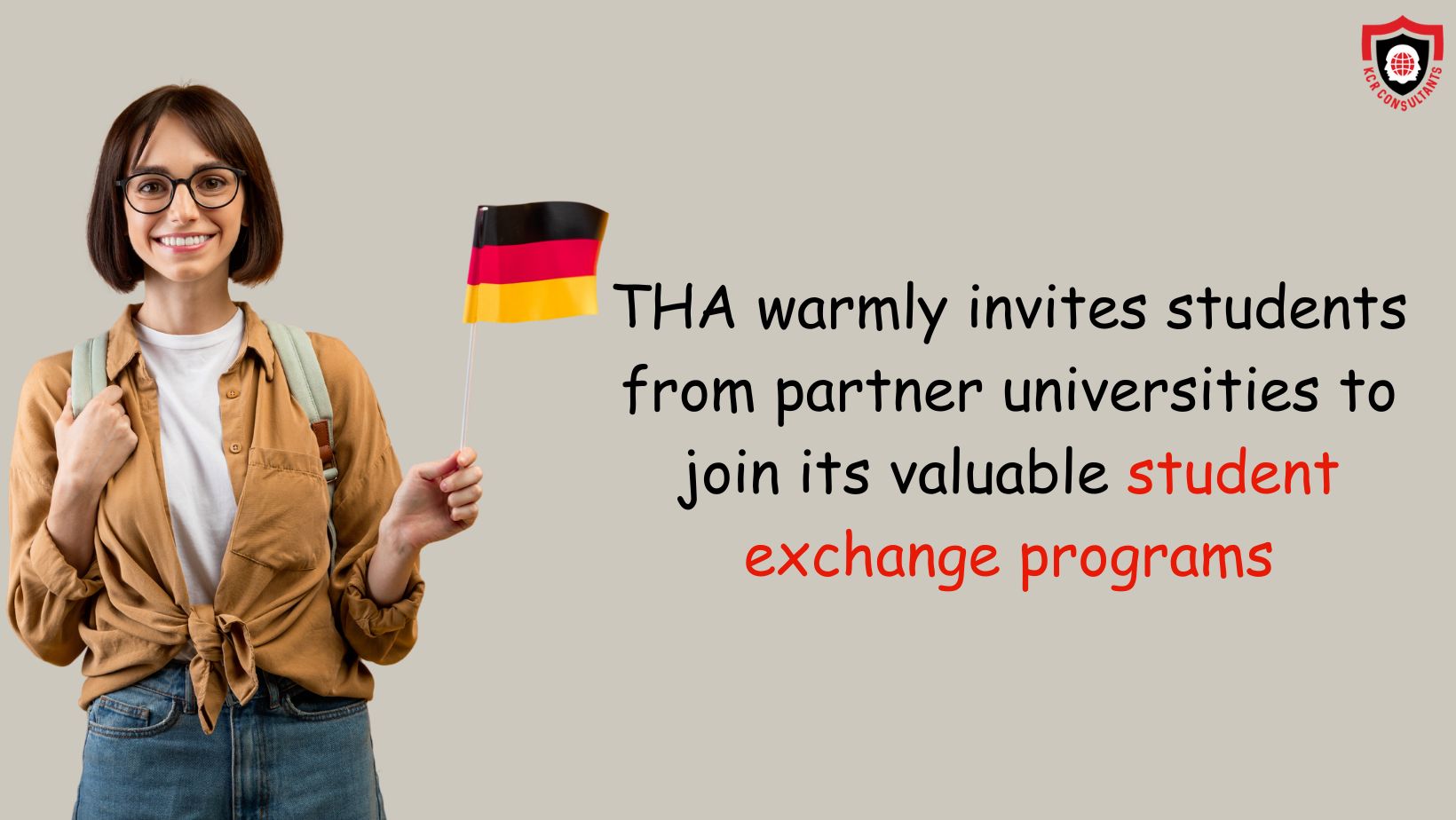 Students Exchange
THA extends a warm invitation to students from partner universities to partake in its enriching student exchange programs, affording the opportunity to immerse themselves in one or two semesters of academic pursuit within its esteemed institution.
These meticulously structured programs serve as conduits for students to transcend their academic boundaries, fostering the broadening of horizons, the acquisition of profound cross-cultural insights and the cultivation of invaluable international networks.
Some of the Programs are,
Student Mobility – Students can study 1-2 Semester in the University
Erasmus+ Programs – Students can either study at European countries and European students can study in this university
International Partnerships
Augsburg University of Applied Science has fostered a robust network of international partnerships with numerous local and global enterprises.
This intricate web of collaborations empowers students with practical insights, internships and potential career pathways, grounding academic learning in real-world contexts.
This grants students unparalleled opportunities for cross-cultural academic exchange and collaborative research, enriching their academic journey and nurturing a global outlook.
Some of the Partner Universities are,
Finland's Aalto University
South Korea's Dongguk University
France's EM Normandy Business School
Switzerland's University of Lucerne
Japan's Osaka University
UK's London South Bank University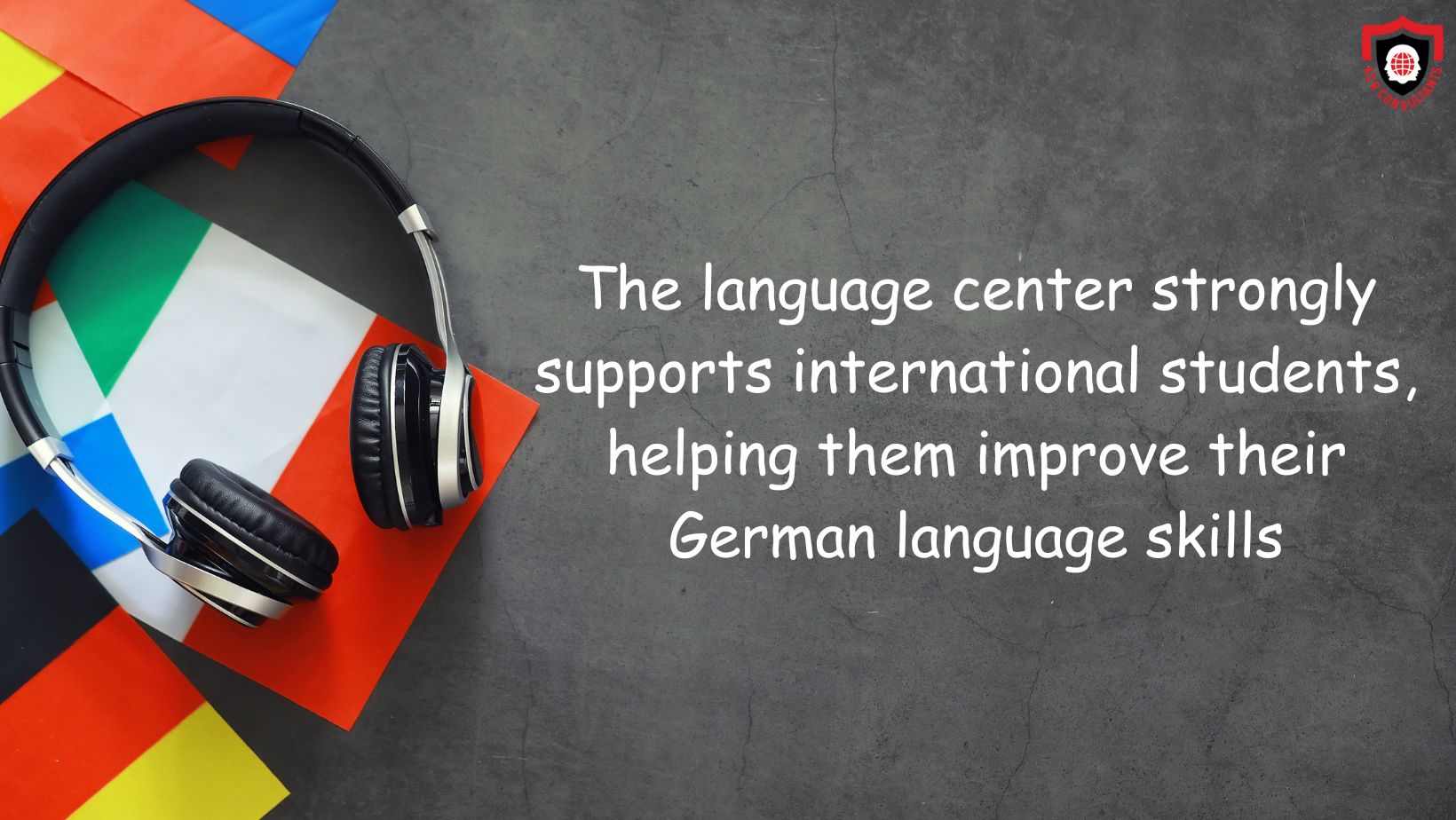 Language Center
The language center extends its unwavering support to international students, aiding them in enhancing their proficiency in the German language.
With dedicated resources and tailored language programs, the center provides a conducive environment for language acquisition.
This strategic emphasis on linguistic development not only fosters effective communication but also facilitates cultural integration.
Some of the Language courses offered are,
German as a Foreign language (0 to B2 in 3 semesters)
Chinese (0 to B2 in 3 semesters)
Danish (0 to B2 in 3 semesters)
English (0 to B2 in 3 semesters)
French (0 to B2 in 3 semesters)
Italian (0 to B2 in 3 semesters)
Japanese (0 to B2 in 3 semesters)
Korean (0 to B2 in 3 semesters)
International Student Advisory Service
Through personalized guidance and resources, the advisory service ensures a smooth transition and enriching experience for international students throughout their academic journey.
From assisting with administrative matters to addressing cultural adaptation, the service caters to diverse needs.
Some of the Services offered are,
Advising students on study-related stays abroad (studying, internships, short-term stays)
Financial support to International students
TO SUMMARISE
Augsburg University of Applied Science is a prestigious German educational institution in Augsburg city.
The university also called as Augsburg Technical University of Applied Sciences and also referred as THA.
THA is one of the biggest universities in Bavarian Swabia.
The University has more than 6,600 students, Backed by a team of over 150 esteemed professors and supported by a dedicated pool of over 300 tutors.
It endeavors to produce graduates who embody ethical leadership, resilience and a commitment to contributing positively to local communities and the broader global landscape.
THA is dedicated to doing advanced research and development in practical applications.
The Campus provides comprehensive student services and support to enhance the overall student experience.
Augsburg University of Applied Science has also fostered a robust network of international partnerships with numerous local and global enterprises.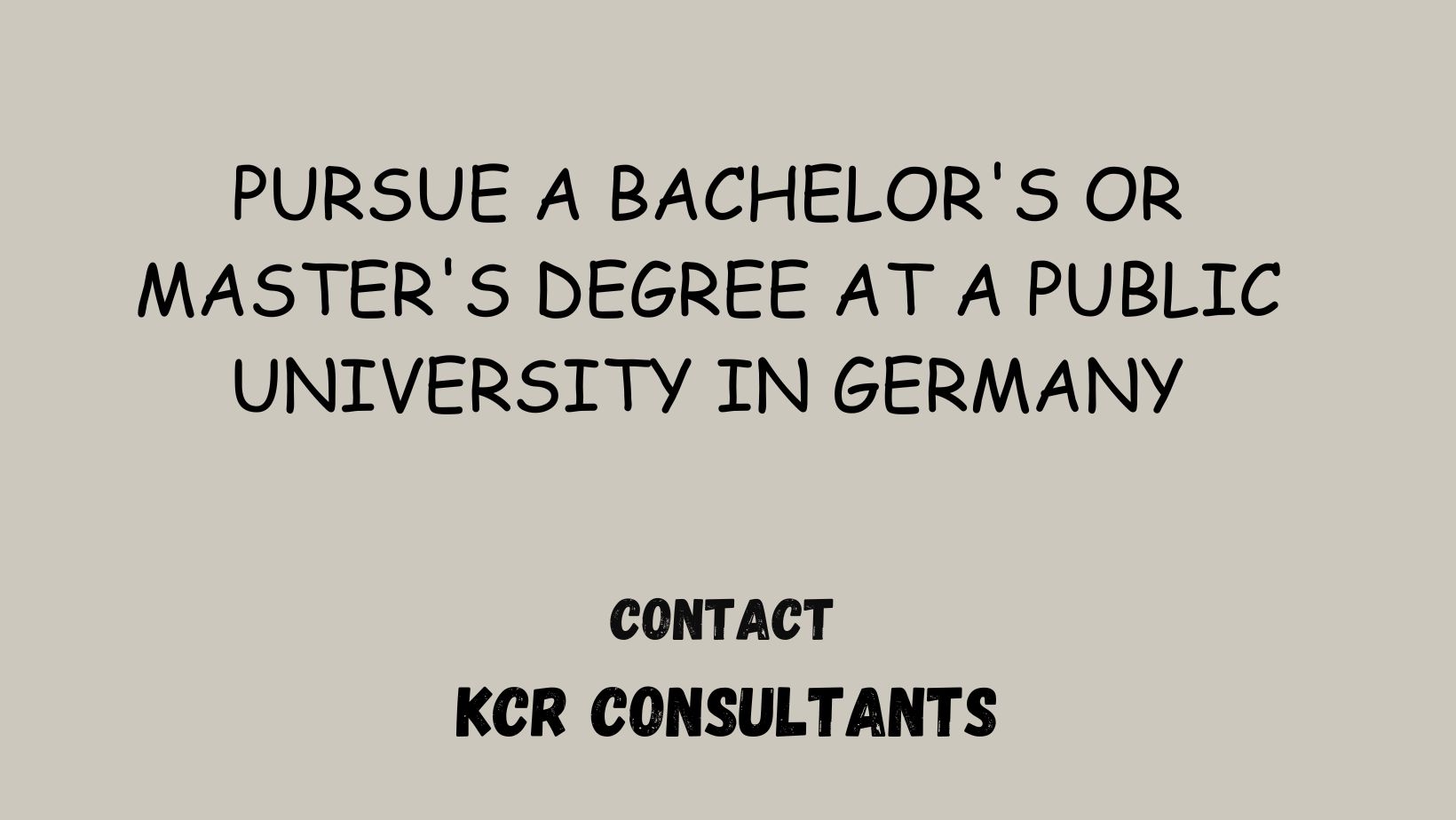 Related Article : STUDY IN GERMANY