INTRODUCTION
The Technical University of Munich (TUM) is a prestigious institution in Munich, serving as the capital and most populous city of the Free State of Bavaria. TUM owes its establishment to King Ludwig II of Bavaria, dating back to 1868.
The university campuses currently include those in Garching, Freising, Heilbronn, Straubing, and even in Singapore. The largest among these campuses is located in Garching.
With eight schools and departments and numerous study centres, TUM stands as one of the largest educational institutions in Germany, attracting 50,484 students and operating with an annual budget of €1,770.3 million.
In recognition of its academic excellence, TUM ranked as one of the top universities in Germany, according to the world university rankings of 2023 and is among the leading universities in the European Union.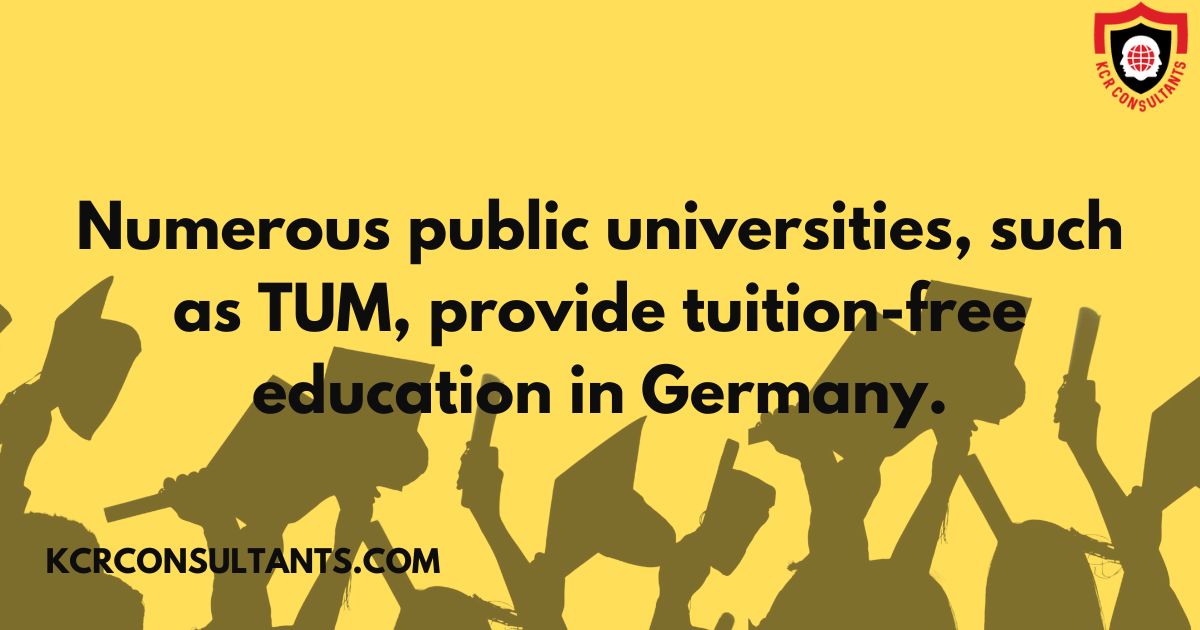 VISION OF TUM
As a leading entrepreneurial university, TUM is a site of global knowledge exchange and wants to shape the future with talent, excellence, and responsibility.
With a strong emphasis on interdisciplinary collaboration and innovation, TUM fosters an environment that encourages students and researchers to think outside the box and develop ground-breaking solutions.
By nurturing entrepreneurial spirit, TUM equips its graduates with the skills and mindset necessary to thrive in today's rapidly evolving world.
MISSION OF TUM
TUM continues to be a source of inspiration, encouragement, and growth for talents of all backgrounds, aiming to shape them into conscientious and open-minded individuals.
With a focus on scientific excellence and technological prowess, TUM equips these individuals with the tools to lead innovation for improving people, nature, and society. 
Moreover, TUM instils entrepreneurial courage and a deep understanding of social and political issues, fostering a lifelong commitment to learning and personal development.
THE FACULTIES AND DEPARTMENTS OF TUM
TUM has eight departments comprising bachelor's and master's programs.
Each program is designed to provide students with a comprehensive education and prepare them for successful careers in their respective fields.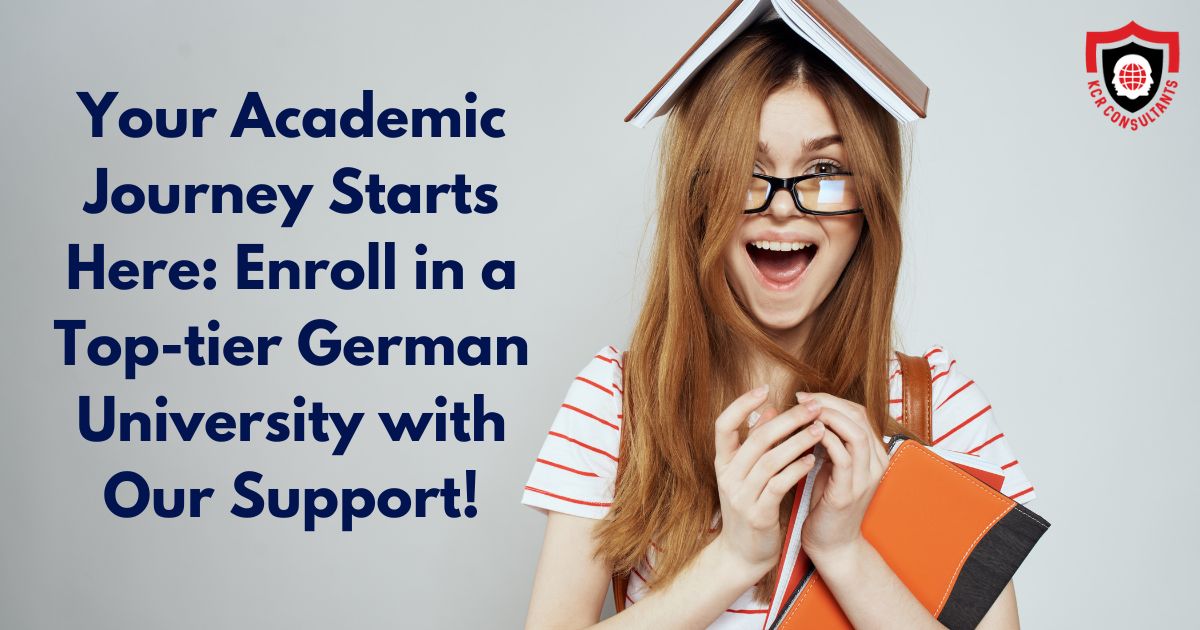 Lists of Faculties and Departments are listed below:
Faculty of Computation, Information and Technology (CIT)
Department of Mathematics
Department of Computer Engineering
Department of Computer Science
Department of Electrical Engineering
Faculty of Engineering and Design (ED)
Department of Aerospace & Geodesy
Department of Architecture
Department of Civil & Environmental Engineering
Department of Energy & Process Engineering
Department of Engineering Physics & Computation
Department of Materials Engineering
Department of Mechanical Engineering
Department of Mobility Systems Engineering
Faculty of Natural Sciences (NAT)
Department of Biosciences
Department of Chemistry
Department of Physics
Faculty of Life Sciences (LS)
Department of Molecular Life Sciences
Department of Life Science Systems
Department of Life Science Engineering
Faculty of Management (MGT)
Department of Economics & Policy
Department of Finance & Accounting
Department of Innovation and Entrepreneurship
Department of Marketing, Strategy & Leadership
Department of Operations & Technology
Faculty of Social Sciences and Technology (SOT)
Department of Educational Sciences
Department of Science, Technology and Society
Department of Governance
Faculty of Medicine
Department of General Medicine
Department of Anesthesiology
Department of Ophthalmology
Department of Biological Imaging
Department of Surgery
Department of Dermatology and Allergology
Department of Nutritional Medicine
Department of Gynecology
Department of Vascular and Endovascular Surgery
Department of History and Ethics of Medicine
Department of Otolaryngology
Department of Human Genetics
Department of Pediatric Medicine
Department of Clinical Chemistry Biochemistry
Department of Internal Medicine I – Cardiology
Department of Internal Medicine II – Gastroenterology
Department of Internal Medicine III – Hemato Oncology
Department of Medical Microbiology, Immunology and Hygiene
Department of Medical Statistics and Epidemiology
Department of Molecular Allergology
Department of Molecular Immunology
Department of Oral and Maxillofacial Surgery
Department of Neurosurgery
Department of Neurology
Department of Neuroscience
Department of Nuclear Medicine
Department of Experimental Oncology and Therapeutic Research
Department of Orthopaedics and Sports Orthopaedics
Department of General Pathology and Pathological Anatomy
Department of Preventive and Rehabilitative Sports Medicine
Department of Pharmacology and Toxicology
Department of Plastic Surgery and Hand Surgery
Department of Psychiatry and Psychotherapy
Department of Psychosomatic Medicine and Psychotherapy
Department of Diagnostic and Interventional Radiology
Department of Radiation Therapy and Radio Oncology
Department of Toxicology and Environmental Hygiene
Department of Trauma Surgery
Department of Urology
Department of Virology
Faculty of Sports and Health Science
Applied Software Engineering (with the Department of Informatics)
Applied Sport Sciences
Biomechanics in Sports
Chronobiology & Health
Conservative and Rehabilitative Orthopaedics
Didactics in Sport and Health
Educational Science in Sport and Health
Epidemiology
Exercise Biology
Exercise, nutrition and health
General Practice (with the School of Medicine)
Health Economics
Human Movement Science
Media and Communications
Neuromuscular Diagnostics
Neuropathology (with the School of Medicine)
Performance Analysis and Sports Informatics
Preventive Paediatrics
Preventive and Rehabilitative Sports Medicine (with the School of Medicine)
Psychosomatic medicine and psychotherapy (with the School of Medicine)
Social Paediatrics (with the School of Medicine)
Sociology of Diversity
Sport and Health Management
Sports Equipment and Sports Materials (with the Department of Mechanical Engineering)
Sport Psychology
Sports Orthopaedics (with the School of Medicine)
RESEARCH OPPORTUNITIES AT TUM
TUM offers various research opportunities for students. These opportunities include working with renowned faculty members on collaborating with industry partners and cutting-edge projects on real-world challenges.
Additionally, TUM provides funding and resources to support students in their research endeavours, ensuring they have the necessary tools to succeed.
Students will have the opportunity to get real-world knowledge and acquire valuable skills which will help them in their careers in the future.
Furthermore, by engaging in research at TUM, students can contribute to advancing knowledge in their respective fields, making a meaningful impact on society.
Some of the Research groups are listed below; each of the groups has several groups under them, Quantum Science and Technologies:
TUM has a research group called the Cluster of Excellence Munich Centre for Quantum Science and Technology (MCQST), which comprises over 60 research groups and aims to explore and build next-generation quantum devices.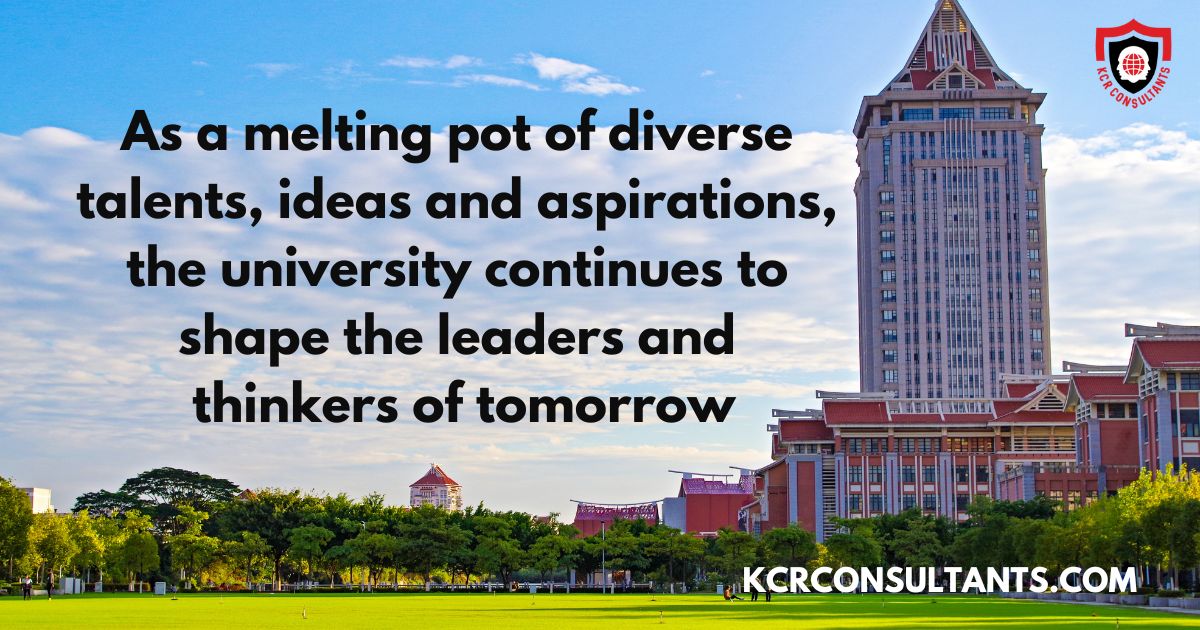 Neurology
The Munich Cluster for Systems Neurology (SyNergy) research groups are also part of TUM. They want to support integrative research into a wide range of neurological diseases to understand better how they work.
ORIGINS
TUM has research groups under ORIGINS that investigate the development of the Universe from the Big Bang to the emergence of life and the connection between planet formation & the formation of the first prebiotic molecules.
The group aims to show, among other things, that life results from a natural process, a logical conclusion of the universe's evolution.
E-Conversion
TUM has another research group called the cluster e-conversion, which aims to establish a cohesive paradigm bridging major energy conversion strategies, ranging from photovoltaics and (photo) electrocatalysis to batteries.
The group's core focus revolves around investigating the material interfaces that underpin these distinct functions.
CAMPUS FACILITIES AND RESOURCES AT TUM
Academic Buildings
TUM has multiple academic buildings housing various faculties and departments, including classrooms, lecture halls, laboratories, and faculty offices.
These academic buildings provide state-of-the-art facilities and resources to support students' learning and research activities.
They are equipped with modern technology and equipment to enhance the educational experience for students and faculty members.
Libraries
TUM is likely to have one or more libraries with extensive collections of books, research papers, journals, and digital resources.
These libraries often provide study spaces and access to computers.
Students at TUM can benefit from the vast resources available in these libraries, which are essential for conducting research and completing academic assignments.
TUM's libraries offer specialised services such as interlibrary loan systems and assistance from knowledgeable librarians to support students in their learning journey.
Student Centres
Student centres are hubs for student activities and services. They offer areas for socialising, event spaces, and support services like academic advising, career counselling, and student organisation offices.
These centres often have recreational facilities such as game rooms, fitness centres, and lounges where students can relax and unwind.
Student centres frequently host workshops, guest lectures, and cultural events to enrich the college experience for students.
Laboratories and Research Centres
TUM has state-of-the-art research facilities and specialised laboratories for various Fields of study. 
These facilities have the latest technology and equipment for cutting-edge research and experimentation.
TUM's commitment to providing students with hands-on learning opportunities ensures they can apply their knowledge practically to these facilities.
Sports Facilities
TUM has sports centres with gymnasiums, fitness equipment, indoor and outdoor sports courts and fields to promote students' physical well-being.
These sports centres also offer a variety of fitness classes and programs to cater to different interests and skill levels.
TUM organises intercollegiate sports competitions and tournaments, allowing students to engage in competitive sports and represent their institution.
Dining Halls and Cafeterias
TUM offers a campus that provides students and staff with various meal options.
The campus dining facilities are known for their high-quality ingredients and commitment to sustainability, promoting healthy and environmentally-friendly food choices.
Housing and Accommodation
TUM offers on-campus housing options, such as dormitories or student apartments, to accommodate students from different places.
These housing options provide students with a convenient and inclusive living environment, fostering community among the diverse student population.
Living on campus allows students to access campus resources and participate in various extracurricular activities quickly.
TUM also provides dormitory places with a bed, mattress, table, chair, cupboard, and wired Internet connection for international exchange students.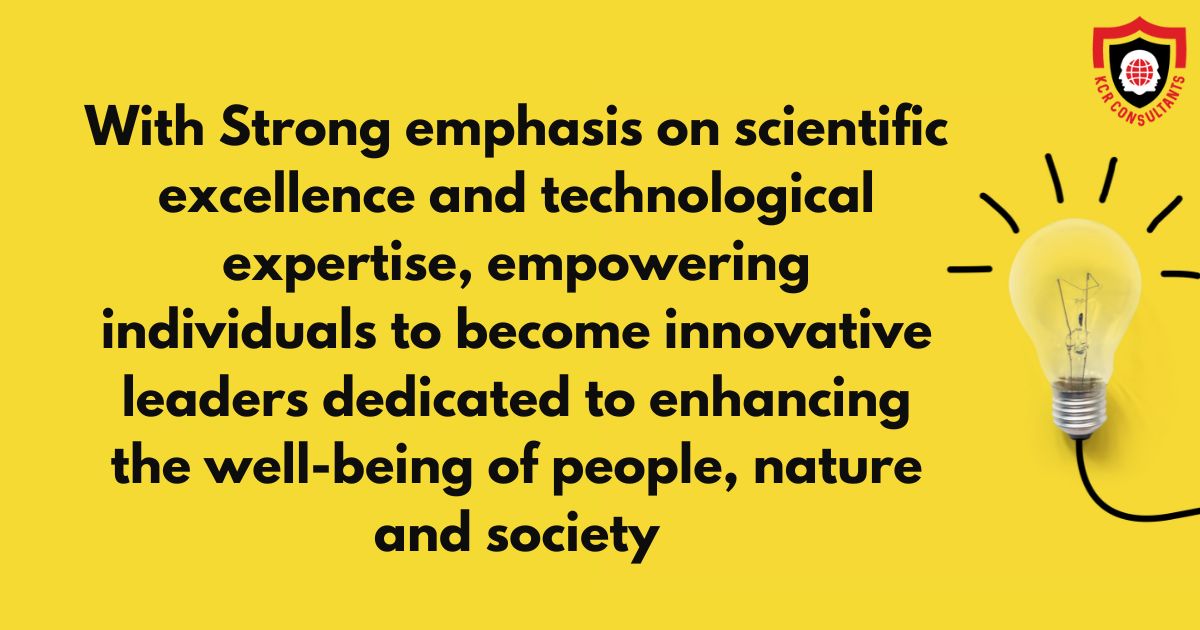 Health Services
TUM has health clinics or health centres on campus to provide essential medical services to students.
These clinics are staffed with licensed healthcare professionals who can diagnose, treat common illnesses and injuries, and offer preventive care services such as health screenings and vaccinations to promote overall well-being among students.
IT Services
TUM has comprehensive IT services, including computer labs, Wi-Fi access across campus, and technical support for students and staff. It ensures that students and staff have uninterrupted access to technology resources.
TUM regularly updates its software and hardware to provide the latest technological advancements for a seamless user experience.
Transportation
TUM offers shuttle services to help students move between different campus locations or provide information on public transportation options.
These shuttle services are available throughout the day, ensuring convenient transportation for students who have classes in different buildings.
TUM's shuttle services are equipped with Wi-Fi, allowing students to stay connected and productive during their commute.
Career Services
The TUM Career Service offers students, graduates, doctoral candidates, and alums life-long services in matters of career and employment.
They provide career-focused events, application training, and career counselling through phone, email, Zoom, etc.
These services aim to support students in developing their professional skills, exploring job opportunities, and navigating the ever-changing job market.
The TUM Career Service also collaborates with companies and organisations to connect students and graduates with potential employers, fostering valuable networking opportunities.
Art and Cultural Centers
TUM has spaces dedicated to arts, culture, and performances, such as theatres, galleries, and exhibition spaces.
These spaces provide a platform for students and artists to showcase their talents and creativity. They also serve as hubs for cultural events and performances, fostering a vibrant and diverse artistic community on campus.
INTERNATIONALISATION AND STUDENT EXCHANGE PROGRAM OF TUM
TUM allows incoming and outgoing exchange students to participate in internships. This will enable students to gain practical experience in a new cultural context and link experiences to the theories taught in the classroom.
TUM welcomes international students very much. Aspiring students have a wide range of courses to choose from as they desire.
In addition to its diverse course offerings, Tum provides various support services tailored specifically for international students.
These services include language assistance programs, cultural integration activities, and dedicated academic advisors who understand the unique needs of international students.
Around 180 courses are available at TUM for international students.
English-taught programs
Technical University of Munich (TUM) offers diverse English-taught engineering, natural sciences, social sciences, and management programs.
Renowned for academic excellence, these programs provide an international and interdisciplinary learning environment, fostering innovation and research. TUM's English-taught courses attract students from all over the world.
Student Mobility program
TUM's Student Mobility Program enables students to study abroad or participate in international exchanges with partner universities worldwide. This program enhances cultural exchange, fosters global perspectives and provides valuable learning experiences, enriching students' academic and personal growth.
Erasmus+ Program
TUM participates in the Erasmus+ program, promoting student and staff mobility across European universities.
Through Erasmus+, students can study abroad for a semester or undertake internships, fostering cross-cultural understanding and academic collaboration while gaining valuable international experiences.
International Partnership
TUM has a strong network of international partnerships with leading universities, research institutions, and industry partners worldwide.
These collaborations encompass student and faculty exchanges, joint research projects, and global initiatives facilitating a diverse and vibrant academic community that fosters innovation and knowledge exchange.
Support for incoming Exchange students
TUM offers comprehensive support to incoming exchange students, such as orientation programs, academic advising, and assistance with housing and administrative matters.
The university's International Office ensures a smooth transition and enriching experience, fostering a welcoming and inclusive environment for all students.

Language support
TUM provides language support to help students succeed in their academic endeavours.
Language courses and resources, such as German as a Foreign Language (DaF) programs, assist international students in improving language skills, fostering effective communication, and promoting integration into German-speaking environments.
International events and activities
TUM hosts many international events and activities like conferences, seminars, workshops, and cultural exchange programs.
These events create opportunities for networking, knowledge sharing, and cross-cultural interactions, enriching the academic and social experiences of the university's international community.
ADMISSION AND APPLICATION PROCESS AT TUM
Program Selection: Choose a degree program from the list of your desired ones. If you are an international student and don't know German, choose English-taught programs offered by TUM.
Eligibility Requirements: Check the specific admission requirements for the chosen program, as they may vary depending on the field of study.
Application Period: Submit your application during the designated application period. The application periods may vary for different programs and may be different for international and domestic applicants.
Online Application: International students can complete an application directly on the TUM online portal. You must prepare all the required documents, including academic transcripts, certificates, CVs, letters of motivation, and language proficiency test scores, ready to apply.
Application Fee: Pay an application fee only if required for your chosen program.
Review and Notification: After submitting your application, the admissions committee will review the application. Successful applicants will receive an admission letter, and the others will be notified accordingly.
Enrolment: After receiving an admission offer, follow the enrolment instructions provided by TUM. This may include paying the enrolment fee and providing additional documentation.
Visa and Residence Permit: International students, especially non-EU students, must apply for a visa and residence permit to study in Germany immediately after receiving admission documents.
TO SUMMARISE
The Technical University of Munich (TUM) is a prestigious institution in Munich, Germany, with multiple campuses. 
TUM offers various research opportunities for students, including working and collaborating with industry partners on real-world challenges.
The university also provides a wide range of courses for international students, including English-taught programs, student mobility programs, Erasmus+ Programs, international partnerships, support for incoming exchange students, language support, and international events.
TUM also provides language support and cultural integration activities to help students succeed academically.