A bachelor's degree education abroad is one of the student community's most popular topics of conversation. 
Indian students who want to study abroad don't often know that they can pursue a bachelor's degree in Germany for free. 
Are you in big 🤔 doubt?
German citizens and international students can both study in public universities in Germany for free. Many people do not have access to free education, even in their own countries. Other countries give free education, but usually only at a small number of universities or a few major universities. That is influenced by merit or the financial status of parents. 
If anyone is aware of studying in Germany but still has many doubts regarding requirements and eligibility, one of the main questions is, "how much percentage is required to study in Germany".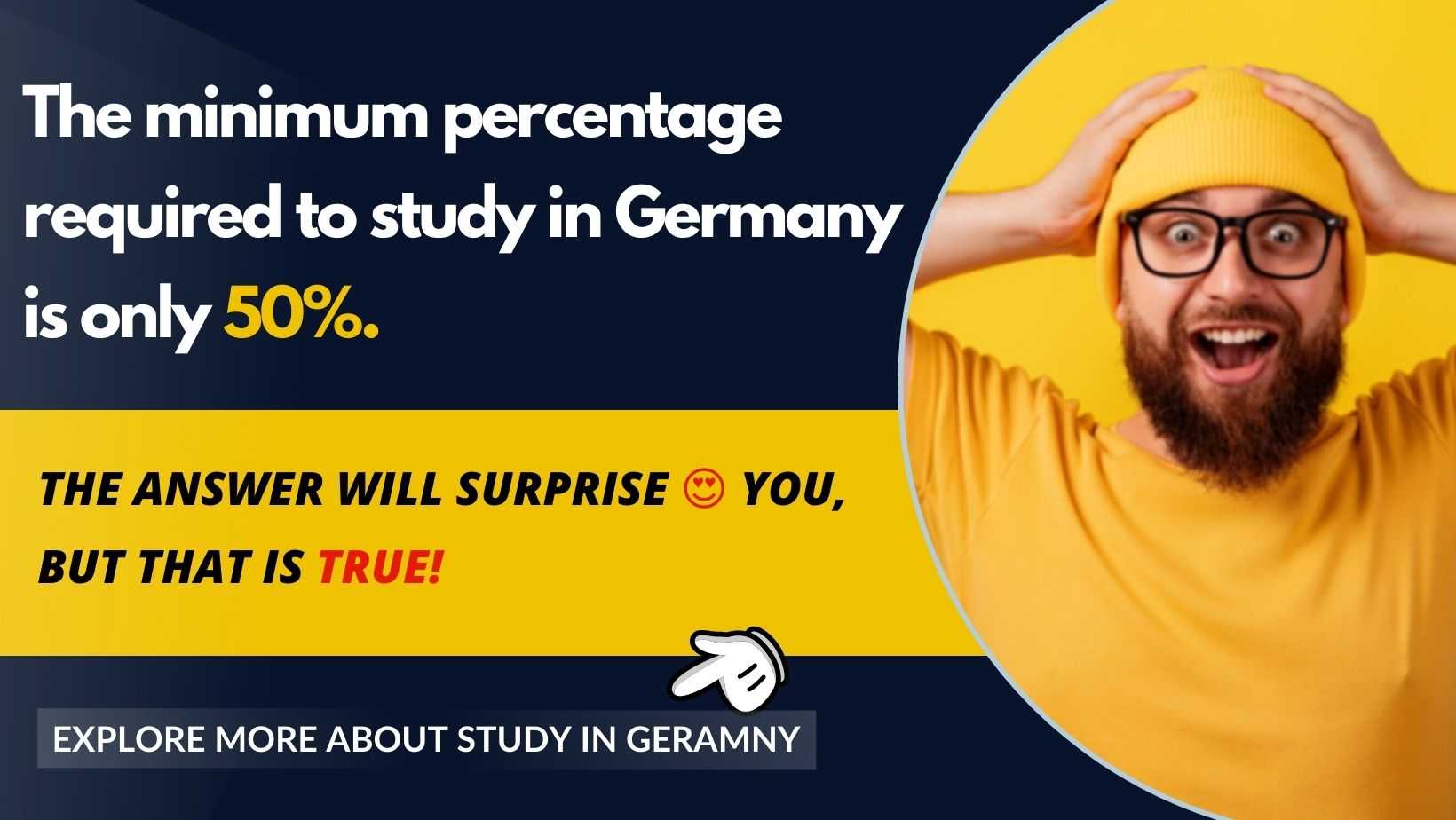 Apart from the minimum requirement, there are many other factors to know about studying in Germany. Kindly visit our study in Germany page for more about requirements and eligibility. 
You are eligible to apply if you have a 50% average in high school (12th Grade). This will apply to international students from worldwide. 
I hope you got your answer to how much percentage is required to study in Germany.😍
Other essential requirements to Study Bachelor's in Germany,
In Germany, you usually need a higher secondary school certificate with at least 50% of the required marks mentioned above, which you already know.
 Another current requirement is to get your qualifications assessed and an APS certificate. To apply for the assessment, in addition to your school certificates, you will 
Provide a pass certificate of JEE preliminary and the main.
Or, a Test As pass certificate – TestAs is an aptitude test for which you can apply online and sit the test at the chosen Goethe test centre. You may select the core subjects based on what you will study for your Bachelor's in Germany.
You should also know some of the other requirements, for which you can visit our requirements to study in Germany for Indian students page to better understand. 
The essential requirements to Study Master's in Germany,
Now you may have questions about how much percentage is required to study Master's in Germany; the answer is on your way, 
5.0 CGPA or 50% on a bachelor's degree.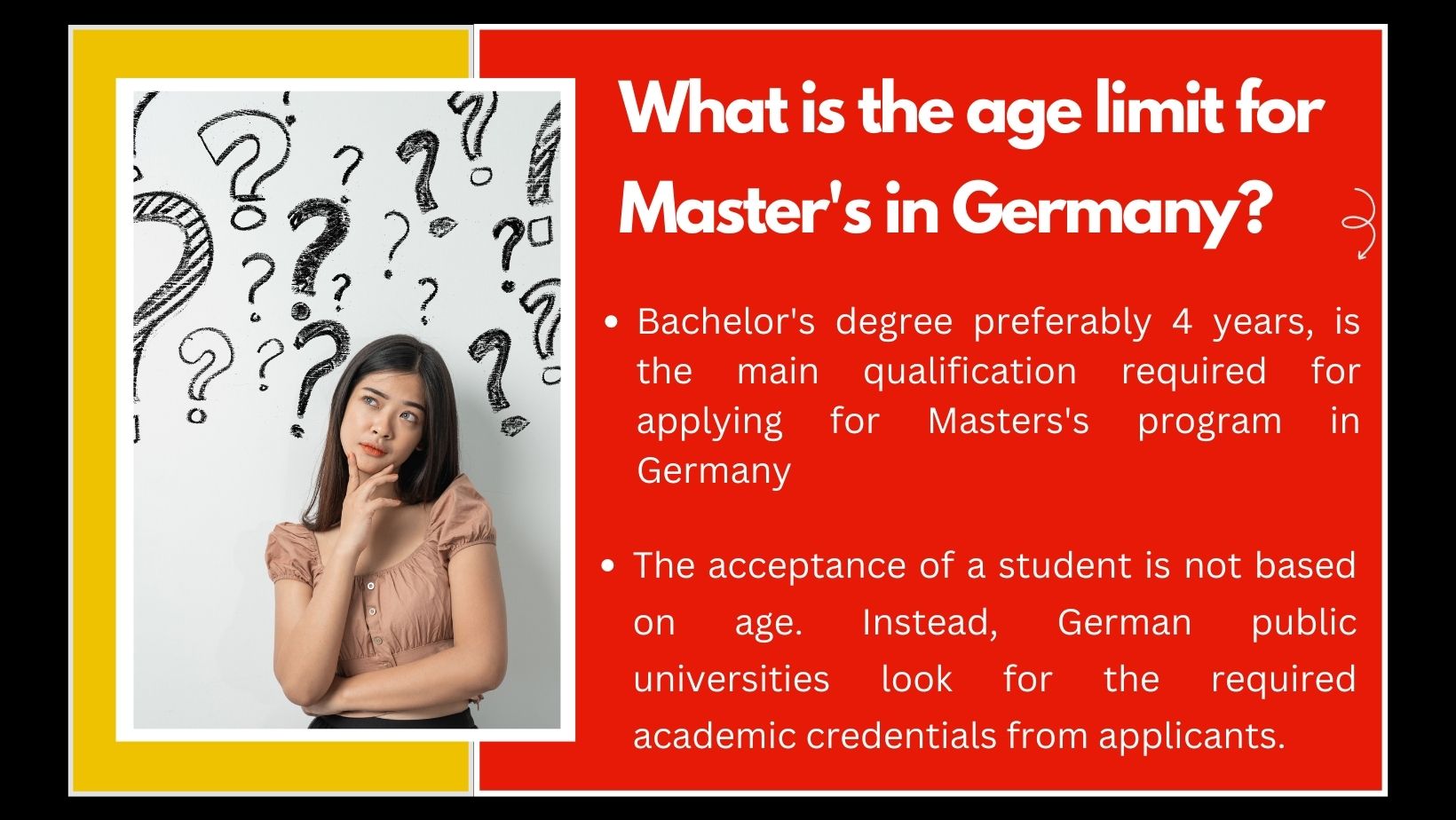 Many English-taught universities require IELTS test pass certificates with an overall score of 6.5 or above.
The German-taught courses may require B2/B1/A2 level German test certificates for the application process.
Some courses will require prior employment details in the related field.
A motivational letter or statement of purpose is needed to get into a Master's program at a German public university. 
The essential requirements to attend a Vocational program in Germany.
Last but not least, 😇: Many Indian school students are now considering vocational training (Ausbildung) in Germany.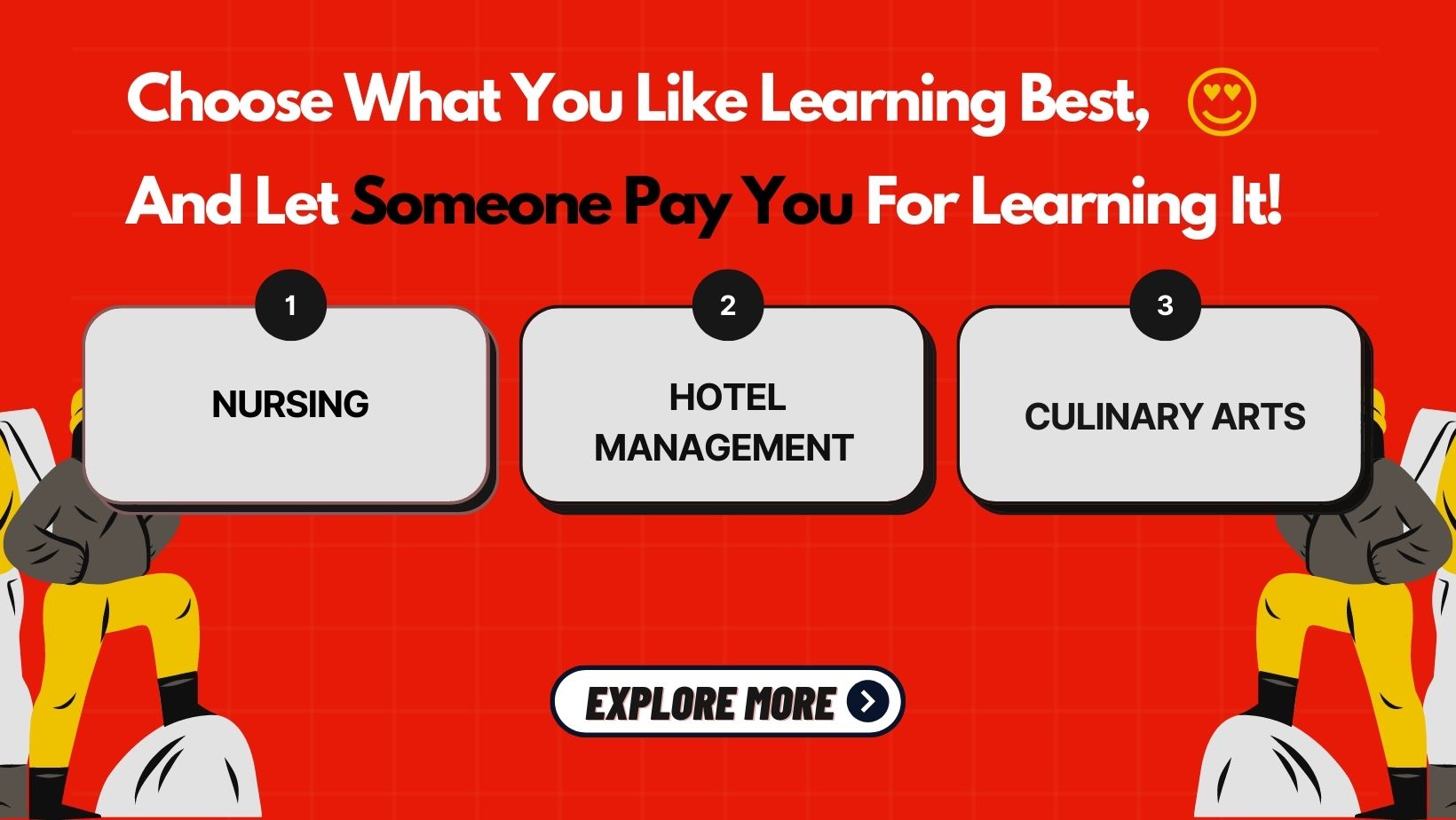 It is an apprenticeship training program. The training program includes time spent in the institution's classroom and working in the rear world/at the workplace of the participating employer. Work placements and classroom instruction will be provided simultaneously.
Interestingly, you will get a stipend of 650  to 1400 euros per month from the first year onwards. 👌
👉There are no tuition fees for this program.
Now we will explore some critical requirements for attending the Ausbildung program in Germany,
The minimum requirement for marks for the Ausbildung program is 50% of your 12th grade. You should have German language skills till the B2 level (you do not have to worry about how to proceed, we will help you to attend a German language course if you want).
Ausbildung is available in 350+ occupations in almost all industries and sectors.
But many employers and programme providers always look for new trainees interested in the below occupations.
Nursing

Hotel Management

Culinary Arts 
To know more about this vocational training program, visit our Ausbildung page to get the correct information. 
Conclusion
Most public universities in Germany offer free, high-quality education, and some of them only charge a nominal fee of; 1500.EUR per semester. Germany is the only country in the world that gives all its citizens this fantastic free study offer. 
We suggest those planning to move abroad for higher education think about Germany and start the process with experts like KCR CONSULTANTS. 
Please note that we have a physical presence in Tamil Nadu, Kerala, India, and Qatar to process your application quickly and accurately.