Ausbildung Pipeline Fitter in Germany
You should take up an apprenticeship program (Ausbildung) as a pipeline fitter if those pipes intrigue you! 
Did you know that even the Romans constructed their own water pipes to supply the drinking water for their thermal baths? 
Pipeline fitter training under Ausbildung in Germany
A three-year dual vocational Ausbildung training programme is required to become a pipeline fitter.
Throughout these three years, you learn everything you need for your future professional life.
As a pipeworker, you are responsible for installing pipe systems for district heating, gas, and oil.
You correctly excavate and secure construction pits on the job before you can lay these pipes.
At the vocational school, you will not only learn how to operate earthmoving equipment but also about various soil types and slopes.
You learn to dig pipe trenches under different conditions and how to secure them in line with accident prevention rules during your apprenticeship (Ausbildung) as a pipe fitter.
These pipe components are solid and secure while connecting the pipes underground.
You learn how to weld, solder, and glue during your apprenticeship to become a pipeline fitter. 
Did you know that you may also use ships to lay pipes? It can be up to 250 kilometres for cruise ships. 
Requirements for a pipeline fitter under Ausbildung in Germany
You should be interested in work and technology because a pipeline fitter requires a lot of manual dexterity.

You must love your job.

Diligence is also crucial.

You must implement leak tests precisely and adhere to safety and accident prevention standards.

You must adjust to changing working conditions.

You should be very flexible and adaptable as well. 
Career prospects for a pipeline fitter under Ausbildung in Germany
Offers are available in the fields of gas, water, and district heating supply as well as water, well, and mining.

You can receive training to work as a factory or foreman.

You can continue your education to become a technician specialised in structural engineering if you eventually want to take on a managerial or unique role.

 
Get in touch with KCR CONSULTANTS! They will help you with the vocational training in Germany. 
Let's pipe the world and make the world must be clean and sustainable!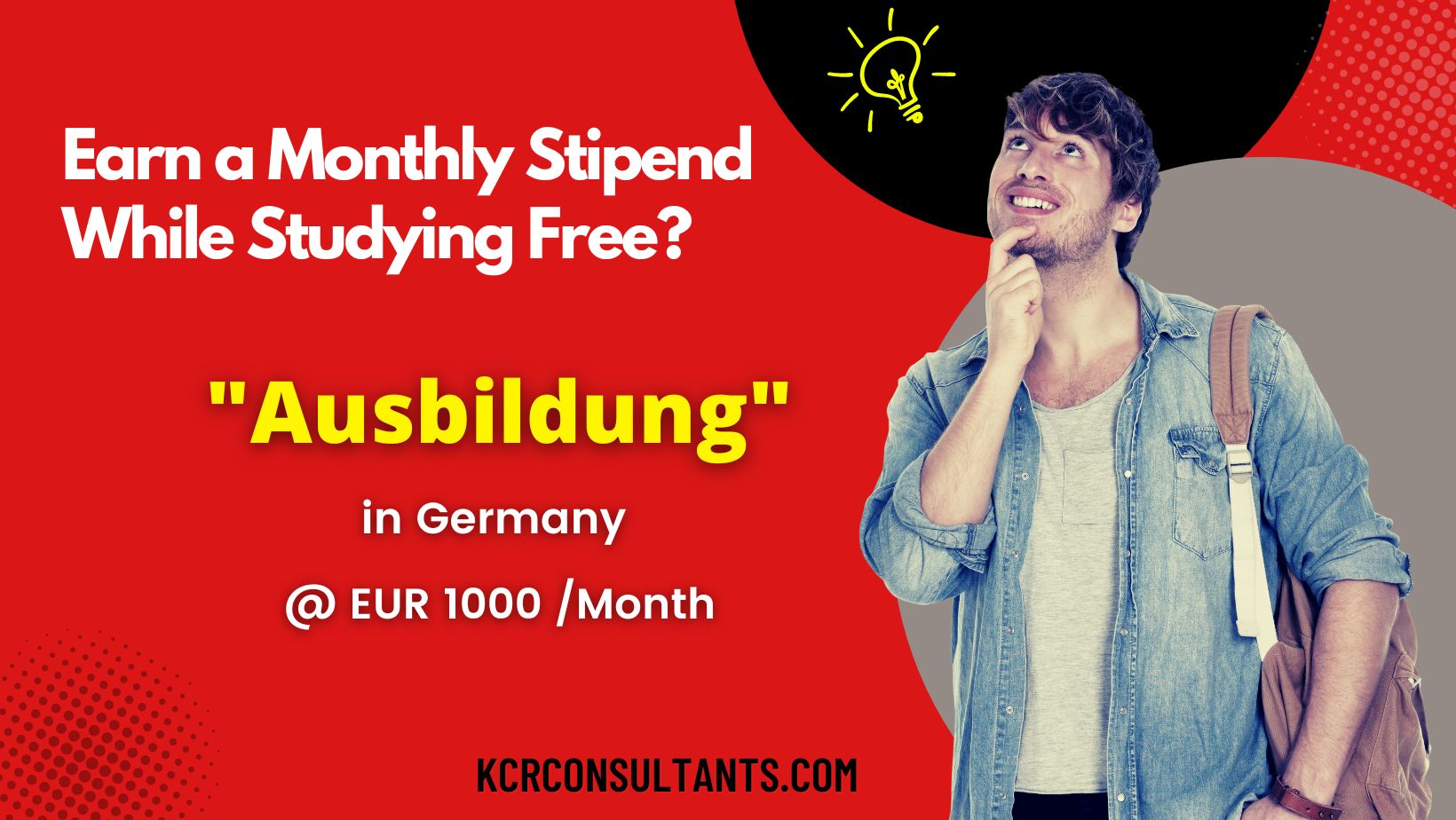 THE TRENDSETTING VOCATIONAL ROUTE TO GERMANY IS UNIQUE IN ITS NATURE AND SPIRIT.