Ausbildung Pharmacist in Germany
Are you the one who always reads the names behind the medicines and knows their composition?
Then, you must take an apprenticeship program (Ausbildung) as a pharmacist! 
Did you know that the term "aerosol" refers to a gas that contains minute particles of one or more substances, either solid or liquid? 
Role of a pharmacist under Ausbildung in Germany
One of your key responsibilities is to make medications.
The cures come in various forms, including solid, creamy, or liquid.
You design the ideal treatment for any issue with the aid of the proper tools and components.
You must make several critical considerations in advance before beginning your pharmacy Ausbildung training.
Before collecting the active ingredients, you must verify that the substances adhere to legally binding standards.
Before logging and analysing the production, you often inspect the measuring equipment under rigorous hygienic guidelines.
Incorporating components like sugar, oils, or fats will be one of your jobs as a pharmaceutical technician trainee (Ausbildung).
It acts as a flavour transporter or affects how quickly the body absorbs the active chemicals. 
Did you know GMP stands for Good Manufacturing Practice? It refers to standards for the environment and production methods used to produce pharmaceuticals and active components. 
You utilise an ointment kettle to prepare ointments.
To be regarded as a finished product, you must then repackage the final medications under regulations.
The expiration date, approval number, and product name should all be included on the packaging. 
Career prospects for a pharmacist under Ausbildung in Germany
You can obtain state certification as a technician with a chemical engineering specialisation in biochemistry.

Pharmacy-specific industrial supervisors are possible to become.

A bachelor's degree in pharmacy or pharmaceutical technology is an option. 
Speak with KCR CONSULTANTS now! They will explain about the vocational training in Germany.
Use your skills and develop new cures for incurable diseases!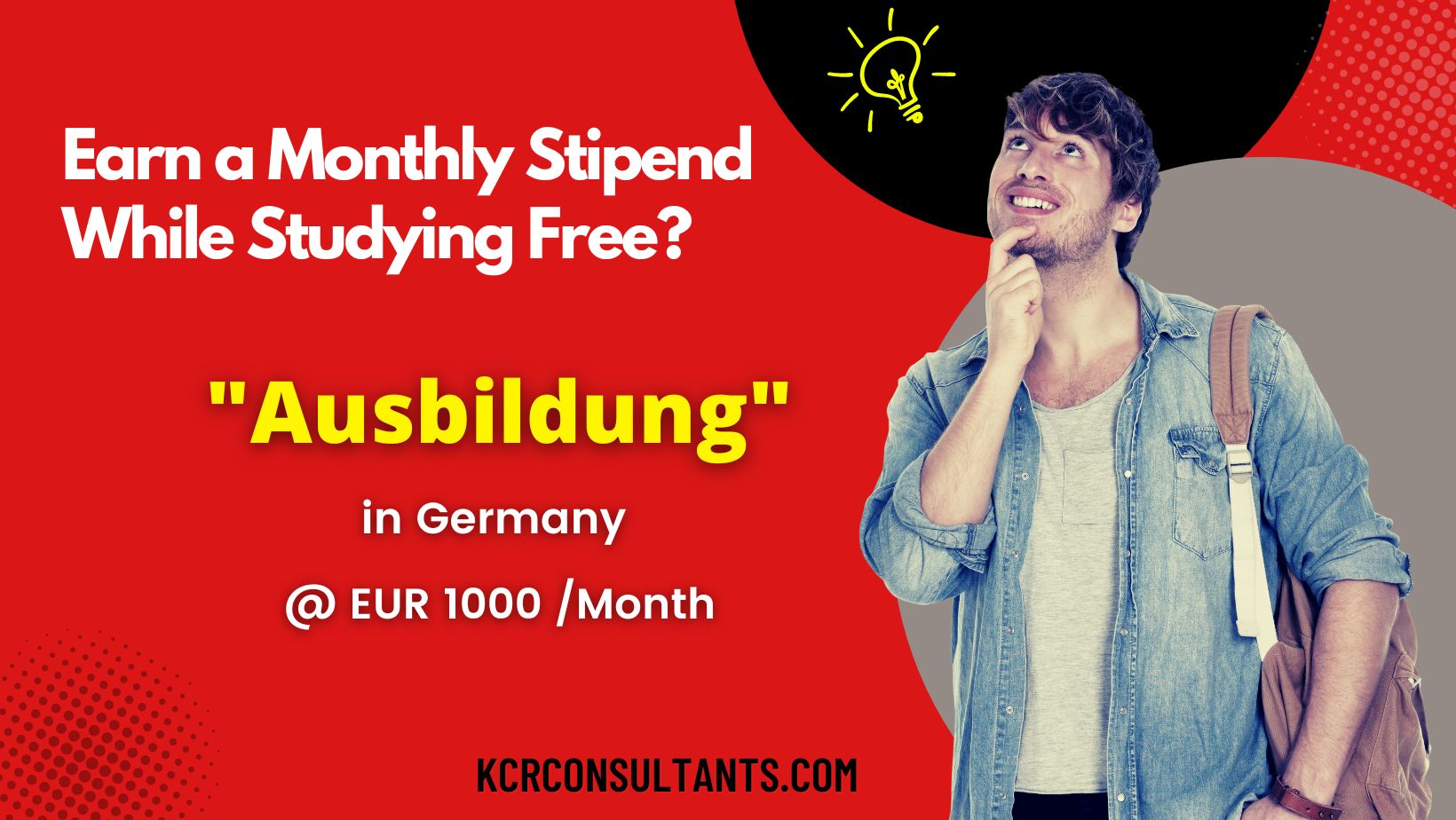 THE TRENDSETTING VOCATIONAL ROUTE TO GERMANY IS UNIQUE IN ITS NATURE AND SPIRIT.