Ausbildung Media Designer for Digital and Print in Germany
Are you creative and love getting involved in technology?
Choose an apprenticeship (Ausbildung) program for media designers for digital and print to give life to your dream!
Did you know there are currently more aspiring media designers than ever before? There were 3,300 apprentices in the country in 2007, but there are currently more than 10,000. 
Requirements for a media designer for digital and print under Ausbildung in Germany
You must maintain a reasonable level of focus because it can get stressful at times.

You work in groups and teams.

You should have strong math, German, and English skills.

You must have good communication skills, are communicative, and are open-minded. 
Media designer for digital and print training under Ausbildung in Germany
You operate in publishing houses, advertising and multimedia agencies, printers, communications divisions, and businesses specialising in printing and media science.
You choose between consulting and planning," "conceptual and visualisation," or "design and technology", and begin your dual Ausbildung training to become a digital and print media designer.
You alternate between working at the company and attending a vocational school for three years (Ausbildung).
You have regular working hours, but you should be ready to work late or even on the weekends to meet deadlines. 
Did you know that just five or six ad agencies dominate the $400 billion global advertising market? 
Career prospects for a media designer for digital and print under Ausbildung in Germany
After completing your digital and print media designer

Ausbildung

training, you can access various additional training opportunities.

You can continue to become a technician or media professional.

You can also finish a degree, such as one in "communication design," or pursue your master's degree. 
KCR CONSULTANTS will guide you about vocational training in Germany. 
Print millions of materials and see your posters everywhere!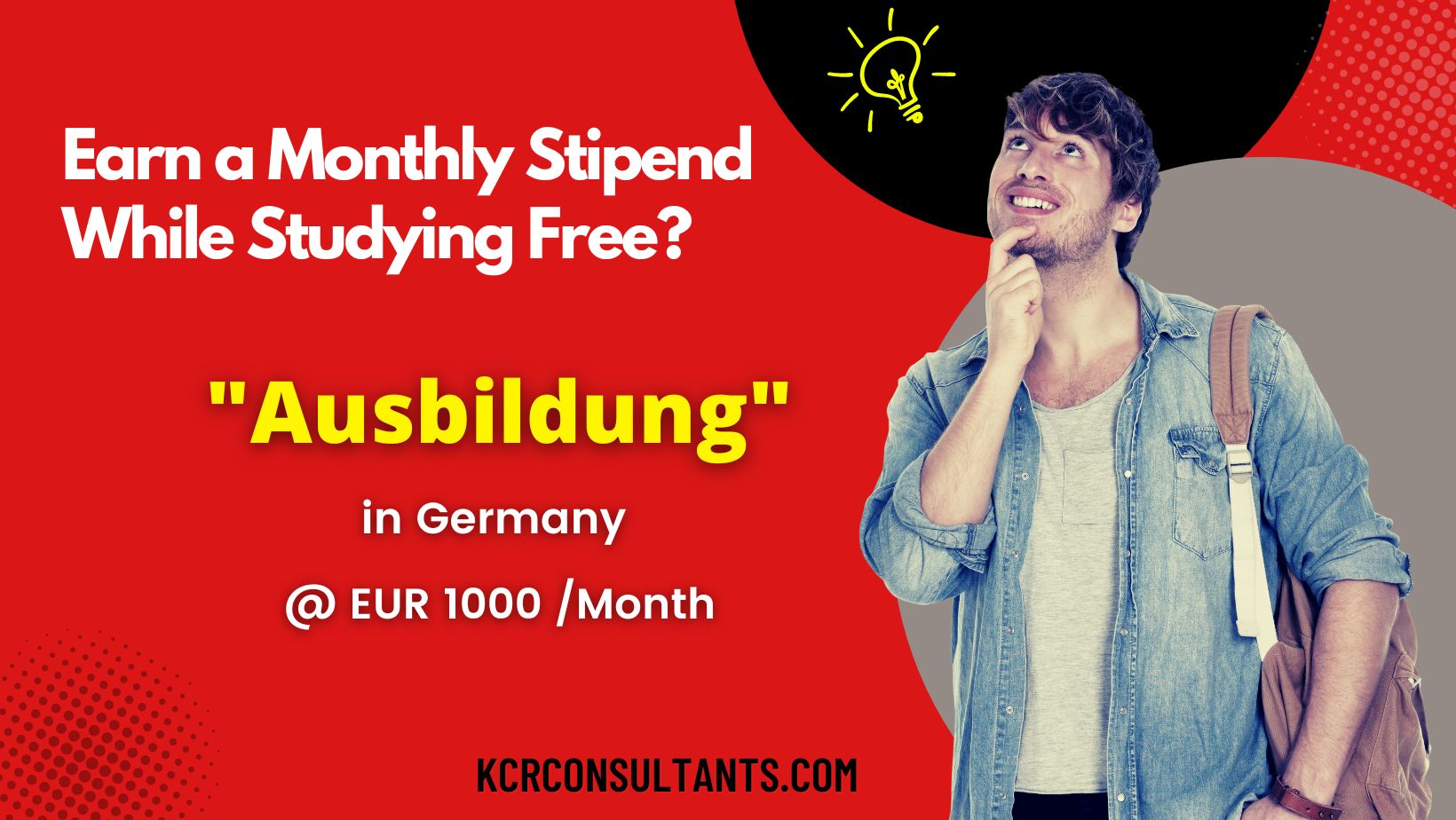 THE TRENDSETTING VOCATIONAL ROUTE TO GERMANY IS UNIQUE IN ITS NATURE AND SPIRIT.