Ausbildung Hydraulic Engineer in Germany
Were you excited when it comes to water and especially when hydraulics is mixed with it?
You should choose an apprenticeship program (Ausbildung) as a hydraulic engineer to make your dream come true! 
Did you know that German businesses generate one billion euros in annual revenue from inland waterway transport? 
Role of a hydraulic engineer under Ausbildung in Germany
The federal water and shipping administration or water associations of the federal states are where hydraulic engineers work.
Businesses specialising in hydraulic engineering also employ hydraulic engineers.
The task occasionally occurs in an administrative office if you need to prepare documentation or working papers.
You will eventually travel to various locations with waterways and carry out various chores. 
Hydraulic engineer training under Ausbildung in Germany
The dual Ausbildung training takes place in the workplace and at vocational schools.
The vocational school teaches theory in blocks for three to four weeks.
They place the Ausbildung trainees in adjacent boarding schools or houses if the units do not occur close to their current domicile.
The goal of Ausbildung training to become a hydraulic engineer is to work independently after the training term on challenges that emerge in the regular operation of waterways.
Throughout the Ausbildung training, you learn everything about coastline protection and how to build a dam and the right plant banks for the site and fairway depths. 
Did you know that Germany's waterway system spans over 7350 kilometres? 
Career prospects for a hydraulic engineer under Ausbildung in Germany
You can pursue a master's degree or additional training in many technical fields after completing your training as a hydraulic engineer.

You have the chance to earn a bachelor's degree, giving you the credentials needed to work for yourself or as a manager. 
Speak with KCR CONSULTANTS now! They will tell you about the apprenticeship program in Germany. 
Rule the waters as you manage them effortlessly!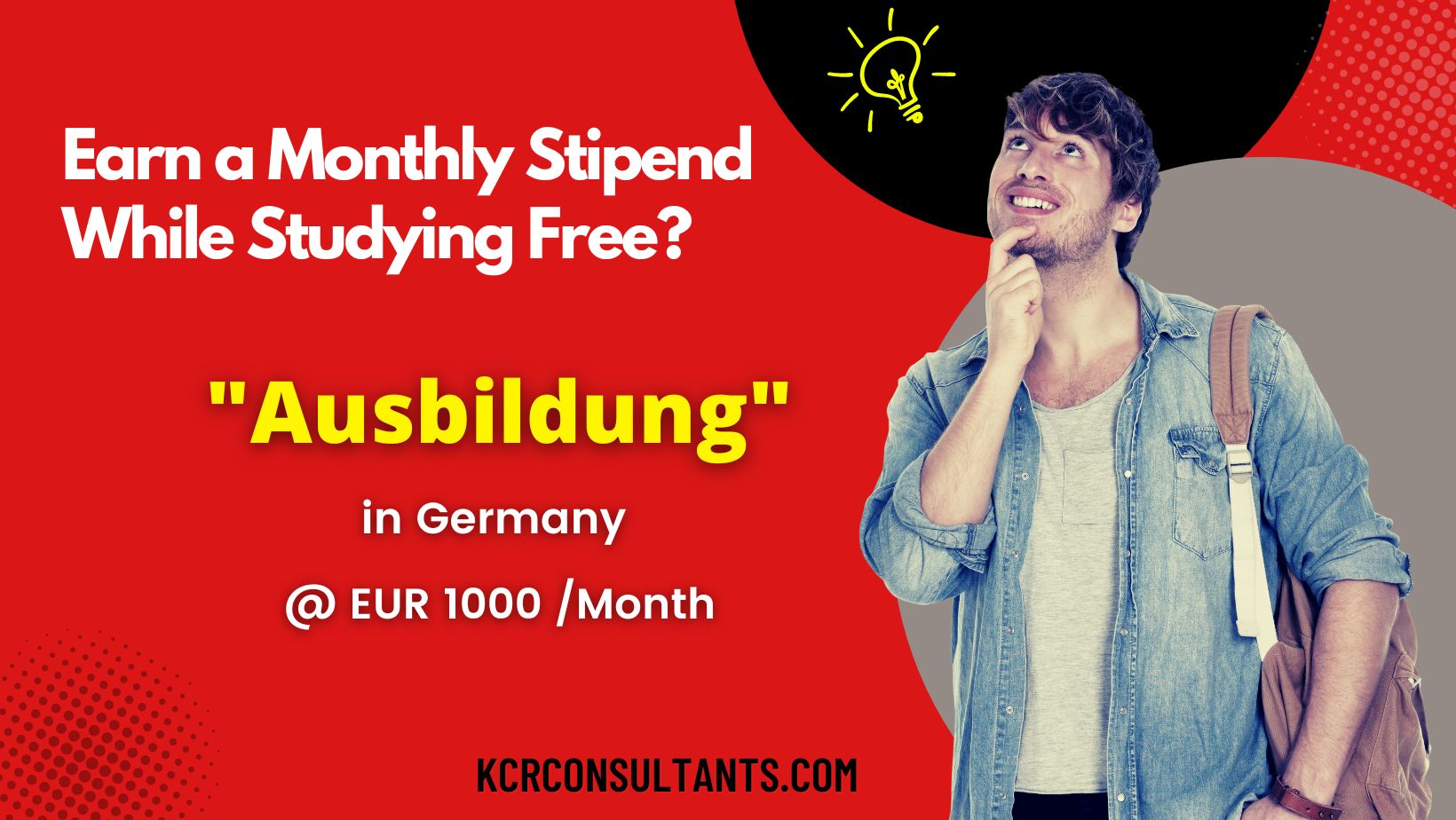 THE TRENDSETTING VOCATIONAL ROUTE TO GERMANY IS UNIQUE IN ITS NATURE AND SPIRIT.