The Skilled Immigration Act of Germany has marked its first anniversary, on the
1st March 2021! 
The idea behind it's launch was to meet the skilled labor gap the country is witnessing. 
A skilled workforce is crucial in building a strong nation driven by innovation and competitiveness. 
Because of economic changes, outpacing innovation worldwide, and an aging German population, the country faces a skilled workers' crisis. 
A 2019 report reveals that the problem is real and threatening to the country's economy.  
How is it beneficial to non-EU citizens in the world?
The act opened up doors for the non-EU skilled workers, making it easy to migrate to Germany and work as foreign nationals. Earlier, it was only open to EU citizens. 
So, if you're a non-EU skilled worker and looking for better opportunities abroad, Germany might be the best option. 
But it's better to learn a few things about the Skilled Immigration Act which has already helped more than 30,000 foreign nationals. 
If you have any doubts regarding work or education qualification to qualify under the Skilled Immigration Act, reach out to KCR Consultants for detailed information.
Our expert team members can help you with updated information on all these crucial requirements.
Read on to know more about the act and how you can leverage it.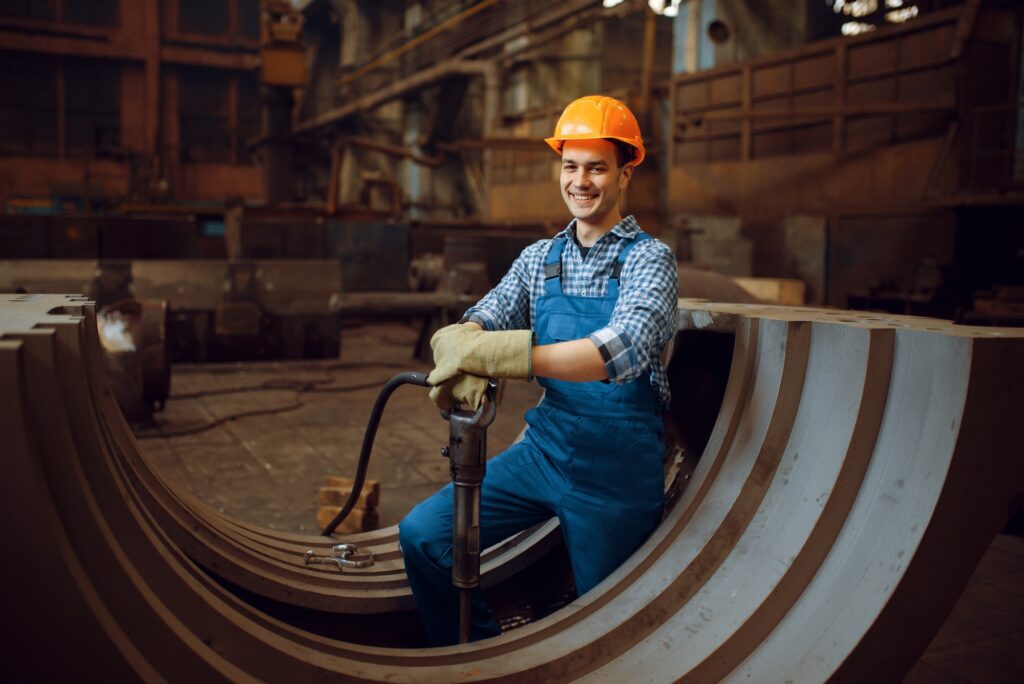 What is the Skilled Immigration Act?

The Skilled Immigration Act is known as Fachkräfte-Einwanderungsgesetz in German. It is a law that expands the framework that regulates non-EU workers in Germany. It impacts skilled workers and those who have undergone vocational training.
It came into force in March 2020 to ease immigration and employment for skilled foreign nationals.
The new law has modified many aspects to make it easier for non-EU workers to live and work in Germany.
There are three new major immigration options, along with a minor change in the existing job seeker visa have been introduced through this Act.
•  Direct Immigration under Skilled Category

The new law updates a skilled worker's definition, and it's the most critical change for non-EU workers. It has broadened the scope of employment for non-EU skilled workers in Germany. It has also changed the educational qualification requirements.
The new act extends the definition of a skilled worker, including people who have undergone vocational qualifications. Previously, a skilled worker from a third-world country was a university degree holder. So, the new act puts people with vocational education on the same foot as people with a university degree.
Skilled workers are eligible to practice an occupation with relevant qualifications. Those who have academic qualifications are eligible to work in other disciplines within the context of their capability.
If a qualified person receives a job offer from a registered German employer, he / she can apply for a work-and-residence permit visa specifically designed for skilled workers under the Skilled Immigration Act.
The applicant will be required to provide evidence for his communication skills that meets the level set by the employer.
• Access to the German Labor Market

The law makes it easier for non-EU workers to enter the German labor market. There are no priority checks done now by BA, the country's Federal Employment Agency. Through this new Act the old practice of priority checking is stopped forever. If you've got the qualifications and an employment contract, you are qualified to apply for a visa under the above new Act..
• Employment Opportunities


A skilled professional may apply for positions open in the German market according to their qualifications. It implies that employment in a related occupation is now a possibility. Corresponding to this change, if you're a degree holder, you can apply for jobs that do not call for a tertiary education degree. 
• Employment for Workers with Vocational Education


The new rule has removed the restriction of non-EU qualified professionals applying for occupations that experienced a skill shortage. Now with a vocational certificate (non-academic training), you can apply for relevant job openings irrespective of whether there is a shortage or not. But your vocational certificate must be recognized in Germany.
• Naturalization and Citizenship

The law reduces a year to attain a permanent settlement permit, for those who migrate under a skilled category, to four years. Previously, it was five years.
• Residence permit for Training and Skill Development

The new law also permits non-skilled persons but with minimum academic qualifications to come into Germany and undertake training. There are 300 occupations identified for this kind of apprenticeship training called Ausbildung in Germany. 
Ausbildung is a Government controlled programme that lasts for three years. A work placement is the most important part of Ausbildung in Germany.
The participants attend one or maximum two days of classroom teaching offered at the participating training institution and the remaining days of every week spent on a work placement.
Since Ausbildung in Germany is controlled by the German Government, the participants are entitled for a monthly stipend paid by the employer for the entire duration of three years of the programme. The participating employer should follow the minimum wages law while paying stipends to the apprentice.  
There are a couple of preconditions, though, the chief being a recognition procedure. 
It will check your eligibility and qualification, which must be at par with a German high school qualification. Higher secondary school examinations passed for students coming from third world countries.
• Changing resident status – Student to Work

The third and most important change benefitting Non-EU students, currently in Germany and new students who arrive hereafter, is that they will be able to switch their residence permits from student to work status, while they are still on a study programme. 
The Skilled Immigration Act allows to change the status but under certain preconditions. You should qualify to accept a job offer from an employer who finds your skills matching with the job requirements. 
Non- European students  can also opt to undergo vocational training in Germany rather than continuing ahead in their education if they wish to do so under the Skilled Immigration Act of Germany.
The successful completion of vocational training also leads to a permanent settlement permit in Germany, but after two years of working, which is the same as for those who graduate from the universities!
• Qualification Recognition

The relaxation in education requirements doesn't undermine the skill level. The new law doesn't allow low-qualified or unqualified workers to migrate under the Skilled category. 
Before accepting you for a particular job, or before issuing a job offer letter by an employer, you will be asked to apply for qualification checks to ensure you meet the standards set by the German immigration. 
This process is known as the recognition process.
The Information Technology (IT) domain is an exception to the recognition process. If the applicant is skilled in IT and has at least three years of work experience then qualification check is not required.
If you want to experience one of the best working cultures, you need to master the German language. Along with that, you should also have all the necessary documents to enroll in the workforce.
Fast-Track Procedure under Skilled Immigration, Germany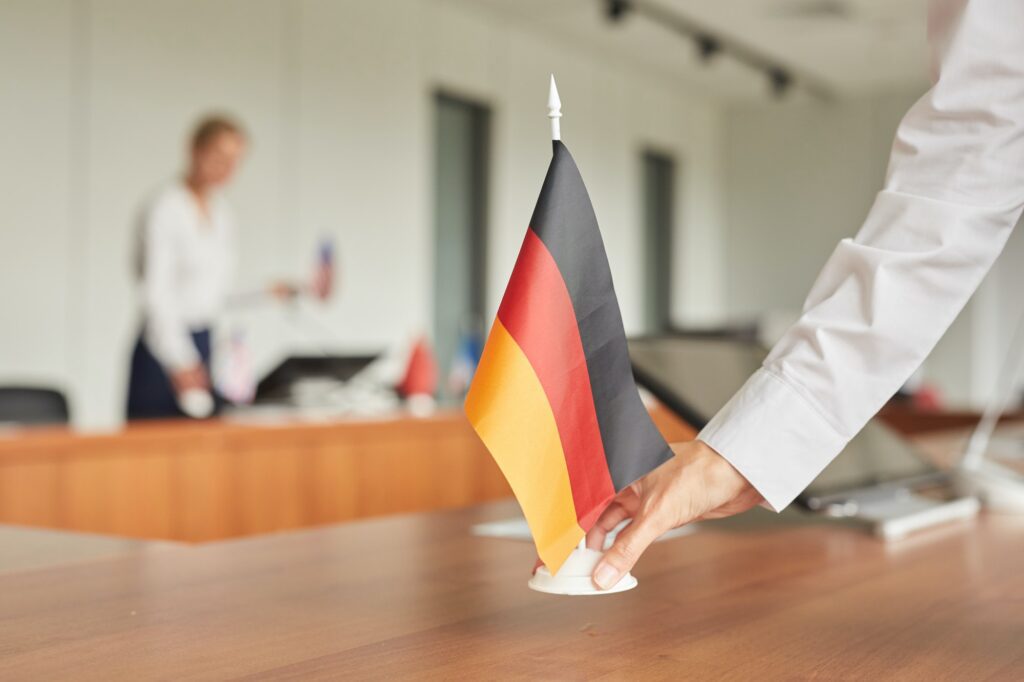 It empowers companies to fast-track the visa application if they find a suitable candidate. The fast-track procedure fee is €411 that the company must incur, along with the €75 visa fees.
The employers need to check with a foreign registration office in Germany to begin the process. It will shorten the time required to issue the visa, which can be as little as three to four weeks.
How does it affect the Job Seeker Visa under the skilled immigration Act of German immigration?

There is no change in the eligibility criteria to apply for a German job seeker's visa. You will still be required to provide the below mentioned;
Proof of sufficient financial resources
German language proficiency at level B1 or higher
Residence proof for at least six months in the current country of residence
The change, under the Skilled Immigration Act, is that the visa holder can work on a trial basis with a prospective company for 10 hours per week while in Germany. This way the company and the job seeker will get enough time to understand each other before getting into a final job contract.
The job seeker visa could be changed into a residence permit which allows you to work after obtaining a job offer and a contract.
You can hire an immigration consultant to review your application before submission. KCR consultants have first-hand experience of over three decades in immigration consulting and more. We offer career counseling services to help you relocate to Germany and other countries.
Conclusion

The Skilled Immigration Act is pushing Germany into a new era of innovation and disruption. It also opens up opportunities to non-EU citizens who do not have a university degree but are skilled and experienced. 
The application process is easy and straightforward. But as with all legal matters, you need to take utmost care of accuracy and compliance. The migration experts can simplify the process for you.
The act permits skilled workers to bring their family members with them. But they must be able to support and provide them with enough living space. The family members will not receive state benefits like subsistence aids.
Contact KCR consultants for more details, know, prepare and get ready to migrate to the country of new ideas and opportunities!