Study Nursing In Germany-2022 Update
Before discussing 'study nursing in Germany', we must know that nursing is the most demanded occupation in all developed countries and worldwide.  
Any other career in the shortage category of disciplines comes only after this noble profession which requires passion, dedication, a hardworking attitude, courage and a powerful mind. 
Like in the UK, Ireland, Canada, Australia, and New Zealand, Germany also has an acute shortage of qualified nurses. Therefore, they have an effective system to attract qualified nurses worldwide.
Germany finds it challenging to fulfil the shortage, and therefore Germany has opened up to attract foreign nationals who are qualified nurses in their respective countries.
Most importantly, Germany has made it easy and attractive for non-EU citizens who passed 12th-grade school education to study nursing in Germany through dual studies; BSc nursing or Ausbildung nursing.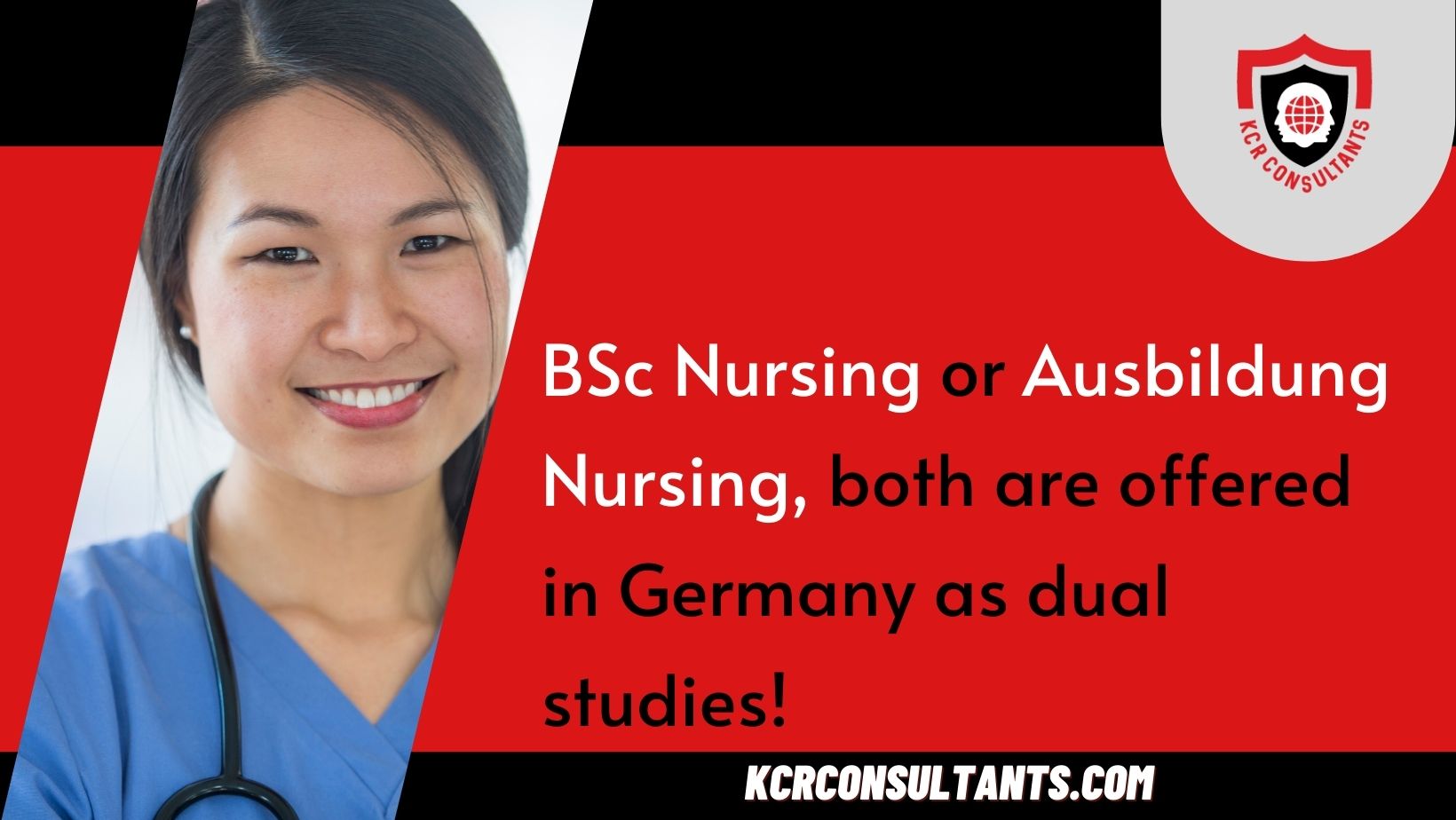 Study nursing in Germany as vocational training called Ausbildung
Studying nursing in Germany as vocational training is the lowest ever, cost-wise. 
A training institution offers classroom training for 30% of the three years programme and generally does not charge any tuition fees. 
Since the primary programme provider of this vocational nursing training programme is the employer/health care setting, they won't charge a tuition fee; instead, they will give a monthly stipend to the participants. 
The primary programme provider and the training institution simultaneously provide classroom teaching and on-the-job training; hence, the participants get a monthly stipend for the entire programme duration.
Studying nursing in Germany and the Ausbildung Nursing intakes
Ausbildung Nursing has two intakes to study nursing in Germany;
March and September.
One should be at their B1/B2 to qualify for this vocational nursing training offered by a healthcare setting and a training institution. That means those interested should learn the German language in their home country. 
The applicants should prove the level by providing an acceptable test; most programme providers prefer Goethe or Telc test passed certificates. 
What are the significant differences between studying nursing in Germany through BSc nursing and Ausbildung nursing?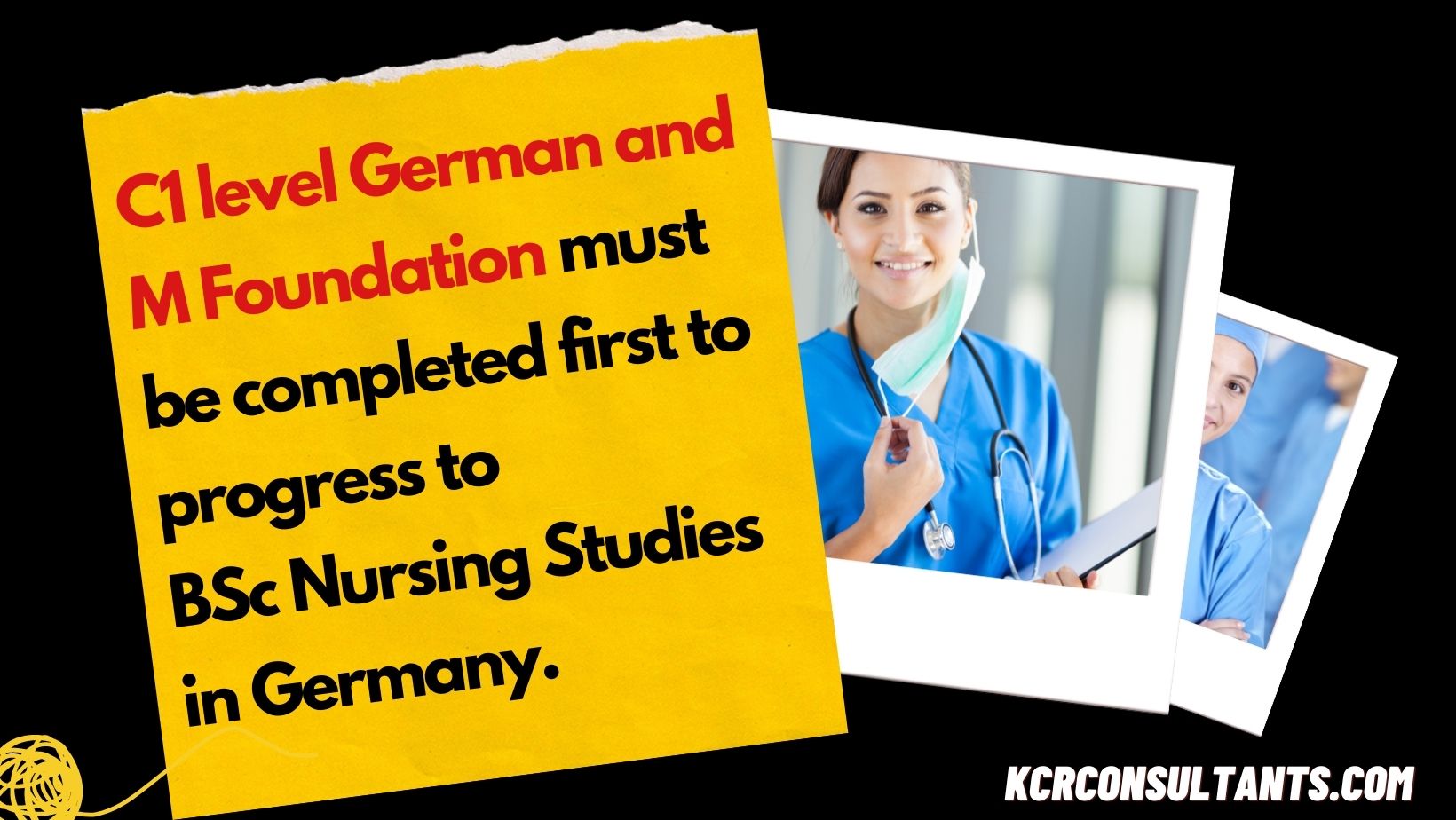 To study nursing in Germany through a BSc nursing programme, one should attend a Medical (M) Foundation course in Germany offered in the medium of instruction of German. This course is only offered in Germany. 
Therefore, one needs to learn the language first at an approved German language teaching institute, preferably in Germany.
After completing the M Foundation, one can progress to a BSc nursing degree programme.
While applying for a visa to study a BSc in nursing in Germany, you must have a blocked account with enough funds deposited for your cost of living in Germany.
Ausbildung nursing is a direct training programme without attending a foundation course.
The applicant should learn German at home and achieve the required B1/B2, attend an interview, receive a training contract, apply for a visa, arriving in Germany and start the training directly. 
No blocked account is required while applying for a visa unless an orientation or further German language learning is offered in Germany before starting the vocational training.