One can also apply to the German consulate for a student visa without a blocked account opened by them provided;
 A scholarship is available to cover the cost of living.
A Government agency sponsors the entire study programme.
Have a friend or relative in Germany who supports the student, especially for the living expenses through a sponsorship.
The German education institution provides accommodation and food allowance.
A blocked account is not mandatory, but how to manage the living expenses when there is no sponsorship or scholarship?
As mentioned in the 4th clause, if the studienkolleg or preparatory college takes the responsibility of providing furnished accommodation and food allowances, one can provide those documents to the consulate while applying for their visa.
In that case, the new student to the host country will be safe and secure, hassles free, and save time for their studies.
How is it possible for even one to apply for a visa without providing a blocked account opened by themselves? Is a blocked account not mandatory?
Logically, the deposit in a blocked account is to make sure that the international student has enough funds in their position to take care of themselves while in Germany. At least for the first year.
But when the institution where they study gives assurance for providing a furnished accommodation and food allowance, the criteria are met. Hence nothing wrong with saying that a blocked account is not mandatory to apply for a German student visa.
It is the same when we compare it with a scholarship or sponsorship, as even in that case, the living expenses, including accommodation and food, are covered at least for the first year.
How an institution will offer such facilities to their international students that turn it into a blocked account is not mandatory for a visa?
Naturally, the institution would charge the student accordingly; the accommodation cost, including food allowance money for one year, and the tuition fees.
Accredited education providers with high reputations are even allowed to open blocked accounts locally in Germany on behalf of their incoming new international students in advance.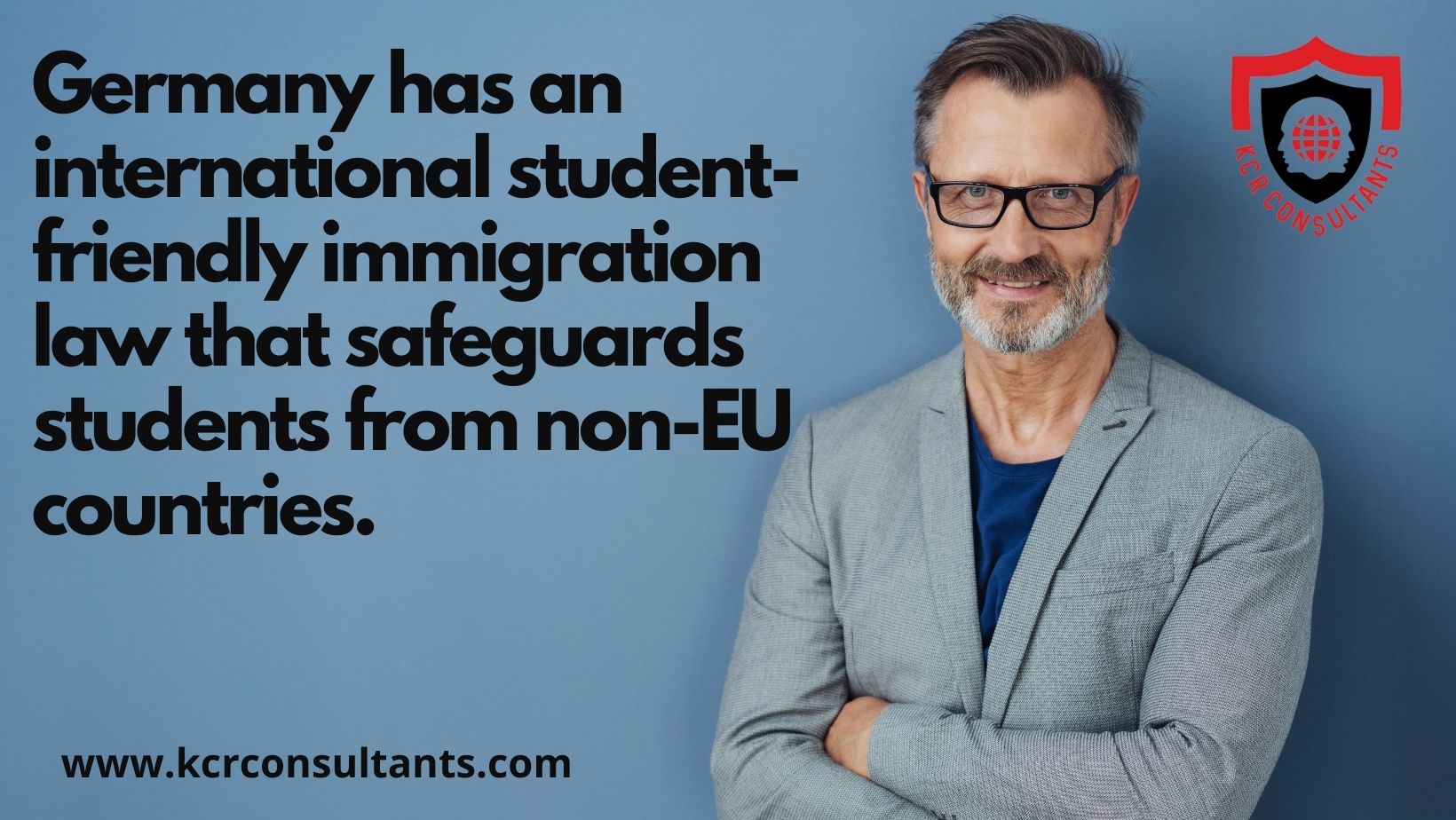 Germany has an international student-friendly immigration law that safeguards students from non-EU countries. Therefore a blocked account opened locally by an education provider on behalf of an international student is governed by a secured account contract; they cannot withdraw more than an agreed amount per month!
I hope it is clear now that a blocked account is not mandatory for a student if the requirement of meeting the cost of living is met and established.
Contact KCR CONSULTANTS for further details