Ausbildung Specialist in Leather Production and Tanning Industry in Germany
You love leather so much!
Choose an apprenticeship program (Ausbildung) as a leather production and tanning industry specialist!  
Leather production and tanning industry specialist training under Ausbildung in Germany
Businesses that use tanning procedures to create leather from raw materials can hire you if you work in the leather industry.
You go one step further when refining and processing the leather. 
Did you know one of the earliest materials utilised by humans was leather? 
Industrial businesses must collaborate closely with slaughterhouses since they provide raw materials or animal skin.
Now that the raw hides have been cleaned and preserved, the first stage of processing is ready for you.
You use the sizable machinery accessible in the water workshop.
Technical terminology like fleshing, dyeing, liming, or dressing describes the numerous work phases in manufacturing leather.
Throughout your Ausbildung training, you will learn what each one of them means.
You will discover the numerous sorts of leather that can be obtained through procedures like chromium tanning. 
Did you know that leather shouldn't be left in direct sunlight all the time?
The skins, which are now extremely slick, are brought close to the splitting device and given additional chemical tanning agents in an acid bath.
The finished product is then packaged and delivered to businesses that perform additional processing like saddlers or shoemakers, who use it to create leather goods like saddles or shoes.
You can prepare your product for a particular application using a variety of procedures, including soaking, tanning, combing, ironing, or smoothing.
Did you know Nappa leather is one of the most expensive and best-quality varieties of leather? 
Requirements for a specialist in leather production and tanning industry under Ausbildung in Germany
You need a strong secondary school diploma.

You should have strong math and chemistry knowledge. 

The tannery also calls for strength and stamina.

A neat and meticulous work style is crucial. 

You shouldn't be sensitive to this considering how noisy and smelly the factories are.
Career prospects for a specialist in leather production and tanning industry under Ausbildung in Germany
You can take the master's examination if you have completed your course and have one year of professional experience.

If you want to labour less physically but assume more responsibility in organisation and management, you can undergo more technical training.

You can pursue a bachelor's degree in polymer materials for tanning and leather production.  
You can speak to an expert in KCR CONSULTANTS who will tell you about the Ausbildung in Germany program.
Make perfect leather goods that will result in something exquisite after the final touches of your skills!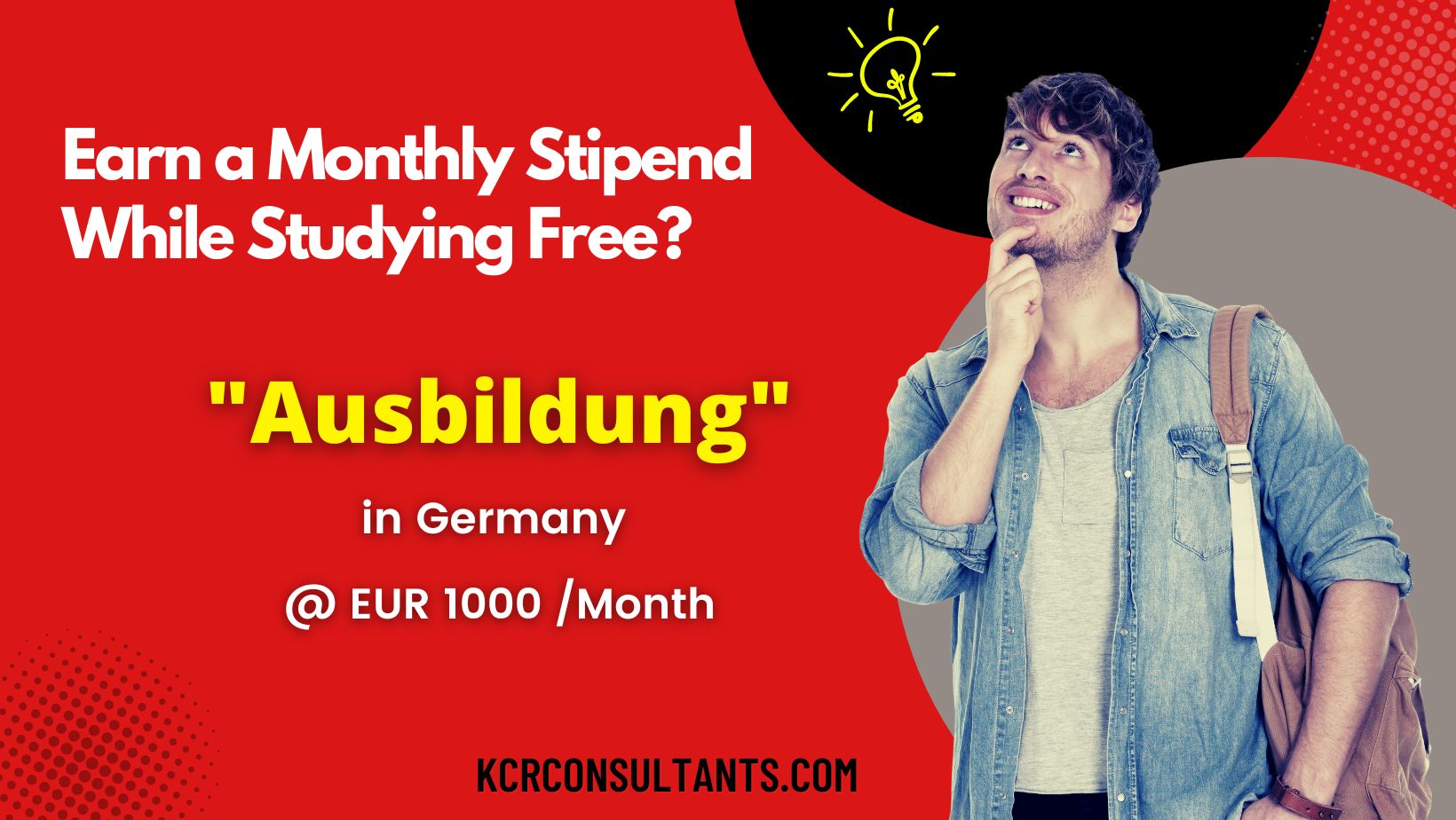 THE TRENDSETTING VOCATIONAL ROUTE TO GERMANY IS UNIQUE IN ITS NATURE AND SPIRIT.