Ausbildung Specialist for Restaurants and Event Catering in Germany
If you have a talent in culinary, an apprenticeship program (Ausbildung) as a specialist for restaurants and event catering is a great choice!
Role of a specialist in restaurants and event catering under Ausbildung in Germany
You expertly lay all tables correctly and descriptively.
You prepare the tables by polishing the glasses and cutlery, setting them out, and filling the salt and pepper shakers.
You welcome the visitors, verify their reservations, and provide them free seats.
You show the meal and drink menu to the visitors as soon as they are seated.
You advise customers on selecting food and drink by offering suggestions and educating them on ingredients and preparation techniques.
It's also crucial to provide precise information for vegetarians and allergy patients.
After the visitors have left, you empty and clean tables, organise dining areas and create daily records.
You plan the timetable, recommend menus, and estimate expenditures when a large gathering occurs. They make sure that everything goes without a hitch at the actual event.
Before you deliver food and drinks to the hotel room, you collect orders over the phone and set everything up on a tray or trolley. 
Did you know Berlin is home to one of the world's most expensive and most expensive restaurants in Germany?
Requirements for a specialist in restaurants and event catering under Ausbildung in Germany 
You should be fit for an organisation.

You excel at communication and enjoy working with others.

You treat your visitors with kindness, respect, and good manners.

You are always up for a quick chat.

Accuracy is crucial.

You should be able to perform precise tasks.
Restaurant and event catering specialist training under Ausbildung in Germany
They teach you at the vocational school how to guide customers in their choice, serve food and beverages, and respond to complaints.
In the first year of training, you perform kitchen work, serve the public and operate a magazine.
During the second year, you do sales and advice at the restaurant, marketing, economic assistance and merchandise control.
In the third year, you work at the front desk, as a marketing professional and in leadership positions in economics. 
Did you know that the German catering business employs over 400,000 people?
Career prospects for restaurant and event specialist under Ausbildung in Germany 
You will work largely in restaurants and bars, hotels or guesthouses, and restaurants like those in department shops.

Butcher shops that offer catering services are another location of use.

You can work in pensions, retail food services, and catering businesses.  
We request you to contact KCR CONSULTANTS, and they will guide you through the Ausbildung in Germany program. 
Show off your culinary skills and surprise your clients with your smoothness and class!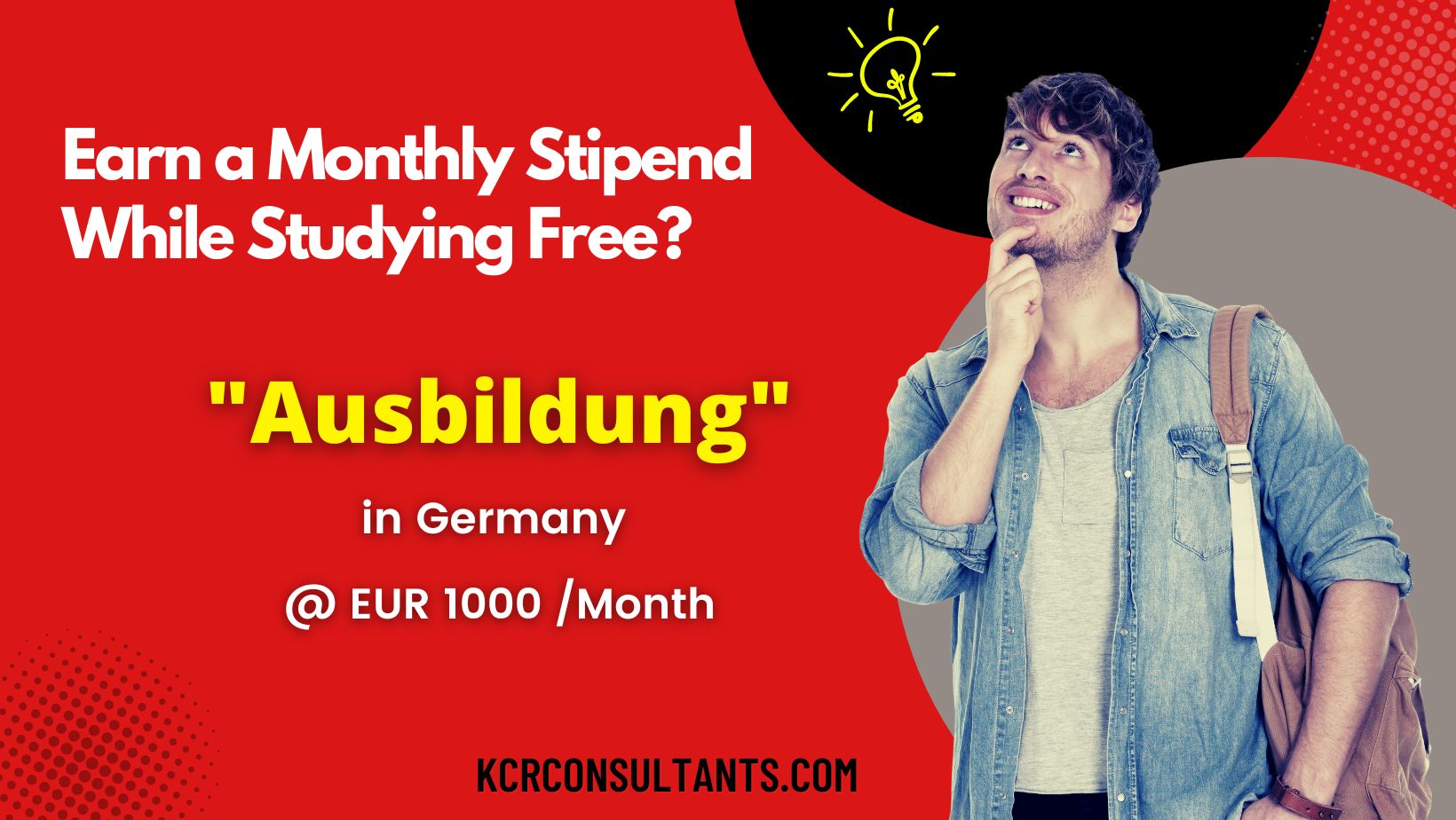 THE TRENDSETTING VOCATIONAL ROUTE TO GERMANY IS UNIQUE IN ITS NATURE AND SPIRIT.