Ausbildung Specialist for Agricultural Service in Germany
If agricultural blood is running through your veins, ‌take an apprenticeship program (Ausbildung) as a specialist for agricultural service!
Specialist for agricultural service training under Ausbildung in Germany
You learn the fundamentals you frequently require in agricultural work throughout your first year of Ausbildung training.
Naturally, the teachings taught in vocational school also cover the ways to protect one's person and property; after all, safety comes first!
You select three crops from the list of special crops during your training in plant production.
As a specialist in agricultural services, you will learn how to operate the necessary agricultural technology machines.
You will learn how to maintain machinery and clean tractors.
Transporting seeds, forage plants, equipment, and more is important.
You learn commercial, creative, communicative, and other material.
You learn at a vocational school (Ausbildung) how to design and present proposals in crop production in a way that appeals to your target clients.
Municipalities prefer to contract their agricultural work to outside firms, so you'll need to persuade them that you, the farmer, have the greatest deal to offer.
In the winter, when you can do less work on the field itself, these factors, together with the maintenance and upkeep of the machines, will be waiting for you.
You need to earn a living during the off-season, as you will have enough to accomplish off the field throughout the winter. 
Career prospects for a specialist in agricultural service under Ausbildung in Germany
If you pursue additional training to become an agricultural service master, you won't be able to whine about a lack of job either.

As an agricultural expert, you can encounter topics like work organisation in contractors, root crop marketing, or quality requirements in plant production.

The regional chamber of your federal state now provides such additional training.

You can then request greater pay as well as have better career opportunities.

To become a state-certified technician focused on agricultural technology, you can enrol in three years of part-time training at a technical college.

With further training, you can become a state-certified agricultural business economist.

Self-employment must be carefully considered and only used after gaining significant professional experience. 
Approach KCR CONSULTANTS to know more about the Ausbildung in Germany program.
Be proud of yourself for your service to agriculture, as you are the reason for filling the stomach of millions of people!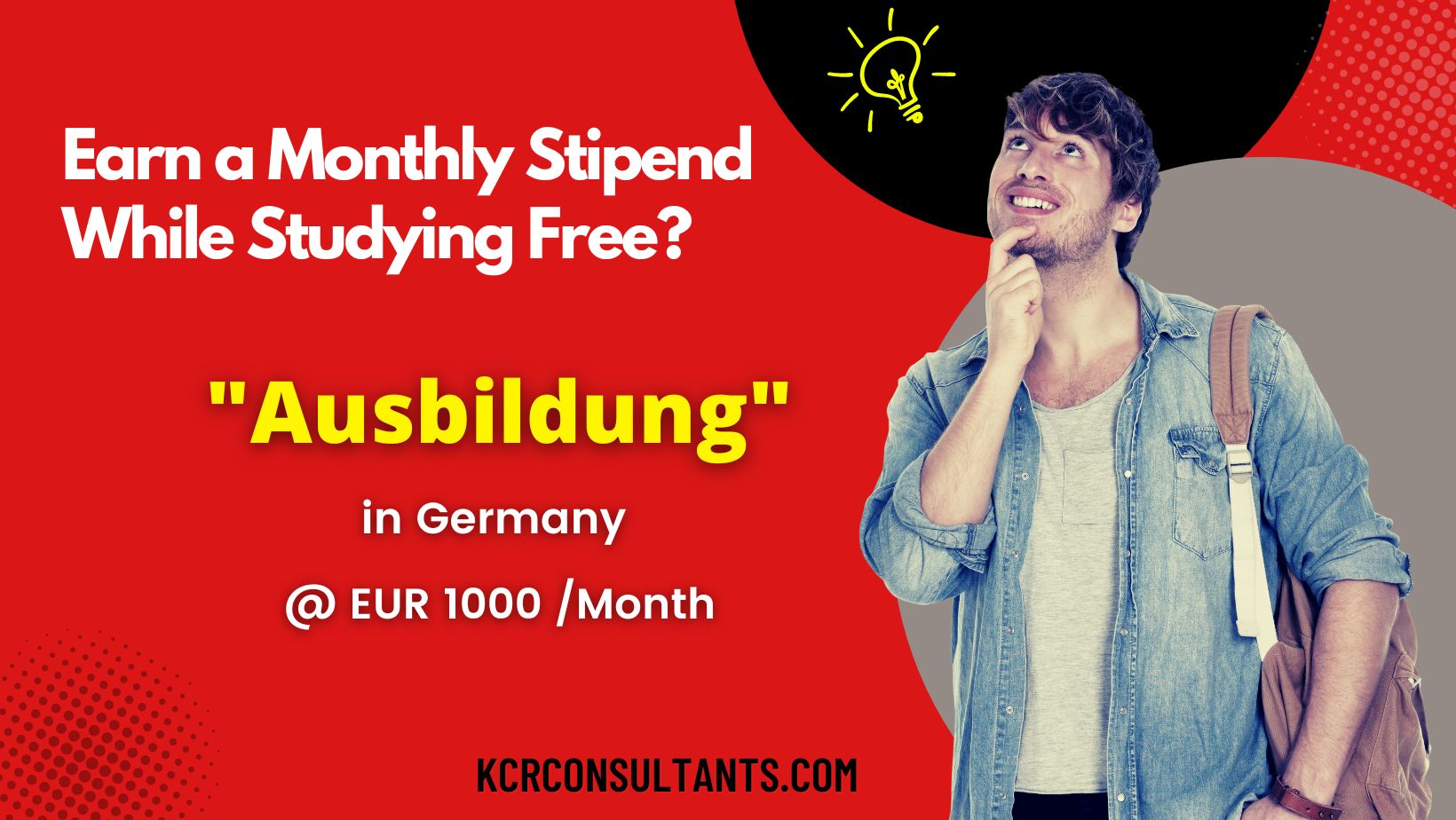 THE TRENDSETTING VOCATIONAL ROUTE TO GERMANY IS UNIQUE IN ITS NATURE AND SPIRIT.