Ausbildung Sales Consultant in Germany
If you feel your future is in the sales department, go for an apprenticeship program (Ausbildung) as a sales consultant!
Sales consultant training under Ausbildung in Germany
Software creation and consulting are among your responsibilities as an IT system clerk.
You also learn how to organise and carry out IT projects and assist and educate clients.
You can also bring the software applications to the person directly because you are also completing further training to become a sales consultant and are therefore developing true sales talent.
You can deepen areas like business informatics and business mathematics.
Your corporate organisation and management here make yourself appealing for a wide variety of responsibilities in the firm.
Did you know that when most people hear the word "salesman," they picture a vacuum cleaner salesman?
You must study what motivates customers to purchase software products in the first place if you want to use sales training to turn yourself into an ultimate sales genius.
Marketing is not disregarded in your additional training to become a sales consultant.
Every 10 to 12 weeks, theory classes and practical blocks take place at the workplace as part of the training process.
Normal vocational school lessons and part-time studies make up the theory lessons.
You will complete your training as a sales consultant after three years and then be certified as an IT system clerk. 
Did you know that a customer's decision to purchase your goods is frequently based on their first impression of you? Therefore, it's crucial to present your best self at all times, even when you're having a poor day. 
Requirements for a sales consultant under Ausbildung in Germany 
You enjoy working with people and are skilled at doing so.

You must be interested in business connections and the newest IT technologies.

You need exceptional tact and empathy.

You shouldn't be too shy.

You should have an advanced technical college admission qualification.

You should be good in German, English, and mathematics.
Did you know Daimler is the first car manufacturer to sell new cars online? 
Notify KCR CONSULTANTS, and they will advise you about the Ausbildung in Germany program.
Make people admire your excellent interpersonal skills and helpful attitude!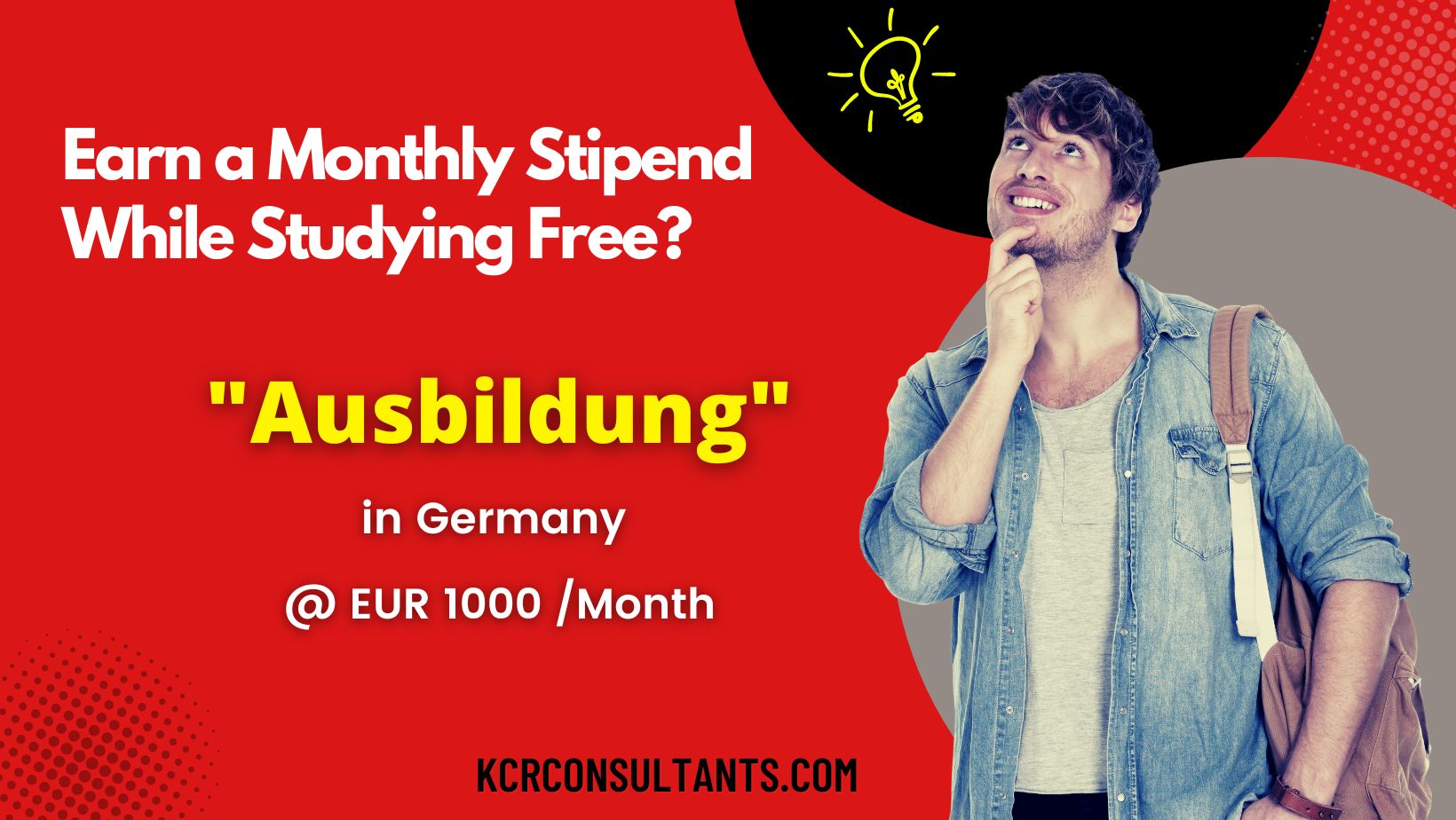 THE TRENDSETTING VOCATIONAL ROUTE TO GERMANY IS UNIQUE IN ITS NATURE AND SPIRIT.