Ausbildung Officer for Telecommunications and Electronic Reconnaissance in Germany
Do you want to be a secret agent?
Choose an apprenticeship program (Ausbildung) as an officer for telecommunications and electronic reconnaissance!
Did you know the BND owns a fleet of jets? 
Role of telecommunications and electronic reconnaissance officer under Ausbildung in Germany 
You gather and examine international data using up-to-date tools and techniques. You have the option of being deployed in electronic or telecommunications reconnaissance after Ausbildung training.
Capturing message content is the goal of telecommunications reconnaissance. You will use a search receiver and scanner that record and compile electromagnetic signals.
After being reviewed, the signals offer crucial hints. They make significant diplomatic, political, and military decisions using their knowledge.
You analyse radio waves devoid of message content. You generate signals by locating technologies like radar stations. 
Telecommunications and electronic reconnaissance training under Ausbildung in Germany 
You inform the German government of all significant and current events taking place throughout the world in your capacity as a communication and electronic intelligence officer.
You must finish the Ausbildung training before travelling there, which lasts for two years at administrative schools.
You have practical training, workdays, responsibilities, and planning in telecommunications and electronic reconnaissance.
The practical Ausbildung training takes 14 months, and a final course and administration come before you can take the career examination.
You must know German, arithmetic, physics, and English. You must be proficient in German as you must write protocols and reports.
You must exercise caution and use electronic systems and devices correctly. 
Did you know that the screening procedure you must go through includes a psychological aptitude test?
Career prospects for telecommunication and electronic reconnaissance under Ausbildung in Germany 
You can operate radio direction finding and locating devices, work with transmitters, respond to all inquiries regarding digital technology, work with high-frequency technology, use the machines while they're waiting, conduct repairs, and install hardware. 
Contact KCR CONSULTANTS, who will teach you about the Ausbildung in Germany program. 
Decode complex information and provide invaluable information to the world!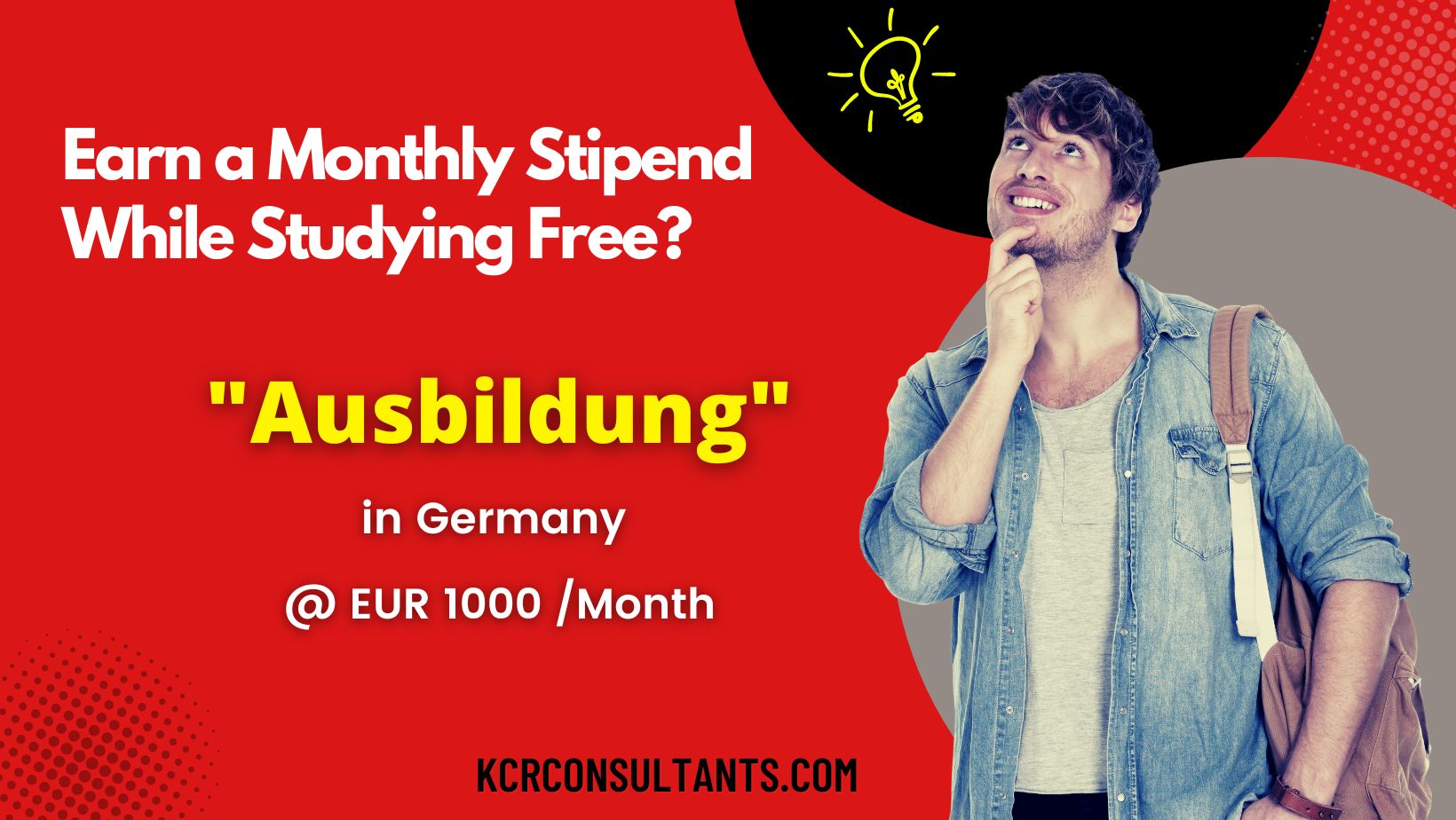 THE TRENDSETTING VOCATIONAL ROUTE TO GERMANY IS UNIQUE IN ITS NATURE AND SPIRIT.