Are you a registered nurse in India?
Have you completed a degree or a diploma in nursing in India?
Do you have a minimum of 6 months of experience after getting your nursing license in India?
Do you want to become a registered nurse in Germany?
You did an excellent job if all the answers to the above questions were positive.
This is where you belong. Happy to have you on board!
KCR CONSULTANTS will take it from here and help you fulfil your goals and reach your destiny.
The first step is to contact KCR CONSULTANTS.
WAYS TO CONTACT KCR CONSULTANTS
You can schedule a meeting by reaching out on the phone or WhatsApp.
You can schedule an appointment through online social media by Zoom, Google Meets, or Microsoft Teams.
You can come directly to the KCR CONSULTANTS office and talk with the counselors if you live nearby.
The next step is that you should have all the necessary documents to reach out to your sponsoring employer.
NECESSARY DOCUMENTS TO BRING WITH YOU
Certificate of your Nursing Degree / Diploma
10th and 12th-grade school certificates
The assessment process at the German state nursing council/board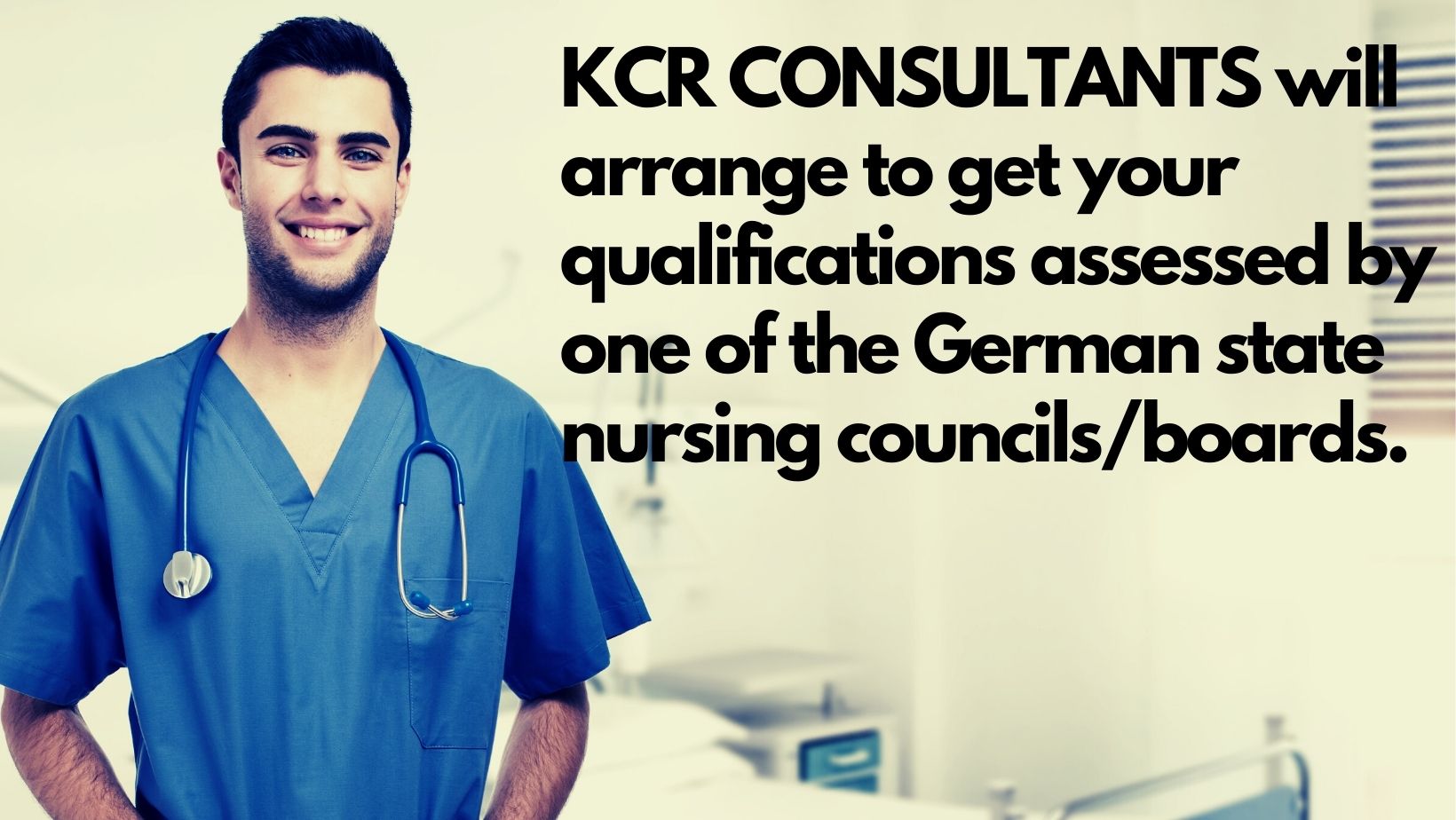 KCR CONSULTANTS will arrange to get your qualifications assessed by one of the German state nursing councils/boards. 
The nursing council in Germany will take all your documents and cross-check them with their criteria and see if you are eligible for a license to work as a registered nurse in Germany.
The board will send you a decision letter once the checking is complete. That letter will determine your next step. 
If you fulfil all the criteria by the nursing board of Germany, they will give you a license to practice nursing (in other words, you will become a registered nurse in Germany!) 
If you did not fulfill the criteria, you need to enrol for adaptation training under your financing employer for six months. Don't worry about it, as once you attend and pass the employer's interview, they will issue an adaptation training contract.
German language requirement for attending an adaptation training programme
While the nursing council in Germany is processing your documents, you need to start attending and learning the German language.
It is necessary to complete the B1 level of the German language. The hospital under whom you will undergo your adaptation training program will fund you to attend a B2 level German language course as a minimum of B2 level skill is required to communicate effectively at the workplace in Germany.
What is adaptation training in Germany?
Adaptation training is given to the nurses who do not meet the criteria set by the board of nursing in Germany. They have to undergo training under registered or authorised supervisors for at least six months. 
According to the German nursing council's decision or findings, the training will focus on the areas (both practical and theoretical) where you lack knowledge.
A possibility is that they can extend your training to more than six months. It depends on your output level and efficiency.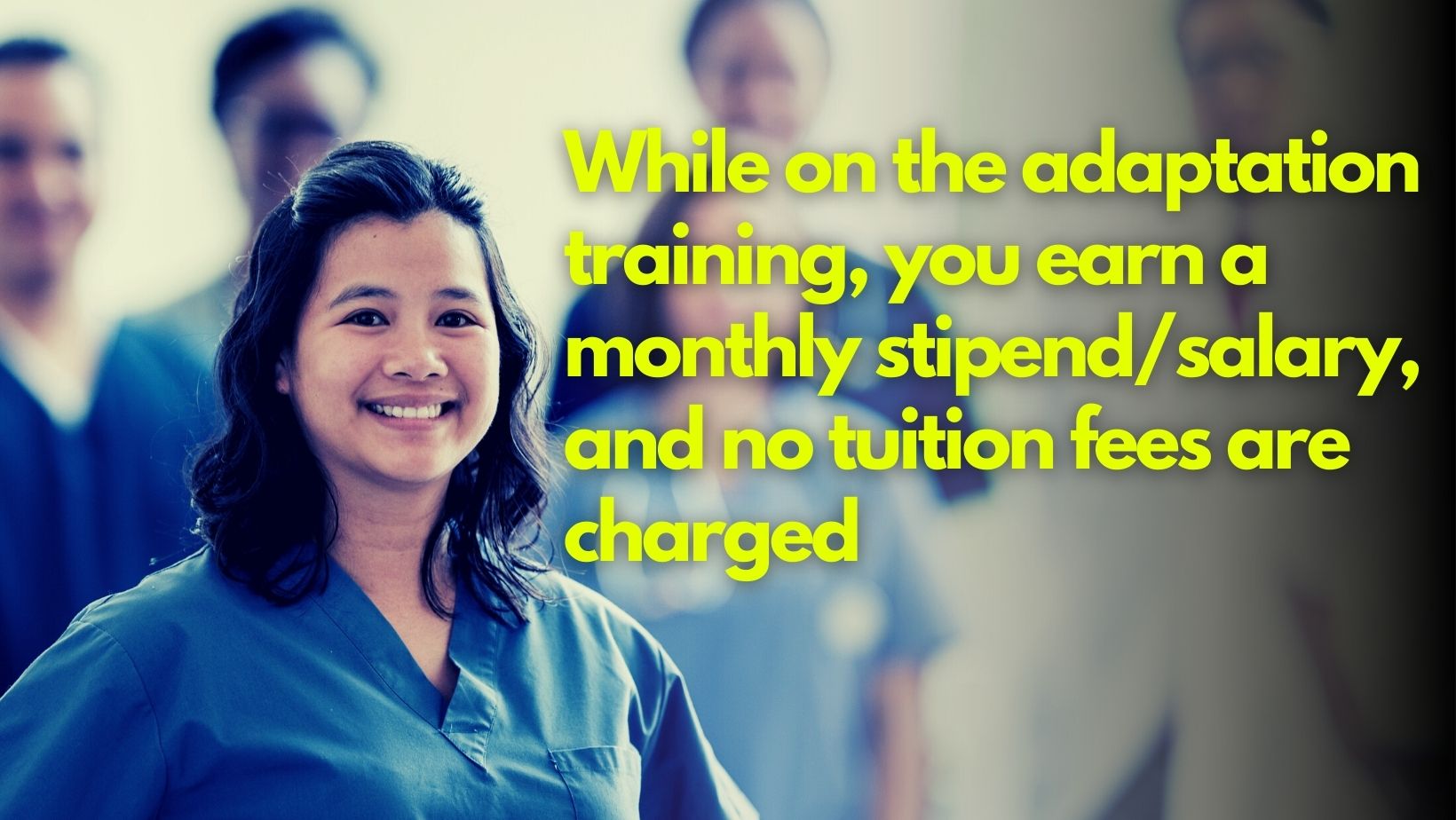 During that period of adaptation training, you do not have to pay any tuition fees.
Instead, the funding employer will contribute a monthly salary/stipend for your contribution at work.
That's cool, right!
If you feel confident that you have sufficient knowledge in your lacking areas, you can take an assessment test (a test to prove your nursing knowledge) conducted by the nursing council of Germany.
KCR CONSULTANTS can help you learn the German language. You can contact them right now!
KCR CONSULTANTS will help you out if you have any doubts or clarifications. They will guide you step-by-step.
Let's make your dreams come true!
Let's put a long-lasting, broad, and proud smile on your face! 
For more details visit Nursing jobs in Germany for Indian Nurses