Ausbildung European Clerk in Germany
If you enjoy learning new languages, you can go for an apprenticeship program (Ausbildung) as a European clerk!
Role of European Clerk under Ausbildung in Germany
These jobs might vary considerably.
You translate or write your business documents.
It must be professional, accurate, and grammatically sound.
You plan, carry out and maintain control of imports and export.
It implies that you monitor international marketplaces to gauge their potential or determine export prices.
If you're fortunate, you might even participate in creating the export programme and export routes.
You take care of the linguistic correspondence.
European Clerk training under Ausbildung in Germany 
It takes one and a half and three years to complete the Ausbildung training to become a European clerk.
It means that in addition to becoming a European clerk, you will also be doing an apprenticeship in a typical commercial sector.
Because their work involves speaking different languages, European clerks are frequently referred to as foreign language clerks.
You will perform commercial duties as a European merchant inside a corporation that impacts client relationships and call for language proficiency.
Your Ausbildung training and subsequent activities will primarily be in import and export departments, regardless of whether you work in industry and trade, the service sector, or significant craft firms.
You will learn all the necessary information during your training if you have a passion for languages and are a good communicator.
You also learn the fundamentals of business where you manage employees or create company strategies.
You end up choosing a language of specialisation.
You should already be fluent in at least two foreign languages. 
Career prospects for European clerk under Ausbildung in Germany 
You can further train to become a sales assistant and take management functions in a company.

You have the opportunity to train as a foreign language correspondent for your strong foreign language skills.

You are exceptionally qualified for additional training to become a business economist where you are in charge of organising, controlling, and planning all business-related operations.

You can decide whether to focus on languages or go deeper into business administration.
Approach KCR CONSULTANTS now! They will guide you in the Ausbildung in Germany program.
Provide heart-warming service to society with your exceptional language qualities!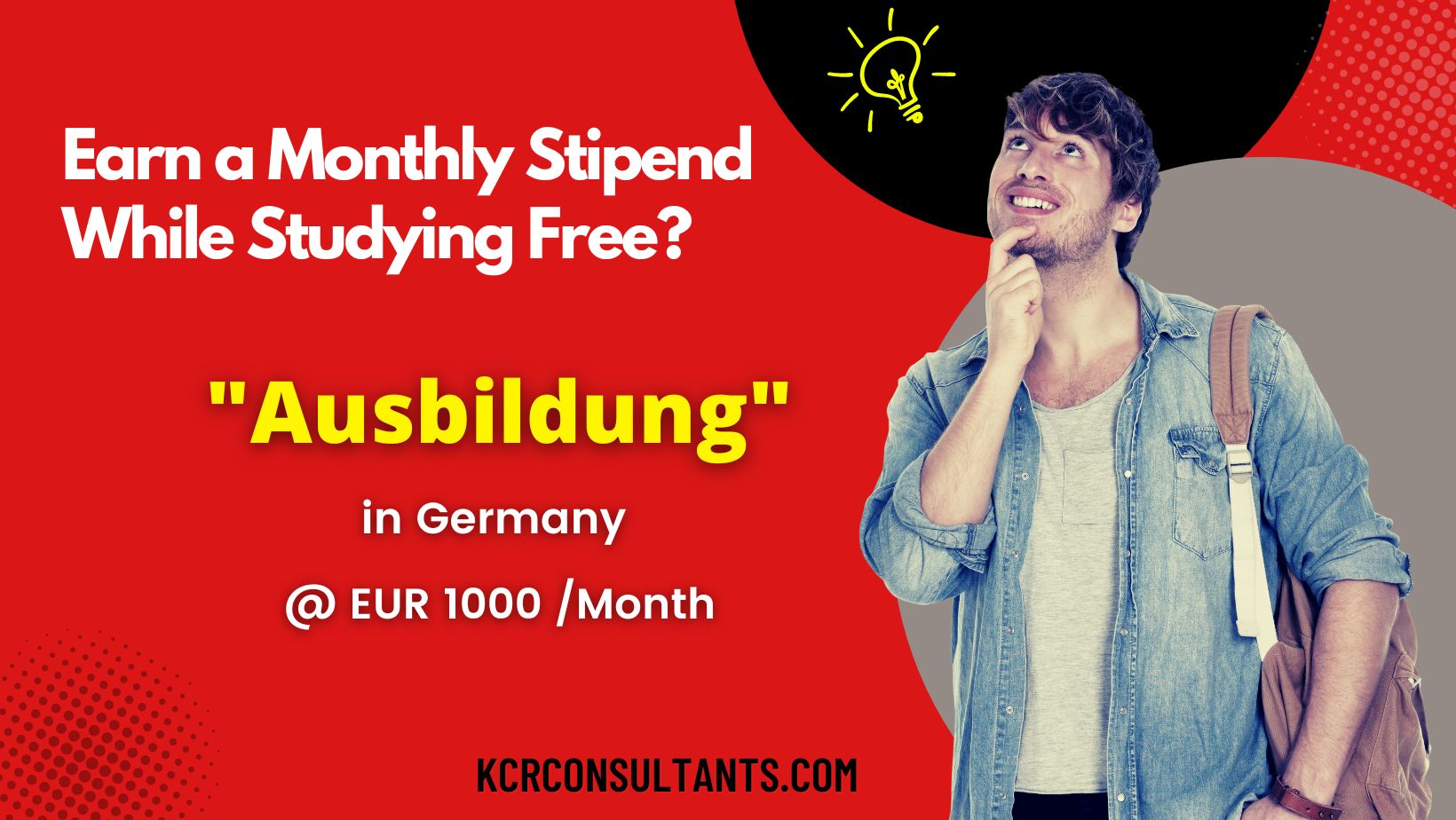 THE TRENDSETTING VOCATIONAL ROUTE TO GERMANY IS UNIQUE IN ITS NATURE AND SPIRIT.